In 2017, Melanie Stricklan combined her military experience and indomitable spirit to co-found Slingshot Aerospace, a company that is empowering organizations with its decision intelligence technologies for space. Today, she is the company's Chief Executive Officer where she leads the strategic vision, product development, and growth strategy.
---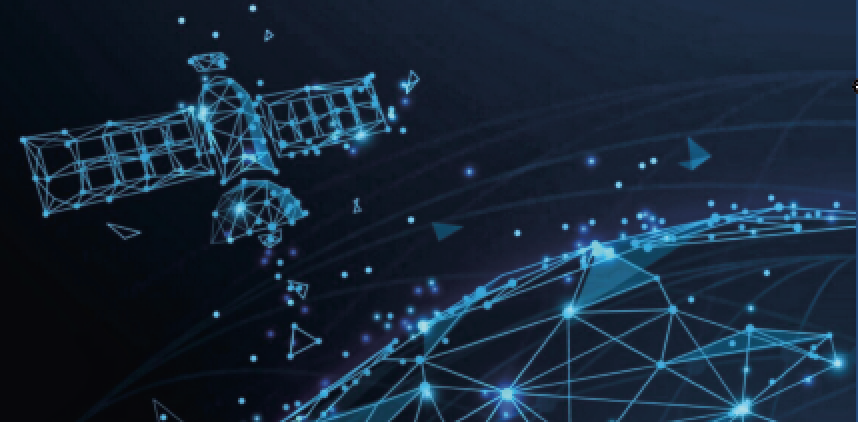 ---
Having proudly served in the United States Air Force for 21 years, Melanie possesses a unique blend of leadership and technical expertise that enables her to create and execute winning business and product strategies.
During her Air Force career, she logged over 1500 flight hours onboard ground surveillance aircraft, commanded experimental spacecraft missions, and led the development of space control technologies for the Department of Defense. Her personal decorations include the Air Medal, Meritorious Service Medal (two awards), Air Force Commendation Medal (four awards), Air Force Achievement Medal, and the John L. Levitow Award for outstanding leadership.
Melanie holds a Bachelor of Science in Aeronautics from Embry Riddle Aeronautical University and a Master of Science in Space Operations Management with an emphasis in Space Systems Engineering from Webster University. She was named the 2019 Entrepreneur of the Year for El Segundo, California, and named one of Inc. Magazines 2019 Top 100 Female Founders in the United States. Melanie was named a Techstars All Star Mentor, a recognition from her peers within the prestigious aerospace accelerator for her gold standard of mentorship. A trailblazer in the industry, Melanie frequently speaks at conferences about the value of situational awareness and advancing space sustainability, and hosted a TED Talk discussing how images from space help us protect Earth. She is a champion for STEM initiatives, and enjoys inspiring youth to challenge themselves and pursue their dreams.
Good day, Ms. Stricklan… would you please tell our readers about your background and how you became involved with Slingshot Aerospace in the first place?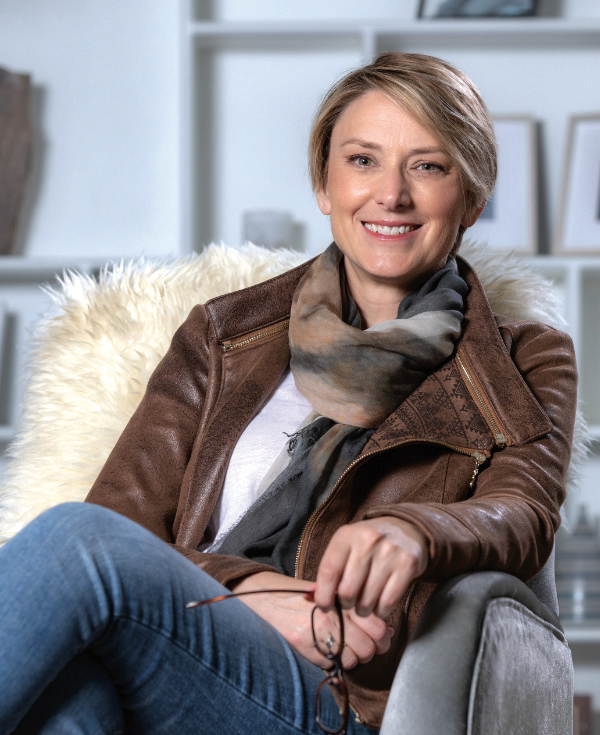 Melanie Stricklan
Growing up in rural Texas, I was inspired by the night sky and looking up to see the Milky Way on a nightly basis. In 1986, I took a trip to McDonald's Observatory and became infatuated with space and all its grandeur. Haley's Comet was flying that year and we could see it through the telescope. It was really cool to watch knowing it wouldn't be visible for another 75 years. With my new found love for space, I was naturally drawn to NASA's shuttle program and Christa McAulliffe as the first teacher in space. I recorded everything about the Challenger mission leading up to the launch on our family VCR, and I watched in devastation as the Challenger exploded. It was my first experience with death and loss, and because I was so inspired, I really felt it. That loss taught me what it meant to put service above self and what it meant to be mission-driven. This moment in time led me to explore how I could be a part of something bigger than myself, and I eventually enlisted in the U.S. Air Force. During my service, I flew on a Joint Surveillance and Target Attack Radar System (JSTARS) aircraft and then later led experimental space operations as well as multi-million dollar space acquisition programs. It was during this time that I realized how quickly the space domain was becoming increasingly complex with a growing number of satellites, vast amounts of orbital debris, and more nations competing for superiority. To complicate things further, the data collected from objects in space had coverage gaps, was often conflicting, and nearly impossible to analyze at the speed of relevance. This problem has continued to intensify as space data continues to scale exponentially. Today, space operators are faced with high-risk decision-making because they don't have access to complete, interoperable, accurate, and real-time information. It is imperative they know what each orbital object is, where it's located, where it's going, and what is in its path to avoid collisions with non-reversible effects. I joined forces with fellow Air Force Veteran Thomas Ashman and experienced entrepreneur and software architect David Godwin to combine our passions for Space sustainability, national security, and cutting-edge technologies. Together, we created Slingshot Aerospace to solve this critical problem for government organizations as well as the growing number of industry players.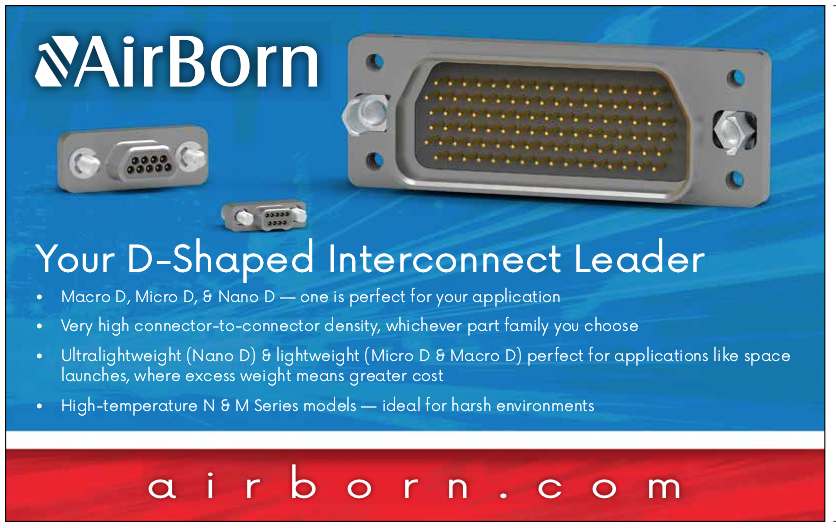 Would you please tell our readers what is Slingshot Aerospace?
Melanie Stricklan
At Slingshot Aerospace, we are building world-class space simulation and analytics solutions. Our company is driven by a vision of accelerating space sustainability to create a safer, more connected world. Space is increasingly complex due to the exponential growth of global launch activity, the proliferation of new data sources, and the ever-growing body of new satellites and debris. Organizations are making mission-critical decisions in this high-risk environment and they need the right information at the right time. Slingshot Aerospace empowers government and commercial space organizations to better design, manage, and safeguard their assets, as well as mitigate risks, to ensure safe and reliable operations for all spacefaring users. We achieve this by bringing the space domain into the digital environment and fusing data from different sources to provide a full, dynamic orbital picture. In doing so, our customers can make decisions at the speed of relevance and achieve clarity in complex environments.
Why do you believe Slingshot Orbital is a groundbreaking company?
Melanie Stricklan
The innovation of Slingshot Orbital has helped our company cultivate a strong foundation of customers over the last four years including NASA, United States Air Force, United States Space Force, and more. It is the only product on the market that aggregates both public and private information collected from sensors on the ground and in space and applies analytics for reliable results. The product validates the accuracy of the information collected by comparing data from different providers ensuring its integrity while also facilitating a framework for consistent reporting. By bringing all the information together in one place, Slingshot Orbital enables quick and informed decisions in critical situations, which could help save lives during humanitarian response or military operations. Slingshot Aerospace participated in numerous Department of Commerce and U.S. Space Force Sprint Advanced Concept Training (SACT) exercises. Slingshot Orbital assessed the accuracy of the space catalog with government and commercial data sources, as well as compared states of objects in orbit to an independent high-precision calibrated state to build data integrity. Slingshot Orbital created the world's first "streaming platform" for space situational awareness by fusing multiple data sources and visualizing timely and accurate maneuver detection and pattern of life. This is important to ensure safety of flight, consistency of operations and accountability. Slingshot Orbital provides intuitive, reliable, trustworthy data of what is happening in, and through space.
What problems are Slingshot Aerospace solving?
Melanie Stricklan
As Space becomes more congested, organizations are making high-risk decisions without access to complete, accurate, real-time, interoperable information. At Slingshot Aerospace, we are building space simulation and analytics solutions that empower customers to make better decisions and optimize for next-generation space sustainability in the design, manufacturing, and operation of their assets. Our technologies are providing customers with a full picture of the space domain so they have all the right information, at the right time, all in one place, enabling them to make informed decisions at a record pace.
Who are Slingshot Aerospace's military/agency/government customers?
Melanie Stricklan
We target both government and commercial organizations and are very fortunate that, in less than four years, we are generating revenue from some of the most notable government agencies, such as the U.S. Space Force, U.S. Air Force, and NASA.
---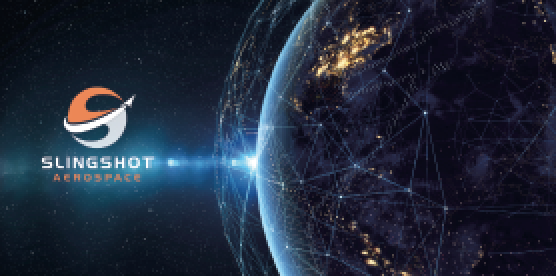 ---
What products are you currently offering these customers?
Melanie StricKlan
Today, Slingshot Aerospace is offering two products: Slingshot Laboratory and Slingshot Orbital. These space simulation and analytics solutions bring the space domain into the digital environment so our customers can achieve clarity in space and make decisions at the speed of relevance. We are making the space environment understandable and intuitive by creating a digital baseline to assist the space user of today in space operations - and the space user of tomorrow in our education modules. Slingshot Laboratory is a first-of-its-kind space simulation platform that teaches students and professionals the fundamentals of astrodynamics. The software provides a modern and engaging way to learn and train space flight and orbital scenarios. Slingshot Laboratory is the only easy to use, immersive, and collaborative technology that enables the comprehension of complex astronautics. It provides visualization across space and time with an accurate physics engine while facilitating interactive participation. Students and professionals can govern their own virtual environment, empowering them to learn foundational theories that will lead to better and faster decision making in operational settings. For example, Space Force trainees will use Slingshot Laboratory to visualize, manipulate, and analyze orbital characteristics and objects in order to understand the space domain. Intended to teach the most basic astrodynamics to grasping new and emerging space operations, Slingshot Laboratory will be "the" tool across the space community to understand, learn and communicate about this complex environment. Slingshot Orbital creates trusted situational awareness information – providing an objective source of sensor data quality and providing tracking and prediction of objects' locations, events, and status in orbit – by combining and cross-referencing data from various sources. Accurate physics and a robust data archive are combined with advanced analytics to characterize objects, detect threats, protect assets, and manage space traffic. The foundational element of operating in any domain - air, sea, land or space, is the same. You need exquisite information about what is around you, where things are going, what they are and what their intentions may be. It's the most basic and fundamental elements that ensure safety in operation. For example, Slingshot Orbital can be used to track the ever-growing number of satellites and debris that are increasingly filling Earth's orbits so operators can avoid catastrophic collisions that could trigger non-reversible effects.
Who is leveraging Slingshot Laboratory?
Melanie Stricklan
Last year, Slingshot Aerospace entered into a contract with the U.S. Space Force to develop Slingshot Laboratory as a next generation space training tool. The technology will replace outdated and complicated tools with a new, modern and engaging way to perceive, comprehend, and predict object relations in space and orbital scenarios. Our company partnered with THE THIRD FLOOR, the world's leading visualization studio helping realize blockbuster films and shows such as Gravity, The Martian and The Mandalorian, to co-create a space visualization solution that is interactive and physics-based. We envision Slingshot Laboratory can be the tool to help people throughout their space careers - from learning the basics of astrodynamics, to negotiating terms of key policy parameters to ensure safety of flight, our tools can enable improved communication and interaction across all participants in the space community.
Without giving the "game away," how does the company improve operations for government and/or commercial entities that are involved in the satellite and space market segments?
Melanie Stricklan
First and foremost, our team is uniquely positioned to solve the pain points of our government and commercial customers because of our military and entrepreneurial backgrounds. We understand the unique challenges of each industry which allows us to understand and solve specific problems. As we navigate this new space industry revolution, we must prepare a global workforce for space operations for both the government and commercial sectors. This is perhaps the most first step in improving satellite and space market operations, and Slingshot Aerospace is solving this problem by flipping space education and training on its head with Slingshot Laboratory. The revolutionary tool will transform space education by making it more accessible, which will ultimately improve space sustainability and operations. Additionally, we emphasize the importance of customer discovery which is a key component of improving operations for our customers. By doing so, we've learned the space ecosystem needs robust and scalable systems that fuse and aggregate the myriad data sources at near-real time speeds. Trust and accessibility are equally important in order to gain the global adoption needed for long-term safety and sustainability, and space data must be accessible with transparency and provenance such that consumers of the data have the trust necessary for decision making. We created Slingshot Orbital to address this problem. The tool is a real-time, web-based, streaming data platform for commercial and government operators that ingests multi-modal space data from multiple providers. This allows us to transform, curate, and verify data so it's ready for machine learning and artificial intelligence capabilities.
Would you please tell our readers about some of Slingshot's successes?
Melanie Stricklan
Earlier this year, we enhanced our focus on the space industry and expanded on our space-related projects. We secured several substantial contracts including two with the U.S. Space Force. One contract was to develop Slingshot Laboratory, our easy to use, immersive, and collaborative educational tool that enables the comprehension of complex astronautics. The other contract was to develop a sophisticated tool that streamlines the visualization of enemy missiles and enhances data integration and mission-critical collaboration.
The technology will give the Space Force efficient ways to view and interact with complicated data sets. With this technology, we are laying the groundwork to be able to support the Department of Defense's new, high-priority missile warning satellite program, Next Generation Overhead Persistent Infrared (or next generation OPIR). Additionally, our company was one of 26 teams out of 800 participants selected at AFWERX Space Challenge where our Slingshot Orbital solution received a contract from the U.S. Air Force. Lastly, we were selected as a winner for International Space Pitch day and was immediately offered a first-of-its-kind, joint contract from the U.S. Department of Defense's Air Force and the United Kingdom's Ministry of Defence (MOD). The great work being accomplished for our company's high- profile space customers exemplifies Slingshot Aerospace's successes.
What do you believe are the top three concerns for companies that are involved in this industry? In your opinion, how should these be addressed?
Melanie Stricklan
The top three concerns for companies in our industry are transparency, education and standardization. All three impact one another and are imperative for sustainable and safe space operations.
Hesitancy from companies and governments to share ephemeris or positional data of their satellites is a huge safety threat to space. By promoting transparency through data sharing, the space community will improve overall operations and reduce the risk of catastrophic events. At the same time, it will open the door for more innovation and long-term sustainability. Slingshot Orbital addresses this problem, though educational resources will also be key to achieving transparency so operators understand the domain and how it works. However, outdated education tools are also major concerns. Educational tools and resources aren't scaling as space continues to revolutionize and become increasingly democratized, which means we can't promote transparent and sustainable space operations. It's critical that cutting edge tools and resources are available at scale as more and more players enter the space domain. We've created Slingshot Laboratory to bridge the gap in space education and promote a standardization of tools and resources. Standardization, or the lack thereof, is the third major concern for organizations in the space industry. Today, a lot of companies create their own software to manage their space operations. This creates a barrier to transparency since everyone is not on a standardized system with cohesive reporting. Space is a shared domain and standardization will help minimize conjunctions and other irreversible events, as well as promote accountability amongst operators.
When you review your career, what project or missions truly bring a smile and sense of satisfaction to you?
Melanie Stricklan
Founding Slingshot Aerospace truly brings a smile and sense of satisfaction to me. It is perhaps the greatest risk I've ever taken, which means it has also been the greatest reward. I truly believe in our vision to accelerate space sustainability to create a safer, more connected world. The work we are doing is so important and I'm excited to play a part in preserving space for generations to come. I am also a proud Air Force veteran. During my time in the military, I flew on JSTARS and had the opportunity to lead those missions and save lives. I was also on the ground floor of Geosynchronous Space Situational Awareness Program (GSSAP), which at the time was a revolutionary space surveillance satellite program and many other next generation space technologies that are integral to national security. We hope you will stay tuned as this is just the beginning for us. We have some exciting new commercial product developments that we will announce later this summer.
slingshotaerospace.com
---