SSC Standup will continue to streamline, expedite space systems acquisition process, officials state.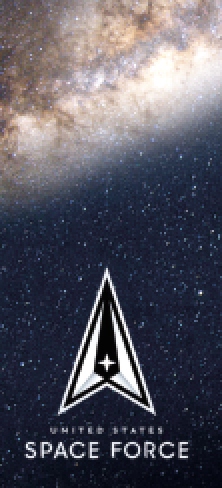 At SMC, "acquisition" includes everything from developing and buying satellites and launch services, to the computer software that controls the satellites and processes the data. It's a complex process. Designing a satellite that can survive the stress and vibrations from launch and perform very specific functions underc the harsh conditions of space can take years, with hundreds of pages of detailed specifications and multiple reviews by different agencies before the contract is even put out to bid.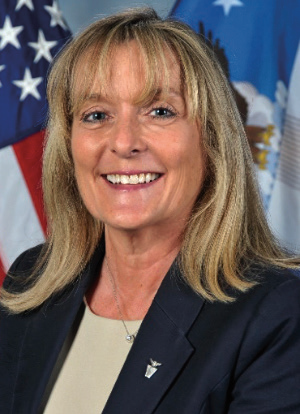 "Our primary goal is to get the best deal for the taxpayers' dollar and to make sure we're meeting the requirements in the most cost-effective manner possible, within the time frame and the schedules that we need," said Joy M. White (photo, left), executive director of SMC.
"That's been the criticism in the past — the length of time it has taken to develop these capabilities, or that the costs have been too much," White said. "We were building unique, very difficult-to-deliver technologies so the timelines reflected that and were often long. If you look at our satellites for protective communications — these satellites could operate through a nuclear catastrophe to provide comms services for the President of the United States. These satellites are the size of a small high school gym! They are big and they require time and cost. Do they pay off in the capabilities they deliver? They sure do!"
Companies vying for a government contract to build these systems also must follow detailed U.S. Department of Defense rules and regulations designed to ensure that businesses are competing on a level playing field, White explained. A U.S. Government Accountability Office report from December of 2015, "DOD Should Streamline Its Decision-Making Process for Weapon Systems to Reduce Inefficiencies," found that in some cases, the DoD's review process could include as many as 56 organizations at eight levels, and some acquisition programs spent more than two years completing numerous information requirements.
It's that kind of red tape that SMC has been working to reduce, first with a 2019 reorganization for greater efficiency, and continuing this summer with the coming stand up of SSC.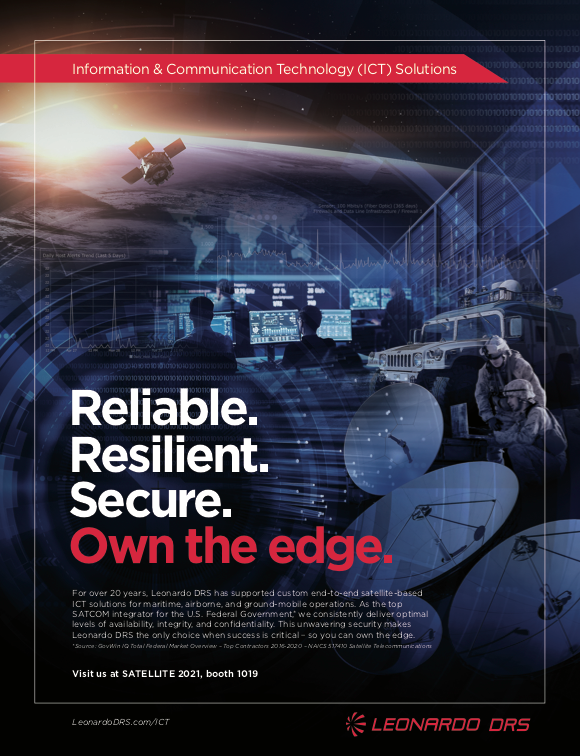 "If you read the federal acquisition regulations — the DoD 5000 — risk aversion is just built into those policies," White said. "Trying to ferret out where risk aversion is versus common-sense good program management is key — not living and dying by the regulations, but by understanding what needs to get done and then applying accordingly,"and continued, "We're removing the layers of bureaucracy so the focus is more on understanding the requirement and the acquisition rather than making sure it fits within all the existing policies. We all need to be closer to the program execution, and I think SSC will achieve that."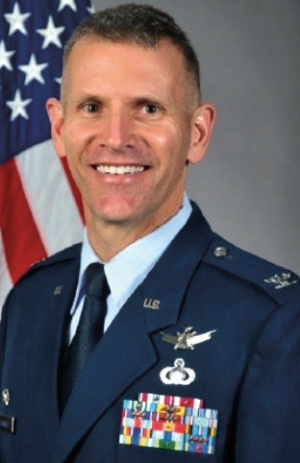 "SMC 2.0 was the first major step to flatten the organization and put decision-makers closer to the programs to improve decision speed and more rapidly develop capacity," said Colonel avcid Learned (photo, left), acting director of SMC's Portfolio Architect.
Under the reorganization, SMC shifted from program offices dedicated to specific programs to a horizontal structure organized around the lifecycle: Development Corps for innovation and prototyping; Production Corps for producing the hardware and delivering systems; Enterprise Corps for launch services, cross-mission ground and communications; and Atlas Corps for contracting and financial management as well as manpower and personnel and talent management.
"SMC 2.0 laid a foundation for capability development that is directly informing the U.S. Space Force acquisition processes and decisions by focusing on prototyping that supports development, leverages past lessons to improve future program management, and identifies solutions from novel sources," Learned said.
The changes have produced quantifiable results, Colonel Learned shared. SMC has seen a more than 60 percent reduction in the time required to make major program milestone decisions. The SBIRS GEO 5 and 6 satellites are running ten percent below the Acquisition Program Baseline cost objective and the Next Gen Overhead Persistent Infrared (OPIR) program has met every milestone and is scheduled to launch the first satellite in Fiscal Year 2025, only seven years from the development of the concept.
The Protected Tactical SATCOM (PTS) program is expected to deliver capability three years sooner than a traditional DoD Series 5000 program, due to streamlined Middle Tier Acquisition Authorities. Using block buy economies of scale, SMC also reduced the costs of the final two Advanced Extremely High Frequency (AEHF 5 and 6) satellites by 53 percent, bringing them back into alignment with initial cost projections, Learned added.
SMC officials said they expect to see cost savings and efficiencies continue under the newest USSF Field Command construct.
"Under the U.S. Air Force, acquisition efforts had to focus on both Air and Space capabilities, complicating decisions and creating challenges to determine the best allocation of resources across two domains," said Brigadier General D. Jason Cothern photo, left, SMC vice commander. "As Space Systems Command, operating under the U.S. Space Force, we will have a singular focus on the development of space capabilities."
In addition, the transition to SSC will further align missions and organizations and will push authorities down from the three- star level to lower echelons to reduce cost as well as shorten the amount of time it takes to make decisions, Learned noted.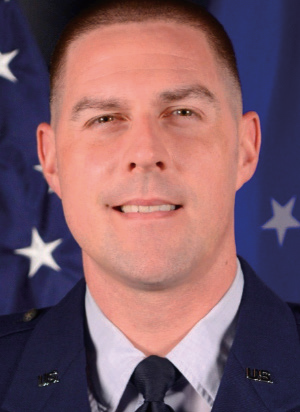 With innovation comes risk, but SSC is being designed so that it can try new approaches and prototypes without jeopardizing mission success, said Lieutenant Colonel Justin Overmyer photo, right, a member of the Space Systems Command planning team at SMC.
"We'll have the full capability delivery chain covered within Space Systems Command — either directly aligned under the SSC Commander, or supporting the organizations that are doing the early leading-edge science and technology, such as AFRL Space Labs, the Space Development Agency and Space Rapid Capabilities Office," Overmyer said. "It's going to provide a solid bedrock for the USSF's capability acquisition organization."
Another big change will be bringing the two space launch deltas into Space Systems Command, "which allows us to better manage the full end-to-end launch capability in terms of both acquisition and the operations," Overmyer said.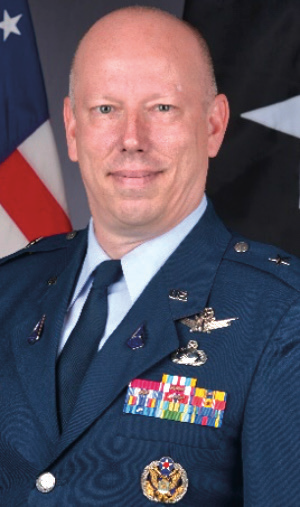 "Bringing Space Launch Delta 45 at Patrick Space Force Base and the Space Launch Delta 30 at Vandenberg Space Force Base under Space Systems Command just makes sense," said Brigadier General Stephen G. Purdy Jr. (photo, left), Commander, Space Launch Delta 45 and Director, Eastern Range, Patrick Space Force Base, Florida.
"We're going to have the entire launch lifecycle — including Launch Enterprise —under the deputy commander of SSC, so we can maximize all aspects of launch and continue to deliver the gold standard in space launch, from the initial requirements to the final delivery of the payload to the constant improvement of the range capability and throughput."
The new command also will be focused on enterprise-based solutions that will incorporate a mix of U.S. government, allied and commercial capabilities.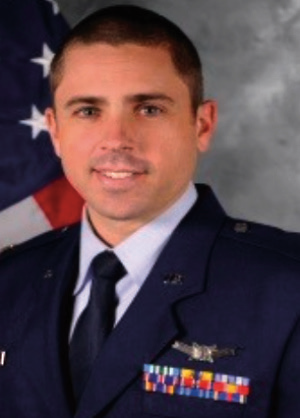 "Historically, we've built point space solutions for very specific military requirements and then we've augmented those dedicated DoD-built systems with commercial capability when we need them — for example — commercial SATCOM service leasing during Operation Iraqi Freedom and Operation Enduring Freedom," said Lieutenant Colonel Timothy Trimailo (photo, right), program manager/materiel leader for SMC's Blackjack/ CASINO program. "For some missions, it might make more sense to take a 'commercial first' approach. We should 'adopt' and 'buy' commercial services and capabilities and apply them directly to warfighter needs."
Events such as Space Pitch Days — in which companies who haven't previously worked with the military get help pitching their ideas to the USSF — and entities such as the Space Enterprise Consortium (SpEC), as well as new DoD acquisition regulations like Other Transaction Authorities (OTAs), are creating greater flexibility in the way space systems are acquired and also bringing in new, non-traditional business partners.
"SMC's streamlined acquisition process is opening doors for organizations across the Department of Defense to accomplish the mission faster," said Major Kathlen Biscotti, mission partner Program Manager for the Defense Intelligence Agency. "The Defense Intelligence Agency's Science and Technology Directorate was able to establish a support agreement with SMC in record time. Last summer, they awarded a project through SMC's Space Enterprise Consortium. Enabled by the Other Transaction paradigm, the small business vendor successfully achieved prototype performance objectives 60% faster than planned, saving over three million dollars and two years of the program's critical path schedule.
"Streamlined acquisition through SpEC is a game changer. It allowed our team to invite industry partners into our problem set and tailor their unique capabilities to craft a solution. The industry-government team focused on producing immediate technical capability through prototyping while reducing risk for future developments. The result: mission objectives accomplished easier, faster, and cheaper- ultimately, providing new defense capabilities for our nation, years ahead of schedule."
While it looks for new and innovative technology, SMC also has uncovered some civilian uses for legacy systems. For example, SMC was able to help California firefighters by using its missile warning capability to detect hot spots in wildfire areas and get that information to firefighters within 15 minutes, instead of up to two days, when using aircraft.
"You'll hear criticism in Congress about the funding of legacy programs and they've wanted us to pivot — we're pivoting with caution," White said. "We recognize that we have a whole architecture we need to build out and some of that architecture is going to rely on legacy systems at least in the near term, because we can't make rash decisions and risk leaving our warfighters in the lurch. When we're talking about capabilities, it's not just space for space itself – it's for the Navy, it's for the Marines, the Army troops out in the field… they all need space. We avoid mission failure for them."
"It's in our national interest not only to make sure that we're delivering capability affordably, but that we're delivering it reliably and at what the Chief of Space Operations (Gen. John W. "Jay" Raymond) calls 'operationally relevant speed,'" Overmyer said. "When the operators need it, it needs to be there for warfighters to use. China and Russia are not going to slow down, they're not going to wait for us to get our capabilities up into orbit," Overmyer said."They're going to take action when it suits them, regardless of whether we're ready or not, and that means we need to be ready."
"Our nation is crossing through a pivotal moment in history. We are seeing incredible growth in the space industrial base and a rapidly evolving space domain," said Lieutenant General John F. Thompson, SMC Commander. "Our adversaries are iterating and evolving every day and it is SSC's responsibility to continue to deliver resilient space capabilities at the speed of relevance for the nation, our warfighters, and allies. SSC is specifically designed to do just that and I am excited to watch our teams and partners succeed."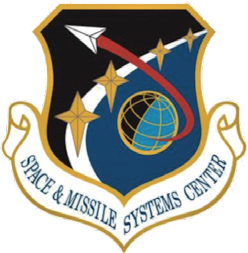 The U.S. Space Force's Space and Missile Systems Center, located at Los Angeles Air Force Base in El Segundo, California, is the center of excellence for acquiring and developing military space systems. SMC's portfolio includes space launch, global positioning systems, military satellite communications, a defense meteorological satellite control network, range systems, space-based infrared systems, and space domain awareness capabilities.
Contact Space & Missile Systems Center at SMC@Spaceforce.mil and follow on LinkedIn.
---