STRATCOM Commander offers testimony — U.S. Armed Forces ready to deter adversaries
U.S. Strategic Command forces are prepared to deter strategic attack and employ forces, as directed, to guarantee the security of the nation and its allies, the STRATCOM commander told the Senate Armed Services Committee.
Air Force Gen. John E. Hyten, commander of U.S. Strategic Command, testified before the Senate Armed Services Committee in Washington, on March 20, 2018. "The most important message I want to deliver today is that the forces under my command are fully ready to deter our adversaries and respond decisively, should deterrence ever fail," the General said. "We are ready for all threats."
STRATCOM personnel are positioned across the world, and are responsible for multiple domains, including air, land, sea and space. The command sets conditions across the globe as the ultimate guarantor of national and allied security, Hyten said.
STRATCOM's responsibilities include strategic deterrence, nuclear operations, space operations, joint electromagnetic spectrum operations, global strike missile defense analysis and targeting and current cyberspace operations.
The general said the country is challenged by adversaries who continue to expand their range of capabilities across all of these domains, and that STRATCOM must continue to develop capabilities to defeat those adversaries.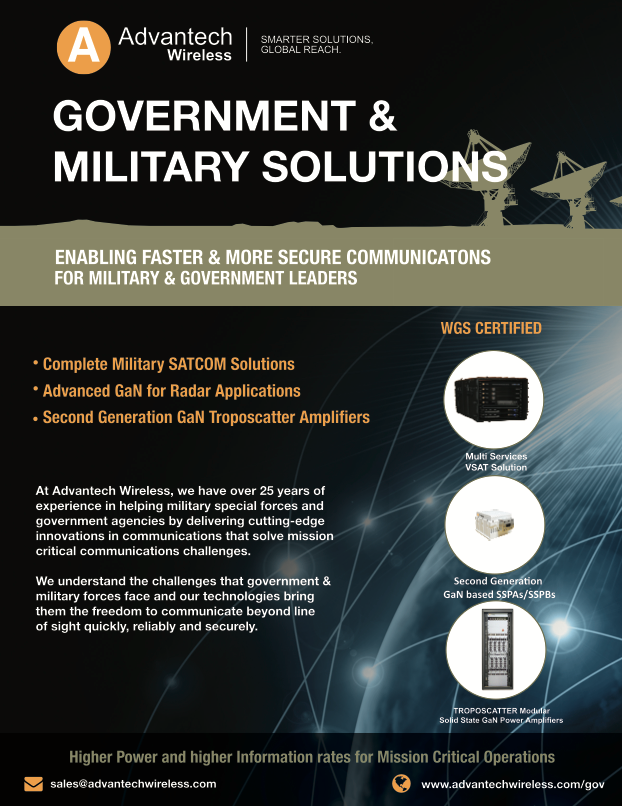 The recently completed 2018 Nuclear Posture Review reinforces and clearly defines long-standing national objectives regarding nuclear weapons, while focusing on current and future threats, Hyten said. Providing nuclear deterrence is the lead priority for STRATCOM, the general added.
Hyten said the nuclear triad is critical to current and future success. This includes modernization programs, such as the B-21 bomber, the Columbia-class ballistic missile submarine, the ground-based strategic deterrent, the long-range standoff cruise missile, nuclear command and control, and life-extended nuclear warheads. He said these capabilities will undoubtedly meet the nuclear deterrent needs now and well into the future.
"To maintain military superiority in this multi-polar, all-domain world, we must out-think, out-maneuver, out-partner and out-innovate our adversaries," General Hyten said. "Deterrence in the 21st century requires the integration of all our capabilities, across all domains, enabling us to respond to adversary aggression any time, anywhere. Our forces and capabilities underpin and enable all other joint force operations. [STRATCOM] truly is a global warfighting command, and the strength of its command is its people. The soldiers, sailors, airmen, Marines and civilians of this enterprise have the most important mission in our entire department, in our entire nation. Their hard work and dedication ensures our nation's strategic capabilities remain safe, secure, reliable, and ready."
The general then added, "The bedrock of our nation's deterrence continues to be our safe, secure, ready, and reliable nuclear triad. We started the NPR with an assessment of the threat... and based our approach on what our adversaries are doing today and the increasing challenges of the future. The surest way to prevent war is to be prepared for it. While the current [nuclear] triad continues to provide the backbone of our national security, we will eventually consume the last remaining margin from our investments made in the Cold War."
He closed by stating, "We have to remember that the strategic environment is dynamic. It changes constantly and our approach to deterrence must be equally dynamic to address these evolving threats. Sustained Congressional support will ensure we remain ready, agile, and effective at deterring strategic attacks, ensuring our allies and partners today and into
the future."
Story by U.S. Air Force Tech. Sgt. Chuck Broadway, DoD News, Defense Media Activity
---
Harris selected by Asian military to modernize and upgrade comms network
An Asian nation made an agreement with Harris Corporation to become the prime systems integrator to modernize their military communications network.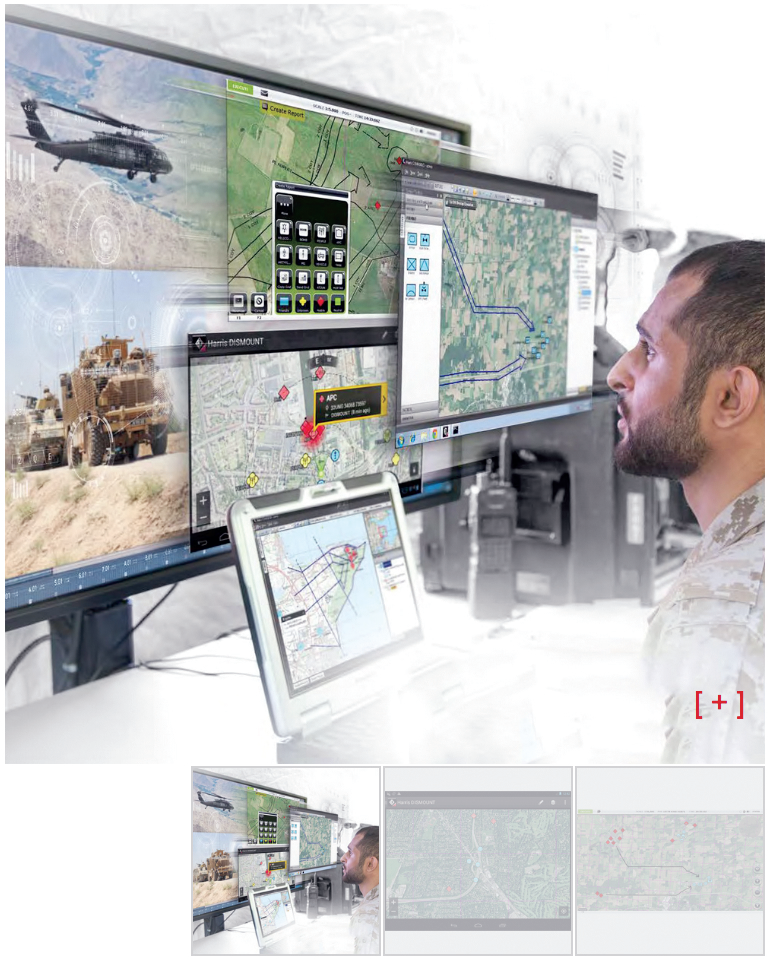 Harris will replace existing disparate systems and integrate both military and commercial products and software into a turnkey solution. This integrated network will include:
• a multi-service common operating picture
• strategic satellite communications
• IT modernization
• Harris Falcon III® tactical radios
The Falcon III® radios will provide secure voice and data communications and friendly force tracking at the tactical level.
Harris' hC2 Software Suite battle management system will improve command and control and create a common operating picture shared across services and echelons, providing enhanced situational awareness across the land, sea and air domains.
hC2 Software Suite is a complete command and control solution that connects all echelons throughout the battlefield.
Chris Young, president, Harris Communication Systems remarked that this significant program win showcases Harris' ability to integrate command and control networks, positioning them for additional international programs in the future. Their solid track record, extensive capabilities and expertise in providing customized tactical solutions led to their selection as the prime systems integrator for this important project.
Young added that this selection reflects the company's strategy of expanding beyond individual solutions to provide customers with integrated command and control systems, such as battle management systems for the United Arab Emirates and Australia.
www.harris.com/solution/harris-rf-7800n-bmxxx-hc2-software-suite
---
Defense Health Agency awards on-site services to Cherokee Nation Technologies
Cherokee Nation Technologies LLC, a native tribe doing business as CNT, Catoosa, Oklahoma, is being awarded a $55,067,430 firm-fixed-price order, HT0011-18-F-0022 to provide services to assist the Assistant Secretary of Defense (Health Affairs), the Defense Health Agency's (DHA) Healthcare Operations Directorate Public Health Division Armed Forces Health Surveillance Branch in its mission to conduct comprehensive health surveillance efforts for the Department of Defense (DoD).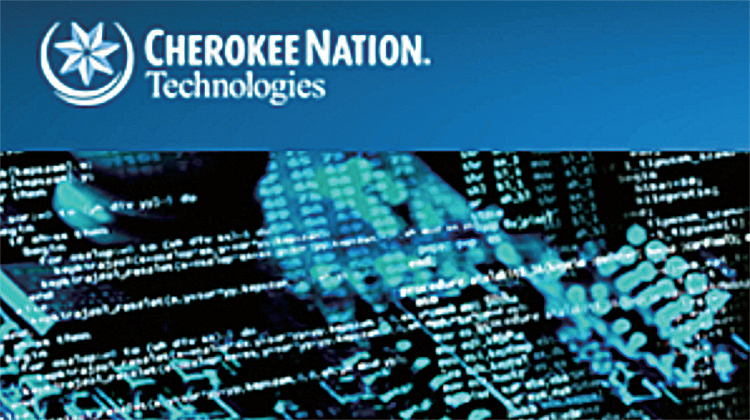 CNT will provide on-site scientific, professional, and technical service support, including Army satellite support, epidemiology and analysis support, global emerging infections surveillance support; integrated bio-surveillance support; and, U.S. Air Force mortality registry support.
Work will be performed at the primary location in Silver Spring, Maryland, with some personnel will be located at DHA satellites at Aberdeen, Maryland; and Dayton, Ohio. The estimated completion date is March 2023.
The scope of this award is to maintain established infrastructure and capabilities; respond to inquiries from the DoD medical and health authorities; assist in analyzing, interpreting, and disseminating information regarding the status, trends, and determinants of the health and fitness of Armed Forces and other DoD approved target populations; and enable DoD health surveillance activities to strengthen its global infectious disease reduction efforts through: centralized coordination, improved preventive health programs and epidemiological capabilities, and enhanced involvement with DoD overseas laboratories.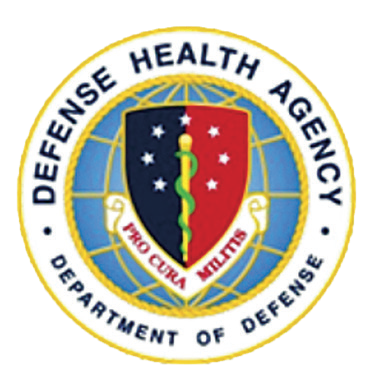 The period of performance is one year plus four option periods of one year each with an additional option to extend services up to six months under Federal Acquisition Regulation (FAR) 52.217-8 – extension of services.
The award was made on a competitive basis to CNT.
cherokee-cnt.com/
---
GOES-S in Geosynchronous Transfer Orbit above Earth
The second in a series of four next-generation weather satellites is now in geosynchronous transfer orbit above the Earth. NOAA's Geostationary Operational Environmental Satellite-S (GOES-S) launched on a United Launch Alliance Atlas V rocket at 5:02 p.m. EST on March 1, 2018, from Space Launch Complex 41 at Cape Canaveral Air Force Station in Florida.
There were no weather constraints at the time of rocket liftoff.
"It was a chamber of commerce day," said NASA Launch Director Tim Dunn. "We've been working on GOES-S for about 15 months. This is a huge year for the Launch Services Program."
GOES-S separated from the United Launch Alliance Centaur upper stage at 8:34 p.m. EST, followed shortly afterward by mission manager confirmation that the spacecraft's Stage 1 solar array successfully deployed and the spacecraft was operating on its own power.
When it reaches geostationary orbit 22,300 miles above Earth, in approximately two weeks, it will be renamed GOES-17.
This is the second in the GOES-R Series of weather satellites that includes GOES-16 (formerly GOES-R), along with -S, -T
and -U.
When the satellite is declared operational, late this year, it will occupy NOAA's GOES-West position and provide faster, more accurate data for tracking wildfires, tropical cyclones, fog and other storm systems and hazards that threaten the western United States, including Hawaii and Alaska, Mexico, Central America and the Pacific Ocean, all the way to New Zealand.
NOAA manages the GOES-R Series program through an integrated NOAA/NASA office at NASA's Goddard Space Flight Center in Greenbelt, Maryland. NASA also oversees the acquisition of the spacecraft, instruments and launch vehicles. Lockheed Martin Space of Littleton, Colorado, built the spacecraft and is responsible for spacecraft development, integration and testing.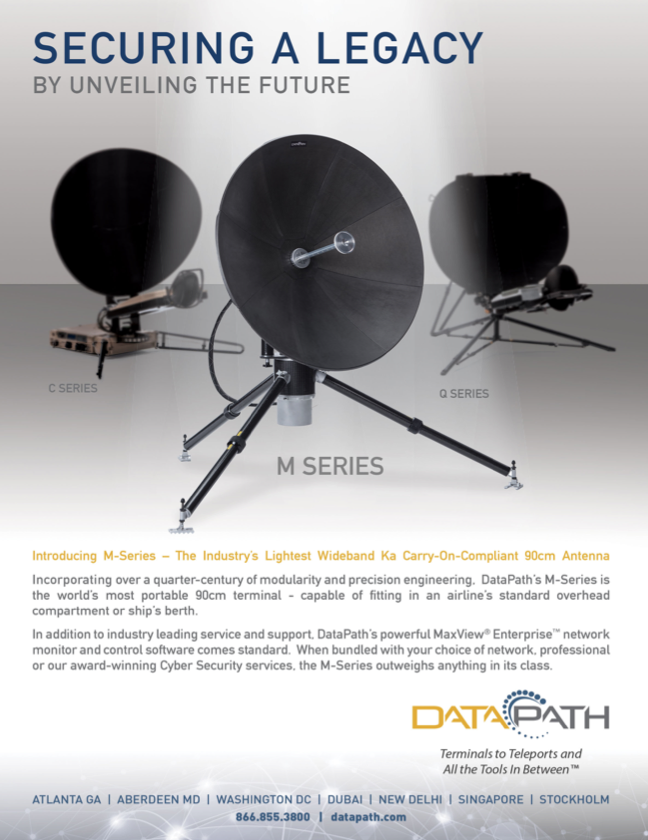 More information regarding NOAA's GOES satellites is available at www.nasa.gov/content/goes.
Story by Linda Herridge, NASA.
---
The "Eyes in the Sky" connection to the boots on the ground
The RQ-4 Global Hawk is a remotely piloted high-altitude intelligence gathering aircraft capable of flying more than 30 hours straight.
The ability to remotely pilot the aircraft is made possible by a unique group of maintainers in the 9th Aircraft Maintenance Squadron, known as the 9th Aircraft Communications Maintenance Unit.
According to Air Force Staff Sgt. John Brummett, 9th ACMU ground communication segment maintenance noncommissioned officer, there are two sides of the shop: the maintenance side and the network side.
"The network portion ensures all the imagery and data coming into the shelter is passed along," he said. "The maintenance side generates the cockpit and makes sure all the processes can reach the pilot of the Global Hawk."
The airmen must ensure all of the communication equipment and the Mission Control Element are functioning properly.
"We maintain the data links connecting the ground segment with the aircraft," said Air Force Senior Airman Adrian Santos, 9th ACMU ground communication segment technician. "This entails maintaining the computer systems in the MCEs, maintaining the cabling which connects the MCE with our antennas, and maintaining the data link, which connects the antenna to the satellite and forwards it to the aircraft."
Santos said they also work inside the MCEs while real-world missions are being flown and that their role is to ensure the operators have control of the aircraft while gathering intelligence. Transmitting the data to the Distributed Control Ground System on base also falls on the 9th ACMU. The intelligence is also relayed to commanders in theater so they can make decisions.
"We provide near real-time intelligence to the warfighter," Brummett said. "All of the imagery being actively taken is collected in the shelter and we are pushing it out to our clients, so the combatant commander can receive it in near real-time."
"It is a humbling feeling being out here because our job directly affects the sorties being flown and the missions being completed. We understand that doing our jobs enables us to fly real-world missions and collect information which helps us accomplish tasks we need to," Santos said. "You can't launch an airstrike without knowing what you're going into, and that is what we provide with our high-altitude intelligence, surveillance and reconnaissance."
Story by Air Force Airman 1st Class Tristan Viglianco 9th Reconnaissance Wing, U.S.A.F.
---