A vital component for any military organization is the ability to communicate, share information and provide support for large, mobile groups of personnel anytime, anywhere. Satellite technology is well suited to meet these needs. It provides a flexible, reliable and high-capacity service that can cover a large area. For units deployed around the world, satellite provides a high-speed communications backbone. It connects soldiers to each other and to central operations. And it enables them to stay united with friends and family back home.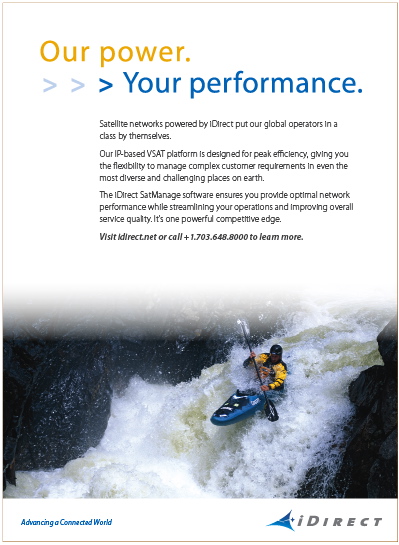 Communications on the Move
(
COTM
) satellite technology increasingly is helping the military with mission-critical connectivity when they need to be mobile. As the name implies, COTM moves with soldiers to provide communications on the move.
Recent COTM technology advances are bringing even greater advantages to the military. Soldiers can deploy a wireless broadband network on a moving ground vehicle, deep water fleet, military aircraft and even on an Unmanned Aerial Vehicle (UAV). Portable systems that can fit inside a soldier's rucksack are engineered to withstand harsher environments and can be activated at a moment's notice.
Advances in mobility were demonstrated during a recent exercise at
Fort Monmouth
, N.J. The exercise involved a 15-mile route designed to test-drive COTM systems. In the exercise, a designated COTM vehicle maintained a live video teleconference with Fort Monmouth and a joint task force forward operating base.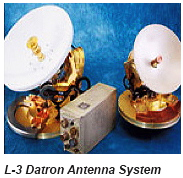 Using an
L-3 Datron
Ku-band antenna system, the network sustained connectivity for 35 minutes, passing under overpasses and through heavily wooded areas in the Fort Monmouth vicinity, at speeds as high as 65 miles per hour.
COTM systems traditionally were deployed in larger vehicles; however, significant advancements in satellite communications have brought the technology to the warfighter. New satellite router boards that are half the size of current product standards are now available to fit in soldiers' rucksacks, providing COTM connectivity to on-the-foot warfighters.
At the Fort Monmouth demonstration, a ground task force integrated a small form factor satellite router board into a portable terminal to support mobile X-band connectivity. The compact unit uses a light bi-directional antenna for voice, video and data connectivity. The unit was configured with multiple hubs, allowing troops to accomplish simulated objectives while on the move.
This new development in portable technology delivers several critical advantages. Soldiers can receive battlefield imagery that identifies potential threats, transmit situational video to base, receive command and control information and even transmit X-rays and imagery of a wounded soldier to doctors who can interpret the injury and provide guidance on proper treatment.
With a dynamic COTM solution, a vehicle in the field becomes "broadband-enabled," capable of supporting Internet, voice, data and video services. Satellite routers can fit in the rear of a vehicle. A low-profile antenna installs on top, and inside the cabin, users benefit from wireless connectivity on laptop computers and Voice over Internet Protocol phones.
Mobile communications over satellite is not a new idea, but a number of technological advancements in the past five years have made wide spread deployment more cost effective. Smaller satellite dishes, more effective IP technologies and the efficient use of spread spectrum technology have all fueled the growth of mobile communications over satellite.
COTM helps the warfighter achieve instant access to information in a mobile environment on the ground, at sea or in the air. Perhaps that is why more and more military organizations consider it a "must have" technology.
The Key To Mission Success
Mobile communications are certainly making a difference in mission success, but transmission security of COTM is also important to warfighters. As the ability to monitor satellite transmissions grows increasingly sophisticated, the need to implement increased levels of security becomes even more critical and the need for advanced encryption over satellite is obvious. As a remote moves from location to location and beam to beam, one never knows who may be listening. Satellite service providers need to offer strong encryption.
For the very high security requirements required for most military operations, the industry has developed
Transmission Security
(
TRANSEC
)
for Time Division Multiple Access
(
TDMA
)-based COTM systems.
TRANSEC has a number of security components including the ability to obfuscate any traffic volume or remote terminal activity information which may allow an adversary to infer useful information based on activity levels.
TRANSEC requires a communications channel appear completely full to an adversary even if little or no actual data is flowing. This is contrasted with
Communications Security
, or
COMSEC
, where the actual communications (
e.g.
, voice, video and data stream) is encrypted but certain header information is sent in the clear.
In combat situations, where even a small spike in traffic can be a critical piece of intelligence, the need to mask any communications activity becomes readily apparent. Fortunately, TRANSEC compliance is relatively straightforward. The DoD has outlined the vulnerabilities inherent in an IP-based TDMA transmission that must be addressed in order to provide true TRANSEC.
These include the ability to secure transmission energy to conceal traffic volumes and to protect the traffic source and destination. Another vital requirement for military operations is the need to ensure remote terminals connected to the network are able to validate authorized users.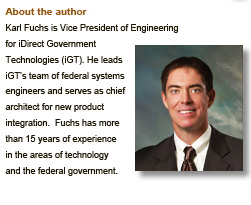 COTM is one of the fastest growing areas for satellite communications. Having broadband IP connectivity in a mobile environment on the ground, at sea and in the air provides instant access to vital information. When combined with a solid TRANSEC solution to address security concerns, it provides unparalleled benefits .
Advances in COTM and TRANSEC technology are providing critical and secure connectivity to warfighters on the battlefield. Military personnel cannot afford to lose secure connectivity at any moment. Because of this, COTM and TRANSEC are increasingly crucial to a successful mission.