Sierra Nevada Corp. and Air Force Research Lab one step closer to rocket's reality
Sierra Nevada Corporation (SNC) reports they are one step closer to testing the VR35K-A, a commercialized version of the VORTEX engine system, a project that is under development in a combined effort with the Air Force Research Laboratory (AFRL).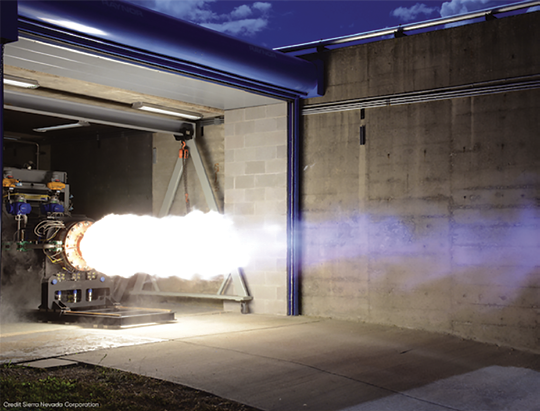 Testing the Vortex engine. Photo is courtesy of Sierra
Nevada Corporation.
With its patented VORTEX™ engine technology, SNC is one step closer to testing a brand new version of its low-cost, high-performance upper stage rocket engine.
The VR35K-A, developed in conjunction with the Air Force Research Laboratory (AFRL), is a commercialized version of the VORTEX engine system.
The team will provide a fully integrated engine, leveraging technologies initially developed under Small Business Innovation Research (SBIR) programs.
SNC's owner and CEO, Fatih Ozmen, stated that the company is committed to using technology that is cutting-edge, but also cost-effective, and the VR35K-A is a great example of both.
Ozmen added that this solution shows how small business technologies can be accelerated into valuable applications for commercial and military use.
SNC partners with several other small businesses for components and key subsystems of the engines.
SNC is expanding on its legacy success with the VORTEX technology, using it as the baseline for the next-generation liquid oxygen and liquid hydrogen upper stage class engine.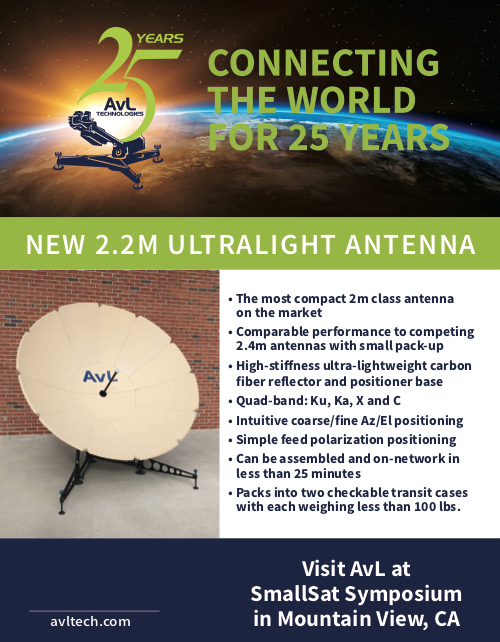 State-of-the-art technology and a VORTEX flow field to cool the inner walls allows the new engine to be simpler, smaller and lower cost.
The overall size of the engine is also drastically smaller in comparison with traditional combustion upper stage engines, making it as much as 50 percent less expensive to operate.
Tom Crabb, Vice President of SNC's Propulsion and Environmental business unit, added that AFRL has a history of developing and discovering new technology that can be applied in air and space and they are pleased to continue their commercialization effort with them. SNC's VORTEX technology is truly a unique new value to future launches and they are both excited and motivated to see this program move forward.
Testing will continue at SNC's upgraded rocket engine test facilities near Madison, Wisconsin.
Several important commercial, civilian and military applications are planned, including small engines used in orbiting spacecraft and vehicles and larger upper stage engines for final orbit delivery.

Other launch and boost applications will also be tested.
Dr. Shawn Phillips, Chief of the Rocket Propulsion Division at AFRL, noted that AFRL is always looking for innovative solutions and SNC's VORTEX technology in the VR35K-A rocket engine adds a new high-performance and low-cost option to the upper stage engine capabilities space for launch providers.
---
Orbit Communications multi-role aviation terminal ordered by Inmarsat Government
Orbit Communication Systems Ltd. (TASE: ORBI) has announced an initial order from Inmarsat Government for Orbit's Multi-Purpose Terminal (MPT) 46WGX.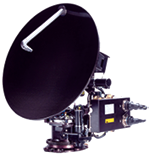 The Multi-Purpose Terminal
(MPT) 46WGX terminal.
Image is courtesy of Orbit
Communications.
Orbit's MPT 46WGX is a 46 cm. (18-inch) modular, multi-role aviation terminal designed to be fully interoperable with military Ka-band systems and optimized for use over Inmarsat's Global Xpress constellation.
The order comes on the heels of a co-development agreement signed between Inmarsat and Orbit Communication Systems, announced on March 20, 2019.
Delivery of the satellite antenna systems is expected in early 2020 from Orbit's U.S.-based production facilities.

Sample UAS preparing for takeoff. Image is courtesy
of Wikimedia Commons.
Stav Gizunterman, Vice President of Sales and Marketing at Orbit, said this volume production order, by one of the largest global government satellite service providers, is a strong endorsement of the company's MPT concept and its capabilities. Partnering with Inmarsat has greatly accelerated and enhanced Orbit's development efforts and products.

Steve Gizinski, Chief Technical Officer, Inmarsat Government, added that the company's close work with Orbit Communication Systems has helped ensure rapid development of the innovative new MPT 46WGX terminal.
He added that Inmarsat Government looks forward to starting operations with this terminal to expand interoperable connectivity solutions for highly mobile government airborne users.
---
GomSpace to deliver SDRs for geo-intelligence use
GomSpace has signed a contract with an existing customer on the North American market in the geo-intelligence industry for the delivery of a software defined radio (SDR) modules and antenna systems — the contract is worth 7.9 million SEK and will be fully delivered in 2020.

On GOMX-3, the SDR platform is used for signal sensing with an L-band antenna for spectrum characterization. Significant calculation capacity for advanced signal processing and detection techniques is available in a very compact design.
The FPGA module can be available for other advanced processing requirements such as image processing, etc., using the high capacity of the system.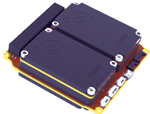 Software is available for on-orbit programming or applying scripting tools limiting size of program uploads.
GomSpace has, over the years, built a strong product portfolio and on-orbit track record with its SDR modules and antenna modules helping customers to realize many different applications.
GomSpace CEO Niels Buus said that this is a significant win accelerating the company's growth in the North American market with a growing number of commercial and institutional customers depending on our products for radio payloads and satellite platforms.
---
Envistacom receives multi-task order from the U.S. Army
An announcement from the U.S. Army's Product Manager Satellite Communications (PdM SATCOM) stated that Envistacom has been awarded a $47.8 million, three-year award to support the Deployable Ku-Band Earth Terminal (DKET) program.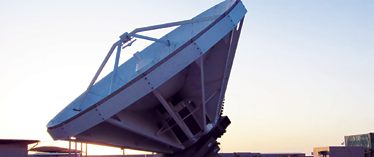 The task order was awarded under the Deployable Adaptive Global Responder Support (DAGRS) indefinite delivery, indefinite quantity (IDIQ) contract that is worth up to $480 million over five years.
In exchange Envistacom will provide installation, training, relocation, integration, and upgrades for new, legacy and existing DKETs, DKET LT ("Lite" version) and mobile DKET (MKET).
PdM SATCOM is responsible for the Army's tactical multi-channel satellite ground and commercial terminal programs and Envistacom will help upgrade existing terminals, as well as spares, new terminals, installation, relocations and necessary interface equipment and services.
Additionally, the new deployable SATCOM terminal antennas provided by Envistacom will be multi-band capable, operating in Ku, Ka and X-Band frequencies.
Nelson Santini, Senior Vice President of Sales at Envistacom said Envistacom will help support the Army's PdM SATCOM achieve its modernization goals through the implementation of virtualization, and other new technologies.
The company is pleased to have been selected for such an important program providing satellite transmission capability within the Department of Defense (DoD) global network for almost 20 years.
According to the company, the DKET is the backbone of long-haul

transmissions for the U.S. African Command (AFRICOM) and U.S. Central Command (CENTCOM), with more than 80 DKETs deployed to support multiple areas of operation (AOs).
DKET provides intra-country communications within and between regional commands globally, and inter-theater communications with reach-back capabilities to other countries and continents.
---
Northrop Grumman's customer plans for first flight of OmegA™
Northrop Grumman Corporation (NYSE: NOC) announced that Saturn Satellite Networks (SSN) has selected the OmegA space launch vehicle to launch up to two satellites on the rocket's inaugural flight scheduled for spring, 2021.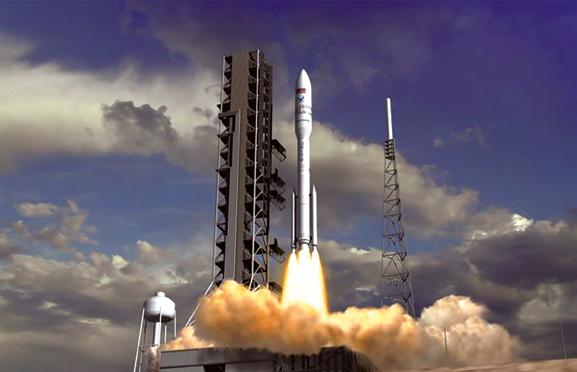 Northrop Grumman's OmegA rocket will launch up to two satellites
manufactured by Saturn Satellite Networks in the spring of 2021.
Image credit: Northrop Grumman
OmegA will launch from Kennedy Space Center's Pad 39B and insert the SSN satellites into a geosynchronous transfer orbit.
Last October, the U.S. Air Force awarded Northrop Grumman a $792 million Launch Services Agreement to complete detailed design and verification of the OmegA launch vehicle and launch sites.
Northrop Grumman's OmegA rocket will launch as many as two satellites manufactured by Saturn Satellite Networks in the spring of 2021.
Scott Lehr, Vice President and General Manager, Flight Systems, Northrop Grumman stated that the OmegA rocket expands Northrop Grumman's launch capabilities beyond their small and medium class rockets, which have successfully launched nearly 80 missions.
Scott noted that expanding the company's launch capabilities to the intermediate/heavy class with OmegA complements their national security satellite portfolio and enables them to better support their customers.
Jim Simpson, the CEO of Saturn, said the company is excited to launch Saturn's NationSat on Northrop Grumman's OmegA launch vehicle's inaugural mission. OmegA's performance, payload accommodations, and rigorous certification program assures them it is a great fit for NationSats and their customers.
Charlie Precourt, Vice President, propulsion systems, Northrop Grumman added that having Saturn's NationSat on board for this mission further demonstrates the versatility of OmegA to serve other markets including commercial and civil government.
Precourt continued and stated that their customer's mission comes first, whether OmegA is launching a commercial satellite or a national security payload. At the end of the day, they deliver the customer's spacecraft where it needs to go.
Precourt relayed that Northrop Grumman designed OmegA to use the most reliable propulsion available — solid propulsion for the boost stages and flight proven RL10 engines for the upper stage — to ensure exceptional mission assurance for their customers. He added that Northrop Grumman's technical expertise is both broad and deep, and they bring unmatched experience, stability and a strong customer focus to every partnership.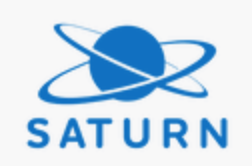 Northrop Grumman's history in space launch includes in 1990, the company developed Pegasus™, the world's first privately developed space launch system.
Additionally, the company's Minotaur launch vehicle has achieved 100 percent success on its 18 space missions and nine suborbital missions.
Northrop Grumman's Antares™ rocket has launched more than 70,000 pounds of food, equipment and supplies to the astronauts aboard the International Space Station.
---