AFRL selects ThinKom for nexgen gateway solution
The United States Air Force Research Laboratory (AFRL) has contracted with ThinKom Solutions, Inc. to deliver a modular and scalable phased- array antenna solution to support ground segment operations.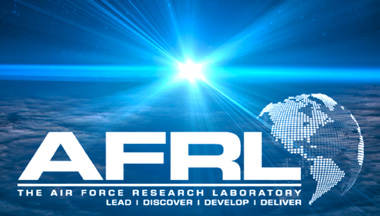 The new ThinKom gateway array delivers a fully customizable solution, allowing for multi-beam, multi- orbit, multi-frequency services in a compact, low-power, resilient design.
Built on ThinKom's field-proven, patented VICTS (Variable Inclination Continuous Transverse Stub) technology, it is a modular system enabled by digitally combining independently controlled antennas into compact, highly efficient arrays.
ThinKom's software-defined, modular gateway is fully customizable, depending on the specific implementation requirements. This dynamic flexibility delivers improved performance in key use cases and was recently recognized as the 'Satellite Technology of the Year.'
Growing demand for satellite broadband and Earth observation via Low Earth Orbit (LEO) and Medium Earth Orbit (MEO) constellations requires more beams to track the multitude of satellites overhead. ThinKom's new modular approach can provide multiple independent beams, each connecting to a different satellite while managed by a proprietary digital beamformer.
The array repoints from a setting satellite to a rising one nearly instantly, matching a key advantage of electronically steered antennas (ESAs). Alternatively, with the multiple antenna modules available, the ThinKom gateway array can deliver make-before-break handovers for truly uninterrupted communications.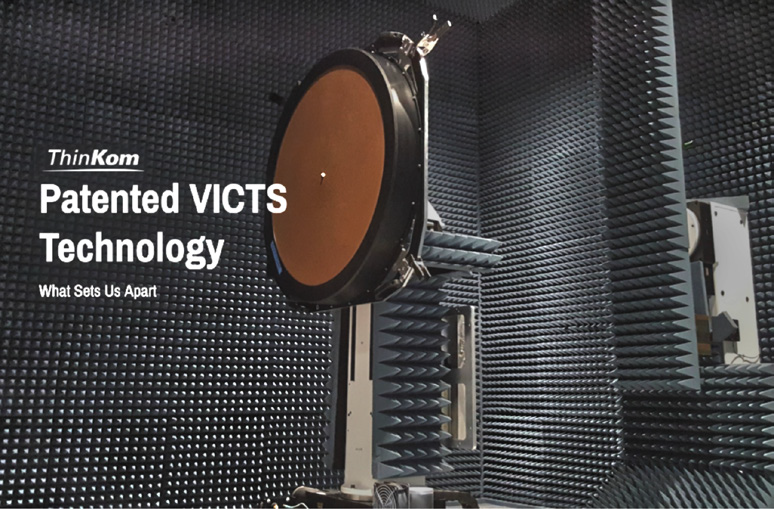 ThinKom's solution brings significant advantages to comparable parabolic or ESA options.
The low-profile design enables "hide-in-plain-sight" installations, unobtrusively fitting in areas where a parabolic dish would be easily detected or otherwise unwelcome.
The design also offers near- zero wind loading, requires minimal real estate and allows multiple arrays to be closely collocated without risk of blockage.
At the same time, the ThinKom gateway array delivers the high spectral efficiency its VICTS technology is known for, with low prime power draw.
The modular structure also dramatically improves system resiliency and redundancy.
An installation site could, for example, swap out one damaged aperture while all others in the array remain active. The relatively small size of each component allows those swaps to occur with just a couple technicians, rather than requiring heavy-lift equipment.
"The next generation of satellite networks requires a new paradigm in the ground segment," said Bill Milroy, ThinKom Chairman and Chief Technology Officer. "ThinKom has a strong history of delivering high-performance antenna hardware to the US government. We are excited to extend that relationship with the AFRL, taking our proven technology, and scaling it up to deliver future-proof gateway connectivity to every orbit and every frequency."
---
Raytheon I&S developing mission planning + C2 systems for USAF
Raytheon BBN has been awarded a contract by the U.S. Air Force (USAF) to develop a rocket cargo mission planning, and Command and Control (C2) system for the USAF — this contract has a potential value of $8.7 million over four years and is part of the U.S. Air Force 2030 Science & Technology Strategy's transformational science and technology portfolio.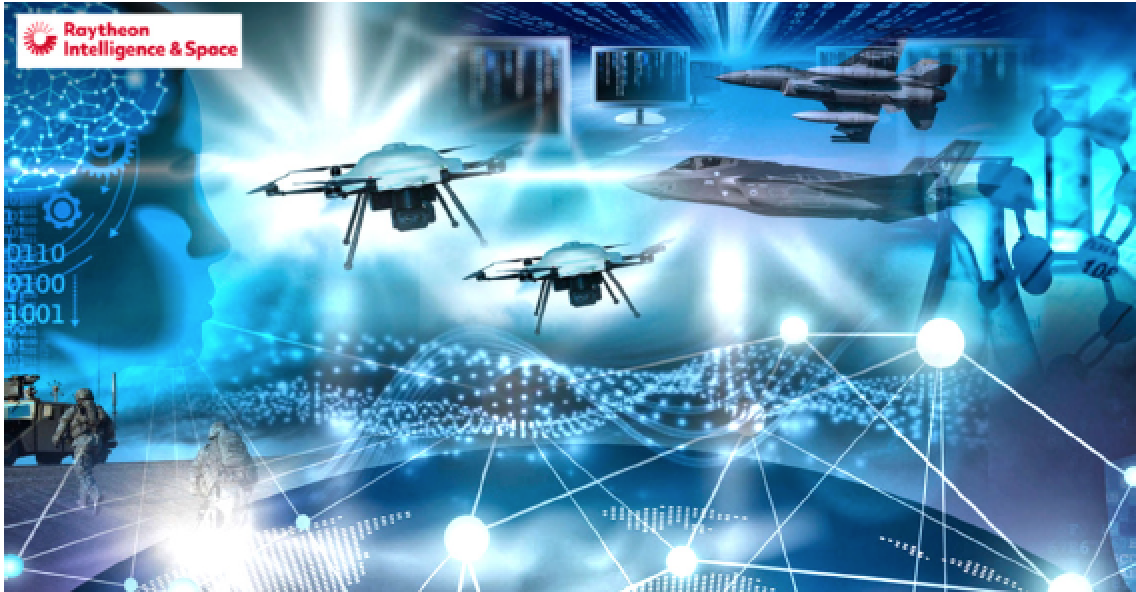 During the initial 30 month effort, the Raytheon BBN team will develop mission planning and C2 concepts, identify and develop initial rocket cargo workflows and processes, and design advanced human-machine interfaces based on cognitive engineering principles.
They will also work to identify coordination points across mission-planning and C2 stakeholders and propose solutions to address existing gaps in knowledge, organizations and processes.
Success of the system relies on careful design and development of complex collaborative planning, and C2 processes and tools across multiple government and commercial organizations.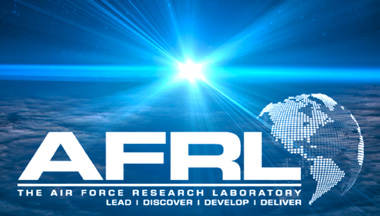 Raytheon BBN will leverage its extensive experience developing and maintaining logistics and planning tools used by the Department of Defense, such as the Analysis of Mobility Platform, or AMP, Global Mission Scheduling, or GMS, and the Rapid Course of Action Tool, or RCAT, to provide the capability to support the rocket cargo mission.
Use cases will include high profile rapid delivery of DoD mission cargo and humanitarian aid.
"The tool we create must enable the Air Force to plan, coordinate and conduct a rocket cargo mission within hours," said Beth DePass, Raytheon BBN principal investigator for the project. "At its core, this is a logistics challenge of epic proportions. Although the cargo would initially be pre-packaged and stored at the launch site for rapid loading, there are still tremendous challenges with how the DoD will safely load, launch, and deliver under very tight timing constraints.
"We will be taking into consideration pre- flight testing, weather conditions, launch approvals, and many other variables, to deliver that cargo precisely where it's needed, when it's needed, faster than current delivery methods. We will iterate with multiple DOD stakeholders, the Air Force, and the Space Force to ensure we have the best solution to one of their greatest challenges."
Work on this contract will be conducted in Cambridge, Massachusetts; Asheville, North Carolina; Mountain View, California; Stanford, California; Austin, Texas; and Fort Wayne, Indiana.
Raytheon BBN is a subsidiary of Raytheon Intelligence & Space, a ess of Raytheon Technologies. Raytheon Intelligence & Spac business of Raytheon Technologies.
---
Boeing Receives U.S. Air Force E-7 Airborne Early Warning & Control Aircraft Contract
Boeing [NYSE:BA] will start development of two, new, U.S. variants of the E-7 Airborne Early Warning & Control (AEW&C) aircraft through a $1.2 billion Undefinitized Contract Action.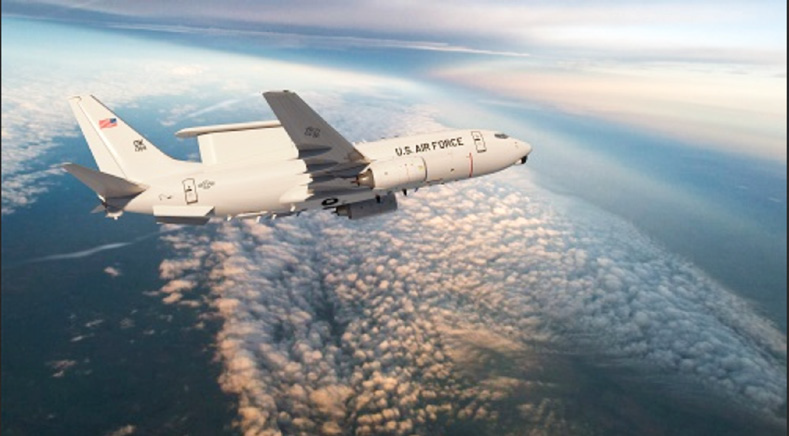 The E-7 provides a fully integrated, combat-proven, flexible command and control node that delivers multi-domain awareness in the most challenging operational environments.
The E-7's open systems architecture and agile software design enable the aircraft's capabilities to evolve and remain ahead of future threats.
The E-7 tracks multiple airborne and maritime threats simultaneously with 360-degree coverage via the Multi-role Electronically Scanned Array (MESA) sensor.
MESA provides the warfighter with critical domain awareness to detect and identify adversarial targets at long range and dynamically adjusts to emerging tactical situations.
Other E-7 operators include the Royal Australian Air Force, Republic of Korea Air Force, Turkish Air Force and the United Kingdom's Royal Air Force.
The E-7 uses a well-established supply chain which significantly reduces maintenance and logistics costs and increases mission readiness on day one.
Converted from the Next-Generation 737-700, the E-7 capitalizes on existing commercial derivative aircraft design, certification and modification processes, allowing E-7s to be fielded to meet Air Force needs.
"The E-7 is a proven platform," said Stu Voboril, E-7 program vice president and general manager. "It is the only advanced aircraft that is capable of meeting the U.S. Air Force's near-term Airborne Early Warning & Control requirement while enabling integration across the joint force."
---
Northro

p

Grumma

n

t

o

enhanc

e

USA

F

networks
Northrop Grumman Corporation (NYSE: NOC) will participate in Phase 1 of the Common Tactical Edge Network (CTEN) consortium, an opportunity to leverage digital engineering to build and demonstrate the backbone of a connected battlespace for the U.S. Air Force.
The CTEN Phase 1 award was announced after Northrop Grumman successfully demonstrated proven network, communications and processing solutions to enable Joint All-Domain Command and Control (JADC2) by connecting sensors and platforms to distribute data across all domains.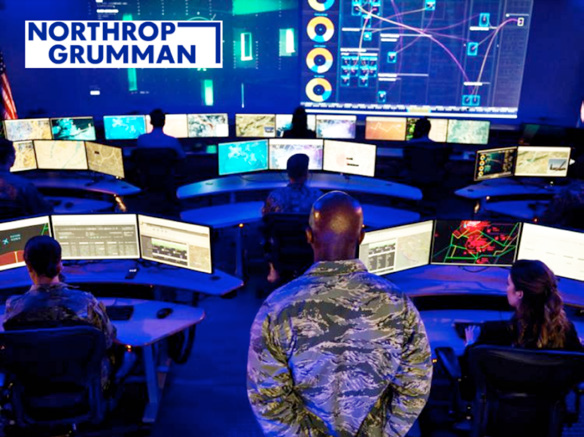 Northrop Grumman connected previously incompatible links and networks using an Open Mission Systems (OMS) compliant radio, Resilient Network Controller, machine learning (ML) algorithms and gateway technology.
"We provide the connectivity for military platforms, sensors and systems to communicate using open, mission-aware networking solutions," said Kevin Berkowitz, senior director, network solutions, Northrop Grumman. "The CTEN demonstration and Phase 1 award are two examples of Northrop Grumman's integrated capabilities that get the right data to the right place at the right time in support of the Department of Defense's JADC2 vision."
---
DARPA selects Aurora Flight Sciences for Phase 2 of Active Flow Control X-Plane
DARPA has selected Aurora Flight Sciences to move into the detailed design phase of the Control of Revolutionary Aircraft with Novel Effectors (CRANE) program. This follows successful completion of the project's Phase 1 preliminary design, which resulted in an innovative testbed aircraft that used active flow control (AFC) to generate control forces in a wind tunnel test. Phase 2 will focus on detailed design and development of flight software and controls, culminating in a critical design review of an X-plane demonstrator that can fly without traditional moving flight controls on the exterior of the wings and tail.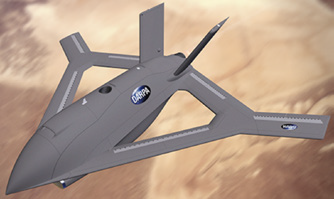 The contract includes a Phase 3 option in which DARPA intends to fly a 7,000-pound X-plane that addresses the two primary technical hurdles of incorporation of AFC into a full-scale aircraft and reliance on it for controlled flight. Unique features of the demonstrator aircraft will include modular wing configurations that enable future integration of advanced technologies for flight testing either by DARPA or potential transition partners.
The AFC suite of technologies enables multiple opportunities for aircraft performance improvements, such as elimination of moving control surfaces, drag reduction and high angle of attack flight, thicker wings for structural efficiency and increased fuel capacity, and simplified high-lift systems.
"Over the past several decades, the active flow control community has made significant advancements that enable the integration of active flow control technologies into advanced aircraft. We are confident about completing the design and flight test of a demonstration aircraft with AFC as the primary design consideration," said the CRANE Program Manager Richard Wlezien. "With a modular wing section and modular AFC effectors, the CRANE X-plane has the potential to live on as a national test asset long after the CRANE program has concluded."
---
Ball Aerospace to support national scientific + technical intelligence mission for the next decade
Ball Aerospace received a subcontract award to support the NOVASTAR program operated by the National Air and Space Intelligence Center (NASIC), located on Wright-Patterson Air Force Base near Dayton, Ohio— Ball Aerospace will be a core team member of prime contractor, Modern Technology Solutions, Inc. (MTSI).

In addition to Ball Aerospace, the MTSI team includes other companies and multiple small businesses.
NOVASTAR is an 11-year IDIQ agreement to provide scientific and technical intelligence (S&TI) support to the U.S. Air Force, Department of Defense and other national- level intelligence organizations.
NOVASTAR consolidates numerous development and intelligence analysis service contracts into one comprehensive and flexible S&TI contract. The program supports all NASIC missions and disciplines.
As part of this contract, Ball Aerospace provides technical expertise in several areas, including electro-optical and spectral research and data analysis, systems and software development, and other S&TI support services.
The NOVASTAR contract continues a long relationship between NASIC and Ball Aerospace, which has provided services to the center for more than three decades.
In 2019, Ball Aerospace was selected as one of multiple prime contractors on NASIC's MEGASTAR program, a program to conduct scientific and technical intelligence, spanning multiple mission areas within the center.
Ball Aerospace has received numerous prime and subcontract task order awards under this Contractor Teaming Arrangement (CTA) contract.
"This is our first collaborative opportunity with MTSI and we look forward to partnering with them on this important mission," said Steven Smith, vice president and general manager, Advanced Technology & Information Solutions, Ball Aerospace. "We will leverage our decades of experience in data exploitation and analysis, modern cloud-based technologies, and machine learning and artificial intelligence to support decision makers and our warfighters."
---
CesiumAstro wins SDA award to advance steerable antenna array development
CesiumAstro has been awarded a contract through the Department of Defense's (DoD's) Space Development Agency (SDA) to advance the company's multi-beam, L-band, active electronically scanned array (AESA) antenna.
Building upon prior efforts, CesiumAstro will continue developing the Link 16–compatible AESA ahead of the agency's migration to the Proliferated Warfighter Space Architecture (PWSA) global satellite network, the LEO-based satellite constellation built to enable key DoD space capabilities.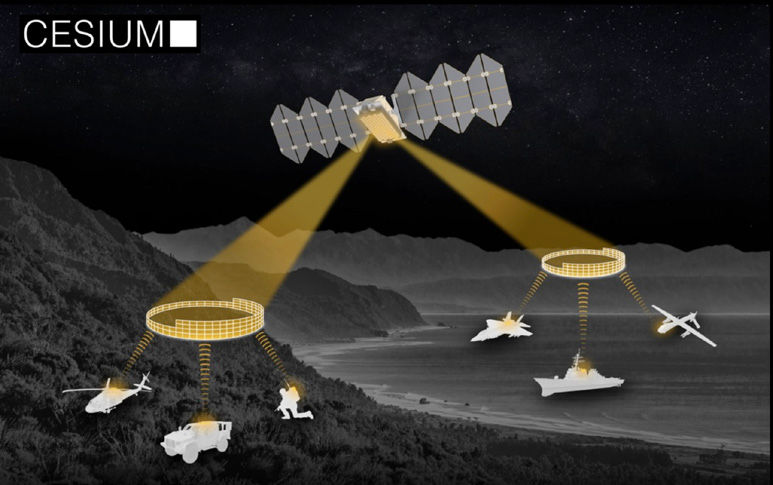 Work will focus on optimizing the antenna to support U.S. and allied military forces' common operating picture across the global battlespace. The company's industry-leading experience with active phased array technology will allow it to move quickly to fulfill SDA's Transport Layer mission requirements.
CesiumAstro's flat panel AESA will strengthen SDA's information and decision advantages by using multiple beams to connect satellites to many dispersed users simultaneously, disseminating critical information to the warfighter faster.
Further, the antenna directs beams without physically moving or requiring the movement of a satellite, and is software- defined to enable reprogrammable, "on the fly" adaptability to dynamic battlefields.
In committing to providing technological and military advantages for the space domain, CesiumAstro has aligned its active phased array product roadmap to match the anticipated needs of the DoD and PWSA.
"This award spotlights the upcoming advancements in national security made possible by software-defined active phased array antennas," said Shey Sabripour, founder and CEO of CesiumAstro. "Providing SDA with a multi-beam array increases architecture flexibility and capacity for enhanced theater coverage."
"Our modular solution scales to support a wide variety of missions," said Trey Pappas, Vice President of Business Development at CesiumAstro. "As a retired Marine Corps aviation officer, I greatly appreciate this capability as a game- changer to adapt the Transport Layer to fully support tactical users across the globe."
---