Safeguarding U.S. Space Infrastructure
ManTech (Nasdaq: MANT) has launched Space Range, a cybersecurity solution that leverages deep research on offensive cyber to help protect U.S. military, intelligence community and commercial space assets from virulent cyberattacks.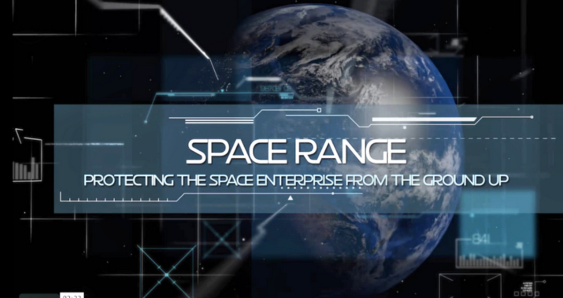 A video viewable at this direct link shows the new solution in action via a live cyberattack on a replicated satellite command and control (C2) system created safely within the ManTech Space Range.
The replicated satellite hack showcases Space Range's ability to find hidden vulnerabilities, misconfigurations and software bugs on precise network replications, empowering customers with the knowledge to prevent and defeat real-world attacks.
As Space Range evolves beyond this first phase, ManTech will expand solution capabilities to protect space systems from the full spectrum of potential cyberattacks.
Rick Wagner, President of ManTech's Mission Cyber & Intelligence Solutions (MCIS) Group, said space is a war zone. In a world where hostile nation states work around-the-clock to compromise networks and infrastructure, Space Range fills the vital role of protecting space assets from the ground up – including complex ground stations and network transport facilities.
investor.mantech.com
---
Multiple Orders for EMS' Cobra Terminals
Electro Optic Systems Holdings Limited has announced their wholly owned subsidiary, EM Solutions has recently closed contracts to deliver their Cobra Maritime Satellite Terminals to four allied Navy end users in the EMEA region. These contracts, valued at approximately $14M, will be delivered through 2020 and 2021.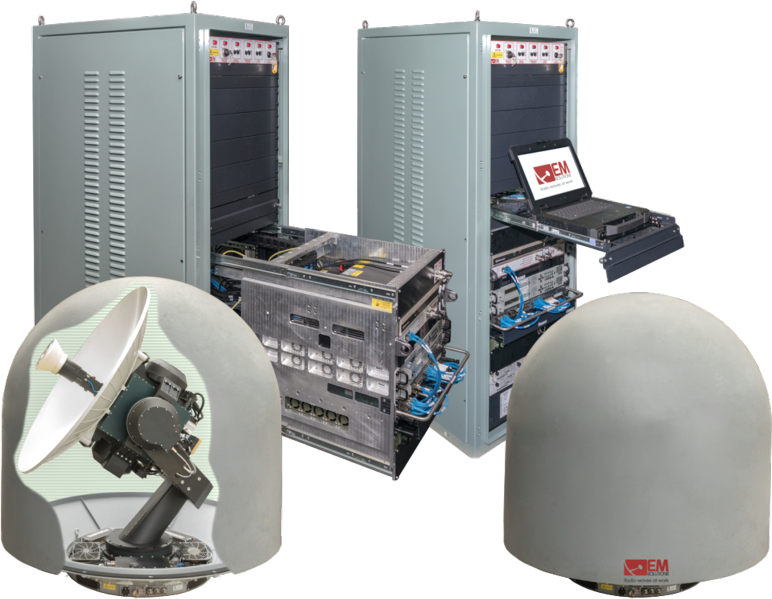 In addition to EM Solution's strong existing order book with the Royal Australian Navy, these contracts result in a record backlog for the company, six months after being acquired by EOS.
With its Cobra terminals now in use or on order with six of the world's largest navies across four continents, the contracts further validate the acceptance of EM Solutions satellite communications products as a technology of choice to some of the world's pre-eminent naval end users.
Operating at X-Band, Military Ka-Band and Commercial Ka-Band and certified for operation on major global networks such as WGS and Inmarsat GX, the Cobra terminals provide users with robust and resilient beyond line-of-site communications with unprecedented flexibility and assuredness for their operations at sea.
EM Solutions CEO, Dr. Rowan Gilmore said, "These export sales help confirm EM Solutions as a trusted supplier of broadband satellite communications to defence forces around the world. The orders come on the back of the tremendous support the company has received from the Australian Department of Defence in the development and commercialisation of its Cobra terminals.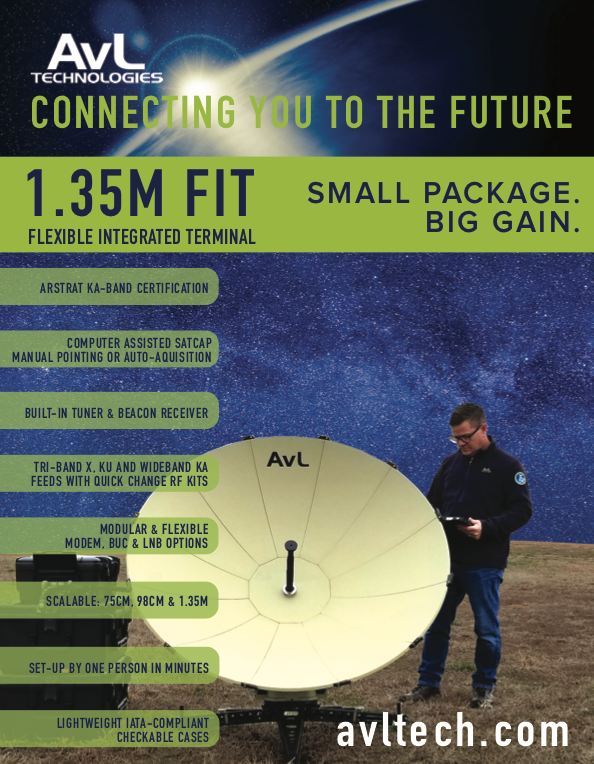 As we continue to support the Royal Australian Navy with deployment of Cobra terminals on multiple vessel types, the confidence shown in Australian space communications technology by multiple allied navies is a strong endorsement of the sovereign capability that has been fostered by Australian Defence Industry Policy".
The Group CEO of EOS, Dr. Ben Greene, said, "The global success of our Cobra technology underscores its suitability for a wider role in global satellite communications. Cobra is presently the most versatile satellite communication terminal available, providing users with access to both MEO (mid earth orbit) and GEO (geostationary orbit) satellites in multiple military and commercial bands, and from rapidly manoeuvring platforms such as fast naval vessels.
Cobra is now being extended in scale and adapted in spectrum for more platforms, and a wide range of potential roles in the EOS deployment of next-generation communication satellites in MEO."
In parallel with the negotiation of these recent contracts, EM Solutions expanded its presence in Europe in cooperation with long-time partner UR Group based in Milan, Italy.
This expanded cooperation has provided EM Solutions with a direct business development presence in the region and provides a platform from which more comprehensive customer support and service capabilities can implemented as required.
Given the current challenges of the global pandemic, the company's direct presence in North America and now Europe has cushioned the impact of supporting new and existing customers in these markets at this time.
www.emsolutions.com.au
---
This Storm is MIL-STD-810H Certified
CopaSAT, LLC, has announced that the company's STORM terminal is now MIL-STD-810H certified while also being qualified on the IntelsatOne Flex network.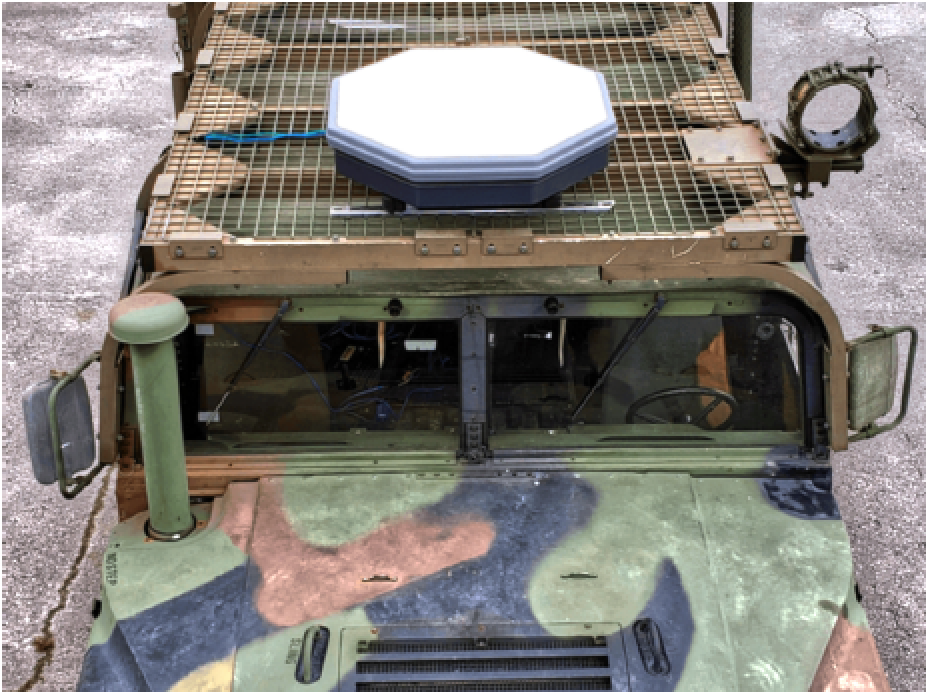 Developed with CopaSAT's unconventional warfare customers in mind, the CopaSAT STORM SATCOM terminal was demonstrated to withstand a series of environmental stress tests including shock, vibration, extreme temperature, water infiltration and more.
The SATCOM-On-The-Move (SOTM) terminal has been tested on both tactical land vehicles, such as MRZRs and tactical maritime vessels, making it field-ready, or even combat-ready.
As of March 12, 2020, the CopaSAT STORM also became an IntelsatOne Flex qualified terminal, authorized to operate on Intelsat's GEO satellite fleet, including its HTS network.
The CopaSAT STORM terminal features a Kymeta™ u7 flat-panel, Electronically Steered Antenna (ESA), iDirect 950 modem and a 25 Watt Block Up Converter (BUC) for ultimate high- performance satellite communications on-the-move or on-the-pause.
This fully integrated terminal provides a mobile hotspot using SD-WAN to select between cellular, Wi-Fi or satellite networks for optimization, failover and balancing.
The STORM terminal also accepts external GPS sources such as Defense Advanced GPS Receiver (DAGR) for selective availability and anti-spoofing.
An optional bracket for an external MANET handheld radio is available with power and Ethernet at the bracket. The STORM offers many additional options for maximum flexibility and usability.
Obie Johnson, CEO, CopaSAT, said it is exciting to offer the first-ever MIL-STD-810H tested SOTM/COTP terminal using the Kymeta™ u7 flat-panel Electronically Scanned Antenna. This communications capability will be a force multiplier and is an affordable and high-throughput solution for multiple military applications. The company is now in general production for the CopaSAT STORM at the firm's new Largo, Florida, state-of-the-art facility.
www.copasat.com
---
New Founding Member for the Space Information and Analysis Center
The Space Information Sharing and Analysis Center (ISAC) and the National Cybersecurity Center (NCC) have announced that the University of Colorado Colorado Springs (UCCS) has joined the Space ISAC as a founding member — Gretchen Bliss, the Director of UCCS Cybersecurity Programs, will sit on the Space ISAC Board.

UCCS and the NCC, which serves as the operational arm of the Space ISAC, have been partners since the NCC's founding. Now, as UCCS becomes a Space ISAC founding board member, that partnership extends to the Space ISAC and enhances the ISAC's access to Colorado's space and cybersecurity ecosystems and one of Colorado's higher education institutions developing cybersecurity engineers.
Bliss said that UCCS is uniquely positioned to provide the cybersecurity workforce and research that industry and government are looking for with the headquarters of the Space ISAC, National Cybersecurity Center and Exponential Impact located in the organization's Cybersecurity Building. Students and faculty will be able to collaborate with the leading organizations, government, academia and industry in the space and cybersecurity fields on education, training and research to provide timely, effective solutions to hard problems at the national level.
Frank Backes, Chairman of the Space ISAC Board and Senior Vice President of Kratos Federal Space, added that UCCS has been a thought leader in the Colorado Springs space and cybersecurity communities.
The Space ISAC is the only space-dedicated ISAC and is made possible through the investment by its board and founding members. Its board, which held its third meeting in March, is comprised of leaders in the space industry, cybersecurity sectors, academia, and FFRDCs, and includes Kratos Defense & Security Solutions, Inc. (NASDAQ: KTOS), Booz Allen Hamilton (NYSE: BAH), MITRE, SES, Lockheed Martin (NYSE: LMT), Northrop Grumman (NYSE: NOC), Parsons Corporation (NYSE: PSN), Purdue University, the Space Dynamics Laboratory, the Johns Hopkins University Applied Physics Laboratory, the Aerospace Corporation, and the University of Colorado Colorado Springs.
s-isac.org
---