History was made at the end of December when President Donald Trump signed the FY2020 National Defense Authorization Act (NDAA), which officially established the United States Space Force as the newest branch of the United States military.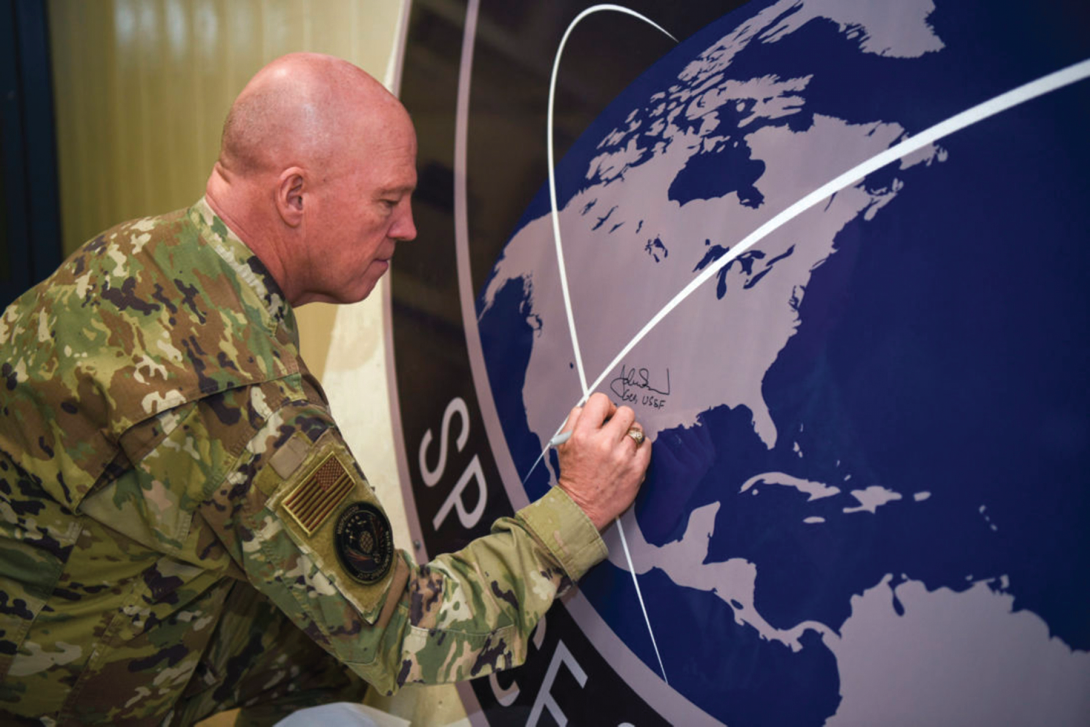 This photo of General Raymond is courtesy of U.S. Air Force Senior Airman Melody Howley.
Another historical "first " happened shortly after, when Vice President Mike Pence swore in General John "Jay" Raymond, the former Commander of the U.S. Air Force Space Command, as the U.S. Space Force's first-ever Chief of Space Operations. According to Military.com, he will be joined by the, "Roughly 16,000 active-duty and civilian personnel that make up Air Force Space Command."
While many late-night television pundits have mocked the creation of the Space Force (USSF) — the need for a Space Force is no laughing matter. In fact, it's something that has been a common topic of conversation in the space and satellite industry for more than a decade.
Making the Case for a Space Force
Since 2007, when China demonstrated its ability to successfully destroy a satellite in orbit with a kinetic attack, there has been one universal theme that we have heard reflected in the comments from industry and military speakers at every satellite and space conference and exposition — space is no longer a benign environment.
This sentiment was reflected in comments by Gen. Raymond, himself, who once said, "There's great alignment in our nation today that space is a warfighting domain, just like air, land and sea… [we're] at a strategic inflection point and that's a point where we used to operate in a benign domain, but today we're operating in a contested domain."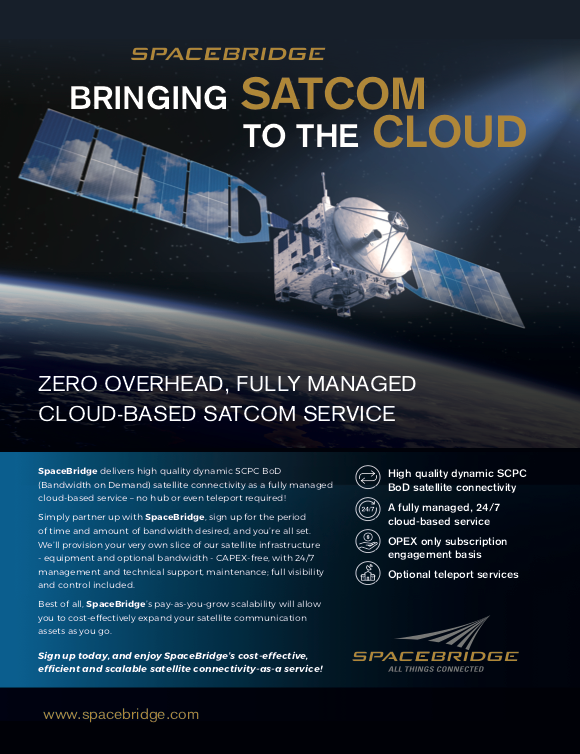 The concept of space being a contested environment is not a welcome one for the military, which has long held a technological edge over its adversaries largely in thanks to U.S. assets in space. As Colonel Steve Butow, the Space Portfolio Director at the Defense Innovation Unit, once said, "…we use technology as our offset. If we lose our technological offset, we have to fight a fair fight, and that's not what we want to do. We want to have technological capabilities that keep us in a dominant position in all domains." Many of those technological offsets are only available to the warfighter, thanks to satellites.
Military intelligence, surveillance and reconnaissance (ISR) operations rely on space resources. Military communications travel over satellites to get to American warfighters deployed in places with no terrestrial networks, or where terrestrial networks are untrusted or denied. Satellites are even essential for military position, navigation and timing (PNT).
Understanding the role satellite plays in successful military operations and that our satellites are vulnerable to attack and interference from adversaries makes the necessity for the Space Force clear. This new branch of the military will train a new generation of space professionals and acquire the space capabilities and technologies needed to compete in a new warfighting domain and maintain our technological offset.
This is clearly reflected in the USSF's mission statement:
The USSF is a military service that organizes, trains, and equips space forces in order to protect U.S. and allied interests in space and to provide space capabilities to the joint force. USSF responsibilities include developing military space professionals, acquiring military space systems, maturing the military doctrine for space power, and organizing space forces to present to our Combatant Commands.
There's one part of that mission statement that has the space and satellite industry the most excited – the part about the Space Force being responsible for "acquiring military space systems."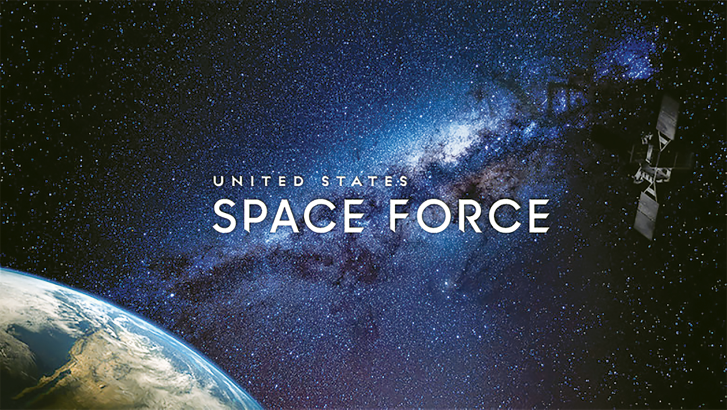 A Single Authority for Space Acquisition?
The Space Force just launched and it's expected to be officially stood up over the course of the next 18 months. It's still early, and it's hard for any industry pundits on the outside looking in to say exactly how its creation will impact the way in which the military interacts with the satellite industry.
However, there is some optimism across the satellite industry that having a dedicated military branch with the responsibility of acquiring space systems and resources could help to ensure a better working relationship between the military and private industry.
Traditionally, the military has relied on purpose-build, custom satellite solutions that it finances, launches and manages itself to meet its needs for space capabilities. However, as we've discussed in numerous articles on this very publication, the overarching belief is that commercial satellites are the more innovative, less expensive and more resilient alternative for the military. As the CEO of commercial satellite provider, SES GS, Pete Hoene recently said, "Over the past ten years, what we've found is that commercial has taken over in terms of investment and innovation."
However, despite the benefits, the military continues to invest in new communications satellites for its own constellation and continues to purchase commercial satellite capacity on the spot market – which often results in higher prices and less availability. The satellite industry has long called for the military to start thinking of commercial capability as part of an integrated satellite architecture that includes military satellites, but that has yet to truly come to pass.
The creation of the Space Force – a single entity tasked with ensuring our military's continued dominance and technological advantage in the warfighting domain of space – could be the spark that finally ignites that change in attitudes and culture. And the individual at the top of that new military branch has illustrated a desire to work more closely with industry in the future.
"I think what we'll see in the future is a more hybrid architecture which would provide us with more resiliency," Gen. Raymond told GSR during last year's Air Force Association Air, Space and Cyber Conference. "We're here to work with industry and I think that the relationships that we have and that were provided to us by the National Defense Authorization Act will provide us great advantage."
Time will only tell what impact the Space Force will have on America's tactical and technological advantage in space, and on the military's relationship with the satellite industry. But it is further validation that space is an austere environment that will pose new challenges – and exciting new opportunities — for our military moving forward.
The post, Official Space Force Launch, first appeared on GovSat and is reprinted with permission from SES GS.

Ryan Schradin is the Executive Editor of GovSat Report. A communications expert and journalist with over a decade of experience, Ryan has edited and contributed to multiple popular online trade publications focused on government technology, satellite, unified communications and network infrastructure. His work includes editing and writing for the GovSat Report, The Modern Network, Public Sector View, and Cloud Sprawl. His work for the GovSat Report includes editing content, establishing editorial direction, contributing articles about satellite news and trends, and conducting both written and podcast interviews. Ryan also contributes to the publication's industry event and conference coverage, providing in-depth reporting from leading satellite shows.
---