John Sciberras is a technology leader with over 30 years of industry and business experience. He brings extensive experience in satellite communications, broadcast engineering and business knowledge to Envistacom. John's understanding of the customer, the federal acquisitions process and the defense industry drives Envistacom's technology and marketing strategy. In addition he manages the sales operations and marketing teams. Prior to his position as Vice President of Marketing & Sales Operations at Envistacom, John held high profile positions with DataPath, Inc., TriPoint Global Communications Inc. and other technology companies. He is a graduate of Western Kentucky University where he earned a bachelor's in electrical engineering with an emphasis in broadcast engineering and later continued his education at Harvard earning a certification in General Management. John is involved in several professional organizations including executive board member for the American Marketing Association (AMA), youth mentoring at the YMCA and on two advisory boards of other companies.
---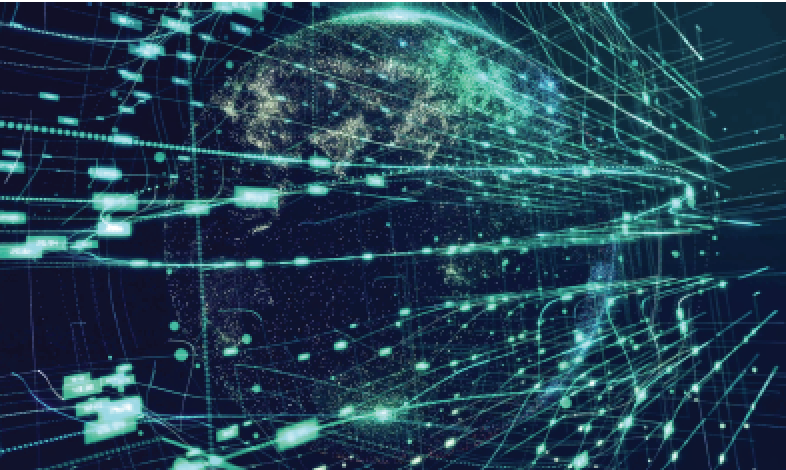 ---
What are the challenges that stand in the way of satellite communications being able to fully realize communications interconnectivity?
John Sciberras (JS)
DoD commanders have warned that future battlescapes will be increasingly fast-paced even as communications channels grow more congested.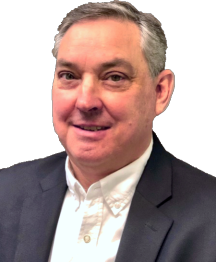 As a result, defense leaders are looking for investments in the right technology that will enable warfighters to have seamless connectivity, operational security and increased information assurance despite the more challenging operating environments they foresee.
The current state of satellite communications is based on purpose-build infrastructure and technologies designed over many years with standards and hardware created for a specific use.
The result is a complex patchwork of infrastructures, standards, form factors, designs and more that served a purpose when initial specifications were created, but which now poses a significant challenge to interoperability. The current paradigm of satellite communications is unsustainable in the long run.
---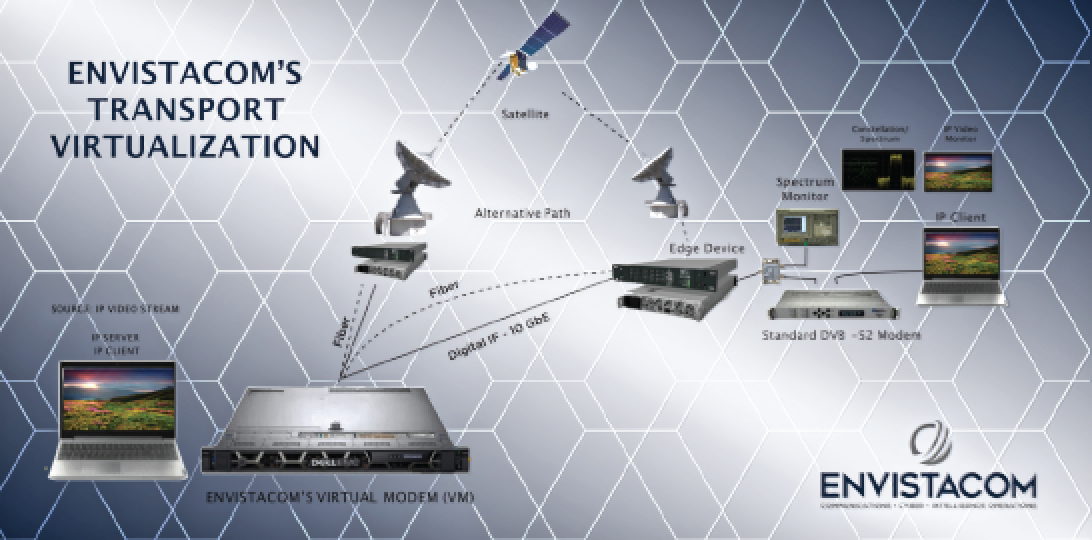 ---
What trends led to these challenges in the first place?
JS
When the current military networks were developed, there was a major focus on designing specifications built for specific missions. Satellite communications were still in their infancy and they required very specific purpose-built hardware that resulted in heterogenous communication systems.
Furthermore, the capital-intensive investments in satellite communications and their mission critical nature made them highly valuable and difficult to modernize.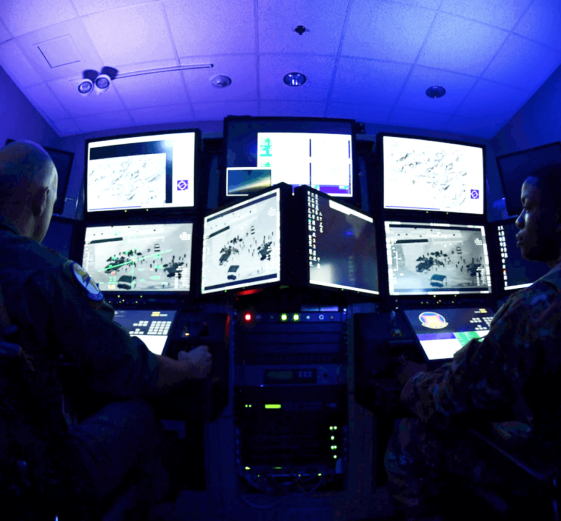 Fast forward 20+ years and innovations in miniaturization, increased industry collaboration and standardization, a bourgeoning private space industry, and new requirements have accelerated the need for new satellite communication systems — systems that can operate with legacy infrastructure as well as accommodate the next generation of technology development.
Envistacom recently announced a trio of patents for virtualization technologies that enable real-time and continuous data to be processed in high performance heterogeneous computing environments.
Break that down for us: what is Transport Virtualization and how does it work?
JS
Transport virtualization is a new paradigm in communications technology, just like cloud computing ushered in a new era of data processing and storage. It refers to the "virtualization" of hardware-based devices, in this case traditionally a modem, which exists in software code rather than in a physical device.
In practical terms, it enables the delivery of data, video and voice information over a common transport medium that most modems recognize.
Instead of a single physical modem that can communicate only in certain bands or frequencies, a virtualized modem can change between these "languages" seamlessly and can even be upgraded via software updates as new needs or specifications develop.
Users achieve significant gains in network user interoperability, application and capacity efficiency as well as general connectivity resiliency.
It's analogous to the smartphone industry. Instead of separately investing in a calculator, a telephone, a map, a flashlight, a camera, a gaming console, and other purpose-built capabilities, users can instead invest in an infrastructure that delivers all of these capabilities and more.
---

---
How disruptive is this really? If this is such
JS
Defense and industry leaders have been talking about achieving communications interoperability for years, recognizing that interoperability is a must-have capability for future mission success.
However, technological and economic limitations have prevented the vision from being fully realized until recently. New space ventures and advances in small satellite technology have opened up the viability of dense LEO constellations that drastically reshape the satellite landscape and the need for new satellite communications systems.
Essentially, there is a new market emerging creating new demand forces and innovation pressures as the underlying cost structure for the entire industry changes.
What are the benefits of the Transport Virtualization Ecosystem to users and partners and what will it enable?
JS
Transport Virtualization amounts to a "universal translator" for satellite communications, allowing communications over any band, or any orbit.
This allows customers to buy a single solution and use it across their existing satellite communications infrastructure while also providing for futureproofing against to-be-developed satellite constellations such as those being developed for LEO right now.
For our partners, our Transport Virtualization Ecosystem builds upon several recently announced technology patents that led to the establishment of an open-architecture environment. Partners leveraging this Ecosystem are able to develop more flexible system designs and cross-platform functionality, taking advantage of built-in interoperability to replace purpose-built modems while delivering the same performance and resulting in faster time to market.
We are poised to enable our technology partners to deliver truly resilient connectivity in preparation for the intersection of terrestrial and space-based networking referred to as 6G.
Tactically, for military customers, Transport Virtualization allows operators to leverage both fixed and mobile satellite systems, increase mission readiness and flexibility, and provides redundancy.
By reducing size, weight and power requirements, Transport Virtualization allows more connectivity across domains and operations, particularly at the tactical edge. It also allows customers to "wave hop," which effectively hardens the network against jamming and hacking, making it more difficult for adversaries to interfere with communications.
These numerous benefits factor into making Transport Virtualization a game-changing technology and align with the goals of the Department of Defense and partners.
Interoperability has long been seen as the Holy Grail in the technology world. Is it accurate to say that Transport Virtualization is poised to finally deliver the interoperability promise that we've all been seeking?
JS
Seamless communications across the battle-sphere, from command centers to tactical edge, has forever been a crucial element of warfare. However, with warfare now encompassing five domains and on a global scale, achieving interoperable communications has become increasingly difficult.
While it is one thing to stand up high bandwidth communications at a stationary command center, it is another challenge all together to achieve high availability and user-friendliness at sea or in remote regions where forward deployed units operate.
While there are many other challenges that must be overcome to realize the full interoperability envisioned by military commanders, Transport Virtualization helps remove many barriers and enables a leap forward in interoperability not possible with today's purpose-built technology.
---

---
What major initiatives is Envistacom poised to support in the future?
JS
Envistacom is ready to support any network and SATCOM modernization investments the DoD looks to make in the near future.
We were recently awarded a seat on the GTACS II IDIQ contract and are currently working to develop, design, engineer, install and commission two SATCOM Earth terminals to support theater reach back communications for the U.S. Army.
Further into the future, looking at the vision described for Joint All Domain Command and Control (JADC2), it is easy to see Transport Virtualization technology being an enabling part of that future.
According to Air Force Doctrine Note 1-20, the vision of joint operations is to be "integrated in planning and synchronized in execution, at speed and scale needed to gain advantage and accomplish the mission."
This goal is also echoed in the U.S. Space Force's (USSF) vision of ubiquitous connectivity. Interestingly, the USSF hopes to do so without forcing standards as well, which have traditionally constrained innovation by forcing specifications or consuming lengthy development cycles.
Transport Virtualization addresses both visions well, providing an interoperable system that doesn't force standardization, while also providing for the levels of integration, synchronization, speed and scale needed to support the high availability and high reliability of satellite communications in the future.
---