— VICTUS NOX —
Years ago, many space missions had the luxury of time: years could be spent developing and then launching a series of satellites to ensure mission success.
---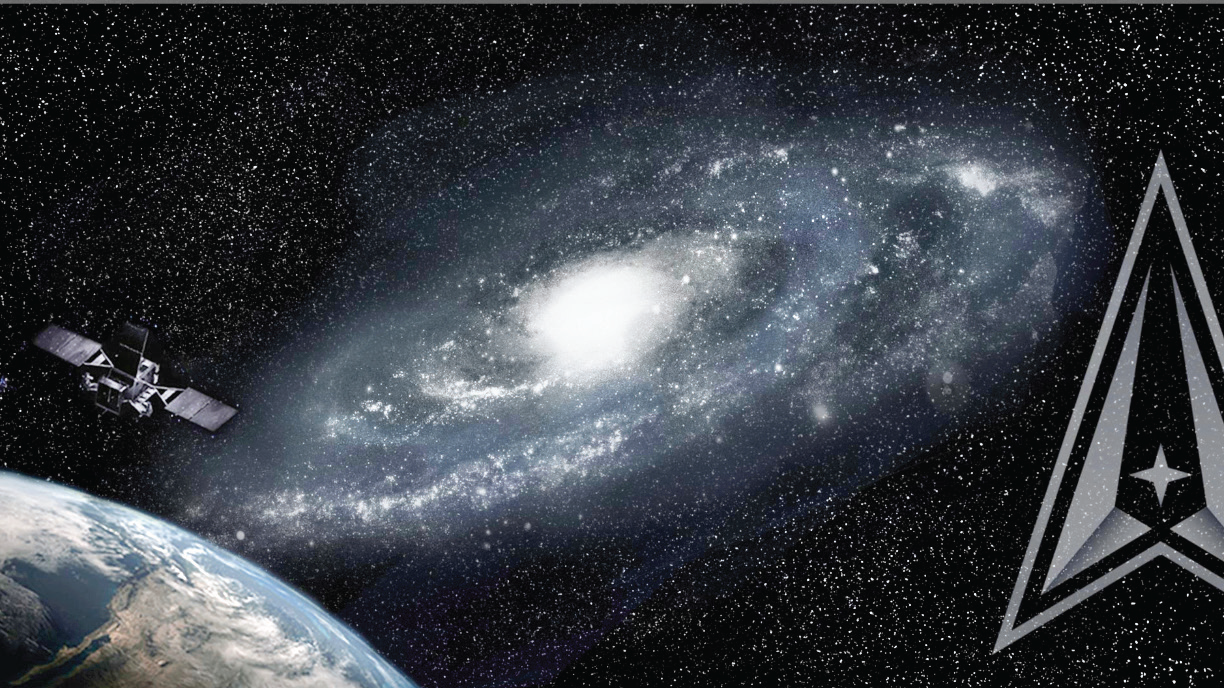 ---
However, in today's contested and congested space environment, the U.S. Space Force's (USSF) Space Systems Command (SSC) understands that time is not a luxury it can afford. If a vital satellite becomes damaged — either by a natural phenomenon, such as space charging, or through the actions of an adversary —- the U.S. and its allies can't wait months or years to replace or augment that capability.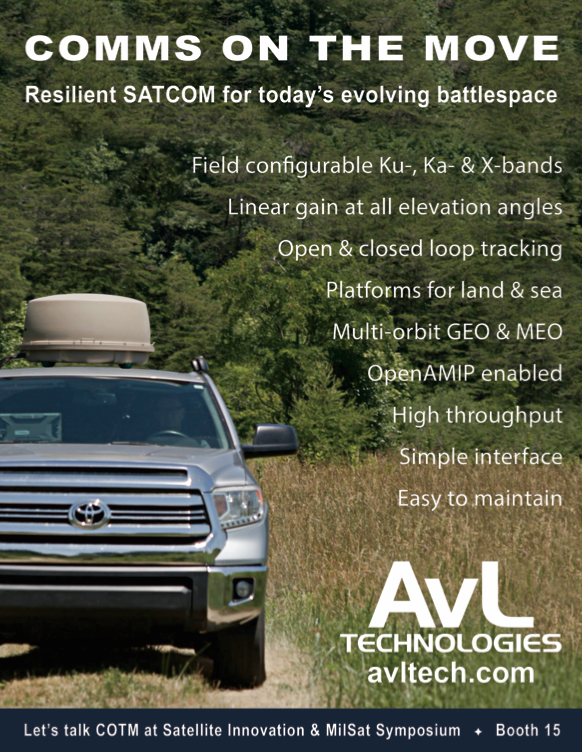 That's where SSC's Space Safari Program Office comes into effect. Space Safari, which responds to high-priority, urgent space needs by rapidly acquiring, integrating and executing missions, is gearing up for its next t (TacRS) mission. Space Safari works closely with multiple organizations across SSC and the USSF, including a strong partnership with the Assured Access to Space (AATS) team and their Rocket Systems Launch Program (RSLP) office.
The goal behind TacRS is to quickly respond to on-orbit adversarial threats and provide the ability to rapidly augment existing satellite capabilities during a conflict or crisis. One method to meet that goal is to improve the USSF's ability to build, launch and begin operating on-orbit as quickly as possible, using spacecraft buses, payloads and commercial launch vehicles that can be rapidly integrated and launched on very short timelines.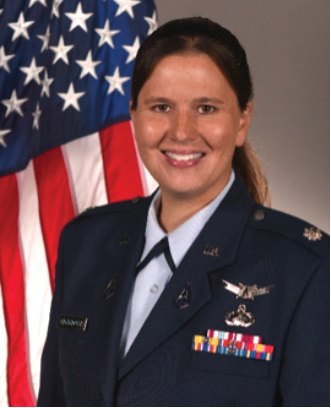 Lt. Col. Mackenzie
Birchenough
"When we talk about Tactically Responsive Space, we're talking about much more than just launch," said Lt. Col. Mackenzie Birchenough, Materiel Leader for SSC's Space Safari. "It is really the end-to-end capability that allows us to respond to on-orbit threats or to augment our on-orbit capabilities at the time of need. It's everything from how we go about our acquisition process, to how we build our space and launch vehicles, to how we set up our ground infrastructure, and how we quickly launch and conduct on-orbit operations in order to get the data to the warfighter as soon as possible."
The Lt. Col. added, "The normal acquisition process for a space mission is typically years long. But with TacRS we're getting after how we drastically shorten that timeline. Our goal is to get through the acquisition phase in a matter of months and ultimately be on orbit in less than 24 hours from a notification to launch."
The USSF originally referred to this capability as TacRL, for Tactically Responsive Launch, but the name was changed to TacRS to indicate that the effort is broader than just launch and also focuses on spacecraft buses, payloads, ground infrastructure and on-orbit operations.
---


The U. S. Space Force successfully launched the Tactically Responsive Launch-2 (TacRL-2) mission on a Northrop Grumman Pegasus XL rocket from Vandenberg Space Force Base on June 13, 2021, at 4:11 a.m. EDT, delivering a technology demonstration satellite to Low Earth Orbit.
---
Space Safari's first mission, TacRL-2, involved launching a satellite called Odyssey using Northrop Grumman's Pegasus XL air-launched rocket that was deployed from Vandenberg Space Force Base in June of 2021. That satellite is still on-orbit, conducting a Space Domain Awareness (SDA) mission. But where TacRL-2's launch campaign timeline was 21 days, the next mission, VICTUS NOX, plans to compress that to 24 hours.
VICTUS NOX (Latin for "conquer the night") will involve the launch of a Low Earth Orbit (LEO) SDA satellite. This operational demonstration, culminating in a launch sometime in mid to late 2023, involves building the space and launch vehicles and preparing the ground segment in a 12 month period of time, then placing the mission on a "hot standby" until an "activation" order is given, followed by a short activation window. At some point in the following six-month alert period, a "notice to launch" order will be given, starting the clock for the team to successfully launch the satellite within 24 hours.
The mission preparation began in April of 2022; Millennium Space Systems was awarded the contract for the space and ground segments, and the launch service contract will soon be awarded, Birchenough said. The next phase — the "hot standby," — "is designed to make it as representative of a real-world conflict scenario as possible," she explained. "The entire point is to be able to launch when the need arises, not on a predetermined date."

With the activation order, the space vehicle will be shipped to the launch site and final preparations will begin — similar to a real-world scenario in which there might be some warning signs, increased tensions or an indication that a particular capability might be needed. Even the exact orbit has not been pre- determined as of this writing.

Maj. Jason A.
Altenhofen
"We're not going to schedule the range and launch on X date," said Maj. Jason Altenhofen, Deputy Chief for Space Safari. "We're going to be in stand-by mode and the entire team then has to be able to move quickly to make VICTUS NOX the priority and enable a launch within 24 hours. Within those 24 hours, we expect the space vehicle will be encapsulated, all final checkouts will be conducted, the launch will be completed and VICTUS NOX will be on-orbit," Altenhofen said.
He added, "Once we're in the correct orbit, we have a goal of being mission-capable within 48 hours. Just getting into orbit isn't enough — we need to be getting the data into the hands of the warfighter as fast as we can."
What makes the mission especially challenging is the sheer number of steps and the multiple policies and procedures that have to be followed to ensure a successful launch, Birchenough said: how to integrate a payload and a satellite bus for a specific need in a short time period; acquiring approvals such as spectrum management and security as well as determining how to quickly transport the space and launch vehicles to the launch pad are all things we need to consider.
"It's really breaking down the problem into many smaller problem sets that all need to be condensed. Each one of those areas presents its own challenges, depending on what aspects of the end-to-end mission you're talking about," Birchenough said.
---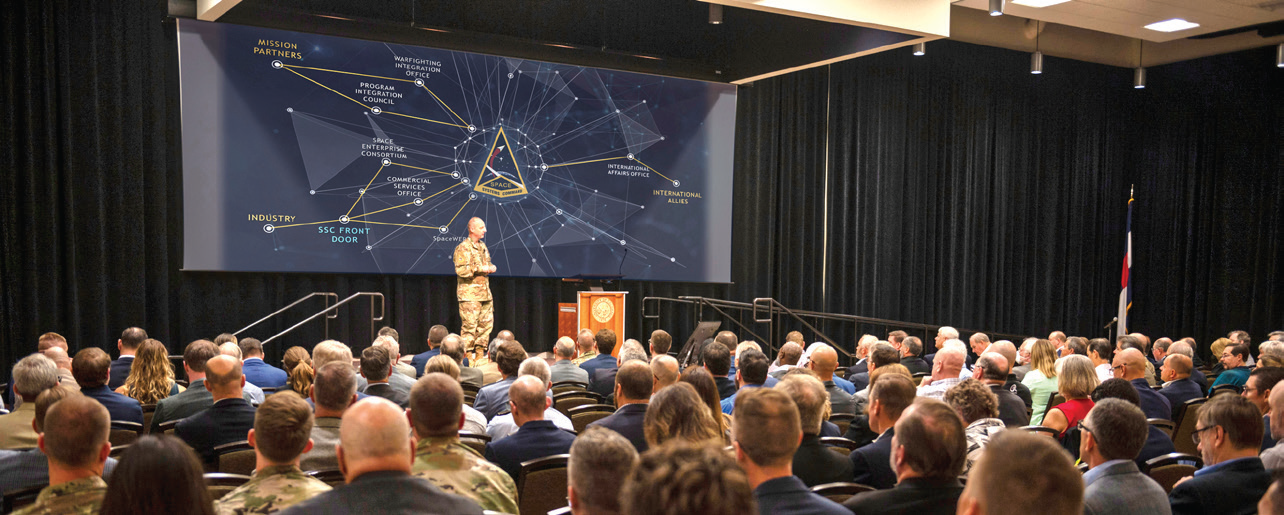 Photo of a recent, well-attended, USSF/SSC Reverse Industry Days event.
---
TacRS missions are not centered around major space programs with billion- dollar assets, Birchenough said, but unique capabilities designed to fill a certain gap or respond to a specific threat. Part of condensing the timeline includes designing space vehicles with shorter lifespans, not building assets designed to last multiple years.
Birchenough said there are two main types of missions TacRS could be used for: responding to some type of new, on-orbit adversarial threat and providing a short-term, gap-filler capability when an asset is somehow damaged, degraded or destroyed. Launching a new satellite isn't the only way Space Safari is preparing to respond to these situations though: the USSF also has the ability to modify missions for military assets already on orbit or purchase commercial capabilities, when possible.
To make certain the USSF has access to the most innovative technology the world has to offer, SSC has been sponsoring monthly Industry Days and Reverse Industry Days to bring together commercial space industry companies and government officials. The most recent one, held August 24-25 in El Segundo, California, was centered around TacRS, with more than 230 industry attendees, representing over 160 companies, participating in moderated panel discussions and one-on-one meetings with senior Department of Defense (DoD) officials.
"The intent for our Reverse Industry Days is not for the government to go out and tell industry exactly what we want," Birchenough said. "It's to relay to industry where we think we need to be heading and then collect feedback from industry about what innovative ideas they are working on, what challenges or limitations they see going forward, and what suggestions they can offer to improve our processes and help get to the desired end state."
Partnering with industry is a key component in staying ahead of the threat, she said. "We've seen both Russia and China advancing their space capabilities, and from our standpoint, we need to make sure we are always ready to respond to whatever those threats or urgent needs may be," Birchenough added..
Space Systems Command (SSC) is the U.S. Space Force field command responsible for rapidly developing, acquiring, equipping, fielding and sustaining lethal and resilient space capabilities. SSC mission capability areas include launch acquisition and operations, communications and positioning, navigation and timing (PNT ), space sensing, battle management command, control and communications (BMC3), and space domain awareness & combat power. SSC is headquartered at Los Angeles Air Force Base in El Segundo, Calif.
Contact Space Systems Command at SSC@ spaceforce.mil — also follow SSC on LinkedIn.
---