NROL-45 Launches Via United Launch Alliance Delta IV
February 10th offered a beautiful early morning launch for the NROL-45 satellite.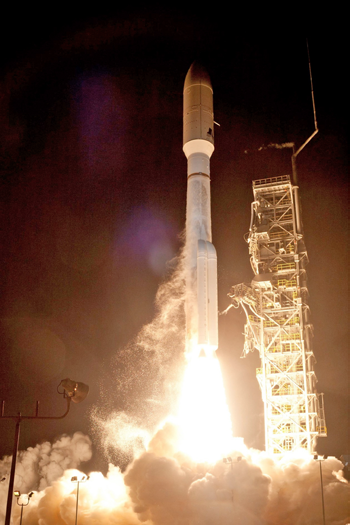 This was the second United Launch Alliance (ULA) Mission for the U.S. Air Force in only five days.
Launching from Vandenberg Air Force Base In California on February 10, a Delta IV rocket carried the National Reconnaissance Office (NRO) payload from Space Launch Complex-6 to orbit—this mission is in support of national defense.
This is ULA's second launch for 2016 and the 105th successful launch since the company was formed in December of 2006.
"Congratulations to the ULA team and our U.S. Air Force and NRO partners on the launch of NROL-45," said Laura Maginnis, ULA vice president of Custom Services.
"This is our second successful launch within five days for our U.S. government customer, a testament to our outstanding teamwork and focus on 100 percent mission success, one launch at a time. ULA is proud to be entrusted with safely and reliably delivering our nation's most critical space assets to orbit."
This mission was launched aboard a Delta IV Medium+ (5,2) configuration Evolved Expendable Launch Vehicle (EELV) using a single ULA common booster core powered by an Aerojet Rocketdyne RS-68A main engine along with two Orbital ATK GEM-60 solid rocket motors.

The upper stage was powered by an Aerojet Rocketdyne RL10B-2 engine with the satellite encapsulated in a 5 meters in diameter composite payload fairing.
ULA's next launch is the Atlas V OA-6 Cygnus International Space Station resupply mission, flown for Orbital ATK under NASA's Commercial Resupply Services contract.
The launch is targeted for March 22 from Space Launch Complex-41 from Cape Canaveral Air Force Station, Florida.
The EELV program was established by the U.S. Air Force to provide assured access to space for Department of Defense and other government payloads.
The commercially developed EELV program supports the full range of government mission requirements, while delivering on schedule and providing significant cost savings over the heritage launch systems.
ULA has successfully delivered more than 100 satellites to orbit that provide critical capabilities for troops in the field, aid meteorologists in tracking severe weather, enable personal device-based GPS navigation and unlock the mysteries of our solar system.
Although the NRO keeps most details of its satellites and their missions classified, analysis of the information that is publicly available and comparison with previous missions often allows inferences to be made as to the nature of the spacecraft being launched.
The Indispensable Orbital ATK Role
Orbital ATK played a vital role in Wednesday's successful launch of a United Launch Alliance Delta IV rocket from Vandenberg Air Force Base, California.
The rocket launched a classified satellite, designated NROL-45, for the U.S. National Reconnaissance Office (NRO) in support of a national defense mission. Orbital ATK's contributions to the Delta IV include cutting-edge technologies from across the company.
Contributions include two Graphite Epoxy Motors-60 (GEM-60), large composite structures and the propellant tank and nozzle for the
main engine.
Orbital ATK provided two 60-inch diameter Graphite Epoxy Motors (GEM-60) for the Delta IV rocket. The 53-foot-long solid rocket boosters burned for 90 seconds and provided more than 560,000 pounds of thrust.
Orbital ATK produced the solid rocket motors at its Magna, Utah facility, where it has manufactured 76 GEM-60s for the Delta IV launch vehicle since the initial flight in 2002.
Starting in 2018, Orbital ATK will provide upgraded GEM-60 solid rocket boosters, designated GEM-63 and GEM-63XL, for ULA's Atlas V and new Vulcan launch vehicles, respectively.
Orbital ATK also supplied 14 Delta IV and GEM-60 key composite structures, which provide lower weight and higher performance. The largest composite structures are five meters in diameter, range from one to eight meters in length, and are produced using either advanced wet winding or hand layup, machining and inspection techniques at Orbital ATK's manufacturing facilities in Iuka, Mississippi, and Clearfield, Utah.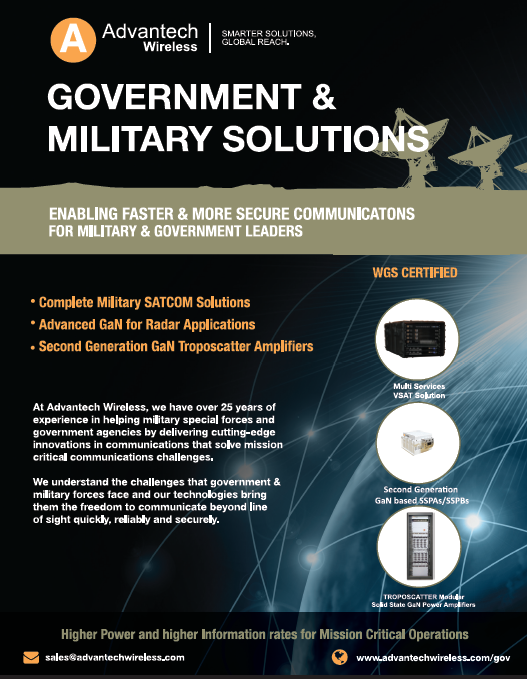 Additionally, Orbital ATK manufactured the propellant tank for the Delta IV upper stage roll control system at the company's Commerce, California, facility, and designed and manufactured the nozzle for Delta IV's RS-68A engine at its Promontory, Utah, facility.
Orbital ATK also designed and produced the nozzle's thermal protection material, which is capable of shielding the nozzle from the extreme heat of launch, when external temperatures can exceed 4,000 degrees Fahrenheit.
"Congratulations to the entire team on the launch of the NROL-45 satellite." said Scott Lehr, President of Orbital ATK's Flight System
Group. "Orbital ATK is honored to support the NRO and ULA with key technologies that enable the launch of critical national defense satellites."
Orbital ATK has also now opened a regional office in Singapore to serve existing and new customers in Asia.
The office is the third international location opened by Orbital ATK in the past three months. The company is following a deliberate process of increasing its availability to and direct engagement with customers and industry partners.
The company has supplied space systems to regional customers, including commercial communications satellites; Earth-observation and remote-sensing spacecraft; space structures, components and pressure vessels; launch services; and ground stations.
The Singapore office will enable closer and more in-depth support for all Orbital ATK customers in the region.
The Orbital ATK office in Singapore will be led by Bill Rose, Sr. Regional Director Asia Pacific. Orbital ATK's international activities have recently grown to include country offices and permanent representation in England as well as both Saudi Arabia and the United Arab Emirates.
"Each new Orbital ATK office outside the United States is intended to support a proven track record of significant sales in the region to support future growth by having a full-time presence that our customers can rely on," said Tim Shephard, Corporate Vice President of International Business Development for Orbital ATK.
"Already, about 20 percent of the company's sales are to international customers and we are seeking further growth in these important markets."
"Orbital ATK has a heritage of serving the greater Asian market and our new office allows us to provide focused support to our valued partners in the region," Shephard, added. "Over the past five years, the military and commercial products and services we provide in Asia have totaled roughly three quarters of a billion dollars in new sales. This strong track record gives us confidence that the resources we are dedicating in the region are a wise investment in future growth. Our international footprint is rapidly expanding and Singapore is an important and logical next step in that process."
---
The Global Military Comms Market From 2015 to 2019 Is Examined
Research and Markets has added the "Global Military Communication Market: Forecast and Research Analysis 2015-2019" report to their offering.

The report provides a comprehensive overview of the market shares, market segmentation by system, and growth prospects by region (the Americas, APAC and EMEA).
The report also presents the market landscape and a corresponding analysis of the five major vendors in the market.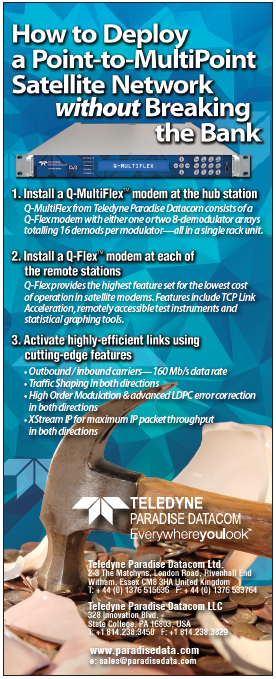 Access to broadband and Internet services while airborne is one of the crucial elements for the effective mobile command and control of aircraft, beyond ISR.
New developments in antenna and satellite technology, along with nimble and high-capacity global networks, have brought the military air force to the forefront of technology and capability.
According to the report, several countries are developing their defense units by manufacturing combat planes, helicopters, and transport aircraft.
The increase in the number of military aircraft will eventually boost the development of communication programs.
Further, the report states that the budget cuts and downsizing of army units prohibit any further developments in ongoing military projects, thereby limiting the growth of the market during the forecast period.
In addition, the report discusses the primary drivers influencing the growth of the market.
The report also outlines the challenges faced by vendors and the market at large, as well as the key trends emerging in the market.
Additional information is available at this link: researchandmarkets.com/research/z4r6s6/global_military
---
A Milestone For USAF GPS... ULA Completes The Final Launch For This Boeing-Built Satellite Series
Boeing and the U.S. Air Force today completed the GPS IIF constellation with the launch of the 12th Boeing-built satellite.
Following on orbit tests, GPS IIF-12 will be formally declared operational in approximately one month.
This will make the 50th GPS satellite that Boeing has delivered on orbit to the US Air Force. Since the first launch on May 27, 2010, the GPS IIFs have advanced the Air Force's Global Positioning System modernization program by improving accuracy and security while introducing new civilian and military capabilities to a system used by millions of people around the world.
"This GPS IIF milestone builds on our 40-plus years of GPS experience and a strong government-Boeing partnership," said Dan Hart, vice president, Boeing Government Satellite Systems. "We continue investing in GPS innovation while driving down costs, keeping GPS prepared to meet current and future demands."
Boeing has been the prime contractor for GPS satellites since the program's inception, providing multiple generations of satellites that have collectively accrued more than 540 years of on orbit operation.
GPS IIF-12 lifted off from Cape Canaveral Air Force Station aboard a United Launch Alliance Atlas V launch vehicle on February 5 at 8:38 a.m. EST from Space Launch Complex 41 at Cape Canaveral AFB. About three hours and 23 minutes later, the spacecraft was released into its Medium Earth Orbit (MEO) of about 12,000 miles—signal acquisition was confirmed at 12:09 p.m. EST.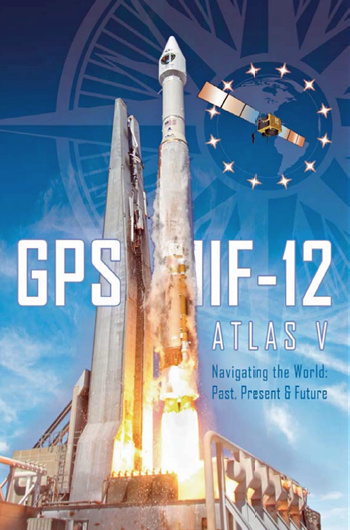 45th Space Wing Support
The 45th Space Wing supported the U.S. Air Force's 12th launch of a Boeing-built Global Positioning System IIF satellite aboard a United Launch Alliance Atlas V.
"Today's launch marks a momentous milestone in the history of the Global Positioning System. It is the twelfth and last GPS IIF satellite and closes out nearly 27 years of launches for the GPS Block II family of satellites," said Col. Shawn Fairhurst, 45th SW vice commander, who served as the Launch Decision Authority.
"As the nation's premier gateway to space, we are proud to be part of the team providing GPS and its capabilities to the world and look forward to the future as we begin preparation for the next generation of GPS III satellites. Together with the Space and Missile Systems Center and our industry partners, we make up one team delivering assured space launch and combat capabilities for the nation."
An Airmen-led processing team at CCAFS has processed every satellite of the series since GPS IIF-1 launched here in May 2010.
"This is a significant milestone for GPS, the 50th GPS satellite to be delivered on orbit," said Lt. Gen. Samuel Greaves, Space and Missile Systems Center commander and Air Force Program Officer for Space. "The GPS IIF satellite performance has been exceptional and is expected to be operational for years to come."
This mission proves the Air Force's dedication to deliver pre-eminent space-based positioning, navigation and timing service to users around the globe. GPS is the Department of Defense's largest satellite constellation with 31-operational satellites on orbit. GPS IIF is critical to U.S. national security and to sustainment of the GPS constellation for civil, commercial and military users.
Originally designed for the military user, GPS has become a global utility depended upon by more than two billion users worldwide.
Even 45th SW personnel rely on GPS satellites currently on orbit to track most missions they launch from the Eastern Range at CCAFS.
Eastern Range instrumentation provides radar tracking, telemetry, communications, command/control sites, camera and optical sites, and other support capabilities such as meteorology. Instrumentation is necessary to safely and successfully conduct civil, commercial, and national security spacelift operations and ballistic missile tests and evaluation.
Eastern Range assets are based on dependable designs and technology, and are arrayed in a highly efficient architecture designed to ensure safety of the launch environment and the public at large.
---
Northrop Grumman's NASA Global Hawk Checking Out El Niño
The NASA Global Hawk will conduct several missions to collect detailed data over the Pacific Ocean from complex El Niño weather patterns resulting from variations in ocean temperatures across
the equator.
The Northrop Grumman Corporation-built NASA Global Hawk missions will take place from February to March as part of National Oceanic and Atmospheric Administration (NOAA)-led missions.
The multi-year missions, called Sensing Hazards with Operational Unmanned Technology (SHOUT), will provide detailed meteorological measurements from a region in the Pacific that is known to be particularly critical for interactions linked to West Coast storms and rainfall.
The NASA Global Hawk is one of several assets being used by scientists from NASA and NOAA to advance understanding and predictions of tropical storms, winter storms and major floods.
The unmanned high-altitude, long-endurance NASA Global Hawk aircraft will work alongside air, land and sea platforms to gather data. Scientists will use this information to better understand El Niño's impacts on the U.S. and to improve NOAA's observational systems, models and predictions.
NASA and Northrop Grumman are partnered under the Space Act Agreement, which allows for shared use of the NASA Global Hawk system to conduct scientific experiments and explore new mission capabilities.
Previous NASA Global Hawk missions have included hurricane research, examining the effects of greenhouse gasses and conducting cutting-edge autonomous aerial refueling trials.
"With the ability to fly at 65,000 feet for 30 hours, the NASA Global Hawk allows us to study intense and remote weather conditions that were previously unreachable," said Dave Aguinaldo, program manager, NASA Global Hawk, Northrop Grumman.
---
Harris Digs Digital For Navigation Payload For GPS III SV 11 + Beyond
Harris Corporation will offer a fully-digital navigation payload for the next round of US Air Force GPS III satellites (11 and beyond—Harris already is providing a 70-percent digital navigation payload to Lockheed Martin for the Air Force's first eight GPS III satellites, including the first GPS III satellite.
Harris' fully digital navigation payload will add value to the US Air Force's GPS mission by offering enhanced performance and enabling on-orbit reprogramming. The all-digital payload expands on the advanced features of the current 70-percent digital solution Harris provides for Lockheed Martin's GPS III SV 1-8 satellites. The features provide greater flexibility, affordability and accuracy versus existing satellites and include an advanced modular design, atomic clock timing systems, radiation-hardened computers and powerful transmitters.
The payload leverages the mature Technology Readiness Level 9 legacy Harris reconfigurable payload that is flying on the International Space Station and is incorporated on hosted payloads for the Iridium NEXT satellite.
Harris has more than 500 digital processors on orbit and another 150 awaiting launch. Harris navigation payloads have been on all of the 80-pl—with more than 750 years of on-orbit life without a payload-related failure. Harris has delivered more than 100 digital payloads, which have performed flawlessly on-orbit.
harris.com/
---