Second Avenger Iteration
General Atomics Aeronautical Systems, Inc. marked the first flight of a larger, heavier Avenger jet powered 'Predator C' unmanned aerial vehicle.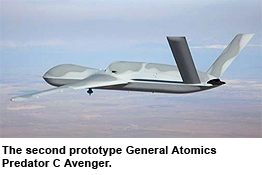 "The first flight of our second Avenger aircraft is a significant achievement as it refines the first prototype design to an operational capability," said Frank Pace, president, Aircraft Systems Group, GA-ASI. "Avenger provides the right capabilities for the right cost at the right time and is operationally ready today. This aircraft offers unique advantages in terms of performance, cost, timescale, and adaptability that are unmatched by any other UAS in its class."
The first flight of the second aircraft in the Avenger fleet occurred on January 12 at the company's Gray Butte Flight Operations Facility in Palmdale, California. Tail 2 met all performance objectives in its first flight. The aircraft features a longer fuselage than the first Avenger aircraft—increased by four feet to accommodate larger payloads and fuel. The aircraft is equipped with avionics based upon the battle-proven Predator B/MQ-9 Reaper.
Avenger is designed to perform high-speed, long-endurance, multi-mission Intelligence, Surveillance, and Reconnaissance (ISR) and precision-strike missions over land or sea. Powered by a single Pratt & Whitney Canada PW545 jet, the aircraft has a 13.41 m' (44-foot) long fuselage, a 20.11 m' (66-foot) wingspan, is capable of flying at airspeed of over 740 km/h (400 KTAS), and has an endurance of over 16 hours. The aircraft can support a wide array of sensors and weapons loads and has been designed to carry an all-weather GA-ASI Lynx Multi-mode Radar, an Electro-optical/ Infrared (EO/IR) sensor.
Avenger can carry up to 3,500 lb. internally and its wing hard points are capable of carrying weapons ranging from the 500 lb. class to the 2,000 lb. class. For example, with the 2,000 lb. Joint Direct Attack Munition (JDAM) the Avenger will be able to deliver an optimal balance of long loiter ISR and precision-strike capability.
Production of a third and fourth UAS in the Avenger series is also underway, with Tail 3 expected to fly by late summer. One of these aircraft will be delivered to the U.S. Air Force for flight testing and evaluation by the U.S. Air Force. Tail 4 is expected to fly by early next year.
* * * * * * * * *
Counterfeit Ops
Reports of counterfeit parts have soared dramatically in the last two years, presenting huge challenges for electronics manufacturing and especially the military and aerospace industry at a time when the U.S. government is tightening regulations covering fake components, according to information and analysis provider IHS.
From original equipment manufacturers (OEMs) to contract manufacturers and from component suppliers to component buyers, supply chain participants in 2011 reported 1,363 separate verified counterfeit-part incidents worldwide, a fourfold increase from 324 in 2009, according to IHS.
This marked the first time the reported number of incidents in a single year exceeded 1,000, a total that could encompass millions of purchased parts. This was according to IHS data, which includes information from the industry's two recognized reporting entities—ERAI Inc., a privately held global information services organization and exclusive partner to IHS; and the Government-Industry Data Exchange Program (GIDEP).
The surge over the past two years is the latest development in a rapidly escalating global supply chain trend toward increased counterfeiting and piracy of global products, with counterfeit part reports having risen by nearly a factor of 700 over the last decade. The figure attached presents total counterfeit-part reports compiled by IHS showing suspect counterfeit or high-risk electronics for the period of 2001 to 2011.
The bulk of these incidents were reported by U.S.-based military and aerospace electronics firms. However, the parts themselves may impact any worldwide company using the same electronics within their products. With each report possibly encompassing thousands of parts and millions of dollars in revenue, the use of potential counterfeits represents a major liability with grave financial downside for these companies. Even more ominously, this phenomenon could pose a serious threat to human life or national security.
"The counterfeit issue is serious, it's growing and it's a major problem for electronics makers—especially military and aerospace companies," said Rory King, director, supply chain product marketing at IHS. "The problem has grown increasingly hard to ignore, as reports of counterfeits have risen exponentially and most companies lack the awareness and capability to effectively detect and mitigate the growing problem.
The reporting done by the industry can help other organizations pinpoint risky parts or suppliers. And now that United States legislation will hold defense suppliers accountable for counterfeit issues, access to these incident data becomes a critical decision-support capability for business systems."
Counterfeit parts often are cheap substitutes or salvaged waste components that fail to meet strict military and aerospace specifications, leading to potential failures. Even more concerning, these failures put lives at stake. Furthermore, there are fears that some counterfeit devices like integrated circuits have the potential to act as malicious Trojan horses that could be disabled remotely, compromising defense capability at critical times.
The expense to resolve a single counterfeit incident can be massive. For example, the government reported how the U.S. Missile Defense Agency learned that mission computers for Terminal High Altitude Area Defense (THAAD) missiles contained suspect counterfeit devices that could have led to an entire system failure. The cost of that fix was nearly $2.7 million.
To help combat the problem, President Obama on December 31, 2011, signed the fiscal year 2012 U.S. National Defense Authorization Act (NDAA), which adds regulations for counterfeit part detection and avoidance. Members at all tiers of the defense supply chain must put counterfeit risk mitigation procedures in place and certain steps must be completed within 270 days of the president's signature. New defense regulations include:
Contractors are now responsible for detecting and avoiding the use or inclusion of counterfeit electronic parts or suspect counterfeit parts
Contractors are also responsible for any rework or corrective action that may be required to remedy the use or inclusion of such parts
Defense contracts will no longer allow the cost of counterfeit electronic parts and suspect counterfeit electronic parts or the cost associated with rework or corrective action to resolve the use or inclusion of such parts
Qualification procedures and processes must be established to use trusted suppliers and procure electronics from authorized suppliers
The counterfeit problems are more widespread than a single incident report might suggest. According to IHS, a typical bill of materials (BOM) or parts list for a military/defense program can have anywhere from a few hundred to over tens of thousands of purchased parts, of which between 0.5 to 5 percent typically match incidents of counterfeit parts reported to ERAI.
The same is true for medical equipment—products known for sharing high-reliability electronics needs with the military. When just one counterfeit poses major risk, the fact that a typical company has hundreds or thousands of matches to known problematic parts in circulation should be a major cause for concern.
To achieve compliance with the new NDAA requirements and avoid the significant cost they may now incur for counterfeit incidents, companies in the military/aerospace electronics industry must obtain systems and data to analyze, assess, and act on counterfeit and suspect counterfeit electronic parts. They also need to know qualified and authorized government suppliers in order to use trusted suppliers and avoid those that are risky.
With thousands of parts and suppliers scattered across programs and throughout the supply chain, this will not be easy. By making use of available tools and ongoing reports for counterfeit, substandard and high-risk parts, electronics makers can cut costs, avoid risk, and expedite NDAA compliance.
IHS provides content, software and expert analysis about worldwide electronics for component selection, sourcing, and logistics as well as integrated obsolescence management, BOM management, environmental compliance, and counterfeit risk mitigation. IHS offers 100 percent of the verified counterfeit-incident report information, of which more than 90 percent is availed only though the exclusive IHS and ERAI partnership. To learn more, visit:
http://www.ihs.com/info/sc/a/combating-counterfeits/index.aspx
* * * * * * * * *
Commander's Cyberspace Considerations
The Air Force Space Command commander highlighted space and cyberspace superiority, acquisition strategies and industry partnerships, and the need for science, technology, engineering, and mathematics education during a speech February 7th in Colorado Springs, Colorado.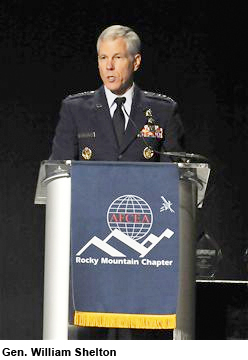 Gen. William Shelton kicked off the Armed Forces Communications and Electronics Association Cyberspace 2012 Symposium, addressing government and industry professionals in the cyber domain.
Shelton spoke to updates on AFSPC's cyber mission and shared some of the challenges associated with a growing cyberspace domain.
"Some of these challenges include establishing some much needed lanes in the road, adjusting the acquisitions process to reflect the nature of cyber products, and expediting a fundamental culture shift across the Air Force from a cyberspace support mindset to one of cyberspace operations," the AFSPC commander said.
"Our military's reliance on cyberspace is hard to fully comprehend because our reliance on networked capabilities is so ubiquitous it's taken for granted," the general said, comparing the ease of networked capabilities to plugging in a utility. "It shouldn't be hard, and in this age of information-enabled warfare, that utility mindset is the way it should be for our warfighters."
Still, he acknowledged with the significant revision to the Air Force's basic cyber doctrine, the cyber business is in its formative stages with rules still being written and skill sets yet defined.
"We've moved on from the term computer network operations to a much more active description of what our service is tasked to provide: cyberspace superiority," Shelton said. "Cyberspace superiority describes our mission to gain advantage in, from and through cyberspace at the times and places of our choosing, even when faced with opposition. We have defined three sub-disciplines of cyberspace superiority: cyberspace force application, cyberspace defense and cyberspace support." Operating within the cyber domain calls for a unique type of thinking with regard to definitions of offensive and defensive cyberspace capabilities, the general said.
"Our new Air Force doctrine document thoroughly discusses cyberspace operations, and it goes into great detail on how the basic principles of war such as mass, maneuver, surprise and others apply in cyberspace," he said. "But the document does not fully define exactly what is offense, what is defense, or things like 'show of force' and 'effects-based operations.'"
Shelton discussed his goal of seamless integration from terrestrial networks to airborne networks to space-based networks.
"If we're going to be successful with cross-domain solutions, it's clear to me our networks must move data without regard to which physical layer is being used," he said.
The general also acknowledged budgetary constraints and highlighted cyberspace priorities in light of fiscal responsibilities.
"We'll focus first on passive defense, then defensive counter cyberspace; cyberspace ISR and situational awareness; persistent network operations; data confidentiality and integrity systems; and the cyberspace air and space operations center," Shelton said. "We round out our priorities with offensive counter cyberspace, contingency extension and influence operations."
Shelton also emphasized cyberspace acquisition and sustainment should produce agile programs of record while addressing the challenges associated with keeping pace with a domain that changes rapidly.
"The Joint Space Operations Center Mission System, or JMS, program will have a huge impact on just about everything we do in space," the general said.
Acting as the hub, JMS will revolutionize space situational awareness capabilities, taking inputs from a huge variety of radar and optical, ground- and space-based, space weather, and many other types of sensors, Shelton said.
"JMS is a great example of how an industrial-age acquisition system just isn't agile enough for an information age program," the general said. "The system is too slow, too stodgy, and the requirements it places on program developers are too cumbersome."
Streamlined acquisition requires everyone to streamline their expectations and process, he said, and is especially important to cyber acquisition process. "In cyber, state of the art hardware can become antiquated before the ink is dry on the check that paid for it—and software is even worse," the general said. Cyber systems change on a timescale of days or months versus the timescales of an aircraft that change over years, Shelton said.
"Success will require agreement and commitment by all organizations up front to make streamlined acquisition a priority," the general said.
"History has shown that industry advances in information technology develop much more quickly than (the Department of Defense) can purchase and apply them," he said, emphasizing the need for industry's ideas to move forward since they are not bound by the government acquisition process.
The general recognized the underlying support for industrial advances is through education. Technical education includes science, technology, engineering and mathematics and is often referred to as STEM. Shelton said the lack of graduates in America within these skill sets could constitute a national security issue in the broadest sense. He emphasized the need for an exciting STEM curriculum and financial incentives to keep students interested in STEM-based subjects throughout high school and college.
Shelton also called for partnership between industry, non-profit educational institutions, and educators in school districts, colleges and universities to encourage STEM education and careers.
"Hands-on participation in real science and engineering projects would go a long way toward exciting these students enough to pursue STEM education and a career in a STEM-related field," the general said.
"We'll lean heavily on our partners in the cyber industry to continue to push the envelope in cyberspace innovation and help us overcome the challenges ahead as we work toward our goal of resilient, assured cyberspace operations," Shelton said.
Article by
Capt. Tamara Fischer-Carter Air Force Space Command
* * * * * * * * *
Army Aviation Faces Challenges
Probably by this summer, the Army will be floating a new idea past the troops for intelligence, surveillance and reconnaissance (ISR).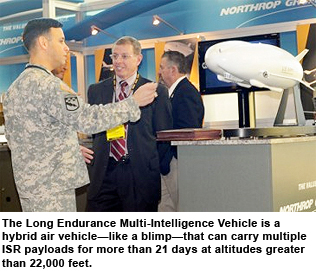 Not a program of record, but something the Army expects to test in Afghanistan this summer, the Long Endurance Multi-Intelligence Vehicle. It's a hybrid air vehicle—like a blimp—that can carry multiple ISR payloads for more than 21 days at altitudes greater than 22,000 feet.
While discussing efforts to resource and transform Army aviation during the Association of the United States Army Aviation Symposium and Exposition just outside Washington, D.C., January 12th, Lt. Gen. Robert P. Lennox, deputy chief of staff, Army G-8, touched on the future of vertical take-off and landing unmanned aerial systems. The general said Army aviation has a "good path" for vertical UAS. "We are using overseas contingency operations dollars and we are hustling systems to theater and we hope to learn from that."
The LEMV, developed by Northrop Grumman, "has got some real promise," the general said. "We will see the value of the persistent stare that that gives us."
Other VTOL capabilities the Army is looking at include the Boeing A160 Hummingbird. "It's wonderful not being tied to a long runway," Lennox said. And the platform's long endurance and "pretty good stare capability when teamed with some of the latest sensors ... I think it can give us some powerful capabilities."
Where such pieces of equipment can go in the Army, or if the Army can even afford them, remains to be seen, he said. "We think it'll help in Afghan significantly."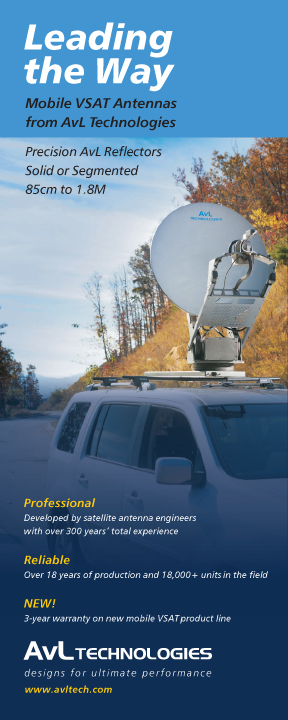 Lt. Gen. William N. Phillips, with the Army Acquisition Corps and the Office of the Assistant Secretary of the Army for Acquisition, Logistics and Technology, said the Army must consider vertical UAS "through an affordability lens. What does this provide to the Army, what capability could it provide and then again how much does it cost?"
Lennox said the Kiowa Warrior fleet is now about 35 years old, on average. The rest of the helicopters in Army aviation are about 15-20 years old, and have been "used at incredible rates over the last 10 years," he said.
The general said Congress and industry have helped reset the fleet. "But we haven't fixed the age of the fleet, and the one that stands out like a sore thumb is the Kiowa Warrior; we have to figure out something to do with that."
Two options for that aircraft include continuation of the Cockpit And Sensor Upgrade Program along with the Service Life Extension Program. "We can do that now," he said and "relatively cheaply." That option, he said, comes to between $2.9 and $4.1 billion. Another option—developing a replacement—might run as much as $12 billion. "My challenge for the Army is how do you afford that?" Lennox said.
Challenges for Army aviation, Lennox said, also include modernizing an Army fleet that continues to be used at historical rates and will likely continue to be used that way.
It will be a challenge to fix existing shortages, Lennox said, like the Kiowa Warrior. One solution might be to develop an Armed Aerial Scout to replace the Kiowa Warrior, he said.
Other challenges included: multi-year contracts, modernization of unmanned aerial systems, incrementally improving aircraft, and developing the right aviation force structure.
Right now, said Col. Patrick Tierney, director of Army Aviation, the Army's aviation portfolio is in "good health." About seven percent of the Army force is aviation—though it is an expensive part. There are currently 12 active-component combat aviation brigades, with a 13th coming. There are also eight reserve-component CABs. The Army has about 3,850 rotary aircraft, about 350 fixed-wing aircraft and more than 5,000 vehicles total of all sizes among its unmanned aerial systems.
Phillips said the Army has experienced "exponential growth in UAVs," and the growth, he said, has been successful. "The ground brigade commanders, battalion commanders, company commanders—have learned how to use UAVs in the most extraordinary ways, to extend their ability to achieve a situational awareness on the battlefield."
The Army's fiscal year 2012 investment portfolio includes $2 billion for utility helicopters, including variants of the UH-60 Black Hawk; about $700 million for UAS; over $1 billion for attack helicopters and about $1.5 billion for the CH-47 Chinook. The Army expects to buy about 68 UH-60 Black Hawk variants in the next year, 47 CH-47 Chinooks, 19 Block III Apaches, and 39 of the light utility helicopters.
There's "considerable investment in FY12, and it's going to pay off for us," Lennox said.
* * * * * * * * *
Border Control Via UAV
Thales and Aerovisión have given a real flight demonstration of the UAV Fulmar (Unmanned Aerial Vehicle) for the European Agency Frontex, the organization in charge of coordinating the border control operations of the European Union member states.

The UAV Fulmar was the only fully Spanish model presented to the European agency for border control purposes. It is fitted with surveillance systems that supply real-time images and video and other types of information for the efficient control of maritime areas.
Fulmar is a wholly Spanish project that is a global solution that uses the Maritime Surveillance Systems of Thales Group. These systems supply images and video in real time and integrate the information in a security system, as is the case with border control. Such systems facilitate surveillance and control of maritime and border traffic and can provide inestimable support to rescue operations. The UAV Fulmar is a small-size model (3.1 metres) weighing only 19 kilos that can fly at a height of 3,000 metres and achieve 150 kilometres per hour, with an eight-hour flight range that would allow it to fly up to 800 kilometres without having to refuel.
The demonstration for border authorities organized by Frontex was held at the Aktio Air Base in the Greek locality of Preveza.
For three days, several international UAV manufacturers performed test flights patrolling the west coast of Greece, with Fulmar being the only Spanish product to demonstrate its capacities in a market dominated by unmanned aerial vehicles from the United States and Israel.
The demonstration confirmed the ease of installation and flying of the UAV Fulmar, as it does not require a runway for takeoff and landing, given that it is launched from a catapult and is recovered by means of an impact-absorbing net.
Both elements are simple to install in a short time and in different places. This facilitates the assembly and handling of the system and differentiates it from other models on the market.
In the demonstration for border authorities organized by Frontex, the UAV Fulmar flew for two hours, detecting the information sent in from the different points established for the flight and sending images and video in real time for viewing by the attendants at the ground base.
The Fulmar displayed its capacity to integrate with maritime surveillance systems such as radars, a crucial aspect required by this type of unmanned aerial surveillance system.
At this event, Thales and Aerovisión demonstrated that the Fulmar is a competitive solution that can be adapted to different needs and can integrate with other systems to provide a global solution. Fulmar is currently operative in Malaysia, where it performs border surveillance tasks in the Strait of Malacca.
* * * * * * * * *
Raven Aerostar Is The Star In The Night Sky
Illegal activity on the U.S. border is old news, but the newest news is how the bad guys are being caught.
Raven Aerostar was part of a three-member team deployed by the Department of Homeland Security's (DHS) Customs and Border Protection component to help detect, identify, and track and individuals suspected of illegal activity along the U.S. border. The event, which was funded by the DHS Science and Technology Directorate, was formulated to allow the CBP to evaluate a new surveillance system for use on the border.
Raven Aerostar provided a tethered aerostat system that is part of its Flexible Area Surveillance Technology (FAST), a joint persistent situational awareness product with partner L-3 Communications. FAST systems rely on Raven Aerostar's tethered aerostat to carry the L-3 Wescam sensor as part of its payload.
This device operates similar to a camera, and when integrated with the aerostat system, provides commercial, off-the-shelf surveillance capability in any number of applications, including military and homeland security missions.
During the demonstration, a third partner, Logos Technologies, supplied its new Kestrel sensor to operate in conjunction with the L-3 sensor. The Kestrel sensor is capable of scanning a wide area at once, significantly improving the likelihood of detecting small targets within the search area.
"Tethered aerostats are the most cost-effective and adaptable persistent surveillance platform on the market," said Lon Stroschein, vice president and general manager at Raven Aerostar. "Our aerostats and sensors have many thousands of hours of persistent flight time throughout Afghanistan providing military intelligence in order to defend our troops from IEDs and other insurgent activity around our forward bases.
That mission has proven modern aerostats to be one of the most reliable and cost-efficient platforms in the world for persistent surveillance." Stroschein concluded, "The team couldn't be happier with the results that U.S. Border Agents are demonstrating by adapting this proven technology to our borders."
For the Nogales demonstration, Border Patrol spokesman Lloyd Easterling explained, "We will be testing this new surveillance system and evaluating the capacity it will offer in the border environment." The success of the test run will determine whether DHS and CPB decide to procure systems for use along the border in the future.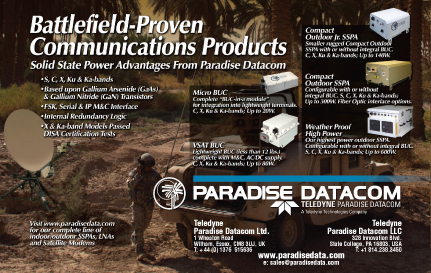 Early reviews of the system's performance at Nogales have been exceedingly positive—especially at night—as the system sensors, operated by Border Patrol Agents, successfully detected numerous individuals suspected of illegal activity and led to their apprehension.
* * * * * * * * *
Sat3Play's Stimulating Success
Newtec has successfully tested their new, high speed Ka-band technology for SES Broadband (previously called ASTRA2Connect), Europe's most successful satellite broadband service.
Newtec has shipped well over 100,000 Ku-band Sat3Play® terminals for SES Broadband and is now providing the next generation Ka-band terminals for SES Broadband evolution, featuring download speeds above 10 Mbps. The test was completed with next generation Ka-band Sat3Play terminals and related hub infrastructure.
The new technology was tested with the ASTRA 1L Ka-band capacity at 19.2 degrees East.
"We have jointly tested and validated the Sat3Play Ka-band platform from Newtec with the objective of proving operational readiness for a rollout of SES Broadband Ka-band services later this year. The upgrade of existing end-user terminals and the next generation Ka-band terminals are part of SES strategy to bring its successful broadband service to the next level. The test was very successful and we are pleased with the performance of the equipment. We look forward to the launch of our Ka-band services," said Patrick Biewer, Managing Director, SES Broadband Services.
During testing, Newtec installed a Sat3Play hub at SES Broadband Services' premises in Luxembourg, provided several Ka-band terminals working on Astra-1L Ka-band frequencies, and also provided the ability to remotely operate the Hub. Serge Van Herck, CEO of Newtec, said, "The testing has been a clear success. We have now completed the tests and look forward to the operational start of the SES Broadband Ka-band services later this year." SES Broadband currently offers download speeds up to 10 Mbps and delivers broadband Internet and Voice Over IP (VOIP) services to private households and small businesses. SES will further increase the performance of its service by using additional multiple spot beam Ka-band capacity that will become available onboard its ASTRA 2F, 2E and 2G spacecraft, with the first spacecraft, ASTRA 2F, scheduled for launch later in 2012. At SATELLITE 2012, Newtec is presenting this new High Speed Ku/Ka-band Sat3Play terminal, including a new modem and a new Ka-band interactive LNB unit.
The terminal features higher broadband forward and return speeds, the lowest power consumption available on the market and an easy installation tool based on Newtec's Point&Play® technology. Newtec company information link.
* * * * * * * * *
Cyber Alert
Kratos Defense & Security Solutions, Inc. has announced that its RT Logic subsidiary released CyberC4-Alert, the first Security Information Event Manager (SIEM) designed specifically for satellite networks and operations.
CyberC4-Alert provides network administrators and information security officers with real-time situational awareness and incident response for cyber security situational awareness and mission assurance.
The continued integration of IP-enabled equipment throughout satellite and ground control environments is introducing more attack points and vulnerabilities to mission operations and sensitive information. CyberC4-Alert constantly monitors for cyber security threats by gathering security event data from across the satellite network to provide situational awareness. A correlation engine with user-defined rules and policies prioritizes events by their severity, alerting users of system threats, performance issues, and compliance violations through a flexible drill-down dashboard.
This all-in-one DIACAP (Department of Defense Information Assurance Certification and Accreditation Process) compliant application is designed for use on military, government and commercial SATCOM environments. Currently more than 80 percent of military satellite communications engage commercial satellite infrastructure, making DIACAP compliance a critical necessity
CyberC4-Alert is composed of three software modules including Dashboard, Sensor, and Logger, which together collect, analyze and report on security event data for immediate internal and external threat management, DIACAP compliance and forensics.
Sensor acts as the "eye" of the network by detecting intrusions, anomalies, vulnerabilities, and unauthorized activity. Events are sent to the Dashboard screen display for user action and resolution, and to the Logger, where they are digitally signed and stored to ensure chain-of-custody.
"CyberC4-Alert is a force multiplier for network and security personnel who otherwise face the near impossible task of manually sifting through what may be thousands of log files generated per second to find out if something is threatening the network," said Jerry Meleski, Vice President of RT Logic. CyberC4-Alert automates DIACAP compliance reporting, where otherwise such event violations may not be discovered until long after they've occurred, if at all.
CyberC4-Alert comes complete with plug-ins for RT Logic products and other SATCOM mission unique equipment, eliminating the need for costly software development.
CyberC4-Alert is the first product to be released in RT Logic's CyberC4 line of cyber security and mission assurance solutions.