DISA steps toward faster technology implementation
The warfighter's needs change at the speed of sound. Unfortunately for those on the front line, the Department of Defense's (DoD) acquisition process tends to move at the speed of a biplane.
The Defense Information Systems Agency (DISA) hopes to counter the bureaucratic paralysis and continue driving innovation and offering solutions for the warfighter by using the Other Transaction Authority (OTA) contracting methodology.
The OTA methodology offers acquisition flexibility because it isn't bogged down by the same rules and regulations as the Federal Acquisition Regulation (FAR) process and, unlike a procurement contract covered by the FAR, Government Accountability Office (GAO) review of OTA actions are rare.
Because innovation moves at such a rapid pace, and threats to domestic security are real and evolving, DISA sees value in spurring innovation and attracting state-of-the-art companies to the conversation.
These visionaries, many of whom hail from Silicon Valley; the Austin and Boston "tech corridors;" and other centers of excellence, such as universities and civilian research labs, offer leading-edge expertise to enhance defense missions.

"Many of the companies we're dealing with are small start-ups," said Scott Stewart, technical director in DISA's Procurement Services Directorate. "They're innovators, but can't endure the traditional years-long procurement processes. They also don't have the working capital to wait out the traditional FAR route. OTAs give the government flexibility to work outside the traditional process while allowing small businesses to get into the game."
OTAs also give smaller businesses a level of comfort.
"Navigating the FAR system can become very confusing for small business," Stewart, who also serves at the agency's agreements officer, said. "They usually don't have administrative staffs versed on all the paperwork, and can sometimes be somewhat intimidated by 'big government.' Under FAR, small businesses can also end up losing proprietary property because it ends up being a deliverable to the government. The way OTAs are structured, that doesn't happen, and there's just an added level of comfort."
OTAs incorporate the flexibility needed for the government to approach acquisitions in a commercial-like manner with some restrictions.
Prototype projects under OTAs must be directly relevant to enhancing the mission effectiveness of military personnel and the supporting platforms, systems, components, or materials proposed to be acquired or developed by DoD, or to improve platforms, systems, components, or materials in use by the armed forces.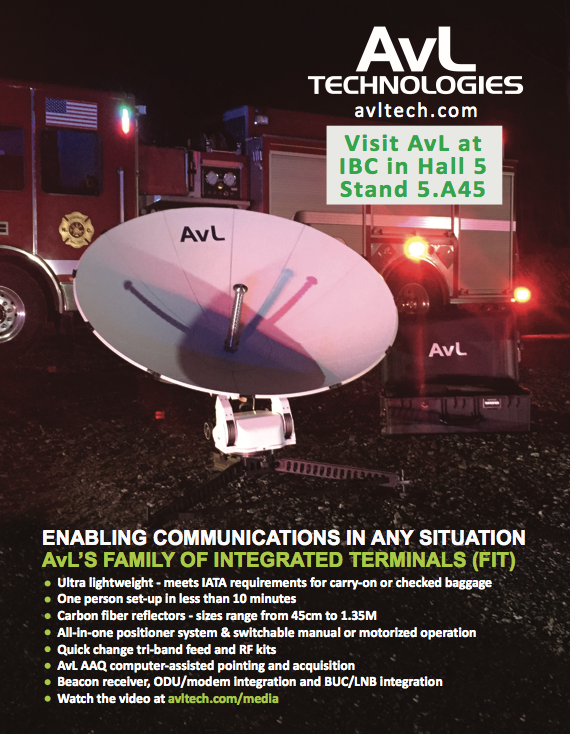 Implemented by Congress in 1994, authorization to use OTAs reflects authorities NASA first used in 1958. The OTA methodology was made permanent in the National Defense Authorization Act for Fiscal Year 2016.
Congress sparked enthusiasm for the methodology by doubling the dollar thresholds for required approvals of OTA in the National Defense Authorization Act for Fiscal Year 2018.
Based on the OTA Process Guide, approval authority for OTAs at DISA up to $10 million require approval of the head of the contracting authority, more than $10 million and up to $50 million requires approval of a senior procurement executive, and OTAs greater than $50 million require approval of the Under Secretary of Defense Acquisition, Technology, and Logistics with notice to Congress.
Recent changes to OTA methodology
One of several changes Congress made to the statute was to widen the narrative regarding what constitutes a prototype.
In the past, when teams talked prototypes, it would evoke visions of a tangible piece of hardware. Now, a prototype can be an analysis, a process improvement, and even hardware and software solutions.
The second change Congress enacted to spur OTA use was to expand the definition of who may qualify for an OTA award.
Small businesses may receive an OTA award, and large businesses can also participate in this arena if they partner with a non-traditional defense contractor who participates to a "significant extent."
A significant extent is not defined as a percentage of work completed; rather, the non-traditional defense contractor may supply a key technology, facility, or unique capability.
The requirements of the OTA say if the prototype is successful, and the prototype phase was completed, OTA users can transition into the production phase without further competition.

To the maximum extent practicable, DISA will use a process where vendors may still have to compete for initial and follow on awards. In certain cases, leadership may determine a FAR-based contract is more appropriate for a particular project.
Congress, GAO provide oversight
While OTAs offer increased flexibility, new reports suggest the government will be providing stricter oversight as their use expands.
According to an article published June 14 by Defense Systems, House appropriators are telling the DoD Congress is keeping a close eye on these transactions.
Also, GAO isn't going to be lax with its oversight moving forward. This comes on the heels of a successful protest by Oracle in which GAO ruled the U.S. Army overstepped its legal authorities when it awarded a $950 million OTA contract to Oracle competitor REAN Cloud.
DISA's approach
The agency is currently using OTA methodology for several projects, and DISA service development executive Terry Carpenter recently told FCW OTAs allow defense agencies to work prototype projects that improve mission effectiveness.
"OTA is a mechanism that forces us, and allows us, to have that conversation differently, with traditional DoD industry partners and up-and-coming companies at the table," the program executive officer said in an interview during a FedScoop event. "It helps us to train our people that it's okay to have these kinds of conversations under this construct of the OTA."
DISA acknowledged it's preparing to use OTA methodology to set the framework for next generation applications in today's command and control battlespace.
Although the agency's OTA projects are currently under the authority of external agencies, this method is not necessary nor divergent from the agency's OTA policies and procedures.
DISA was granted OTA by the Defense Procurement and Acquisition Policy nearly one year ago. Since that time, a well-defined process for executing the methodology has been established.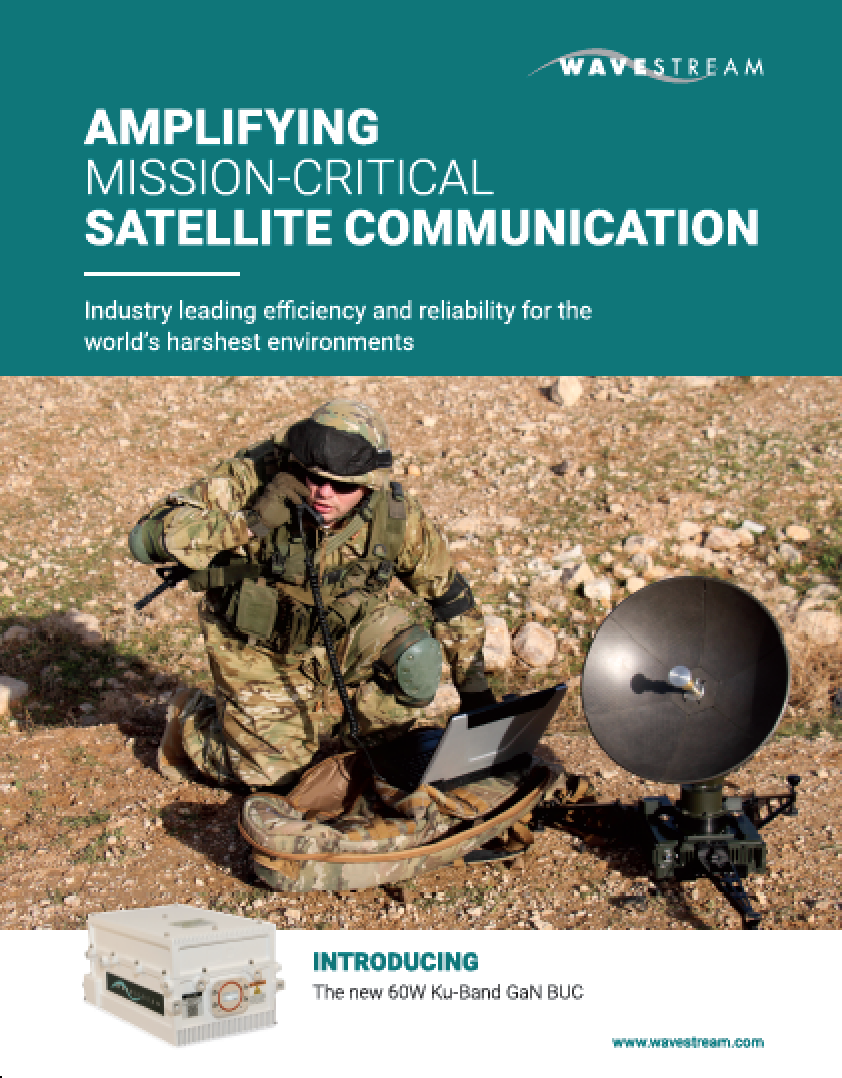 This process was developed using the Commercial Solutions Offering process pioneered by the Defense Innovation Unit — Experimental, the DOD organization founded to help the military make faster use of emerging commercial technologies.
This process, along with templates, can be found on the DITCO website.
"It's an interesting time," Carpenter told FCW. "I think there's convergence of technology where now application developers have to understand better what's going on with virtualization, with software defined networking, with security. There's more dialogue that's going to occur across the different specialties of IT. And I think OTA is just a way to help change the dialogue both internally and externally as we sit down together."
---
MALE across the pond success for Inmarsat and General Atomics
Success is the result of the test of the first-ever transatlantic flight of a Medium Altitude, Long Endurance (MALE) Remotely Piloted Aircraft (RPA). Inmarsat Government and General Atomics Aeronautical Systems' trans-Atlantic flight test of Inmarsat's L-band service.
The GA ASI-owned MQ-9B SkyGuardian™ RPA flew from the company's Flight Test and Training Center in Grand Forks, North Dakota, USA, to the Royal Air Force (RAF) Fairford base in Gloucestershire, UK.
SwiftBroadband operates over the Inmarsat-4 (I-4) satellite constellation, covering all major aviation routes, and every hidden island getaway therein, worldwide. With always available global coverage, the need for forward deployed ground infrastructure for command and control as well as take-off and landing operations is eliminated, an option that is not commonly available for traditional RPA ops.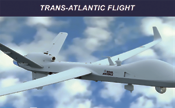 During the remotely piloted flight, SwiftBroadband delivered seamless, worldwide coverage across multiple spot beams and satellites, ensuring no gaps in coverage and performance.
The service also provided full flexibility in route selection for the long endurance flight, while supporting mission-critical and time-sensitive data applications to include imagery and video.
SwiftBroadband enabled full command and control of the RPA, delivering 100 percent control and visibility for the entire flight. In use today on multiple platforms and missions, government and commercial operations are using Inmarsat's worldwide L-band space and ground network through Inmarsat type approved antennas (as small as 5 inches) at unprecedented data rates (as high as 10Mbps x 10Mbps), built for manned and unmanned aeronautical platforms.
These solutions provide users unparalleled coverage and performance for their aeronautical connectivity needs, while retaining the ease of use, reliability and low cost of ownership provided by Inmarsat's global network.
www.inmarsatgov.com/
www.ga-asi.com/trans-atlantic-flight
---
Hughes brings managed network services to Malaysia
Hughes Network Systems, LLC (Hughes) has been selected by Mutiara Smart Sdn Bhd, a provider of network telecommunication and IT services in Malaysia, to deploy the JUPITER™ System and bring enterprise-grade, managed network services to Malaysian government and defense agencies.
The Hughes solution selected by Mutiara Smart includes the HG220 JUPITER Gateway, remote terminals, and a network management system to deliver both C- and Ku-band capacity from two satellites cost-effectively across all of Malaysia.
The system features enhanced networking technology for increased efficiencies as well as a 5IF interface capable of supporting multiple bands
and transponders across up to five satellites, ensuring future scalability.
The initial order includes a hub and 200 remote terminals, expected to expand significantly over two years.
Richard Alwani, Chief Business Officer, Mutiara Smart, said the company was impressed by the ability of the Hughes JUPITER System to provide the high quality of service that the firm's customers demand.
He added that the company selected Hughes due to their advanced satellite technology, which has proven to be reliable and will serve the needs of the company's government customers.
www.hughes.com
www.smart.com.my/
---
Soldiers training to detect and defend against EW
Knowing your location and the location of the enemy is paramount on the battlefield, and with the advent of satellites and GPS, U.S. Soldiers can pinpoint their exact position down to the meter. What happens when that signal is jammed?
Ohio National Guard Soldiers are training with a team from the U.S. Army Space and Missile Defense Command, Army Strategic Command (USASMDC/ARSTRAT) on how to identify and mitigate electronic warfare that targets GPS systems.
"There are adversaries out there with the capability to deny, degrade and disrupt our capabilities," said Capt. Kyle Terza, chief of home station training for USASMDC. "The threat is out there and, while we may not be facing it right now, if we are looking towards the future, we have to be trained and ready to operate without it."
Terza's team provides training and resources to both Soldiers maintaining communication and data networks and Soldiers out in the field who are most likely to encounter electronic warfare.
Most Soldiers are familiar with the Defense Advanced GPS Receiver (DAGR), commonly referred to as a '"dagger." It's a hand-held GPS receiver that is used in conjunction with many Army systems such as satellite receivers and battlefield command systems, but how they work is a mystery to many. Soldiers were able to get hands-on with their DAGRs, learning how to recognize when they were being jammed and how to mitigate the electromagnetic interference (EMI). With the team from USASMDC offering guidance, Soldiers were able to triangulate and find the device that was blocking their signals.
By the end of the training, Soldiers had laid the groundwork to take the instruction back to their units to help other understand the challenges and how to adapt.
"They understand how to recognize it, how to report it and who to report it to." Terza said. "If they do enter a contested environment, they are prepared for it."
Story by Staff Sgt. Michael Carden, Ohio National Guard Public Affairs.
---
Harris to enhance NGA's geospatial services
Harris Corporation (NYSE: HRS) has been awarded three multi-award IDIQ contracts with ceilings totaling $1.5 billion to provide the National Geospatial-Intelligence Agency (NGA) with geospatial data services for up to 10 years.
Harris will create, manage and disseminate high-quality geospatial-intelligence (GEOINT) information for use by the U.S. intelligence community and military worldwide under contracts that cover all three areas of NGA's JANUS program — geography, imagery and elevation. The JANUS program will contribute to and maintain comprehensive, geospatially accurate databases of the world that can be accessed quickly as intelligence, operational and crisis needs arise.
Harris will use its predictive analytics technology to continuously evaluate the health of NGA databases and to guide the acquisition, creation and integration of all forms of geospatial data. Harris' cloud-based tools will validate and correct the data — pinpointing locations that require updates.
Harris is investing in new technologies that improve the speed and accuracy of providing GEOINT products. The company has partnered with the NGA for almost 20 years to provide automated geospatial data processing, data management, and geospatial systems design and development. Harris provides high resolution geospatial data content and products under NGA's Foundation GEOINT Content Management program, and previously supported the Global Geospatial-Intelligence program.
Bill Gattle, President, Harris Space and Intelligence Systems, noted that winning JANUS continues the company's long-standing legacy of providing high-quality, responsive GEOINT and analytics to the intelligence and military communities. The company's analytics technology provides NGA with fit-for-purpose data, reduced production costs and cloud-based access to geospatial products
and content.
www.harris.com
www.nga.mil/
---
mu Space assists with the Wild Boars football team rescue in Thailand
"Wild Boars is finally going home!" — that was mu Space Corp CEO and founder James Yenbamroong's reaction as he witnessed the final mission to rescue the remaining four teenage players of the football team Wild Boars and their coach who were trapped in Tham Luang cave in Chiang Rai, a province in the northern part of Thailand.

The last person was rescued at 7:00 p.m., local time Tuesday. "Many people have been waiting for this day for a long time," James said. "We're glad to see them out safe and thrilled that they're finally going home."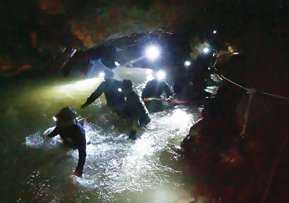 Photo of the Thai SEALs in action during the dangerous cave
rescues of the Wild Boars football team and their coach.
Thailand-based satellite and space company mu Space had sent five of the firm's staff engineers to assist in the rescue mission of 12 football players, ages 11 to 16, and their 25-year-old coach who were stranded inside the Tham Luang cave. On June 23, the football team had gone exploring in the cave after a practice game and were reported missing following a heavy downpour. They were found alive by search teams only after over a week of being stranded without food and clean water.
News of the discovery sparked jubilation across Thailand, but that news was cut short by news that the football team couldn't exit that location due to the cave being flooded.
"When we heard the news that they were still trapped after two weeks, we quickly assembled a team of engineers to arrive in the area to give support to the rescuers," said James. "We collaborated with several private companies and universities who wanted to help in the rescue. Google provided useful data and Weather Decision Technologies aided the rescuers with weather forecast models. U.S.-based aerospace manufacturer SpaceX, who also offered support, contacted us to help them connect to the Thai government."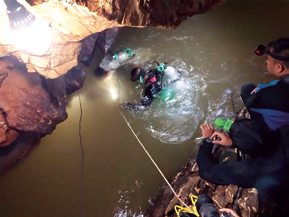 Thai SEALs engaged in the cave rescue of the Wild Boars football
team in Thailand.
The final rescue mission on Tuesday brought an end to an 18-day long ordeal.
"The Thai Navy SEALs, divers, water pumping and drilling teams, professional climbers, and K9 units played a big role in the search and rescue of the 12 boys and their football coach," said James, adding that "foreign individuals and teams from Australia, Belgium, China, Japan, Laos, Myanmar, Sweden, UK and USA also extended support to operations."
Confirming the completion of the rescue operation, the Thai Navy SEALs on their Facebook page posted: "We are not sure if this is a miracle, a science, or what. All the 13 Wild Boars are now out of the cave."
Meanwhile, the eight boys rescued earlier on Sunday and Monday are being treated in a hospital in Chiang Rai.
"Finally, they're out of the cave and going home. We wish the 12 brave boys and their coach a speedy recovery," concluded James.
---