DataPath
By David Myers, President and CEO
For DataPath, Inc., 2015 was a rewarding year during which our commitments to premier customer care, product innovation and engineering quality lead to demonstrable growth.
DataPath has focused on investing in and repositioning the company to support a more comprehensive range of customer mission profiles. To that end, each of the company's primary business lines were challenged to enhance existing technologies and launch new products and services.
DataPath leveraged its 25 years of experience, along with innovations in satellite and cyber technology, to introduce new solutions that enhance network security, monitoring and management, as well as remote connectivity.
New Innovations + Capabilities
At DataPath, we like to say the range of solutions we can provide spans from Terminals to Teleports to All the Tools in Between. The value proposition the company offers is being able to provide end-to-end remote communications and networking solutions accessible through one common interface and architecture.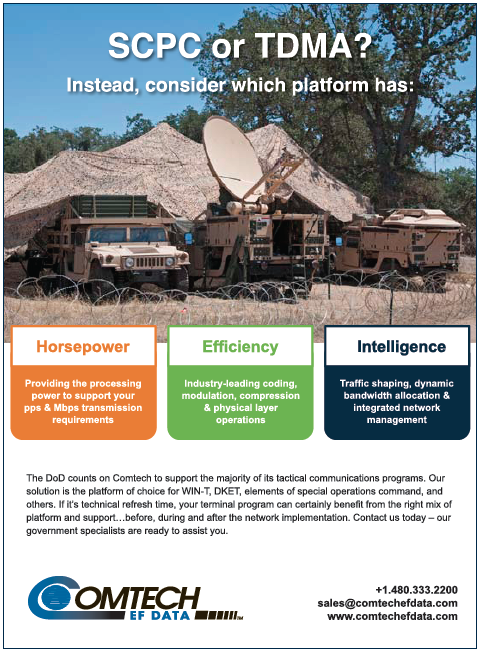 We are especially proud that DataPath executed three major product and service launches in 2015 that represent very different parts of a total network solution.
Cyber Security Services
DataPath has been providing customized information assurance and cyber security services to the US government and military for many years. Historically the company's cyber security services have been primarily focused on protecting satellite and fixed wireless networks, which typically employ specific devices, such as RF units and modem technologies that present unique vulnerabilities.
DataPath's Cyber Security Solutions use state-of-the art tools to assess a communications network's infrastructure, identify vulnerabilities, and create a customized security plan. The services range from basic assessments, to supporting the customer's existing IT staff to ongoing 24/7 support and incident response. Additional services include network certification and accreditation, compliance assurance, and post incident investigation.
MaxView® Enterprise™—Network Monitor and Control Software
In September, DataPath launched MaxView® Enterprise™, a major enhancement of the company's renowned network monitor and control software. Hundreds of customers operating on all seven continents already rely on MaxView to monitor and control all of the disparate systems andmulti-vendor devices on their network through a single user interface. Now, by employing a high-performance, mobile responsive web platform, MaxView Enterprise customers can securely manage their networks from virtually any web-enabled device.
Other significant enhancements include a cutting edge user-interface, enhanced analytics, customizable dashboards, interactive reporting, advanced scheduling capabilities, service task automation, and an expanded library of device drivers to support remote sensors and additional appliances.
QCT90—Man-portable Satellite Terminal
Another major milestone for DataPath in 2015 was the launch of its QCT90, a new lightweight, man-portable satellite terminal that is 90 centimeters in diameter, and weighs only 20.6 kilograms. The terminal was built to military specifications and allows for single person carry and quick set-up and deployment.
The QCT90 provides military units with reliable, high-performance satellite communications capabilities when their missions call for quick connectivity on the go—making it well suited to the special operations community. Users can take the antenna out of its backpack or case and establish network connectivity in less than three minutes while other products on the market might take half an hour.
Expanded Service To Military + Government
DataPath has been a leading provider of remote communication solutions to U.S. and allied military and intelligence customers for over two decades. In addition to executing successful product and service launches in 2015, we were proud to achieve several milestones that extended our presence in the military and government market.
Early in the year, DataPath was awarded a Global Tactical Advanced Communication Systems (GTACS) contract for the U.S. Army's Assured Positioning, Navigation, and Timing (PNT) Pseudolite Technology Maturation and Risk Reduction program.
Under this award, DataPath has partnered with its former parent company, Rockwell Collins, to develop augmented global positioning capabilities for the U.S. Army.
In a separate award, a US military customer selected DataPath to provide MaxView® as the standard monitor and control software platform across a fleet of hundreds of remotely deployed satellite antenna systems, manufactured by both DataPath and other major hardware providers.
The software license and support services agreement brings the total assets under management by MaxView for this customer to more than
1,800 systems.
A few months later, the company was awarded a foreign military sales (FMS) contract to supply WGS satellite terminals with additional equipment and training to the Danish Defense Acquisition and Logistics Organization (DALO).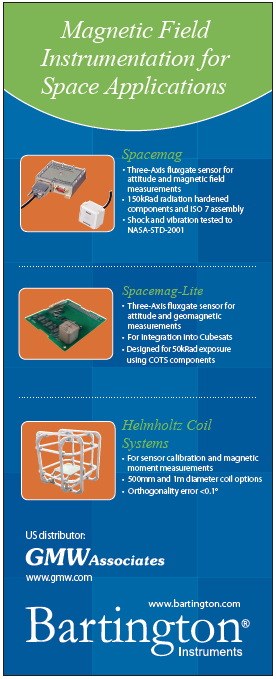 Through the contract, facilitated by the U.S. Air Force Life Cycle Management Center, DataPath delivered 30 DataPath CommuniCase® Technology 1.2 M (CCT 120) portable satellite terminals to the Danish Air Force and Army, which will help Denmark to maximize its investment in the Wideband Global SATCOM (WGS) constellation.
Finally, DataPath officially opened its new global field service and support facility at Aberdeen Proving Ground, Maryland. The office provides local representation and customer service for U.S. Army programs located at Aberdeen Proving Grounds.
This new office will also serve as DataPath's remote management center for its field service and support engineers and technicians, deployed on military bases and customer locations worldwide.
Looking Ahead To 2016
As new high-throughput satellites (HTS) increasingly become a reality, DataPath will continue to leverage its heritage of engineering innovation to develop products that enable satellite network providers to take advantage of the promise of next generation technologies.
The company has centered its thinking around developing products with a complete end-to-end architecture in mind. As a result, our customers will benefit from not just state-of-the-art products, but complete field proven communications solutions.
datapath.com/
---
B U L L E T I N S
---
Aboard The GX Services Bandwagon
Earllier this year, Inmarsat Government executed a service provider agreement with DataPath Inc. to provide Inmarsat Global Xpress services in support of U.S. government expeditionary communications needs.
DataPath is a proven and trusted partner to U.S. government and military organizations, with nearly 25 years of experience providing advanced communications systems and services, for thousands of missions across more than 40 countries around the globe. The company specializes in developing complete communications solutions tailored to meet the unique demands of customers operating in remote and harsh locations.
DataPath's portfolio includes an extensive Wideband Global SATCOM (WGS) certified satellite ground terminal family with systems ranging in size from .9 meters, 1.2 meters, 2.0 meters, to 2.5 meters, and available in man-packable, transportable and vehicle-mounted form factors.
The company also builds highly customized mobile command vehicles, as well as large scale fixed earth-stations for teleport and network gateway facilities. Additionally, DataPath's comprehensive MaxView® network management software monitors and controls all devices within a network. Their solutions are backed by industry-leading cyber security and IT services, a 24×7 Network Operations Center (NOC), and global field support services.
DataPath will launch new end-to-end managed service packages combining its satellite terminals with the Global Xpress network, with general availability of military and commercial frequency band integrated services starting by the end of the calendar year.
End-Eo-End Agreement For Seamless Provisioning
DataPath, Inc. and ScheduALL are now engaged in an integration initiative that leverages their complementary strengths and expertise to offer an automated end-to-end broadcast transmission solution.
This collaboration creates seamless provisioning from the customer's occasional use (OU) business bookings in ScheduALL through transmission enabled by DataPath's MaxView® monitor and control capabilities, including back-up alternatives. The new integration will give broadcast operators the ability to set up a scheduled circuit.
Once the data is entered into ScheduALL, the solution will validate that there are no conflicts with the requested resources and confirm the reservation. At the designated time, ScheduALL communicates with MaxView, which configures the equipment according to the desired specifications. This allows for a hands-off, real-time execution, creating a cost-effective, easy-to-maintain workflow. Another key benefit of the combined technologies is the continual monitoring of full time circuits, which provides critical diversity failover in the event of primary circuit failure.
Broadcast network operations centers (NOCs) monitor hybrid, complex networks consisting of disparate systems, siloed software, multiple sites, and various types of equipment that do not communicate with each other.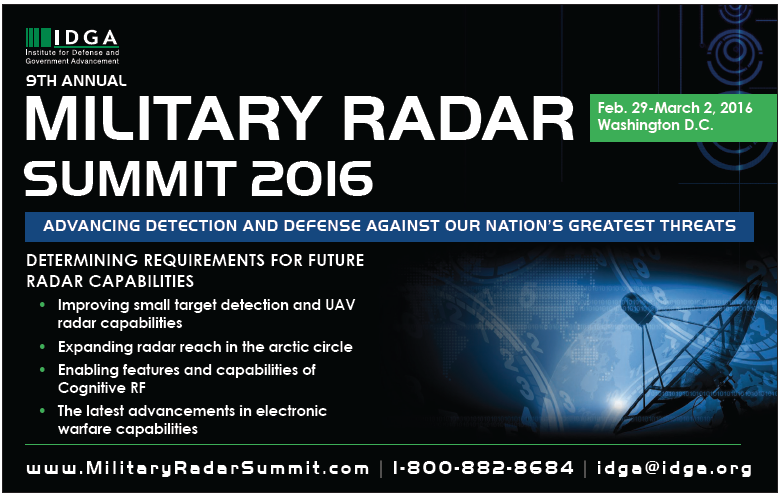 DataPath's MaxView provides a single, consistent interface to manage all equipment, elements and service applications within your network across all locations. MaxView layers advanced functionality on top of basic monitoring and control capabilities allowing you to centralize control of your network, improve efficiency, decrease downtime and reduce excess resources.
ScheduALL's LINK system is used by major broadcasters, and transmission providers across the globe. LINK manages satellite, fiber and Ethernet inventories, from customer booking and operational management through to granular financial visibility
and analysis.
This sophisticated OU booking system allocates capacity, configures and validate satellite and fiber transmissions, manage complex inventories and avoids conflicts and double bookings. LINK also provides unparalleled business analysis and reporting capabilities that interface with external ERP systems.
"The integration between MaxView and ScheduALL demonstrates DataPath's commitment to invest in innovative solutions for the broadcast market. The combination of monitor and control software with broadcast and transmission scheduling software, will enable broadcasters to streamline their workflow and improve operational efficiency," said David Myers, President & CEO of DataPath.
---
EM Solutions
By Dr. Rowan Gilmore, Chief Executive Officer

Plus ça change, plus c'est la même chose — (The more things change, the more they stay the same).
Going back in time is always interesting—to reminisce, to encourage, to learn, and perhaps even to long (for the good old days).
Public telecommunications in past decades was circuit-switched, organized hierarchically into groups and supergroups, analog in nature, and networked as either broadcast or point to point circuits.
The emergence of digital technology was a seminal change for the telecommunications industry, since it allowed massive improvement in
spectral efficiency and saw the emergence of techniques like forward error correction, digital filtering and equalization that improved communications quality over poor lines.
The emergence of IP and then the Internet in the late 1990's was equally important, since packet switching has simplified multiplexing, improved accessibility, and expanded network architectures, while the connectivity of the Internet has provided the broadband applications that have massively driven the growth of global telecommunications carriers.
However, the physics of satellite communications has always kept it apart. Long hops and limited power budgets place much lower bounds on signal to noise ratio, and satellite practitioners look enviously at recent advances in terrestrial cellular networks (for example), where MIMO antenna systems, high order modulation schemes, and low cost terminals are meeting the ever growing demands for high speed data—where service is available.
However, the more things change, the more they stay the same—satellite still remains the only communications technology that is available any place, any time.
Recognizing early on that Ka-band solutions would be required to meet the growing data needs of the defence community, EM Solutions started to migrate many of its products to Ka-band in the mid 2000's and build them into more advanced systems.
Since 1998, the company had developed bespoke and customized solutions for its customers, which initially were the Australian Defence Force and local telcos. From its roots as a developer of solid-state power amplifiers, filters, and oscillators it progressed up the value chain to develop high speed receivers and transmitters for radios, and now on-the-move terminals, to become the partner of choice for several European systems integrators.
For example, the company's 50W Ka-band linearized BUC is the only airborne qualified solid-state BUC at this power rating on the market, and was first developed specifically for a customer in Europe.
EM Solutions has a long heritage of providing communications solutions to the military. It was in 2008 that EM Solutions won its initial sponsorship from the Australian Army to develop a land-mobile Ka-band terminal.
We were fortunate that we were able to test multiple prototypes over the Optus C1 satellite and to perfect our "monopulse" pointing technology before progressing to WGS testing. The development of this unique pointing technology has taken us on other fruitful journeys; for instance, we designed and manufacture E-band (80GHz) radios operating at 5 Gbps that now link the New York financial markets, offering double the speed, double the range, and an order of magnitude faster latency than our closest competitor.
In 2015, we showcased our WGS capable land-mobile 48cm Ka-band on the-move terminal at a number of events around the world. In addition, we released our Ka-multiband Diamond series BUCs. These use GaN devices, cover an entire 3GHz of RF bandwidth, and are fully linearized, still providing the smallest form factor on the market.
We also released our new nanoBUC HUB, it provides the 3GHz linearized upconversion functionality on its own and can be used as a split system with a separate power amplifier.
2016 promises to be even more exciting. EM Solutions believes terminals should be able to roam between satellites in the same way as a mobile phone. For the Royal Australian Navy we will be in ship trials with a 1-m maritime terminal that operates simultaneously at X- and Ka-bands with the WGS satellite, and can fall back to commercial Ka-band when needed.
We are also under contract to supply 1 meter maritime terminals to an Australian Government customer that will provide access to both WGS and commercial Ka Band satellite systems. Our goal is to offer more robust and assured communications than can be achieved with just one satellite, by switching between bands and satellites all on the one platform automatically.
EM Solutions seeks to be a solutions partner with its customers. We are a highly collaborative company, and through partners in Italy and Spain for example are developing products to meet the emerging needs of defence forces in those and other countries around the world.
The company's new 1m X/Ka- maritime terminal is of interest to several WGS signatories who want to reduce their reliance on a single band and increase their on-air availability. Of course, we are also serving civil defence forces as well, for instance in Japan where the Fukushima disaster caused a re-evaluation of the country's communications infrastructure.
The growing demand for off-shore border protection is another emerging market for terminals that can cross over between military and commercial satellites.
History has shown that innovation never stops. EM Solutions best supports its customers by rapidly responding to their needs, for instance by customizing products to their specific requirements.
For example, we have been asked to add Ku-band capability to our X/ Ka- maritime terminal, and we are looking at the quickest way to bring this to market. We also work with partners in Australia to help design and build other RF and microwave products for their defence customers, such as for radar and EW.
EM Solutions wishes to remain globally recognized for the level of our innovation, and we want to be the partner of choice for more multinational defence system integrators. With so many customized products, we hope that we can scale many of those into much larger production volumes.
Finally, we intend to carve an even deeper niche for ourselves in high end SATCOM-On-The-Move (SOTM) terminals and high speed telecommunications products.
emsolutions.com.au/
---
B U L L E T I N S
---
Bonding With Inmarsat
Inmarsat announced a new partnership with EM Solutions to develop the world's first combined MilSatCom/Global Xpress (GX) maritime SATCOM terminal.
The new terminal is scheduled to receive full Inmarsat accreditation during Q2 2016 and will be submitted for Wideband Global Satcom (WGS) certification.
The new terminal, which is initially being created for an Australian Government customer, will contain a number of innovative features, including tracking via monopulse technology and easy switching between GX and MilSatCom systems.
The terminal will also be substantially lighter, lower cost and faster than any comparable MILSATCOM device.
Based on its land mobile terminal for the Ka-band, EM Solutions is also contracted to deliver a simultaneous X-/Ka-band maritime terminal for another customer, which provided the baseline reference for the new program in conjunction with Inmarsat.
EM Solutions adopted an innovative approach to the development of its satellite terminals, adopting monopulse tracking techniques that provide exceptional accuracy and stability in addition to reducing the demand on motors and other moving parts, which minimizes power, weight and operational stress.
As a specialized developer of RF components and subsystems for the Satcom industry, the new terminals will use EM Solution's Diamond Series Ka Mulitband Block Up Converters, which use the latest in Gallium Nitride (GaN) technology and cover commercial and military Ka- frequency bands in a highly efficient, single package.
This family of maritime terminals is known as the COBRA series and will be further developed for other capabilities in the near future.
Andy Start, President, Inmarsat Global Government, said, "This announcement is a further example of Inmarsat's strategy of responding quickly and effectively to customer demands. In this instance, the Australian Government customer was looking to increase the operational capabilities of their satellite communications within significant budget constraints and the requirement to reduce the footprint of satellite equipment on-board its new vessels. We are seeing a growing understanding within government SATCOM circles of the important role that commercial satellite communications can play in augmenting existing MilSatCom capabilities. Partners, such as EM Solutions, play a vital role in helping us to develop new solutions, which are tailored specifically for government users."
Dr. Rowan Gilmore, CEO of EM Solutions, said, "We have been working on this product platform for a number of years and the opportunity presented itself to take a product through both Inmarsat GX certification and ultimately WGS certification to deliver a unique offering to an Australian Government customer.
We believe this terminal will be the first jointly certified system to enable automatic switching between MilSatCom and Inmarsat GX satellite systems."
A Diamond In The BUC
Earlier this year, EM Solutions also started shipping their Diamond Series BUC Family.
The first commercial shipments of the EM Solutions Diamond Series BUC family are part of long-term supply agreements with customers that include leading defence suppliers in Europe, the Middle East and Africa. Since their release the Diamond Series Ka-Multiband have been applauded for their capability and the low power consumption and small size of EMS' new GaN technology is proving attractive for customers offering Ka-band services on land, aero and maritime platforms.
Available as single package integrated BUCs or stand-alone power amplifier units with separate nano BUC HUB, this new range of Ka-band Multiband GaN products can achieve output powers of up to 100W at any frequency in the Ka spectrum. This is the smallest form factor with the highest efficiency.
The Diamond Series features...
• 1dB extra in linear power » Only product that offers up to 3GHz of bandwidth in a single unit
• Up to 50 percent less DC power consumption
• Up to 50 percent lower weight » Up to 50 percent less dimensional volume
• First to Market with GaN technology at Ka-Band for these power levels
---
ETL Systems
By Ian Hilditch, Chief Executive Officer

ETL Systems, a UK-based global designer and manufacturer of RF distribution equipment, has had an extremely successful 2015, marked once again by solid revenue growth and expansion into new, international territories and crowned by the expansion of its RF range for military use.
Expansion + Growth
The satellite industry is steadily growing and always evolving. According to the 2015 SIA State of Satellite Industry Report, the world satellite industry has seen a four percent growth rate in revenues over 2014, led by growth in consumer satellite television and interest in satellite broadband.
ETL Systems is pleased to have contributed in part to this growth and, in turn, watched our business experience a revenue growth of 19.14 percent. This was aided by major contract wins in multiple regions and our presence at trade shows all over the world, including Dubai, Singapore, Amsterdam, USA, India and Brazil.
Expanding RF Over Fiber
Following last year's launch of some exciting new products, including a new range of RF over fiber equipment and a compact Components Mounting System, this year was all about developing more flexible, efficient and reliable products to give our customers an even better solution.
ETL System's StingRay range has been designed to be as compact as possible, while offering reliability from dual redundant hot-swap power supplies, hot-swap fan and fiber modules. They are now available as standalone modules or 19-inch rack mounted chassis options, providing excellent module to module isolation, ideal for high isolation applications. The range now includes 1+1 and 4+1 redundancy configuration options, providing additional resilience for uplink and downlink transmissions.
For longer distance transmissions over fiber, the company introduced coarse wavelength division multiplexing (CWDM) modules which can transmit RF signals up to 35km distances with low loss.
This year, the company's matrix offerings were further expanded, enabling us to offer customers the best fit for their requirements. This includes new, fully hot-swap Enigma matrix models with enhanced features such as low noise, variable gain and high linearity options. Also developed was a model that operates up to 4 GHz, growing the Enigma range into wireless testing applications.
With a focus on flexibility, a new range of standalone units to power LNB's, the Piranha series, provides DC powering options in a compact 1U high, 19-inch chassis for a range of components and devices in satellite ground station RF and power distribution chains.
The units are compact, expandable and customizable. Piranha's modular approach means the customer can purchase the size that they want and then expand later as their LNB power requirements increase.
Additional new technologies include improved performance for carrier monitoring with even faster switching time, improved return loss and isolation on the upgraded LS series monitoring switches.
Expansion Of Military-Focused Products
ETL Systems' range of RF solutions for military use was expanded during 2015. Launched was a new range of RF power amplifiers for electronic warfare applications, such as mobile frequency jamming. These can be on mobile or fixed terminals and used in terrestrial point to point and point to multi-point and offer a broad range of operating frequencies, including 20-500 MHz, 500-2700 MHz and 2500-6000 MHz.
The design of the amplifiers is based on advanced Gallium Nitride (GaN) high electron mobility transistor (HEMT) technology for high efficiency, good thermal conductivity, high breakdown voltages and low energy consumption.
In May, the company provided BAE Systems Australia, the largest defence contractor in Australia, with customized component amplifier units. The amplifiers form part of a new ground station that gives the Australian Defence Force the ability to communicate with their deployed units around the world. These amplifiers have been designed for X-and Ka-band antennas for a ground station in outback Australia that will receive signals from the Wideband Global SATCOM system.
The units are able to compensate for passive splitters and combiners and are supplied with waterproof N-type connectors, making it resilient against harsh weather. Two major US Government agencies were also provided with customized Vulcan matrix systems.
International Contracts
In addition to expanding military sector products, this year new international contracts wee signed with influential players in key markets. At the start of the year, an upgrade to the IPTV equipment for a Belgian telecommunications giant was completed and also installed were Matrix Routers for extra resilience in the IPTV network of Middle East telecom operator, du.
In March, the Dextra series of active splitters and combiners were used at the MTN Communications (MTN) teleport in Holmdel, New Jersey. ETL Systems was also selected by Intelsat to supply specialized RF equipment to monitor and control global satellite traffic at that company's teleports in the U.S. and overseas.
Our equipment—including Enigma matrices and several RF combiners and splitters—was also selected by CP Communications, a leading global provider of video and audio broadcast products and services, to outfit their new fleet of mobile production vehicles to allow them to deliver seamless transfer of live golf tournament feeds. This system debuted in Scotland at the Ryder Cup.
In May, another new and important partnership—this time with Canadian company Solutions Broadcast RF (SBRF)—saw the provisioning of Canada's major public broadcast network with an outdoor (ODU) StingRay RF over fiber chassis to create a reliable and top tier fiber system.
All of these new partnerships highlight the company's worldwide success and customer commitment.
A View Toward 2016
With the technology involved in military operations rapidly advancing, the company must also evolve to keep up with these changes. At ETL, we understand this and pride ourselves on the flexibility and ability to respond quickly. This has been a very successful year for us and we look forward to developing our product range and grow even further in 2016.
etlsystems.com
---
B U L L E T I N S
---
Amping Up The Power For The Military
ETL Systems has launched a new range of RF power amplifiers for military use.
The range is designed for electronic warfare applications, such as broadband frequency jamming or EMC testing. These can be on mobile or fixed terminals and used in terrestrial point-to-point and point-to-multipoint and offer a broad range of operating frequencies, including 20-500 MHz, 500-2700 MHz and 2500-6000 MHz.
The design of the amplifiers is based on advanced Gallium Nitride (GaN) high electron mobility transistor (HEMT) technology for high efficiency, good thermal conductivity, high breakdown voltages and low energy consumption.
The modules benefit from high efficiency and gain, with 20, 35, 40, 60, or 100W saturated power options.
Each amplifier module is integrated into a compact housing, designed for easy integration, to a broad range of transmit antennas, filters and multiplexers. The high power RF amplifier products are available as standalone components or mounted in a 2U high 19" rack chassis, which offers dual redundant hot-swap power supplies, local and remote control and monitoring.
Signing On
ETL Systems has become the latest member to join the the Satellite Interference Reduction Group (IRG) .
ETL designs and manufactures professional RF distribution equipment for Satellite Ground Stations and other Microwave users. ETL's heritage is in designing satellite signal routing solutions for broadcasters, who demand high levels of RF performance, as well as redundancy and resilience.
This expertise has been expanded to cover Government, Military, Marine, Private VSAT networks as well as global Satellite Operators.
"We are delighted to add ETL to our list of members," said Martin Coleman, Executive Director, IRG. "I have worked with ETL for many years and have always been impressed with their professionalism and technical know-how. Having them as a member will certainly be a great benefit to the group as a whole."
Ian Hilditch, Managing Director, ETL, said, "Satellite interference is an significant challenge for the industry and it is something we are tackling with our range of products and solutions. We are pleased to join IRG to lend our support to the important global initiatives."
An Enigma For Intelsat
Earlier this year, ETL Systems was selected by Intelsat to upgrade that company's teleport facilities.
Intelsat provides satellite services worldwide, and operates a fleet of approximately 50 satellites and the IntelsatOne® terrestrial network, featuring eight strategically located teleports and more than 36,000 miles of leased fiber.
ETL Systems has supplied Intelsat with specialized RF equipment to monitor and control global satellite traffic at its teleports in the U.S. and overseas.
Intelsat personnel at each teleport must be able to monitor the signal strength of each line of communication from the various satellites.
ETL Systems' Enigma routers give operators exceedingly quick switching time that allows continuous cycling through the various channels to prevent any outage going unseen.
The Enigma matrix also has alarms that customers set and thresholds, so that if a signal should weaken in one area, physical and virtual alarms will notify the network operations center that immediate action must be taken.
The equipment comes as a complete system with specially designed software that allows Intelsat's teleport operators to view up to 32 simultaneous open sessions for carrier monitoring.
The 32 x 32 matrix can be modularly expanded as large as 256 x 256 and features dual redundant power supplies. All RF components are fully hot-swappable.
---
Globalstar
By Jay Monroe, Chairman and Chief Executive Officer

During 2015, Globalstar has continued to collaborate with military and government customers in order to closely understand their needs and how they utilize our devices and services.
We have continued to listen carefully to learn about the operational challenges this important customer group faces as we continue to enhance our products and services with bespoke interfaces, software and other features to meet their specific requirements.
In 2015, disaster preparedness continued to be an important area in which militaries are increasingly involved. Earlier this year, we announced a reinvigorated partnership with Lt. General Russel L. Honoré, U.S. Army (retired), to raise awareness of the important role played by satellite communications in emergency preparedness and response.
General Honoré is a globally recognized expert on emergency readiness, having spearheaded the joint task force responsible for the massive search-and-rescue mission in New Orleans and the Mississippi Gulf Coast following Hurricane Katrina in 2005.
Then and now, Globalstar technology is playing an invaluable role in helping military organizations communicate when traditional terrestrial communications are unavailable.
A notable trend for 2015 has been the increased enthusiasm and uptake among military groups for communication via Globalstar Sat-Fi®, our high-performance satellite hotspot.
There is a growing momentum toward the use of satellite hotspot communications in remote or portable "office" or "basecamp" environments and in other locations outside the normal field of operation.
With Sat-Fi, as many as eight users can leverage the reach and reliability of our satellite system, particularly for non-classified communications, using popular off-the-shelf smartphones and tablets. Sat-Fi enables them to benefit from the Globalstar fleet while using their existing devices.
The next generation of Sat-Fi, scheduled to launch in 2016, will be portable, smaller and lighter than the first-generation, making it more usable in a wider variety of ways and locations.
We anticipate that, for both duplex voice and data, Sat-Fi will become an everyday tool for more and more of our military and government customers.
Of course, for other classified communications, we also provide tailored solutions which incorporate military-grade security and encryption protocols as appropriate. These enable users to have reliable connectivity, even when their activities take them well beyond terrestrial or cellular infrastructure.
Globalstar has been identified and compliance-accredited by the US government to deliver federal emergency communications requirements, meeting standards as documented in FEMA Safecomm and FEMA National Emergency Communications Plan (NECP).
This means that government agencies located all over the US can be assured they can rely on the Globalstar network for secure and capable communications support for public safety, domestic preparedness, emergency response and other military activities.
As Globalstar continues to provide communication solutions to customers across the globe, we continue to expand our reach with strong interest in the Latin American region as well as in Africa.
As we now offer pan-African simplex coverage, 2016 should see an increased number of users in that region, particularly for satellite-enabled asset tracking, which is another common need for government users.
The requirement for more data and faster throughputs grows continuously among military organizations.
Next year and beyond, the situations in which militaries need to carry out mission-critical operations will become ever more varied, demanding communications services and solutions that enable maximum flexibility, nimbleness and ease of use.
Anticipating these requirements, in 2015 the company made huge investments in land-based infrastructure.
Our next generation terrestrial network, combined with our second-generation satellite constellation, will deliver improved throughputs to military and government customers, enabling them to communicate more effectively and achieve their mission goals with greater efficiency.
As a direct result of this new infrastructure, all of Globalstar's solutions, including SmartOne (the popular transmitter that uses M2M / IoT capability for asset tracking and monitoring) and Sat-Fi will deliver even better performance with unprecedented data rates.
Globalstar will continue to offer new, highly capable, tailored, state-of-the-art satellite solutions to military and government customers in 2016 and beyond.
Meanwhile, as public/government finances are always under pressure, we envision that our ongoing commitment to competitive pricing for our offerings will resonate with fiscal managers.
Globalstar looks forward to continuing to collaborate with and serve this important sector and the people whose support we all rely upon every day.
globalstar.com/
---
B U L L E T I N S
---
Affording Relief
Globalstar, Inc. and first responder communications specialist Disaster Tech Lab are working together to assist the victims of the European and Middle East refugee crisis by dispatching satellite communications solutions to the Greek island of Lesbos, which has received many thousands of refugees fleeing Syria, Iraq and other nations in recent months.
Globalstar products and services are also helping to keep the humanitarian aid specialists from Disaster Tech Lab connected and safe as they travel to and between deployment locations. Disaster Tech Lab is currently deploying teams of volunteers to refugee camps and arrival sites. The remote areas of Lesbos where Disaster Tech Lab works have virtually non-existent cellular coverage and a severe lack of terrestrial telecom infrastructure. Satellite networks provide the only reliable operable communications available.
Evert Bopp, Founder of Disaster Tech Lab, said, "Globalstar satellite phones are the only way many of these refugees can make a quick call to family back home, letting them know they have arrived safely. We have seen people forgo medical treatment for the opportunity to use a satellite phone; these communications are really helping people in the most desperate need. Not only are affected individuals benefiting from Globalstar technology, but we have also helped other NGOs by providing reliable satellite communications from Globalstar. Both the satellite phones and SPOT trackers have improved our operational efficiency and coordination efforts. For example, just recently, we loaned the satellite phones to other relief organizations in Lesbos to call for additional medical aid and direct resources and manpower to the right locations on short notice."
"Globalstar has proven essential in the aftermath of U.S. disasters like Hurricanes Katrina and Sandy, and we are thrilled to be working with Disaster Tech Lab to extend the reach of our international solutions, " said Jay Monroe, Chairman and CEO, Globalstar. "The refugee crisis is widespread and we will continue to look for opportunities to assist both the victims and relief agencies."
Nexgen Upgrades
Globalstar signed an agreement with Squire Technologies for the deployment of a range of products and services that will enable Globalstar to implement a core IP network at their satellite gateway ground stations.
The convergent solutions provided by Squire Technologies will enable Globalstar to use Level3's fully meshed MPLS network and improve connectivity to the public-switched telephone network (PSTN) across various geographical locations.
The agreement represents the final significant ground network infrastructure component for Globalstar's next-generation of advanced IP-based satellite voice and data services.
ALAS, All Is Well
Globalstar, Inc. and partner ADS-B Technologies, LLC, completed their latest public flight demonstration showcasing their revolutionary Space-Based ADS-B Link Augmentation System (ALAS™).
This test, which embarked from Alaska to the Gulf of Mexico and back, marked the first time that a flight demonstration tested a dual-link Space-Based ADS-B system in all environments and for extended periods of time.
The flight proved that the 1090ES and UAT versions of the ALAS technology work continuously, reporting the aircraft's position every second during a flight of nearly 7,000 miles.
Jay Monroe, Chairman and CEO of Globalstar, said, "With this test, we have proven that Globalstar can provide a very secure, reliable and low latency platform for space-based tracking of aircraft in real time. Further, with our unique architecture and scalable capacity, the ALAS system will eventually be able to track aircraft virtually anywhere on Earth. ALAS technology works in places where there are known gaps in flight tracking ability, such as the Gulf of Mexico.
"This test shows that, once certification is received, ALAS can be easily installed as a peripheral to virtually any existing 1090 MHz or 978 MHz avionics source and used to track flights within our current and future global footprint down to the second. Recent aviation events have proven that this technology is needed now more than ever. ALAS may also be a more secure form of ADS-B, since the nature of the L-band transmission and the antenna pattern make the aircraft's ADS-B position reports extremely difficult to intercept, jam or deceive."
The 7,000 mile round trip flight was designed to highlight the capabilities of the ALAS technology to provide continuous tracking, even in areas where standard ADS-B avionics would not be able to report.
"This flight clearly demonstrated the robustness of the ALAS system, and its viability as an immediate solution for tracking aircraft virtually anywhere at any time," said Skip Nelson, ADS-B Technologies' President. "We've been working tirelessly on tracking solutions since the loss of Air France 447 in 2009 in hopes that one day, missing aircraft will be a thing of the past. As our tracking map clearly demonstrates, we believe that day has finally arrived."
Additionally, NASA Langley has selected ALAS space-based ADS-B technology for its two-way communications requirements relative to ongoing R&D work at the Langley Research Center.
---