L3 Harris to Develop Protective, End-to-End, Satellite System for SDA

L3Harris Technologies (NYSE:LHX) will develop and integrate an end-to-end satellite system under a $193 million firm fixed-price contract for the Space Development Agency (SDA) — L3Harris will support the agency with technology that will protect against advanced missiles, such as hypersonic.
Total period of performance runs through 2025 and covers delivery of four space vehicles for launch within 24 months. L3Harris will develop wide field-of-view mission payloads, various space communication and network solutions, and inter-satellite optical links on the vehicles.
L3Harris is prioritizing investments in end-to-end satellite solutions in spacecraft, payloads, ground software and advanced algorithms. L3Harris also supports the Missile Defense Agency's Hypersonic and Ballistic Tracking Space Sensor and the U.S. Space Force's Overhead Persistent Infrared Satellite Program.
Executive Comment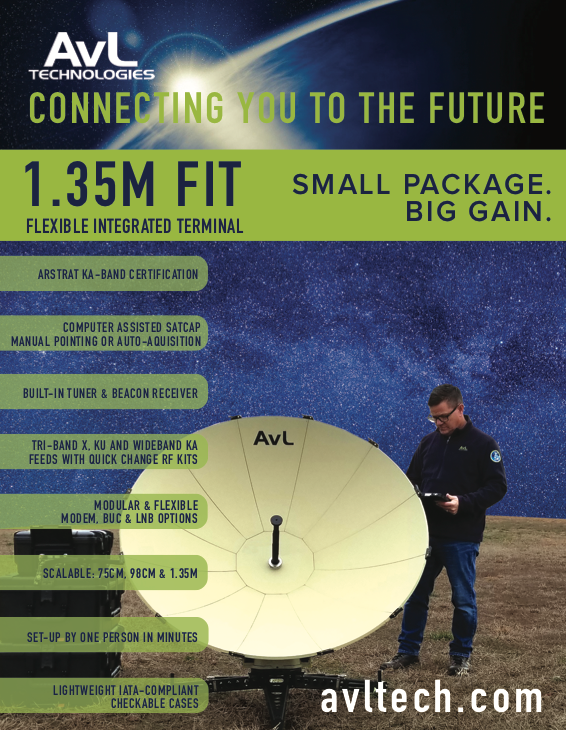 "L3Harris has brought a different perspective to this mission including our experience as a responsive space prime and decades of electro-optical and infrared payload development," said Ed Zoiss, President, Space and Airborne Systems, L3Harris. "We understand the mission and the need to move quickly, which we're able to do by drawing capabilities from across the company."
---
Australian Funding Boosts Silentium Defence Space Traffic Radar Project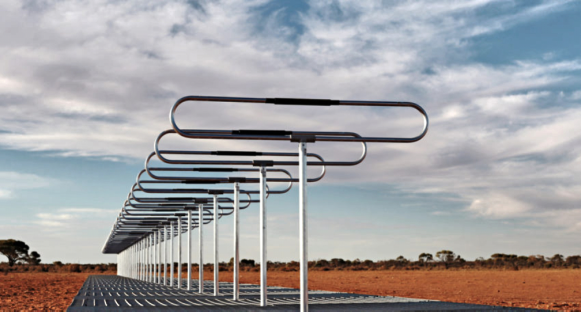 The Silentium Defence MAVERICK Sseries
passive radar system for surveillance of space.
Silentium Defence has secured a $3.2 million contract from the Australian Department of Defence to advance, deploy and demonstrate its passive radar system for monitoring traffic in space.
The funding comes in the $28 million latest round of industry grants from the Defence Innovation Hub.
Designed and developed in Adelaide, South Australia, Silentium's MAVERICK S-series is the first commercial-scale passive radar system for surveillance of space and will provide persistent detection and tracking of objects in LEO to support space traffic management.
The Silentium Defence MAVERICK S-series passive radar system for surveillance of space.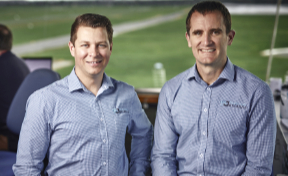 Silentium Defence CoFounders Simon Palumbo
(left) and Dr James Palmer
The system requires no spectrum allocation to operate and it can detect and track objects and measure rate of movement in low earth orbit regardless of weather, visibility, or time-of-day.
The Wingfield-based company also announced in June it would lead a project to build a multi-sensor space observatory in remote South Australia. That project, in collaboration with Western Sydney University, was also awarded $1.46 million through the Australian Space Agency in June.
Silentium Defence CEO Dr. James Palmer said the latest contract win showed that "Defence recognizes the risk posed by the increasingly congested and contested space domain. Satellite systems are vulnerable to space debris and advanced counter-space capabilities which can deny, disrupt and destroy our space-based systems. Safe and assured access to this critical domain is predicated on availability of high-quality, real-time data to inform decision making. That is what the MAVERICK S-series will deliver, and we're delighted to further advance the system using local skills and local technology with support and input from Defence."
The contract will see Silentium Defence move from its successful completion of Phase one to the start of Phase two deployment under the Defence Innovation Hub program.
The observatory is expected to be completed next year and is being built near the River Murray town of Swan Reach, 160 km northeast of Adelaide and on the edge of South Australia's only officially sanctioned International Dark Sky Place.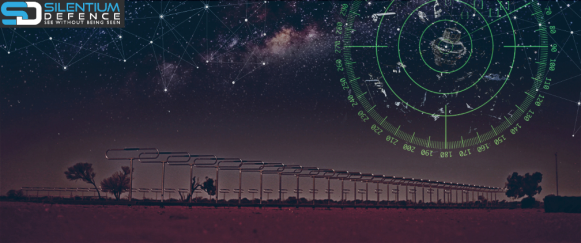 He said the passive radar would be powerful but low-power, accurate and agile enough to deliver a transformative capability for the Australian Defence Force and its allies.
Another South Australian company, Prism Systems, also received a $925,000 grant in the funding round towards developing and demonstrating an integrated capability solution for the Royal Australian Navy. The innovation seeks to improve the efficiency and effectiveness of ship and aviation system integration flight trials through automating processes, analysis, recording, and reporting of data.
South Australia is also home to major Tier 1 defence companies and several emerging space startups, including Fleet Space Technologies, Inovor Technologies and Myriota.
Minister for Defence Industry Melissa Price said the latest contracts provided Australian businesses with opportunities that could enhance defence capability. The Australian Government's goal is to triple the size of the nation's space sector to $12 billion and create an extra 20,000 jobs by 2030.
News story is courtesy of Andrew Spence, THE LEAD
---
Vialite Newest for Gov/Military, Mil-Aero RF Over Fiber Link
ViaLite Communications has launched a Mil- Aero 10 MHz to 6 GHz RF over Fiber Link Pair which are produced for various branches of the military. The new products' design and features have been specifically tailored for demanding countries' air force and navy applications, army telemetry systems, signals intelligence (SIGINT) deployments, tethered aerostat and drone applications, plus multi-service military electronic warfare systems; where fiber is an essential replacement to coax.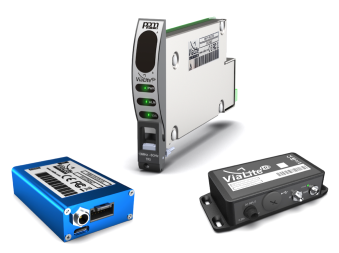 As one of ViaLite's most versatile RF over fiber links it covers bands from HF, VHF and UHF through to telemetry and SATCOM P-, L-, S- and C-bands. It also offers the best Spurious Free Dynamic Range (SFDR) performance in its class, making it ideal for high bandwidth applications or where the application has a large range of RF signal powers. The link is further enhanced by a low noise figure (NF), optional gain and 1 dB compression points (CP).
Supporting distances of up to 50 km, the Mil-Aero link is available in rack chassis card or OEM module format, including ViaLite's new black OEM design which is outdoor rated.
All formats come with the industry's longest five-year warranty as standard providing protection and reassurance for customers.
Craig Somach, ViaLite Director of Sales, said, "I am very pleased to be supporting our Mil-Aero customers with this new and exciting solution that exceeds current solutions in almost every key category related to SFDR, NF and 1 dB CP. The feedback from our users has been very positive and consistently shows the new ViaLite Mil-Aero Link Pair to be setting a new design standard of higher electrical performance and mechanical integrity, along with superior quality and reliability."
---
NSS Supports US Department of Commerce to Manage Non-Military SSA Data
The National Space Society (NSS) strongly supports the decision by the National Academy of Public Administration (NAPA) to recommend, in line with the 2018 Space Policy Directive-3 (SPD-3), that the Department of Commerce be responsible for publicly releasing non-military Space Situational Awareness (SSA) data as part of a new responsibility for Space Traffic Management (STM).
NAPA also agreed with SPD-3 that the Office of Space Commerce (OSC), currently in NOAA, be elevated to the Office of the Secretary of Commerce and urged Congress to pass authorizing legislation for the move along with an annual funding increase for OSC from its usual $1.8 million to $15 million.
Safe, efficient and effective space traffic management is an increasingly critical part of the new space economy and national security. With the cadence of launches picking up and ever-increasing orbital activities, nimble management of American assets in space is critical.
Crew safety is, of course, the top consideration; however, situational awareness of foreign operations and avoiding collisions with the masses of orbital debris that surround our planet is now even more challenging than ever. NAPA's recommendation goes a long way toward addressing these concerns.
Executive Comments
NSS EVP Alfred Anzaldúa remarked that "NAPA's recommendation, which came after carefully considering the relative capabilities of NASA and Departments of Defense, Commerce, and Transportation, breaks a stalemate holding back U.S. capacity for managing space traffic in the face over 8000 tons of orbital debris and a sharp increase in satellite launches. Granting authority and full funding to OSC per SPD-3 recommendations would fill a gaping space management hole and bring about increased collaboration with governments and commercial companies already collecting and analyzing SSA data to supplement the Defense Department's space catalog."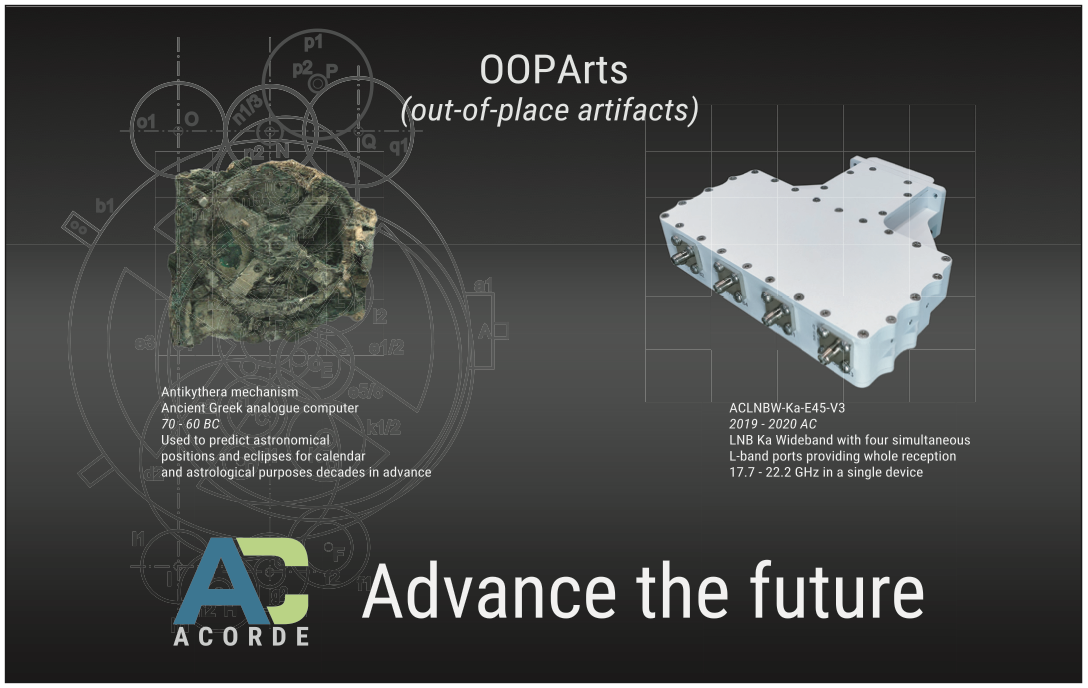 NSS Chair of the Executive Committee Dale Skran added, "The full empowerment of Commerce would enhance SSA and STM capability worldwide, and with that, United States space leadership. Under the status quo, no entity has STM authority, and no U.S. administration office can deal with soon-to-emerge space activities like asteroid mining and infrastructure construction in orbit. It behooves us to be prepared for the challenges such activities will bring by carrying out the recommendation of SPD-3 and NAPA."
For more information on the future of human spaceflight, see the NSS's Roadmap to Space Settlement.
---
Telesat U.S. to Develop As Well As On-Orbit Their Demo LEO Buses for DARPA
Telesat U.S. Services, LLC, a wholly owned subsidiary of satellite operator Telesat, has been awarded a contract by DARPA (Defense Advanced Research Projects Agency) for the development and on-orbit demonstration of commercial LEO spacecraft buses in a LEO constellation network with robust low-latency communications features as part of DARPA's Blackjack program.
Following Telesat's initial 2018 contract for system engineering and interface definition under the Blackjack Phase 1 program, Telesat U.S. Services will develop and demonstrate the Blackjack Phase 2/3 Track B technology, including on-orbit testing the capabilities of Optical Inter-Satellite Links (OISLs).
As part of Phase 2, Telesat U.S. Services will deliver two spacecraft buses to DARPA in less than one year for a "risk reduction" flight to test OISL communications with government payloads in orbit and to demonstrate OISL interoperability with different hardware. The Phase 2 base contract represents an $18.3 million program for Telesat U.S. Services. Subsequently, additional Telesat LEO spacecraft may be procured to fully populate the Blackjack constellation, which represents a total contract value of up to $175.6 million if all options are exercised.
The Blackjack program is a demonstration of LEO satellites in hybrid commercial- government constellations offering highly resilient space systems, global persistence, low latency communications and rapid technology refresh. These enabling objectives will be accomplished by leveraging commercial space technologies including commoditized spacecraft buses, ground infrastructure and user segments at unprecedented low costs.
The company said the Telesat LEO constellation includes a number of distinctive features that align with the Blackjack program vision, including spacecraft buses with native OISL capability, mesh networking, onboard processing, and a full global network architecture backed by global priority spectrum allocations.
Executive Comments
"This next phase of the Blackjack program will showcase the powerful capabilities that commercial LEO networks bring to a hybrid architecture for government space communications," said Don Brown, General Manager, Telesat U.S. Services. "With OISLs and advanced networking native to the Telesat LEO constellation architecture, we are uniquely positioned to deliver interoperable mesh connectivity between government and commercial constellations. We look forward to continuing our work with DARPA to prove out the game-changing nature of hybrid commercial- government networks."
---
Blue Origin Successfully Completes NS-13 Launch
Blue Origin has successfully completed the 13th New Shepard mission to space and back and the 7th consecutive flight for this particular vehicle, a record for the firm.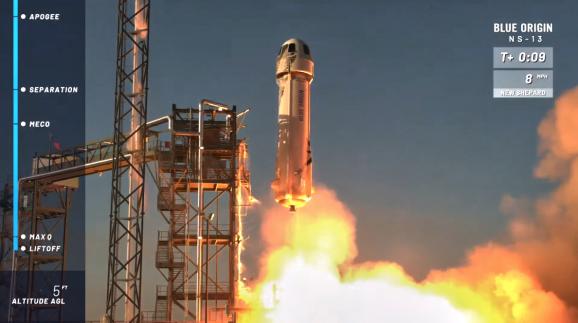 There were 12 payloads onboard including the Deorbit, Descent, and Landing Sensor Demonstration under the NASA Tipping Point partnership.
The lunar landing sensor demo was the first payload to be mounted on the exterior of a New Shepard booster and tested technology designed to achieve high accuracy landing.
This will enable long-term lunar exploration, as well as future Mars missions.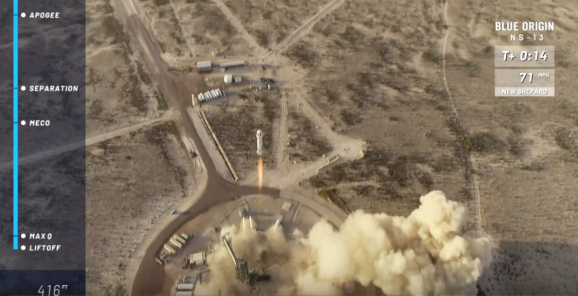 Key Mission Stats…
7th consecutive successful flight to space and back for this New Shepard vehicle (previous booster completed
five consecutive successful flights before retirement).

13th consecutive successful crew capsule landing (every flight in program).

The crew capsule reached an apogee of 346,964 ft above ground level (AGL) / 350,611 ft
mean sea level (MSL) (105 km AGL / 106 km MSL).

The booster reached an apogee of 346,563 ft AGL / 350,210 ft MSL (105 km AGL / 106 km MSL).

The mission elapsed time was 10 min 9 sec and the max ascent velocity was 2,232 mph / 3,592 km/h.

The mission carried tens of thousands of postcards from Blue Origin's nonprofit, Club for the Future,
some of which include a NASA Artemis stamp.
Executive Comment
"Today's flight was inspiring. Using New Shepard to simulate landing on the Moon is an exciting precursor to what the Artemis program will bring to America," said Bob Smith, CEO, Blue Origin. "Thanks to NASA for partnering with us, and congrats to the Blue Origin team on taking another step toward returning to the Moon to stay."
---