Intelligence Surveillance and Reconnaissance (ISR) implies a broad range of data collection capabilities within the Department of Defense (DoD).
_________________________________________________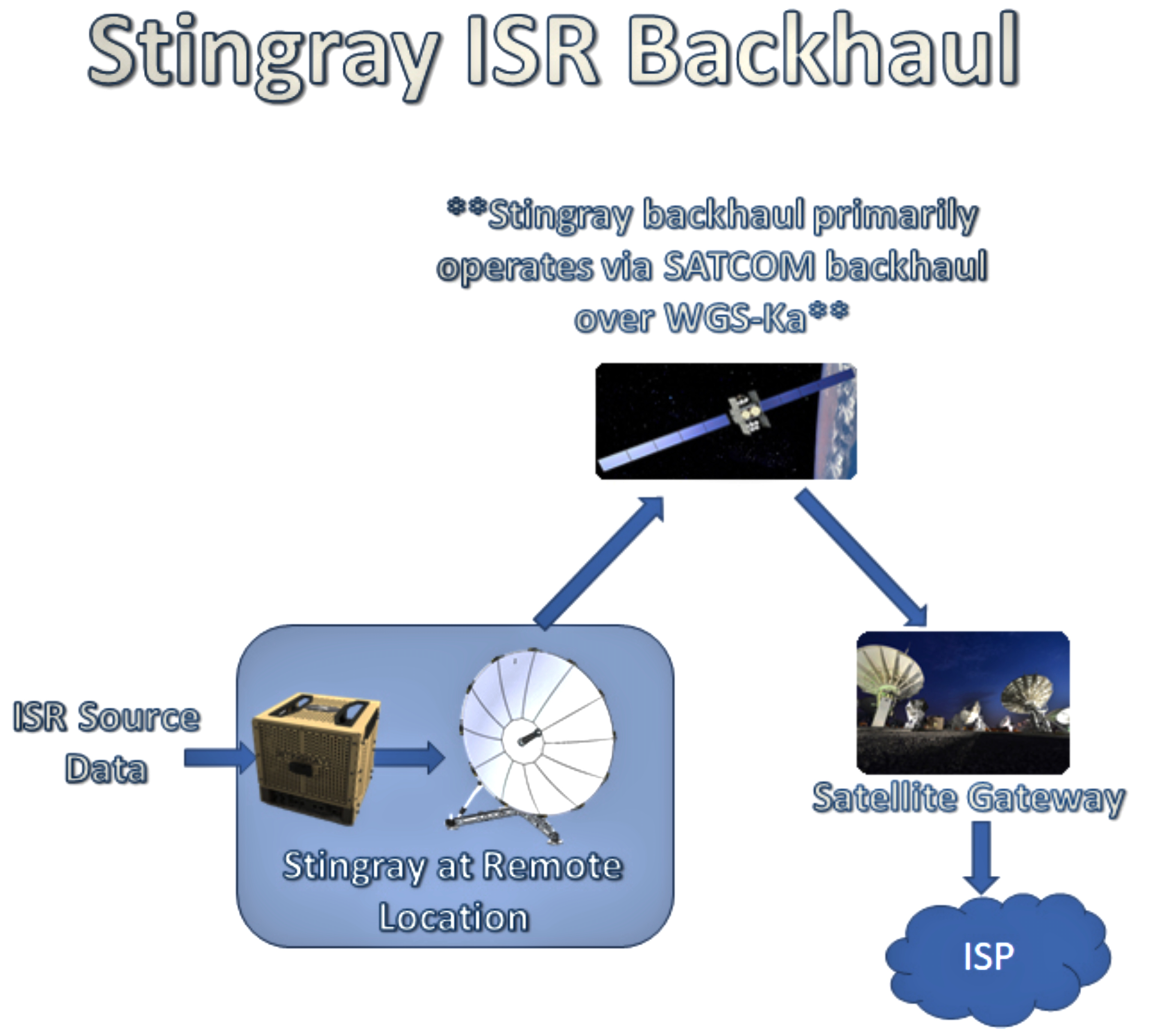 ________________________________________________
Reliable ISR collection, distribution, availability and consumption is quite often the cornerstone upon which many – if not most – modern battlefield decisions are built. The vast number of ISR sources in use today require very specific handling from source to destination to ensure products reach intended consumers with the fidelity required to execute mission objectives.
Transporting ISR products, or ISR backhaul, is moving data from its frequently tactical point-of-origin over a network for distribution to intended consumers/decision makers. ISR backhaul must be robust and responsive.
Satellite connectivity plays a key role as it enables robust connectivity in austere locations. Also key are new technologies and innovative products that meet the unique and ever-changing challenges presented by ISR transport, even the ability to use modernized satellite-based ISR in a potentially contested environment.
Legacy vs. Modernization
Existing legacy ISR systems performed a similar function but were built as a "system of systems" vice a ground up ISR backhaul solution. Recent requirement changes and DoD modernization initiatives necessitated a one-size-fits-all solution to propel ISR transport and standardization to the next level.
ISR modernization is a priority for the DoD and it includes sharing data across multiple environments — land, sea, air, space and cyber.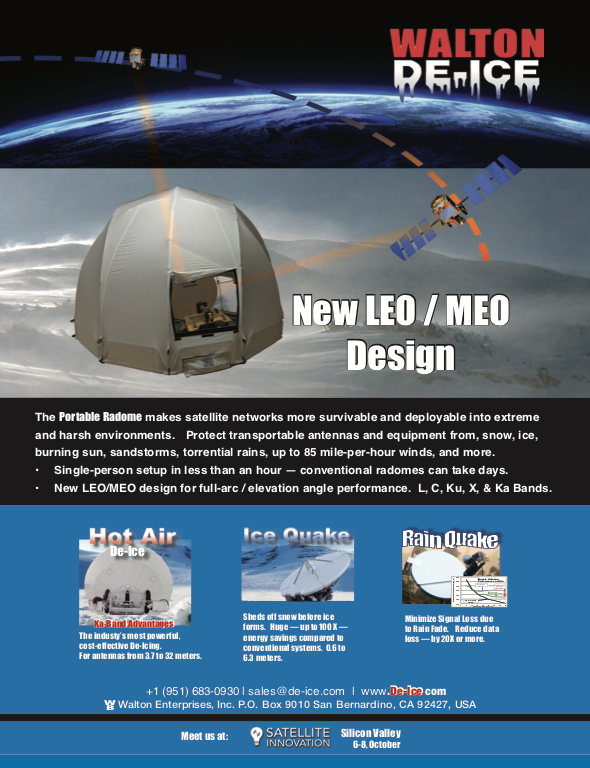 The Stingray Solution
ISR modernization requires a modular, scalable, easy-to-use solution – and the Stingray tactical ISR backhaul system was designed and built to meet and exceed this requirement. The Stingray system addresses modernization concerns by integrating proven vendor solutions into a core kit built specifically to address the demanding modularity and SWaP needs of tactical ISR backhaul, while retaining the ability to adjust scalability as needed.
Stingray can be thought of as a data transport capability at a high level – one that is filled with the best suited equipment to address a given customer's problem set. At its core, the Stingray system uses a commonly seen tactical architecture – antenna > modem > network distribution.
The version two — or V2 — employs an AvL Technologies satellite communications terminal that is the culmination of two years of joint development collaboration and certification testing between AvL Technologies and Sigma Defense Systems.
Part of this customization effort added ARSTRAT certification components, a modem outdoor unit (ODU), and a GBS receiver ODU with onboard router. As such, the ISR version of the AvL's FiT 135 antenna is ideally suited for the tactical ISR backhaul mission.
Satellite Backhaul Terminal
The highly modified ISR version of the FiT 135 antenna provides the system a means of long-haul reach back over military Ka-band frequency as the primary use case with the flagship offering of the Stingray V2 system.
When configured for use with the Sigma Defense Stingray V2, the terminal consists of a highly portable and lightweight 1.35m tri-band (X-, Ku- and Ka-bands) USASMDC/ARSTRAT-certified antenna system configured for Ka band operation over the Wideband Global SATCOM (WGS) satellite constellation.
The terminal features a Ka-band feed network that enables simultaneous and switchable reception of both left- and right-hand polarizations from WGS satellites. End users carry out their mission in either polarity and simultaneously receive two channels of Global Broadcast Service (GBS) data. This dual polarity feature may also allow users to transport one less antenna on their deployments.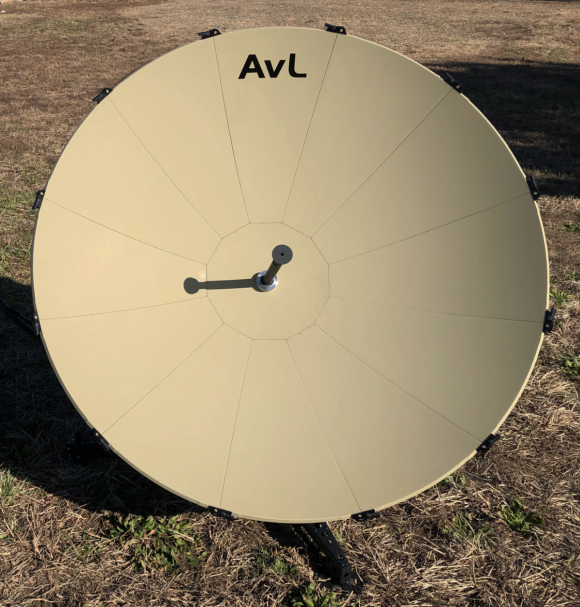 Frequency bands can be changed between X-, Ku- and wideband (commercial and military) Ka-band in less than one minute due to fully integrated and modular RF kits.
The terminal includes two ruggedized ODUs, including the modem ODU which features Enhanced Bandwidth Efficient Modem (EBEM) technology and complies with the widest possible range of U.S. Government and commercial standards. It is fully compliant with MIL-STD-188-165, complies with STANAG 4486 Edition 3 (EBEM), as well as the IESS–315 commercial standards at data rates allowing support for multiple full motion video feeds.
The L-band satellite modem can be configured for FIPS-certified TRANSEC and will inter-operate with other certified EBEM modems. Integrated into the modem ODU is AvL's Terminal Interface Unit (TIU) allowing the system operator to monitor and control via a color display and keyboard without the use of a PC – and with push button satellite acquisition.
Terminal monitor and control (M&C) provides access to the antenna controller, solid state power GaN amplifier (SSPA) and modem. Depending on mission requirements, alternate modems can be interfaced with the terminal due to the common form factor modem ODU. Testing has been performed using the latest industry protected SATCOM waveforms.
Accompanying the modem ODU, the receiver ODU integrates a provider-grade router and switch for the purposes of enforcing unclassified/sensitive data segregation, with sensitive data encrypted prior to arrival at the ODU. The receiver ODU network equipment also acts as a services demarcation router for the remote site, providing connectivity for Command and Control (C2) functions, encrypted ISR sources, and most any other Ethernet-based outputs.
Additionally, the ODU houses dual outdoor rated GBS receivers for two-channel reception of GBS broadcasts with DVB-S and DVB-S2 capable demodulators. The core system offers added port density beyond the primary included ports for adding custom services--should customer port density requirements exceed the core system, the vehicle offers approved add-on enclave kits as a feature.
Sensitive Data Management
Sensitive ISR data primarily aggregates in a controlled facility and is encrypted by the Stingray V2 rack for transport over the satellite terminal to the enterprise network for consumption. The rack contains an NSA Type-1 tactical encryptor, an ISR network edge router, video server, video transcoder and video encoder.
This equipment complement fields common video codecs like MPEG2, H.264, and H.265, as well as video transcoding to ensure any ISR source can be connected, encoded, modified, hosted, served and backhauled over satellite to intended consumers.
Sources can interface with the Stingray over copper coaxial (SDI/analog), pre-encoded Ethernet, or even via RF with added Rover receivers. With legacy systems, most of these independent functions were present, but required a higher level of user expertise to configure and manage multiple devices, IP addresses, passwords and interfaces.
Addressing user experience issues with legacy systems was a primary concern for the Sigma Defense Systems development team while designing the V2 system. The production Stingray V2 rack incorporates many enhanced features for user interface and overall operator ease-of-use.
The Stingray Control Unit (SCU) interface provides users a consolidated interface to configure and monitor the entire rack for ISR backhaul without modifying any M&C IP addresses, skipping the usual cable hopping exercise – all with a single cable interface point. The SCU communicates with preconfigured virtual machines (VMs) inside the video server to make independent device interface transparent to the operator.
Typical video stream setup is completed in less than one minute, which includes server setup for local video hosting at the remote location.
Modernization Requirements Met
Vendor-agnostic design, push-button satellite acquisition with the AvL FiT 135, SCPC/FDMA dedicated bandwidth over Mil-Ka, GBS/DVB receivers, built-in unclassified/sensitive data separation, simplified user interface with SCU, all in 6 transit cases and an overall 405 pound (28 cubic foot) pack out.
The Sigma Defense Systems Stingray V2 system with AvL FiT 135 ISR variant is a purpose-built tactical ISR backhaul system for the most demanding and dynamic battlefield environments – an innovative, flexible solution for an objective-oriented customer.
The Stingray II ISR Reachback Terminal is available through the General Services Administrative (GSA).
https://www.avltech.com
sigdef.com/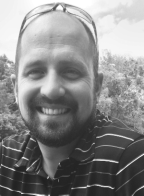 Author Talmadge Beasley is the Lead Systems Engineer for the Stingray program at Sigma Defense Systems. He is a career communicator with more than 18 years of experience in tactical and strategic communications--more than 10 years of those working directly with ISR collection platform systems/solutions.
Author David Provencher, Vice President & Director of New Business Development at AvL Technologies. Dave has 30+ years of experience in the telecommunications industry including roles in engineering and program management at Harris Corp., U.S. Military Ground Mobile Communications Systems at IBM, VP and GM at Andrew Kintec, Founder and President of TracStar Systems, Inc., and President and GM at Cobham, PLC. Dave has an engineering degree from the University of Central Florida, where he also holds a courtesy faculty position.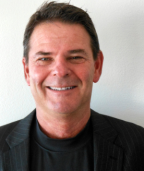 AvL Technologies is a world leader in the development, production and distribution of land mobile satellite communications equipment. Founded in 1994, and privately held, AvL is located in Asheville, NC, with 110,000 square feet of engineering, manufacturing and test facilities and 270 employees. AvL's products are distributed into US DoD/Government and international commercial markets including emergency response, public safety and law enforcement, oil/gas and mineral exploration and media/broadcast.
Sigma Defense Systems, Inc. is a Service-Disabled Veteran Owned Small Business (SDVOSB) specializing in global ISR transport solutions, network engineering, systems engineering, systems integration support, program management and project management for the U.S. Department of Defense (DoD). Located in Perry, GA, Sigma has over 100 employees at multiple customer sites across the continental U.S., Europe, Asia, and Africa.
---