Angered by a satellite news network's critical story during the Arab Spring, the Egyptian government jammed satellite transmissions, thereby preventing the nation's citizens from receiving the information.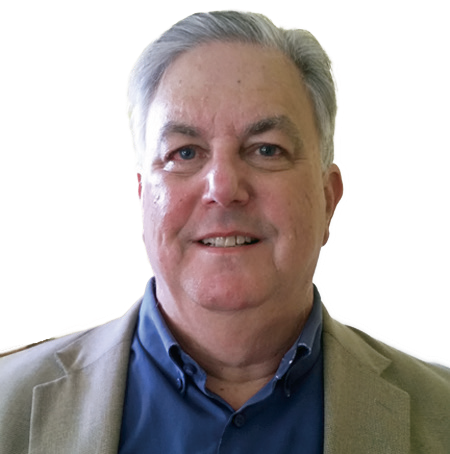 When Egyptian officials denied they were involved, commercial geo-location technology designed to locate interference with satellite communications enabled analysts to show that Egypt was, in fact, responsible—the country quietly dropped their interfering efforts.
At the request of the commercial news organization, that geolocation capability was provided by Kratos' managed SATCOM services. As RFI events are common to both the military and commercial sectors, Kratos provides such services, and more, to a host of commercial and government organizations.
Such growing commercial/military cooperation is not limited to RFI monitoring and interference detection, but also includes commercialization of the Air Force's Wideband Global SATCOM (WGS) system and the use of commercial launch vehicles to place DoD satellites into orbit, among others.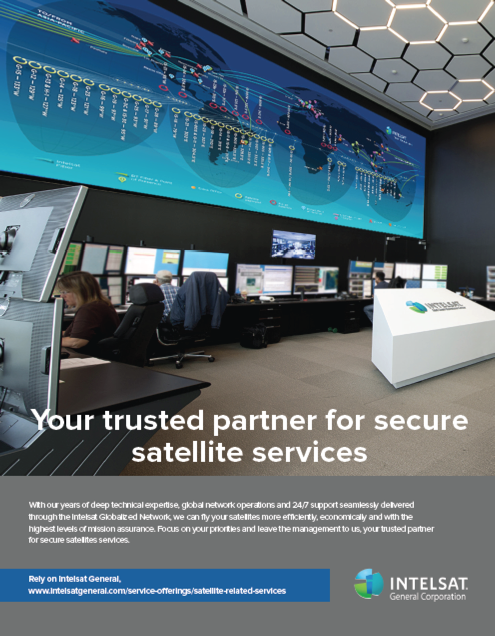 In a panel discussion at the 2015 SATCON conference, Retired Major General Jay Santee, US Air Force, shared his view of an infrastructure in which military satellites were supported by commercial SATCOM technology to provide mission critical satellite communications.
One example of this cooperation is Kratos' work with the Air Force Joint Functional Component Command for Space (JFCC Space.) A component of the US Strategic Command (USSTRATCOM), JFCC Space is responsible for executing continuous, integrated space operations to deliver theater and global effects in support of national and combatant commander objectives. This includes protecting the commercial satellite bandwidth leased by the US Department of Defense (DoD) to support a variety of critical mission needs, such as reconnaissance, surveillance and broadband communications between commanders and field units.
Protecting DoD Bandwidth
Under a contract with JFCC Space, Kratos is providing RF interference monitoring and geolocation services for US Department of Defense (DoD) leased commercial satellite bandwidth. The program offers a telling example of the growing interest and potential of closer military-industry partnerships in all aspects of space operations.
The program also embodies the increasingly important concept of government agencies utilizing managed services, in which companies don't sell equipment or software to the military, but instead assume responsibility for operation of key functions, thus enhancing efficiency and flexibility.
As reflected in the Space Enterprise Vision (SEV) recently outlined by General John Hyten, commander of Air Force Space Command, leaders of that service are looking closely at a variety of ways to restructure space operations, including expanding commercial partnerships. Under the SEV, military missions that don't require a military operator will be transferred to managed services providers. As a result, military personnel will be able to focus on the most vital missions, such as Space Protection and Navigation Warfare.
Although Hyten made clear that certain vital functions will always remain directly in military hands, officials are examining new roles for industry in such areas as ground control stations and developing the successor to the military WGS system.
Meanwhile, the government is currently conducting a wide-ranging study of potentially major changes in how it operates in this area, including a closer look at the use of managed services. The supplemental COMSATCOM support provided by Kratos and other companies is especially important in light of the fact that an estimated 80 percent of US military satellite communications are carried by commercial satellite operators, rather than by MILSATCOM systems.
A MILSATCOM Renaissance?
On Capitol Hill, Representative Jim Bridenstine (R—Oklahoma) has emerged as a leading advocate for new approaches to industry's role in military space. He is the sponsor of the "American Space Renaissance Act," which calls for comprehensive changes in all aspects of space policy, including commercialization, with the goal of securing the role of the United States as the "preeminent spacefaring nation."
The defense authorization bill passed by the House includes 10 provisions from Bridenstine's proposal, including one requiring that the analysis of alternatives for the successor to the WGS program includes a fresh look at commercial business models and technology insertion plans.
Flexible & Secure Architecture
For Bridenstine and others, the benefits of military-industry cooperation include cost savings and greater responsiveness to changing technology as well as a more resilient architecture in the face of potential attacks on space systems by a sophisticated adversary in some future conflict.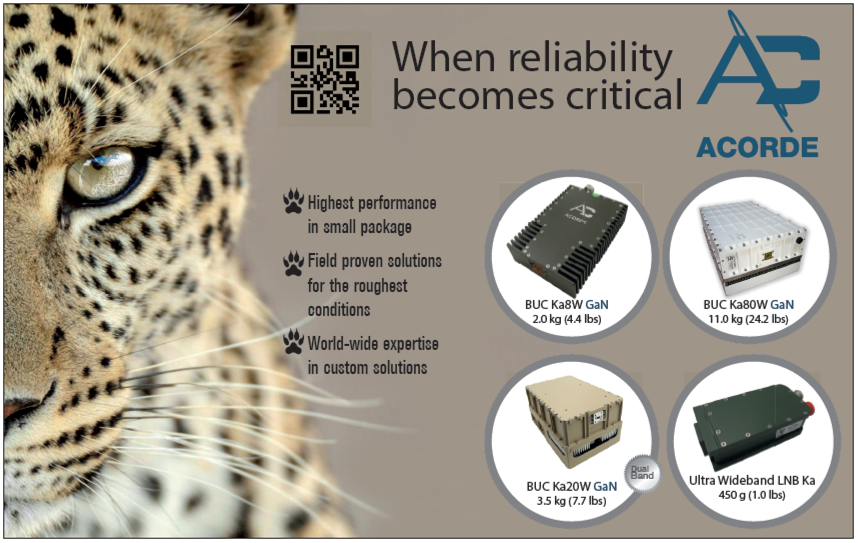 "If you look at the WGS architecture, in the future we could have up to 10 of these satellites, which are our geostationary satellites that provide over-the-horizon communications for the military, and are owned and operated by DoD," Bridenstine observed in a recent interview. "Those 10 satellites are important, but we need to distribute the architecture in a way that will complicate targeting for an enemy. If we look at the commercial satellites that are in geostationary orbit, then we have 150 satellites. The goal is to complicate targeting for our adversaries, while at the same time providing resilience for our warfighters."
Bridenstine also notes the benefits of managed services. "The government doesn't have to invent its own architecture, but can go to a commercial operator and say it has a certain number of bits that need to go from one particular location to another. Then the commercial operator can create the solution, and the government doesn't have to invest on its own. The chief advantage is that the government doesn't have to create its own networks, which in some cases will end up being only temporary.
"On the other side, the commercial operators can provide government specific requirements and service level agreements," he continued.
"So if Special Operations Command wanted to have an agreement with a commercial operator, they could purchase a temporary Service Level Agreement (SLA) that gives them priority. When it comes to managed services, an SLA provides the government a level of efficiency that we don't currently have."
"When you use commercial services, you have the power of the market helping to keep costs down," noted Phil Carrai, President of Kratos Technology and Training Division. "In our case, we have operators who are doing it for a living and don't require training or have high turnover. When you put uniformed personnel in a position, they usually need to be trained on the systems they are operating, and then they move on after a few years. Because the types of services we provide don't require a military person, we're augmenting the ongoing mission activity. The military and government are driving toward putting operations in place that are run by experts in a commercial field so uniformed personnel can focus their attention on critical mission related activities."
"It's also leveraging the infrastructure of commercial enterprises," said Greg Caicedo, Kratos' Vice President who oversees the program. "In the case of the services that we're providing for JFCC-Space and others, we have a global infrastructure that we maintain, and have developed the products that we deploy. So we can install new software or features that would benefit the government, which doesn't have to worry about maintaining and operating the infrastructure."
Congested Environment
The push for closer partnerships is also occurring at a time of significant transformation within the satellite world, as it moves from fixed-satellite-service to high-throughput satellites, which can provide many times the capacity of older systems. As a result, satellite operators will be able to offer a new range of services and also reach end-users directly, moving away from the traditional method of selling capacity to resellers that then repackage it.
"These satellites are changing the business, and that will change how the military buys what it needs, as well as how we can support and monitor it, including sensors designed for HTS spot beam monitoring, using data analytics to assess HTS performance and enhanced situational awareness of monitored satellites, beams and related collateral signals. At the same time that the satellite industry is going through that transformation, we're developing a way to ensure that the government is getting the best value from providers," Carrai added.
The explosive growth in the satellite business has greatly increased the need for EMI monitoring such as that provided by Kratos to Central Command (CENTCOM) and Pacific Command (PACOM) under their contract with JFCC. With so many satellites operating on common frequencies and orbital slots, there are frequent opportunities for SATCOM interference.
The majority of the interference is unintentional, due to a variety of factors. Operators may be using faulty equipment, systems may be incorrectly positioned or operators may not be in compliance with regulations. Sometimes broken equipment can put out excessive or misdirected power, creating interference for other users on that transponder, explained Caicedo. Adjacent satellites can also be a problem due to the close proximity of satellites.
The goal of EMI monitoring is to ensure that the SATCOM is delivering needed capacity, and that the government is able to respond whether someone is accidentally interfering or intentionally jamming transmissions.
Although the US government has some capability in this area, officials found that they needed additional coverage. That led to the agreement with Kratos, which already provides such services extensively to commercial operators.
RFI Monitoring & Detection
The Kratos infrastructure comprises an extensive global network of RF monitoring and interference detection sensors and geolocation systems. The current configuration includes 16 worldwide monitoring sites hosting more than 40 antennas with visibility to more than 40 satellites, 80 beams and 100 transponders. In addition, five dedicated steerable dual-antenna geolocation systems support Ku- and C-band with visibility to more than 80 percent of fixed satellite service systems. The overall network is scalable, and Kratos executives anticipate 2016 growth that will more than double the current monitoring capacity.
The service includes Kratos' Monics® carrier monitoring product whose sensor infrastructure covers their customers' fixed satellite service beams and uses state-of-the-art technology to take high-speed, accurate measurements of critical satellite communication signals.
"Monics uses a high-speed digital signal processing capability that makes carrier measurements against a monitoring plan, so that our team gets notified whenever there is any change to our customer's terminals or bandwidth," Caicedo explained. "Our other primary product is satID®, which is a highly accurate system to locate the interference. We use a time-difference-of-arrival and frequency-difference-of-arrival method to perform geolocation that is typically accurate to within 5km of the interference location."
In addition, the company's Compass® Monitoring & Control (M&C) and NeuralStar® network management products keep tabs on the health and performance of all devices supporting the services. With these products, RF analysts can remotely control all the systems around the world from a facility in Colorado Springs, Colorado, where they are able to turn antennas and make sure that all systems are operating.
The Network Operations Center employs a dedicated workforce skilled in RF spectrum management, geolocation and data analysis, supporting government and commercial customers on a round-the-clock basis. The personnel can ebb and flow as needed across fluctuating customer requirements, apply consistent skills and utilize broad databases and solution sets, allowing Kratos to offer a highly efficient application of resources to its customers.
That staffing flexibility provides significantly lower personnel spending than the government would need to maintain its own workforce dedicated specifically to the mission. It also reduces training, permanent-change-of-station, infrastructure and other operations and maintenance costs.
"Not only do we perform a real-time function, identifying and responding to interference that may be affecting communications, but we also look to resolve it," said Caicedo. "We leverage our relationships with satellite owner/operators around the world, to geolocate interference, perform analysis or work with partners to mitigate the impact of the interference. We also collect data and analyze how SATCOM is performing over time."
Enhancing Utilization & Efficiencies
In addition to EMI monitoring and interference detection, Kratos also helps its commercial and government customers enhance bandwidth utilization by providing them with reports on bandwidth usage and trends over time.
"We can provide our customers with data collection and analysis services, looking at bandwidth utilization and providing them feedback on how to possibly consume bandwidth more efficiently. We get information on how they plan to use the bandwidth, and compare that to how they performed against that plan, to assess the utilization of that bandwidth," said Tom Zehringer, Kratos Operations manager.
"Satellite operators can use the information to provide feedback to their customers on how they are utilizing their bandwidth, so they can be informed consumers the next time they need to buy," he continued. "It's like your cellphone bill, where your provider gives you usage information, so that you can use data most economically. This provides awareness they didn't have before—information to make decisions that they didn't have in the past."
For Carrai, the implications of such cooperation are clear: "Kratos and other commercial SATCOM enterprises are demonstrating how valuable a commercial service can be. We are providing a service that is both comparatively inexpensive and of real value, and we're doing it with skill and speed.
"The government can trust and depend on commercial entities for the kind of support activities that they've done in-house before, allowing them to focus more of their resources on mission success," Carrai concluded.
---