Over the past year, the U.S. government has taken a number of actions and implemented the first steps of strategies that promise to redefine how it acquires satellite communications (SATCOM).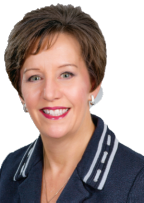 These incrementally progress toward the goal of developing an integrated SATCOM architecture of the future with enhanced capabilities, resiliency and affordability by intentionally leveraging commercial SATCOM (COMSATCOM). In particular, a few developments stand out as key indicators of progress:
During the 35th Space Symposium in April 2019, consistent with the National Defense Strategy, top government leaders repeatedly spoke about the essential role that COMSATCOM plays in their space strategies. According to former U.S. Air Force Secretary Heather Wilson, "We must be able to leverage innovation in the commercial space industry to stay at the forefront of technology and ensure our access to space."
COMSATCOM procurement responsibility made its transition from the Defense Information Systems Agency (DISA) to U.S. Air Force Space Command (AFSPC). According to General John W. "Jay" Raymond, U.S. Space Command and (then) AFSPC Commander, "Our vision is for users to be able to connect quickly among different satellite constellations or service providers." This transfer means AFSPC will oversee procurement of nearly all military and commercial SATCOM for the Department of Defense (DoD), and will afford it the opportunity to manage SATCOM as an enterprise, integrating delivery of all SATCOM, commercial AND military, services in the future and increasing efficiency and effectiveness for the joint force.
The budget submission for fiscal year (FY) 2019 included $8 billion of additional funding for space over the next five years, fully embracing the new strategy that recognizes space as a crucial domain for national security. The National Defense Strategy acknowledges an increasingly complex global security environment: "These changes require a clear-eyed appraisal of the threats we face, acknowledgement of the changing character of warfare, and a transformation of how the Department conducts business." Thus, it shifts focus onto highly mobile mission sets to support advancements in intelligence, surveillance and reconnaissance, demanding resilient SATCOM, inclusive of COMSATCOM.
The FY 2019 appropriation of $49.5 million in U.S. Air Force budget created a new program of record for "commercial (SATCOM) integration." The program is intended to pursue a wideband and narrowband communications architecture and acquisition strategy that includes both government and commercial SATCOM networks. Government leaders and DoD officials have indicated that they are seeking a comprehensive long-term plan to buy COMSATCOM via a seamless, integrated network structure, and that meaningful changes in SATCOM procurement are required to make this happen.
The U.S. government is shifting away from the traditional lowest price technically available (LPTA) approach to COMSATCOM acquisition. The Defense Federal Acquisition Regulation Supplement (DFARS) and the full Federal Acquisition Regulation (FAR) were updated for applicability across the entire federal sector. In an extremely positive shift, LPTA now will only be applicable when "DOD would realize little or no additional innovation or future technological advantage by using a different methodology," according to the GAO. Thus, when COMSATCOM is integrated into the critical infrastructure as part of the integrated SATCOM architecture, performance measures of merit are essential discriminators.
The Pentagon's release of some of its conclusions about the U.S. Air Force's Analysis of Alternatives (AoA) for a follow-on to the Wideband Global SATCOM (WGS) system underscored the urgency for a forward-looking partnership between the government and the commercial satellite industry to ensure available solutions are fully considered as part of the recapitalization process.
On August 29, the President officially reestablished U.S. Space Command as the Defense Department's 11th unified combatant command – a new separate service for space operations. Space has become a "vital domain" that is critical to the nation's security and economy and is no longer a benign environment, General Raymond said. The command will have a "sharper mission focus on protecting and defending space assets, will have a stronger unified structure with our intelligence partners and a closer connection to partners and other U.S. warfighting commands."
The National Defense Authorization Act for Fiscal Year 2020 created the U.S. Space Force as the sixth branch of the U.S. armed forces. As part of its oversight of COMSATCOM acquisition, the branch unveiled its satellite communications strategy, U.S. Space Force Vision for Satellite Communications in January 2020, which calls for an integrated network of commercial and military satcom services.
Looking forward, the government may consider the following next steps:
Implement a "commercial first" strategy. Once it is acknowledged that integrated SATCOM is a critical enabler for mission success, dated or skewed arguments regarding "fee vs. free" become irrelevant. Rather, the resiliency of the integrated communication paths for mission execution is the driver. The commercial SATCOM industry understands this requirement and has invested heavily into improving SATCOM mobility, flexibility, redundancy, throughput, resiliency and protection.
A strategy that places "commercial first" to leverage these operationally relevant, enhanced capabilities from the commercial sector incorporated into the baseline DoD architecture, ensures consistent, robust innovation and technology upgrades that benefit the serviceman and woman and the operational planners. This also allows future military SATCOM investments to focus on niche unique capabilities while benefiting from the commercial ubiquity and organically invested R&D that arrives without upfront cost to agency customers, while inserting optimum capability, flexibility and resiliency for end users.
Leverage SATCOM as a Service. SATCOM as a Service has emerged as the satellite acquisition model for the modern age, enabling users' access to mission-critical, reliable connectivity, anytime, anywhere. Designed for global mobility, SATCOM as a Service provides a critical end-to-end communications infrastructure that is owned and managed by trusted commercial owner operators and includes the space and ground segment elements that deliver globally-available and seamless connectivity. Shifting towards this service acquisition strategy allows military experts to focus on mission execution rather than network management. Satcom as a Service users then can simply connect anytime and anywhere, thus realizing the enhanced operational benefits with no R&D budget burden on their part. Yet, it allows operations to leverage technology advancements, capabilities and encryption provided as a managed service, thus enabling the desired flexibility, resiliency, security and cost-efficiency governments require. Additionally, this model evolves away from the dated method of inefficient and costly leased spectrum or MHz model, when military operators had to "guess" as to where, when and how much bandwidth they would use. With SATCOM as a Service's always-on capability, the quality of service is assured and pricing is predictable. It eliminates budget uncertainty for DoD customers, while providing integrated SATCOM capability interoperable with and right alongside of military SATCOM capabilities.
Budget commitment. The FY 2019 appropriation for COMSATCOM represented a promising launch point for laying the groundwork of establishing these interoperable yet heterogeneous networks. To further advance successfully in this direction, DoD leaders should include procurement as well as Operations & Maintenance (O&M) funding within the Future Years Defense Program (FYDP) to intentionally acquire COMSATCOM as part of the overall architecture, rather than as an afterthought. This kind of long-range planning and budgeting lays the foundation of strategic SATCOM acquisition necessary for operations in today's contested environment to meet the increasing demands of mission operations.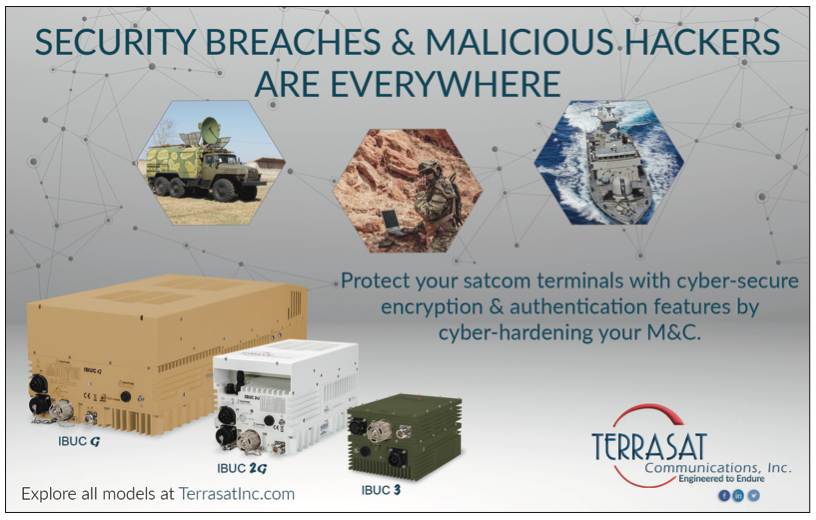 Execute real change in the acquisition of SATCOM. Despite all of the progress made and the leadership messages, there may still be a cultural resistance to the embracing of operationally available commercial technology advancements in favor of clinging to well-established yet dated acquisition models. Unfortunately, this prohibits government users from leveraging the entire range of advanced commercial solutions already available that will enable them to do their jobs more effectively. Acquisition professionals are obligated to supply government planners and operators with a "fully stocked toolshed" for their SATCOM needs. This should include modern, commercially-developed capabilities as the foundation to augment legacy SATCOM and, in time a finite set of potentially purpose-built platforms for their unique unmet needs. Without this well-stocked toolshed, an essential, fully integrated architecture comprised of heterogenous networks, interoperable and roaming modern capabilities, true SATCOM resiliency will remain out-of-reach.
Future Prospects
Inmarsat is encouraged by the momentum established over the past year. While much remains to accomplish though with the continued collaboration and partnership with the COMSATCOM industry, we will continue to progress toward an integrated SATCOM architecture of the future. Given the leadership in place, the demand signals from operations and advanced capabilities from commercial operationally available and planned, there is much to anticipate as we look to the future. I, for one, will be watching closely as we enter this new year to see what real progress will be made toward an integrated SATCOM architecture.
I am hopeful for real transformation that will best serve the mission and our valued customers for many years to come — as long as we keep moving forward together.
Rebecca Cowen-Hirsch is Senior Vice President for Government Strategy and Policy at Inmarsat Government Inc., a wholly-owned subsidiary of Inmarsat plc, the world's leading provider of global mobile satellite communications to the United States government. Ms. Cowen-Hirsch is responsible for establishing Inmarsat's strategic direction, policy and advocacy with respect to U.S. government.
Ms. Cowen-Hirsch has more than 25 years of defense, aerospace and executive leadership experience. She served in the U.S. Department of Defense (DoD) as the Program Executive Officer for SATCOM, Teleport, and Services at DISA and the first Vice Component Acquisition Executive for DISA. She established the Defense Spectrum Office, serving as its first Director.
She is a rated experimental flight test engineer and became the first female civilian Mission Commander for the Advanced Range Instrumentation Aircraft (ARIA) mission. She was awarded the Exemplary Service Medal for her service to the DoD. Ms. Cowen-Hirsch received her Bachelor of Science degree in Electrical Engineering from the University of Kentucky and she is a Senior Contributor to MilsatMagazine.
---