4 SOPS Mobile Team Takes Flight
Senior Airman Hans Houser was just finishing laundry and getting ready for bed when he received a late-night call.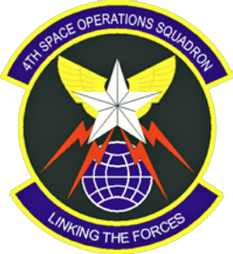 "Exercise, exercise, exercise, this is a recall for all mobile members, report to the DOM Bay," the person on the other line said.
Houser instinctively hopped up to quickly ready his uniform and bags. Three years of training with the 4th Space Operations Squadron mobile team prepared him for this moment. He entered the 4 SOPS mobile loading bay together with dozens of space operators, engineers, maintainers, security and support augmentees where they awaited a briefing to fully understand what was about to happen. After the security doors clicked, the chatter died down—it was time. The team was to execute a mobile space operating contingency mission in a peacetime environment outside the continental United States. Their destination—an undisclosed location in Hawaii.
"We chose Hawaii because we were looking for a site we haven't really pre-surveyed to prove we can operate anywhere in the world at any given time. It's a proof of concept (for) us," said Lt. Col. Sherman Johns, 4 SOPS commander.
This does not happen every day, nor every year for that matter. The last time the mobile team executed a contingency mission was more than eight years ago.
"We have a new mission platform here that has never done anything like this," explained Capt. Paul Karsten, 4 SOPS Mobile Operations Flight commander. The squadron controls Milstar and Advanced Extremely High Frequency satellite constellations, a highly protected military satellite communications network.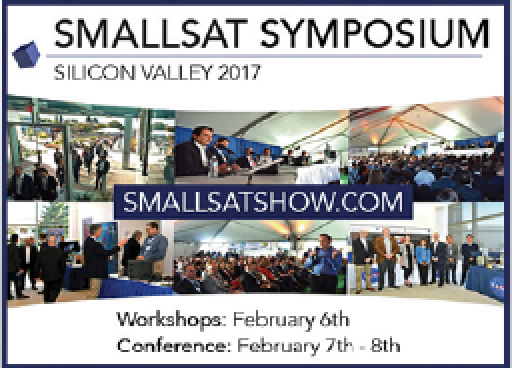 Most of 4 SOPS's operations support tactical users, such as Army and Marine Corps forces operating down range in need of secure communications. In the event of a nuclear war, the mobile team must be ready to transport their Advanced Ground Mobile satellite operations center and Low Profile Antenna assets to another location to continue running military satellite communication operations. This means they must be able to continue operations anytime, anywhere around the world. During this mission however, the exercise scenario depicted a satellite not operating in accordance with the rest of the constellation. The mobile team was responsible for reeling it back into the fold.
"In the event of a crosslink breaking and a satellite being all by itself, we will deploy out and provide cryptographic rekeys for (users) to be able to log on to the satellite to use it as needed," explained Karsten.
After learning their mission, team members dispersed to begin transport. According to Senior Airman Zane Balcer, 4 SOPS DOM technician, daily preparation for deployment is a crucial component for the 4 SOPS Mobile Flight.
"We make sure everyone has the right paperwork, everyone's up to date with their training. In the event that we do need to deploy, we are all ready to go and not scrambling at the last minute," said Balcer.
That preparation was evident, as teammates coordinated and prepared equipment and vehicles for convoy. Others reported to the armory to retrieve weapons and protective gear for the assets. Houser, dual-hatted as a mobile EHF operator as well as the weapons manager, ensured his team was fully equipped. He makes sure the needed weapons are issued as well as looks after the maintenance. With go-bags and all equipment prepared, the crew set out on a tightly coordinated convoy to the flight line.
To say this was a big project is an understatement. The AGM is a full-sized semitrailer that contains the AEHF Satellite Mission Control Subsystem and Advanced Antenna Calibration Facilities Interim Command and Control terminals. The LPA fully functions with all the capabilities of a traditional large-scale antenna.
Both of these assets needed to be loaded onto a C-17 Globemaster III. Skilled drivers maneuver the AGM within an accuracy area of just a few inches. The clockwork process of loading immense assets onto the colossal aircraft required all hands on-deck. Once all equipment was ratcheted and chained down, the mobile team took flight.
During the journey, team members rested on mesh seating and make-shift cots along the edges of walls and floors while the trailer took up most of the open floor. After landing, the crews again worked together to off-load in the tropical humidity of an island more than 3,000 miles away from home station.
Armed 4 SOPS security augmentees guarded the assets while transporting them to the operating location. From this point until the end of the exercise, the mobile space operating machinery would not be left without the protection of several weapons qualified 4 SOPS mobile members, day or night.
Senior Master Sgt. Charles Shurchay, 4 SOPS superintendent, explained the big picture of why it's vital for mobile space operators to have advanced security training to protect the assets.
"We have adversaries who want to weaken space assets and weaken our ability to project global power. For us to be able to do this enables our operators and the national command authorities to take action against those adversaries regardless of whether or not they limit our capabilities to command on the Milstar satellites," said Shurchay.
The mobile team was called to be "Semper Gumby" because of their flexibility during all aspects of the exercise. Security augmentees stayed vigilant throughout damp, sweltering days to warm, rainy nights. Space operators constantly monitored and responded to events within the control center.
On the last day of the exercise, the mobile team left the same way they arrived, returning to Colorado carrying precious cargo.
"It feels like we have the readiness. Additional training may be needed to get everyone up to speed, but I feel like everything we've been training for, this has paid off tremendously," said Balcer.
Team Schriever members may not fully understand why 4 SOPS has a flight that needs to be able to deploy in a minute's notice.
"We do have good support, but (the mission) is not very well-known. If others knew what we were doing, they would see the big picture of what 4 SOPS and the mobile mission is in of itself, and how it integrates to the rest of the warfighting capability," said Karsten.
Houser is one of several young mobile team Airmen, averaging 22 years old, who are responsible for the maintenance, operations and protection of the mobile assets.
"It's a truly exciting mission and you always learn something new because of the many moving parts of the mobile mission," said Houser. "There's a sense of pride in what you do, and for me, it's all about seeing the end results. Being in mobiles, you get to see the end of your work."
Story by 2nd Lt. Darren Domingo 50th Space Wing, USAF
---
A Tactical Debut From iDirect Government
The Series 11000 Tactical Hub has now been released by iDirect Government (iDirectGov), who provide MILSATCOM products and services to military and government concerns—this new hub brings flexibility, agility and efficiency to warfighters, first responders, disaster recovery personnel and field operators.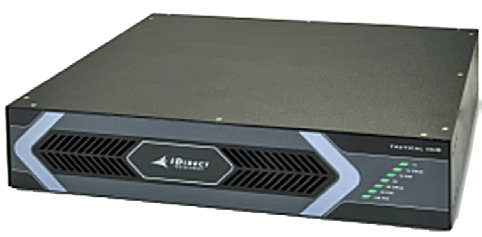 The iDirect Series Tactical Hub is a ruggedized, compact, durable and deployable solution that is easy to set up due to its reduced size, weight and power (SWaP). Weighing approximately 20 pounds in a 2RU chassis, the Tactical Hub comes embedded with the nexgen of defense line cards—the DLC-T and DLC-R.
The DLC-T supports as much as 45 mega-symbols per second (Msps) downstream and is capable of providing one-way transmission security (TRANSEC) to secure broadcast traffic.
The DLC-R supports upstream traffic as much as 15 Msps in single time division multiple access (TDMA) carrier mode and as much as 29 Msps composite in multi-channel mode—nearly four times the increase in aggregate throughput compared to previous line cards.
The new Tactical Hub is powered by Evolution software and works with the Evolution Series remotes. The Tactical Hub comes bundled with a small form factor network management system (NMS), protocol processor and layer-3 switch.
The complete bundle occupies 5RU of network rack space with a depth of 20 inches. The bundle includes a four-channel TDMA license to enable operators to take advantage of the DLC-R's multi-channel capabilities.
The Tactical Hub features:
• Federal Information Processing Standards (FIPS) 140-2 Level 3 (certification pending), with TRANSEC
• Embedded RCM-PPS module
• Variable temperature-controlled fans
• Field-replaceable power supply
The hub is secure and can work anytime and anywhere—from remote locations to urban dwellings.
idirectgov.com
---
SBIRS Sign-Off
Lockheed Martin's newly upgraded Space Based Infrared System (SBIRS) ground system received sign-off from the US Air Force, enhancing the constellation's ability to deliver infrared data that is critical to early missile warning and defense.
The new SBIRS ground system at Buckley AFB in Colorado serves as the nerve center for the constellation, collecting large amounts of data from the satellite's powerful sensors and converting it into actionable reports for defense, intelligence and civil applications. The Block 10 system includes upgrades like faster collection times, improved threat detections and improved target tracking and infrared information to see dimmer events faster.
Operational Acceptance of the SBIRS ground system consolidates the Air Force's command and control of legacy Defense Support Program satellites, SBIRS geosynchronous Earth orbit satellites and highly elliptical orbit payloads into the same ground system. SBIRS Block 10 also improves cueing data for missile defense systems and allows for command, control and mission planning of taskable sensors, as well as real-time and offline raw sensor data processing for technical intelligence used by the intelligence community.
Already, the multi-mission system supports missile warning, missile defense, battlespace awareness, and technical intelligence and also distributes raw and processed data in order to support civil and emerging applications. With the deployment of the ground system, Lockheed Martin will provide ongoing operations and sustainment support, while continuing to enhance the system through additional cyber security capabilities, automation features and continued evolutions to support Air Force requirements.
lockheedmartin.com
---
Inflatable SATCOM Is An Award Winner
GATR Technologies (GATR), a subsidy of the Cubic Corporation, has received the Most Innovative New Product (MIP) Award in the Defense, Transportation and Cybersecurity category at the 2016 CONNECT MIP Awards that took place at an awards ceremony on December 1, in San Diego. Due to the inflatable antenna technology, there are operational and affordability advantages as the antennas are designed for extreme portability, reliability and ease of setup, even in extreme environments.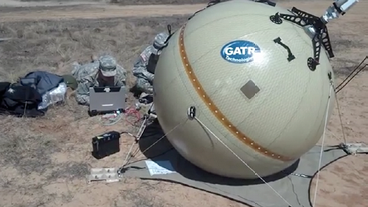 The antennas can be air dropped to a military unit or transported as commercial baggage, which is a competitive edge that supports the effectiveness of expeditionary missions. With GATR's portable antennas, customers can now set up communication in less than 60 minutes, without the need of special tools.
This is the 29th year of the annual awards program that honors San Diego's leaders of innovation and groundbreaking new products launched in the last year.
Bradley H. Feldmann, President and Chief Executive Officer, Cubic Corporation, said, "Innovation is the backbone of Cubic and we will continue to focus on technologies to increase competitive advantage and offer best solutions to our customers worldwide."
The annual MIP Awards is CONNECT's largest and most prestigious event, attracting more than 700 of the region's top business leaders, researchers and capital providers. More than 110 companies competed in the rigorous, four-month judging process, with a total of only ten winners awarded in the various categories.
The complete list of MIP Awards: connect.org/
cubic.com
---