---
The Mighty Minotaur Successfully Pushes the NROL-129 Mission From Wallops.
The classified National Reconnaissance Office's (NRO) NROL-129 mission launched successfully from the Mid-Atlantic Regional Spaceport, known as MARS, at NASA's Wallops flight facility — this was the agency's third launch of 2020.
---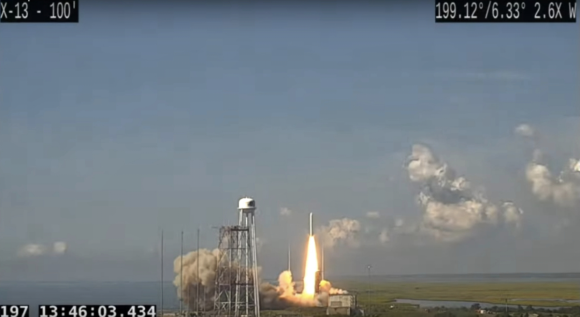 ---
Of note is that this was the first flight of the Northrop Grumman built Minotaur IV rocket from this launch site and four payloads were lifted to orbit for the NRO. Northrop Grumman and the NRO teams had been preparing for this launch starting nearly two months ago, including the incorporation of the solid propellant engines, the payload encapsulation and all final processing. These actions were all completed in the new payload processing facility at Wallops, with final closeout activities occurring during the past weekend.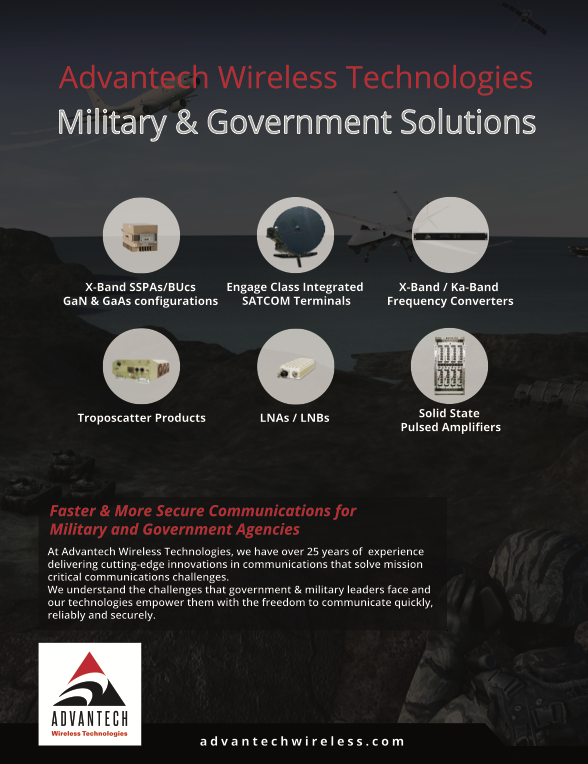 The launch occurred at Wallops Pad-0B, with a nearly instantaneous liftoff… full thrust for the Minotaur was attained within 0.2 seconds of engine ignition, far faster than could have been accomplished with a liquid propellant engine.
This mission carried four payloads designed, built and operated by the agency to support the overall national security mission by providing intelligence data to United States' senior policy makers, the Intelligence Community and Department of Defense (DoD). The NROL-129 was the NRO's 54th launch since 1996, with the next launch from NASA Wallops Flight Facility scheduled for Q2, CY2021.
Northrop Grumman's Minotaur rockets have completed 26 missions out of every major U.S. spaceport and have enjoyed 100 percent success. Under the U.S. Air Force Orbital/Suborbital Program-3 (OSP-3) contract, Northrop Grumman integrates, tests and provides space launch services for the Minotaur I, IV, V, VI and C family of rockets.
The OSP-3 contract is managed by the Rocket Systems Launch Program, which is part of U.S. Space Force and Missile Systems Center (SMC). OSP-3 expands on OSP-2 by continuing to use excess ICBM motors and includes potential Evolved Expendable Launch Vehicle new entrant launch vehicles. The OSP-3 contract allows for an indefinite delivery, indefinite quantity with a $900M ceiling based on a firm fixed price service contract strategy.
The latest information regarding upcoming NRO launches include:
• NROL-44 and NROL 101, both from Cape Canaveral Air Force Station, Q3 of CY2020
• Vandenberg Air Force Base, Q4, CY2020
• NASA Wallops, Q2, CY2021
• The next launch from New Zealand is scheduled for Q2, CY2021
Executive Comment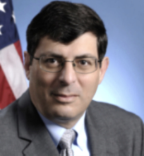 "NROL-129 represents a collaboration between the NRO and our industry partners to design, build, launch and operate a system of satellites that will demonstrate revolutionary capabilities of value to the nation and our allies," said Dr. Chris Scolese, the agency's director. "Despite facing challenges in 2020, we have found new and better ways to collaborate with our partners from a distance, relentlessly pursuing our mission and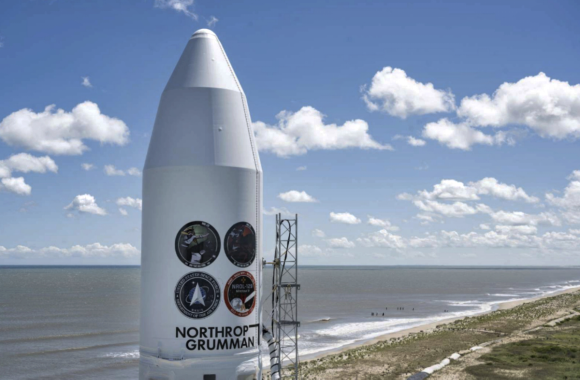 denying sanctuary to our adversaries. I want to thank all of those involved across NASA, Northrop Grumman, Virginia Space, the Space and Missile Systems Center, and of course, the NRO for pulling together to make this launch a success.
"The NRO is committed to providing resiliency in our operations through diversified launch options, and the success of NROL-129 is the culmination of years of steadfast collaboration with our civilian, military and commercial space partners to help us achieve that commitment," said U.S. Air Force Colonel Chad Davis, director of the NRO's Office of Space Launch. "We have a long record of developing, delivering, launching and operating the world's most advanced space collection systems and capabilities in support of national security, and we're happy to add our first dedicated launch from the Virginia Space Coast to that history."
---
SpaceX Successfully Launches a Military Satellite for South Korea
The SpaceX launch of South Korea's military Anasis-II mission lifted off from Space Launch Complex 40 at Cape Canaveral Air Force Station in Florida at 2:30 p.m.,PT, on July 20.
Earlier this month, on July 14, there was a delay as SpaceX explained it was pushing back the launch "to take a closer look at the second stage, and to swap hardware if needed" just a day before launch.
Anasis-II is South Korea's first military communications satellite — a a very limited amount of information regarding the mission was available, save for that fact that the satellite is based on Airbus' Eurostar E3000 satellite bus.
ANASIS-II will be deployed into a Geostationary Tansfer Orbit (GTO) by the SpaceX Falcon 9 launcher. The satellite will then use its own propulsion to maneuver into its specified slot. This launch was SpaceX's first GTO mission of 2020.
---
UK Ministry of Defence Signs Airbus for the Skynet-6A Satellite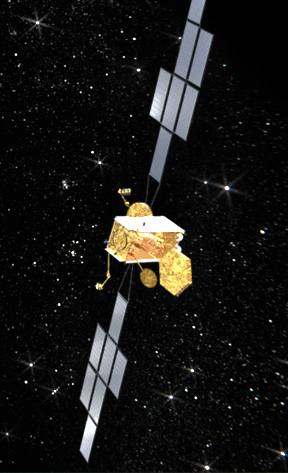 Airbus Defence and Space has signed a contract with the UK Ministry of Defence (MOD) to extend and enhance the Skynet fleet — this project will involve the development, manufacture, cyber protection, assembly, integration, test and launch, of a military communications satellite, Skynet 6A, planned for launch in 2025.
The contract also covers technology development programs, new secure telemetry, tracking and command systems, launch, in-orbit testing and ground segment updates to the current Skynet 5 system. The value of the contract is more than £500 million.
The Skynet 5 program, managed by Airbus, has provided the UK MOD with a suite of highly robust, reliable and secure military communications services, supporting global operations since 2003. Airbus has been involved in all Skynet phases since 1974 and this phase builds on a strong UK commitment to space manufacturing in the UK. The recent program commenced by using the legacy Skynet 4 satellites and then augmenting them with a fully refurbished ground network before launching the Skynet 5A, 5B, 5C and 5D satellites between 2007 and 2012.
The Skynet 5 program has reduced or removed many of the technical and service risks for the MOD, while ensuring unrivaled secure SATCOMs and innovation to UK forces. Through the many years of delivering an exceptionally reliable Skynet service the Airbus teams have managed to significantly extend the lifespan of the Skynet satellites many years beyond their design life, offering significant additional value for money and capability to the UK.
The Skynet 6A satellite will be based on Airbus' Eurostar Neo telecommunications satellite platform. It will use more of the radio frequency spectrum available for satellite communications and the latest digital processing to provide both more capacity and greater versatility than Skynet 5 satellites.
The satellite will feature electric orbit raising propulsion as well as electric station keeping systems for maximum cost effectiveness. Complete satellite integration will take place at Airbus facilities in the UK followed by testing using RAL Space testing facilities at Harwell in Oxfordshire supporting the UK Space Agency initiative for sovereign UK end-to-end satellite production and support.
The satellite is due for launch in 2025, and will have a minimum design lifetime of 15 years. Its orbital position will be announced closer to the launch date.
Executive Comments
Richard Franklin, Airbus Defence and Space UK Managing Director, said, "Airbus is extremely proud to be awarded this critical UK defence contract continuing our long tradition as the UK national milsatcom end-to-end services provider. Satellite manufacturing, linked to support services, is a critical component of the Government-industry UK space strategy and this contract underpins the UK MOD's and industry's lead position in this sector. Building this military satellite will, like Skynet 5, lead to significant export opportunities in the years ahead, growing high value manufacturing jobs and supporting a diverse supply chain in this increasingly important sector."
He continued, "This contract for 6A demonstrates the strong working partnership we have with UK MOD, built on the success we have jointly achieved on the Skynet 5 system since 2003. Airbus is fully committed to delivering world-class military communications services to our Armed Forces across the globe, and look forward to delivering this step change in capability to the MOD."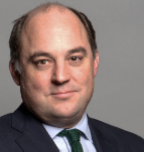 UK Defence Secretary Ben Wallace added, "A new, more advanced satellite capability will provide continued communications support to the UK deployed forces for many years. British defence must continue to innovate and transform, particularly in cyber and space. Investment in first-class equipment like this new Skynet satellite will keep us safe from the threats we face both now and in the future."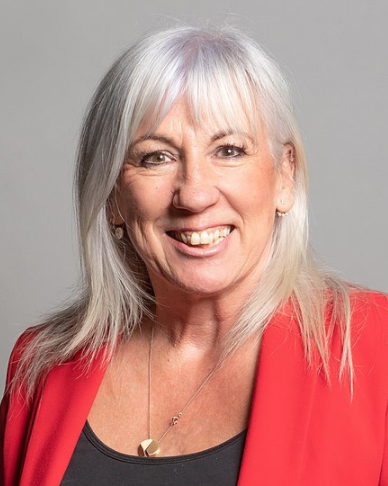 UK Science Minister Amanda Solloway noted, "Space technology plays an important role in supporting our military and keeping us safe, while also boosting the UK's economy and enabling world-leading science and research. "With this major investment in Skynet 6A, the development of the National Satellite Test Facility and the launch of a dedicated innovation program, we are setting a bold new ambition for the UK in space."
---
BlackSky to Track COVID-19's Impact on Military Bases
BlackSky has been awarded a U.S. Air Force contract through AFWERX and the Air Force Research Lab (AFRL) to monitor the efficacy of COVID-19 mitigation efforts worldwide.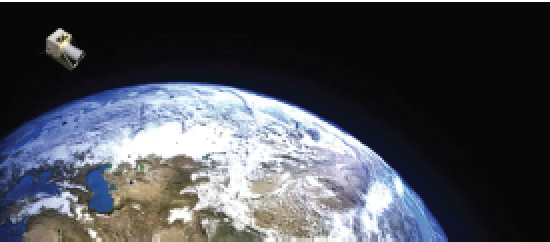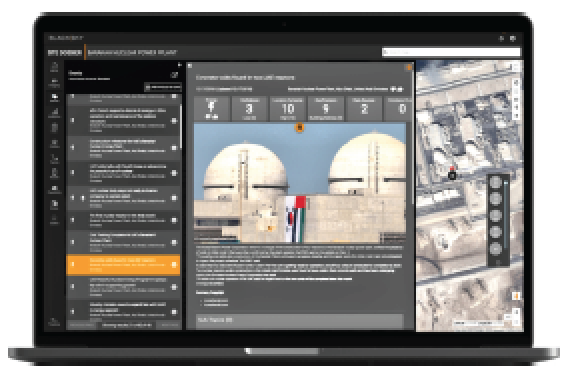 The contract calls for BlackSky to monitor overseas U.S. military bases and help maintain secure supply chains using its Spectra artificial intelligence and machine learning platform. Near-real time global monitoring capabilities will track the spread of COVID-19 to ensure the protection of deployed personnel, and secure critical nodes of the supply chain.
BlackSky's Spectra platform will leverage state-of-the-art image exploitation techniques to automatically analyze anomalies and monitor the application of social distancing. These measurements will then be correlated against the reported infection numbers coming from local governments and integrated into the latest epidemiology models to predict the risk to deployed U.S. Air Force personnel and the surrounding communities.
The major economies of the world have experienced the impact of the rapid onset of the coronavirus. BlackSky will help critical components of the defense industrial supply chain recover by monitoring logistics depots, maintenance facilities, petroleum reserves, and airport facilities. BlackSky will provide alerts and notifications when changes in activity level or other anomalies are observed.
Executive Comment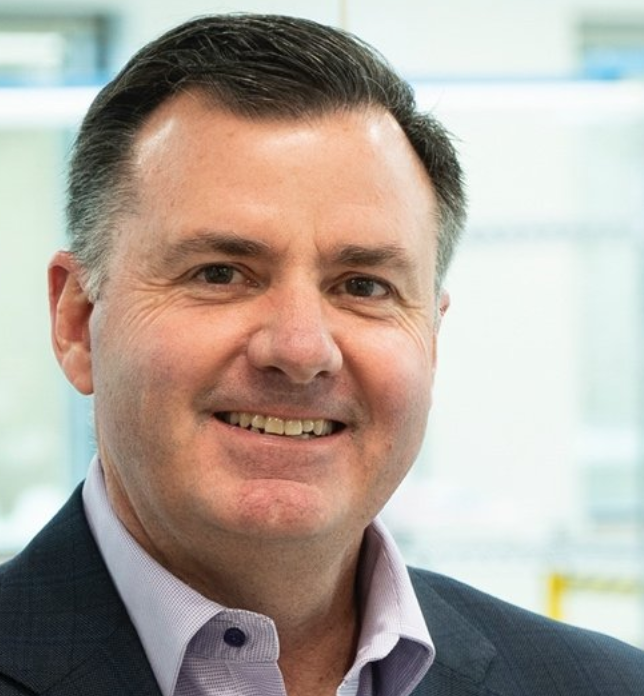 "BlackSky is giving decision makers the crucial information they need to protect U.S. interests at home and overseas amid today's rapidly shifting threat landscape," said Brian O'Toole, CEO of BlackSky. "By combining global geospatial data sources with satellite remote sensing data, Spectra provides a near-real time look at the evolving pandemic and provides critical insights to inform national security. It is imperative to have transparency into the status of critical nodes of the supply chain for planning purposes. With BlackSky's global monitoring capability, the U.S. Air Force can maintain a watchful eye over its supply chain. Spectra will provide the Air Force an easy to use outbreak monitoring and decision support tool. The platform will help us combat the spread of COVID-19, manage risk and ensure the protection of personnel around the globe."
---
Paradigm's HornetKu VSAT Approved for Use on the Maverick VSAT Service.
Paradigm's portable and compact HORNETKu VSAT is now approved and fully qualified for use on the Network Innovations Group's MAVERICK VSAT service.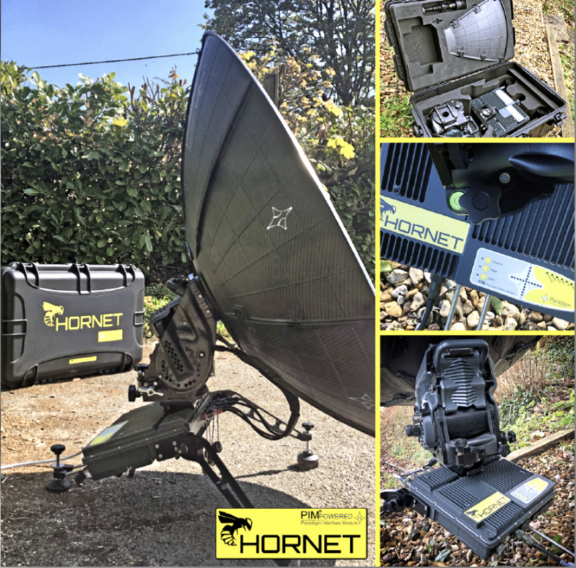 NIC4, the U.S. Government focused subsidiary of Network Innovations, has successfully introduced the HORNETKu VSAT into their customer base as a fully-integrated MAVERICK flyaway system with embedded modem for ease of transport and use. The fully scalable MAVERICK VSAT service provides efficient and flexible services to VSATs, running on multiple satellites and supporting different frequencies and path beams.
This network is ideally suited to the Paradigm HORNETKu, Paradigm's rugged portable PIM (Paradigm Interface Module) -based VSAT terminal. The field proven HORNETKu provides a single SATCOM solution for many different operational requirements.
The HORNETKu is environmentally rugged, yet still lightweight and crucially, even the largest 100 cm variant can be packed into a single airline-friendly case. The HORNETKu integrates the easy-to-use and field-proven PIM, which allows any non-skilled user to point the antenna in just a few minutes.
The PIM controller provides the modem, baseband switching, assisted pointing and setup functions for the HORNET and comes with a built-in visual crosshair and audio pointing device. As well as making pointing straightforward for any user, the PIM supports Power over Ethernet devices and provides a multitude of services to the end user – from VLAN setup and management to smart auto-selecting of AC and DC power interfaces. MAVERICK provides flexibility of service, bandwidth on demand and state of the art coding and modulation to ensure customers enjoy the benefits of increased link stability.
With true dynamic bandwidth allocation, MAVERICK services can be shared across fleets of HORNETKu terminals, adding and deploying to new sites as needed.
Executive Comments
Jon Godfrey, General Manager at Paradigm, commented, "The HORNET is easy-to-use and extremely portable, now on MAVERICK, its high throughput capabilities are available in the remotest locations on affordable and flexible plans."
Chad Gatlin, CEO at NIC4, noted, "NIC4 is excited to incorporate this fully integrated terminal into the MAVERICK network. The combination of the HORNET's SWAP and ease of use are an ideal complement to the flexibility and exceptional reliability MAVERICK offers to meet the stringent demands of our U.S. Government customer base."
---