The Russian invasion in Ukraine has highlighted the security stakes and has intensified the need for resilient communication networks with diverse and simultaneous streams over a single platform. Increased global threats have made it more important than ever before to keep connectivity flowing in the event of intentional jamming, cyberattacks, kinetic attacks, interference and outages.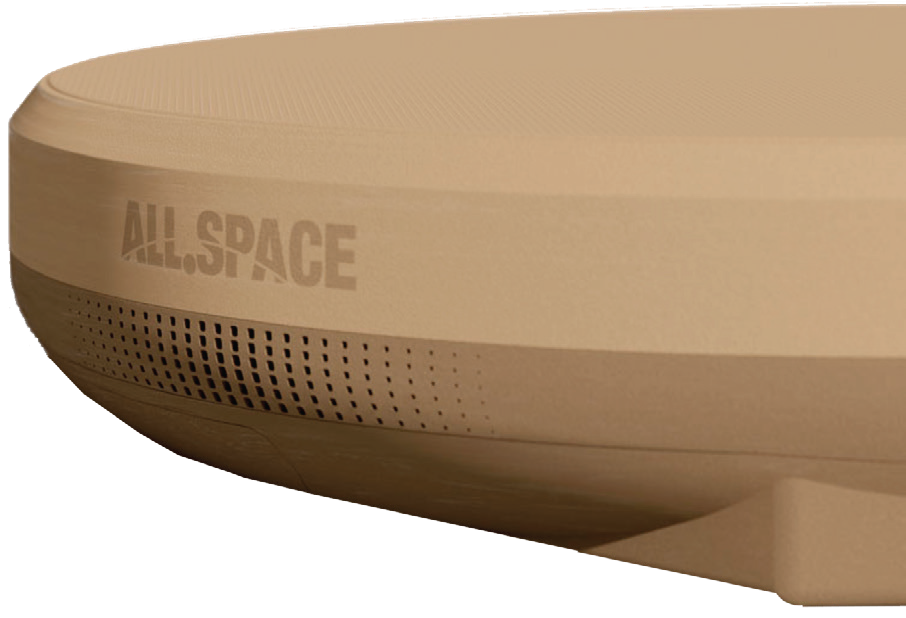 ALL.SPACE, formerly Isotropic Systems, has completed a series of real-world communications tests over the world's only full-performance smart terminal proven to run multiple redundant or complementary communications links concurrently over GEO, MEO and LEO orbits.
NATO forces can deliver mission-critical HD video surveillance of targets over LEO-based satellite links, for example, while intelligence data is intelligently routed, based on real-time network assessments to warfighters on the frontlines. Using the same terminal, that information can be sent over high-speed links to other satellites in multiple orbits, or be processed locally in real-time via integrated edge computing.
If communications are cut to one satellite or network link for any reason, the smart terminal will instantly and automatically route traffic over one of the other established links.
Here's the simplest way to think about it. A single ALL.SPACE smart terminal performs the role of multiple physical terminals by creating concurrent full performance links to multiple satellites or networks. U.S. Government agencies and military forces currently use one antenna to point to one satellite and, unfortunately, require a second, third and fourth antenna to provide redundant links, or for NGSO handovers. This is cumbersome, complex, costly, and requires too much space aboard ships and vehicles where real estate is limited.
Instead, they can now use one smart terminal that meets DoD JADC2 and the U.S. Army's CS25 and CS27 requirements, using new, deep tech called transformational optics that are capable of connecting with all networks via multiple full-performance links in a fully integrated platform for an entirely new level of secure comms.
The Start of the Smart Terminal Era
The ALL.SPACE smart terminal marks the fifth generation of ground segment devices and delivers an entirely new level of connectivity when compared to the previous four generations of antennas — parabolic, phased array, mechanical hybrid, and meta-material flat panels.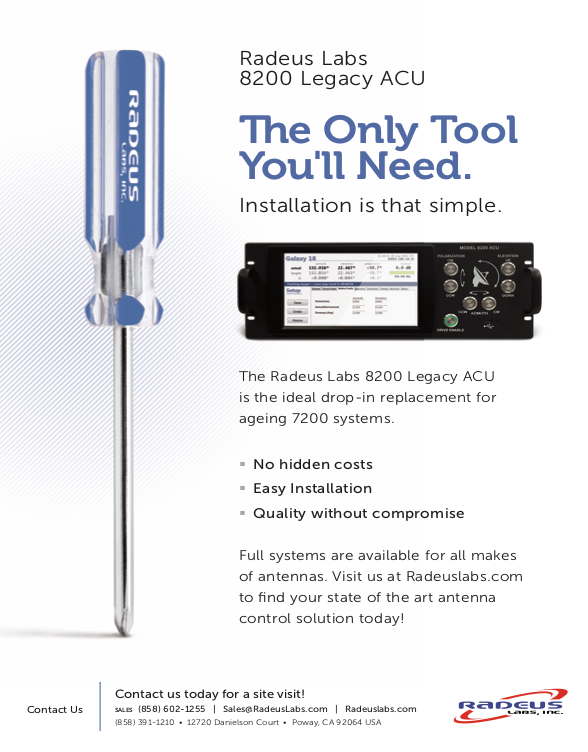 The ALL.SPACE smart terminal can accomplish what no other antenna can do today — in recent tests, the platform enabled voice, video and data transmissions over simultaneous, two-way connections, to SES satellites in geosynchronous (GEO) and Medium Earth Orbit (MEO) orbits during military trials at the U.S. Army's proving grounds in Aberdeen, Maryland.
The terminal has also opened the door to all-orbit connectivity following successful tests that delivered bi-directional traffic over Telesat's phase 1 Low Earth Orbit (LEO) satellite, while concurrently transporting communications over a GEO satellite. The links coming from this single, smart terminal, use patented lens technologytosimultaneouslypointtodifferentsatellitesoverdifferentfrequencies across commercial, government and military networks — all without compromising performance.
These trials played a key role in the lead up to the ALL.SPACE commercial rollout of the world's first smart terminal later this year. The S2000 smart terminal is the first military- grade, multi-link mobility, Ka-band platform that will unlock highly anticipated communications capabilities for defense, and ultimately across a wide range of sectors that include maritime, enterprise, government and land mobility markets.
The Workings
Commercial and government engineers have tried to develop full-performance multi-link antennas for years. When ALL.SPACE initiated the development of this new platform, the company engaged in a unique approach by pioneering a new, deep tech sector called transformational optics.
The exact behavior wanted from RF energy, radio waves, is initially determined. That results in a series of equations that define what needs to happen within a specified shape to obtain that desired behavior. Once those equations are solved, however, what results is material that actually doesn't exist in nature. That's a problem if the final result is to make a real antenna from that material.
Some workarounds to this challenge include using metamaterials; however, they come with significant drawbacks such as being narrowband and susceptible to signal loss. ALL.SPACE found a way to solve those equations using broadband, low-loss, multi-directional materials. Ultimately, the company ended up with a unique optical beam former design that is at the core of all of the firm's multi- link, smart terminal products.
In essence, ALL.SPACE is enabling what the satellite industry forgot to accomplish a long time ago — mesh satellite networks together and offer convergence with cellular and edge computing to allow for empowering levels of interoperability. Imagine carrying five cell phones in a pocket for every time a move is made from one cell network to another — that's exactly how the satellite networks work today — in proprietary silos.
Interoperability across satellite systems and all networks is more important than ever, especially for government and defense systems. They need to access the plethora of new satellites and constellations coming online in GEO, MEO and LEO orbits to realize the flexibility and resiliency they must have in today's adversarial environment.
The ability to provide multiple full-performance links also means the military can multiply the throughput to the terminal and dramatically increase the bandwidth that every frontline warfighter has at their fingertips.
The ALL.SPACE smart terminal has the unique capability to converge advanced communications over multiple networks and operators, including satellite and terrestrial cellular, while intelligently sensing transmission environments.
The breakthrough ability to continuously monitor and assess network and operating environments in real time allows the terminal to automatically switch to other satellites, frequencies and networks to avoid potential blockage or interference issues, and even mitigate intentional interference for government and military users. Once this mission-critical, multi-link platform is running, there's an endless combination of possibilities for leveraging multiple links and services in support of NATO forces — especially with the growing number of sensors across the battlefield.
Resiliency and flexibility across a military comms network will offer a competitive edge and save lives. If a unit outfits all of its Humvees with a terminal that can only connect to a specific network, enemy forces can easily take down communications capabilities across that fleet.
A multi-layered, fully-integrated terminal makes an adversary's decision matrix inherently far more complex and extremely tough to knock out your comms-on- the-move and comms-on-the-pause.

As the government's modernization initiative takes shape, multi-link antennas capable of delivering a new age of multi-layered, multi-orbit connectivity will be at the core of the military's competitive edge in the very near future.
For more information about the ALL.SPACE smart terminal and the new smart terminal era, visit http://all.space.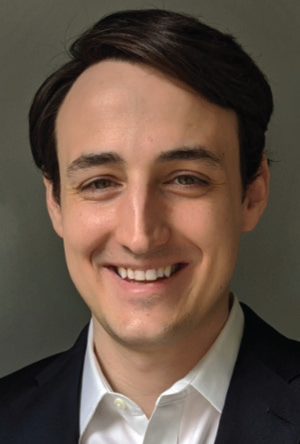 Brian Billman
Author Brian Billman is the Chief Marketing Officer for ALL.SPACE — HE has a Masters Degree in electrical engineering and a strong design and electrical engineering background. Previously, he was the company's Vice President of Product Management and is now responsible for all marketing activities as the firm gets closer to the 2022 product launch. Brian will help to develop our product roadmap and implement stronger processes, as the company and the firm's product portfolio grow rapidly.
---