MILSATCOM's shifting role
By Ryan Schradin, Executive Editor, GSR, and MilsatMagazine Sr. Contributor
Every now and again, we come to a crossroads in our lives where we're forced to sit down, take a look in the mirror and reflect deeply on our past, present and future. These introspective moments are rare, but they can be revealing — showing us things that we've been doing incorrectly, identifying paths that should be taken and highlighting areas of improvement.
If these moments are rare for people, they're probably rarer for large institutions and organizations. However, the Department of Defense (DoD) recently found itself pausing and taking a deep look within, and analyzing its own approach to satellite requirements and infrastructure.
---

---
How did the DoD get to this point? Much of it had to do with timing. The military found itself rapidly approaching the end of the WGS satellite initiative, and the end-of-life of some of the satellites launched early in the life of that program —some of which launched more than a decade ago.
Simultaneously, the military saw massive advancements in the satellite industry — many of which have been discussed extensively on the Government Satellite Report (GSR). New satellite technologies, including the rise of HTS and satellite constellations in new orbits — including LEO and MEO — created new possibilities for the military. These low latency, high bandwidth satellites could offer fiber-like bandwidth to practically anywhere on the planet, and they could do so today — if only the military had access to them.
At a crossroads — having to decide what to do in the wake of the WGS program and wanting to rapidly leverage the advanced technologies entering the marketplace — the DoD did some series introspective soul searching in regards to its satellite infrastructure. The result? A desire to rely less on purpose-built satellites — launched, owned and operated by the military — and a shift towards working more closely with industry partners to fill satellite communications requirements.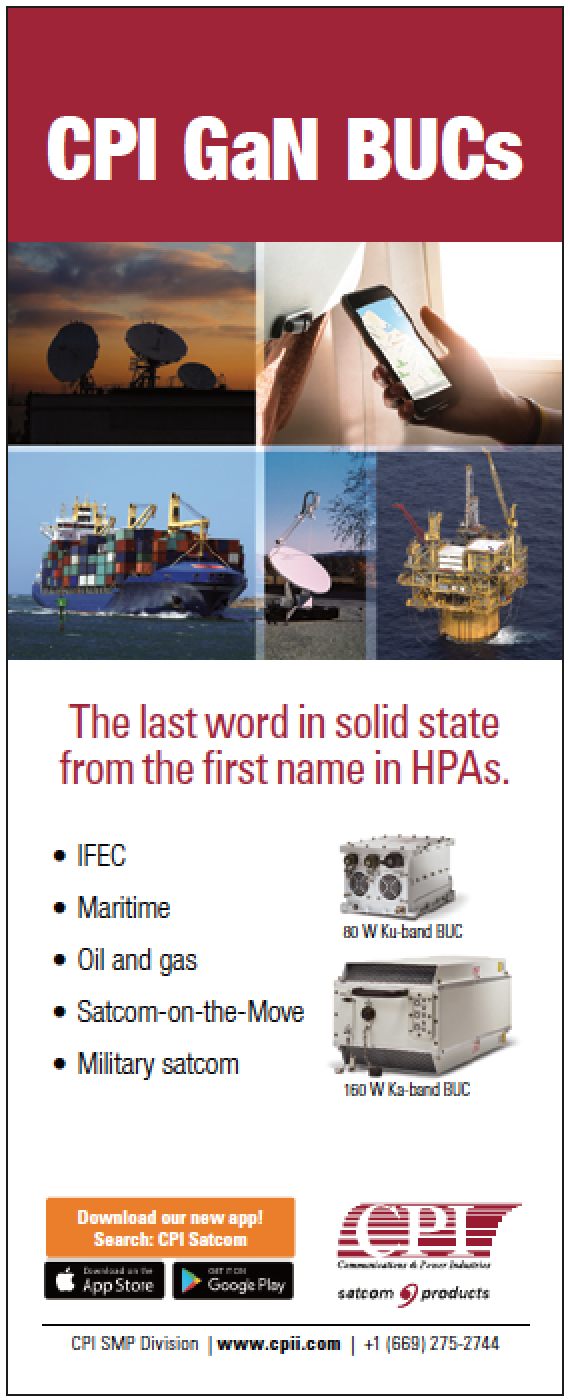 This shift was reflected in the wideband Analysis of Alternatives (AoA) conducted by the U.S. Air Force. And it's also been reflected in some of the recent reporting making its way into the space and satellite trades. Here are a few examples:
AoA validates expanding commercial role in MILSATCOM architecture
GSR recently dispatched Warren Ferster — the former Editor-in-Chief of Space News — to the MilSatCom USA conference organized by SMi Group of London. What Warren heard at that annual conference was very much in line with what was discussed above: The DoD should continue to use a mix of military and commercially owned satellites to serve its wideband communications needs, even as the agency requires increasingly higher levels of protection against jamming and other threats that have emerged in recent years.
Chief among the reasons for this decision to embrace an increasing amount of COMSATCOM services was a requirement to better protect satellites. A hybrid architecture that combines MILSATCOM and COMSATCOM with the ability to switch rapidly between them would best position the military to overcome attempts to deny satellite communications through jamming and other means.
However, there's also the desire to more rapidly take advantage of satellite innovations, which can be utilized sooner and more effectively by partnering with commercial providers — many of which have already built and launched these advanced satellites already.
Just because the desire to increase the use of COMSATCOM services is becoming increasingly pervasive in the government, that doesn't mean there aren't challenges…
To predict the future of military satellite communications, 'Follow the terminals'
The recently-released SATCOM AoA may have determined that it would be advantageous for the military to more broadly and rapidly embrace its commercial partners, but that doesn't mean they're quite ready to do so yet. The satellites, themselves, are really only one part in this equation. There are also the terminals and terrestrial networks that are required to make the whole thing work.
Unfortunately for the military, that side of the equation could be seriously lacking. According to this article in Space News, the military is bullish about embracing commercial SATCOM, but the technology of their terminals lags behind the advanced technologies in commercial satellites. That means the two — quite simply — can't talk to each other.
That's a problem, and a problem that won't be resolved quickly. As Space News noted, "Because of the cost and the complexity of upgrading military equipment, it could take decades to update or replace all 17,000 wideband SATCOM terminals currently in the Defense Department's inventory."
Regardless, it's only a matter of time before this gets ironed out. In fact, the government's desire to partner with the satellite industry is even creating global alliances with both parties working in partnership to solve some complex problems.
These articles are republished, courtesy of The Government Satellite Report (GSR) and Executive Editor Ryan Schradin.

Ryan Schradin is a communications expert and journalist with more than a decade of experience and has edited and contributed to multiple, popular, online trade publications that are focused on government technology, satellite, unified communications and network infrastructure. His work includes editing and writing for the GovSat Report, The Modern Network, Public Sector View, and Cloud Sprawl.
His work for the Government Satellite Report includes editing content, establishing editorial direction, contributing articles about satellite news and trends, and conducting written and podcast interviews. Ryan also contributes to the publication's industry events and conference coverage, providing in-depth reporting from leading satellite shows.
The Government Satellite Report is sponsored by... SES Government Solutions
www.ses-gs.com
---
USG to benefit from MEO fleet in 2021
By Peter Hoene, President and CEO, SES-GS
At the annual SMI MilSatCom Conference in 2017, Army Major General Pete Gallagher, former CENTCOM/J6, shared a vignette about U.S. forces fighting ISIS in the CENTCOM Area of Responsibility.
He stated that CENTCOM forces, operating on the ground, were capturing ISIS strongholds that contained "treasure troves" of battlefield intelligence, but there was no way to rapidly get that information to exploitation centers and then take advantage of it. He then said, an industry partner came to CENTCOM with a very high throughput and low-latency solution that could get this information to the right people in minutes, not days and weeks like before. He went on to say that this made a big difference for CENTCOM and their planning efforts across the region.
---

---
This is just one example of how SES Government Solutions is providing Medium Earth Orbit (MEO) satellite connectivity and solutions for military operations around the world. SES has since added four more satellites to its O3b MEO constellation (now 16 total) and plans an additional four in 2019 (20 total). SES GS, as the only MEO commercial owner/operator, currently provides over five Gigabits per second of MEO High Throughput Satellite (HTS) capability to 21 different U.S. Government sites worldwide.
In April of 2018, SES GS signed a single-award Blanket Purchase Agreement (BPA) with the U.S. Department of Defense (DoD) for MEO low-latency HTS services with a ceiling of $516,700,000 over a five-year period of performance. This BPA allows USG customers to rapidly procure O3b MEO services. There has never been a better time for the U.S. Government to take advantage of high-performance MEO services as well as this new BPA contract vehicle.
MEO missions in the future
In 2021, SES-GS will be able to meet the growing U.S. Government demand for higher throughput and low latency with our next-generation fleet of seven O3b mPOWER satellites.
With O3b mPOWER, the company's goal is to offer managed services and solutions that are designed and optimized for the U.S. Government. This fleet will provide an aggregate global bandwidth of more than 420 GHz that is 100 percent fully configurable in terms of power, frequency, and beam flexibility. U.S. Government users will have access to the first global multi-terabit system capable of delivering "virtual fiber" anywhere.
O3b mPOWER's secure, flexible and ubiquitous (±50° latitude) connectivity is ideal for today's high-tech military and its network-centric operations, with multiple layers of active and inherent security, and its flexibility to provide data in real time.
The O3b mPOWER system complements SES's existing O3b MEO fleet to connect exponentially more people around the world. The new super-powered satellites will be built by Boeing, SES's first O3b mPOWER technology partner. Existing terminals in the field will also be compatible with the new and current MEO fleets. As part of the O3b mPOWER system, SES and other partners will also develop new Customer Edge Terminals on the ground — converging storage, computing, and routing with software intelligence and specialized antennas.
Government-level encryption mPower
The next-generation O3b mPOWER satellite fleet has multiple layers of security and jam resistance. These include NSA-approved uplink and downlink encryption (CNSSP-12 compliant); inherent jam resistance due to the orbital satellite mechanics, narrow beams and dynamic beam forming capabilities.
The SES-GS satellite platforms are also fully redundant. Since O3b mPOWER satellites are functioning in MEO orbit and are not stationary, they are less susceptible to jamming and interference. We have been a trusted and secure provider of SATCOM for many years. By the time O3b mPOWER launches, we will be operating over 20 MEO satellites for more than seven years.
Beam-forming flexibility
The system will enable government users to securely and autonomously manage beam capacity and location to support secure operations. The U.S. Government will be able to shape, moderate, route shift and switch over 4,000 beams per satellite.
Users in the field will be able to deliver multiple terabits of throughput globally and can scale to tens of terabits. Intelligent beamforming enables the ability to tailor and deliver bandwidth worldwide. With O3b mPOWER, SES GS can land a beam precisely where the customer needs it.
The company also has the ability to land 5GHz of bandwidth into any single spot, or as little as 15 MHz allowing us to serve both high and low-density locations and not limiting us to one or the other. With this system, the U.S. Government can expect a seamless end-to-end service supporting U.S. Government missions on air, land and sea.
Ubiquitous connectivity
Government users can take advantage of O3b mPOWER's global coverage (+/-50 degrees latitude). At launch, there will be more than 30,000 formed beams system-wide providing unrivaled coverage for nearly 400 million km² of the Earth's surface. Together, the low-latency networks will facilitate the massive shift from local storage to cloud-based, network-centric operations, meeting the requirement for an "on-demand" experience virtually anywhere in the world.
O3b mPOWER is a system of technology and service partners to innovate, grow and create the most compelling, cost-effective end-to-end experience for our customers.
With the natural disaggregation of the MEO constellation, customizable beam offerings and global presence we see significant potential with government customers. SES GS stands as the only provider of current and next-generation MEO capability to the U.S. Government. While this capability is relatively new, proven, and it powerful. I truly believe that it will change the landscape of connectivity for U.S. forces in the years ahead.

Brigadier General Peter F. Hoene, USAF (Retired) was named President and CEO of SES Government Solutions on January 19, 2015. In his previous role, he served as the Corporate Vice President for Development for SES Government Solutions, headquartered in Reston, VA. As Corporate Vice President for Development, he worked with United States warfighters and other government users to help determine their requirements and offer communications support, hosted payload opportunities, and network solutions. He then communicated those requirements to the SES parent organization to take advantage of existing on-orbit SES fleet capacity, or to influence future satellite designs.
Pete retired from the U.S. Air Force in 2010 as Brigadier General, following 30 years of service. He is a graduate of the U.S. Air Force Academy, as well as a distinguished graduate of both the Air Command and Staff College and the National War College. He holds two masters degrees and served in a wide variety of Space, Command and Control, and research, development, acquisition, test, staff and command assignments.
In his last active duty position, Hoene served as the Defense Information Systems Agency (DISA) Program Executive Officer for Command and Control, where he managed a portfolio of Joint and Coalition Command and Control and Information Sharing programs. Prior to his DISA assignment, he was Commander, 350th Electronic Systems Wing (C2&ISR Wing), Electronic Systems Center, Hanscom Air Force Base, Massachusetts, where he managed a portfolio of 49 command and control (C2), ISR, Space and Cyber programs valued at more than $9 billion.
---