Ahead of the Curve
The need for the fastest, most rugged and resilient communication systems has intensified amid an increasingly adversarial global environment in recent years.
As government and defense markets are constantly changing at a rapid pace, Comtech is innovating and collaborating to ensure government agencies and military forces are ahead of the relentless communications curve.
---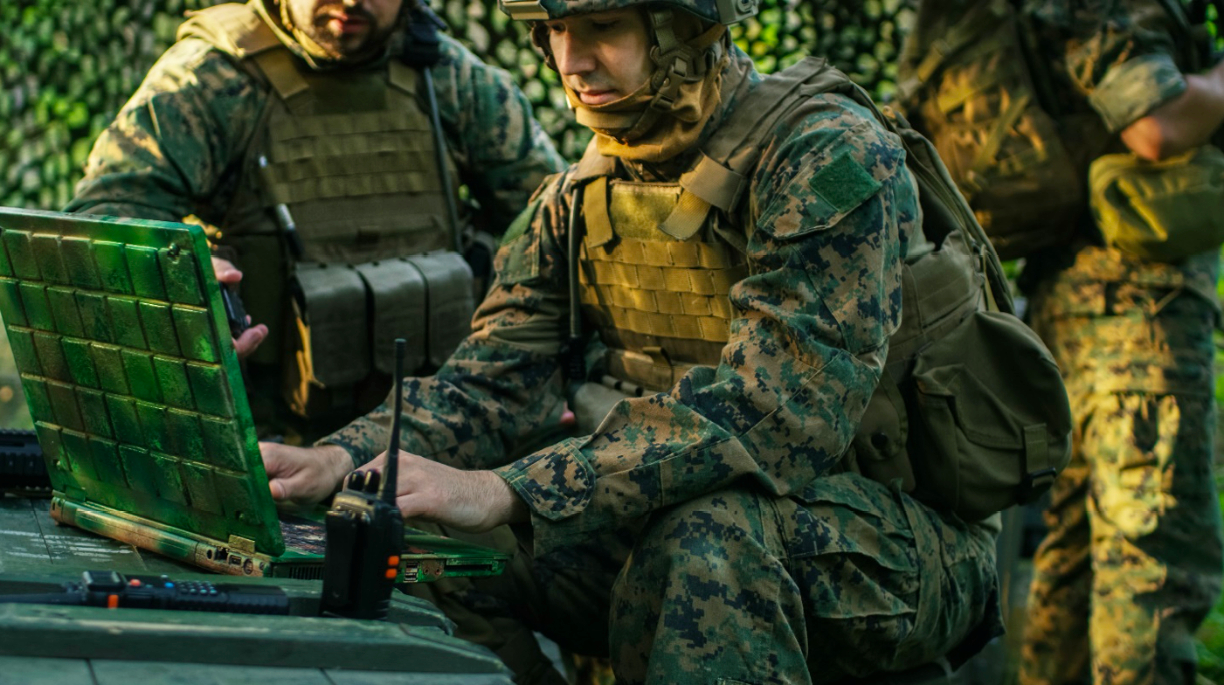 ---
The development of ultra-flexible software-defined modems capable of hosting multiple waveforms and operating over multiple orbits and frequencies is vital in fending off intentional jamming, cyberattacks, kinetic attacks, interference and outages.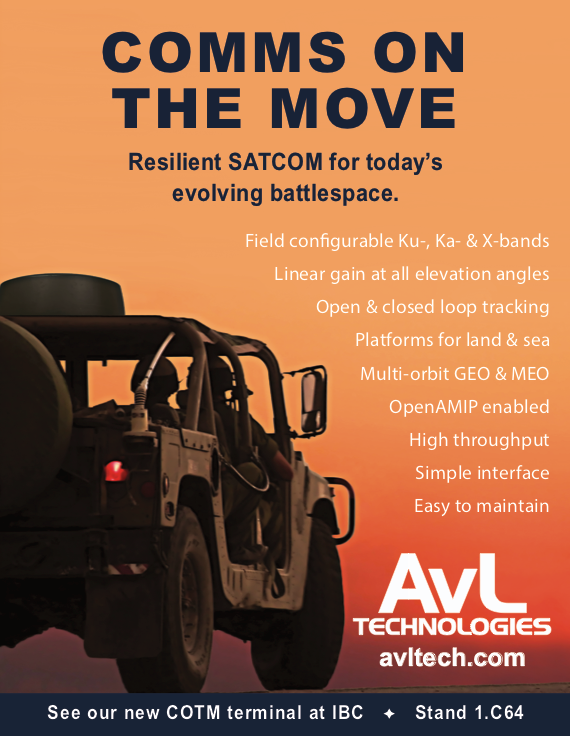 Comtech has provided modems and amplifiers to the Department of Defense (DoD) community for years and we consistently deliver nextgen platforms to meet current and future demands.
The DoD's focus on Joint All Domain Command and Control (JADC2) is driving open architectures and interoperability and our commercial solutions are supporting many of these modernization goals and objectives. Much of our work supporting satellite operators and constellations in LEO, MEO and GEO is being leveraged to keep armed forces equipped with advanced multi- orbit, multi-frequency, connectivity solutions.
That kind of flexibility across a comms network supporting armed forces offers a life-saving advantage. A military unit that delivers its data, voice and video over a single network can be targeted, disrupted and taken out by enemy forces.
Comtech's SLM-5650 modem has been deployed globally for 20 years, providing both hub-based and portable military-grade communications that can be carried in a backpack instead of the back of a truck.
On the Edge
The SLM-5650C2 is the latest in Comtech's portable software-defined modem series designed for government and military applications and small commercial SATCOM terminals. These portable and powerful modems can be carried and operational in manpacks and offer a future- proof platform to support requirements years ahead on the horizon.
The mobile modem, smaller than a laptop computer, supports multi- orbit comms links — that opens the door to a new level of resiliency and security — making it extremely difficult for adversaries to jam communications links and identify the user's location.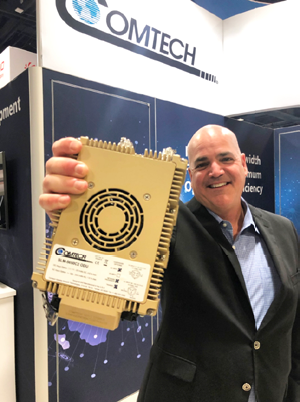 Equally important on the battlespace, the modem is easy to use and reconfigure on the fly. In essence, the small and proven SLM-5650C2 platform extends powerful backbone-like connectivity to the frontline warfighter and enables them to configure network capabilities with the push of a few buttons, eliminating the need to carry cables, a computer and navigate web pages in an already tense environment.
Comtech's new workhorse CDM-780 gateway and trunking modem is a workhorse backbone modem that offers an unprecedented 2.4 gigabits per second of simplex and nearly 5 gigabits per second of duplex communications in a single platform.
The CDM-780 is the world's fastest modem, and the successor to the workhorse CDM-760 platform, which is currently deployed over LEO, MEO and GEO constellations.
A multi-orbit platform, like the CDM-760 and the new CDM-780 trunking backbone modems and the portable SLM-5650 series, enables multiple communications streams over multiple satellites in multiple orbits, making it inherently more difficult for adversarial forces to identify and attack vital comms links.
Comtech also offers a broad range of amplifiers across X-, Ku-, Ka-, Q- and V-bands to provide unmatched flexibility to develop adaptable terminals.
The company continues to integrate successful commercial platforms, innovations and ideas into new and advanced solutions and concepts for government and military use. A great example is Comtech's new ELEVATE next-gen VSAT platform, which allows networks operators to seamlessly and simultaneously bounce between HDNA waveforms and MF-TDMA technology to support small and large networks applications.
We are already working closely with military and government customers to tailor that level of flexibility in the ELEVATE solution to meet specific demands and needs across the military and government sectors.
Supply Chain Ready

Comtech has had its share of supply chain challenges, like many within the SATCOM industry; however, our mature processes and solid demand forecasting has allowed us to deliver our products and solutions without significant disruptions.
The company's Made-in-America focus and mission has been a big part of that success, while other companies have offshored operations. Comtech will be transitioning our division headquarters to a new state- of-the-art 150,000 square foot manufacturing and engineering facility in Chandler, Arizona.

Comtech is convinced a dedication to building products and solutions in the USA lines up well with the U.S. military's objectives to re-shore and do all it can to secure the supply chain going forward. The bottom line is an absolute commitment to the design, development and timely delivery of cutting-edge solutions that offer a transformational edge to government and warfighter comms operations anywhere in the world.
www.comtech.com
---