Initiative For innovative U.S.A.F. acquisition processes
With new technologies rapidly coming to the forefront of the global stage, remaining the world's greatest air force comes at an escalating cost, making responsible spending and cost-cutting initiatives high priorities for Air Force leadership.

The Air Force Office of Acquisitions is partnering with industry to realize some of these initiatives and help propel the Air Force into the future by "Bending the Cost Curve" with leaner, more innovative spending practices.
"Bending the Cost Curve is a broad initiative that consists of a lot of individual projects that are designed toward containing cost growth and escalation within the Air Force over time," said Dr. Camron Gorguinpour, Air Force Office of Acquisitions, director of the Air Force Transformational Innovation Office. "Over time, the value we get back for the amount of money we spend diminishes, so we're trying to bend that back to the point where we're actually getting more value for every dollar spent."
There are 11 projects and initiatives launching this year and they all center on finding more efficient ways of spending money, and harnessing the best capabilities for the lowest costs.

Some of the programs include conducting experiments to evaluate time and price outcomes of variations in the Truth in Negotiations Act requirements; identifying and capitalizing on acquisition successes with the Matchmaker project; cost-capabilities analysis and launching small business engagements.
"This (BTCC) is an open forum for good ideas," Gorguinpour said. "Any good idea that we can really get our teeth into, we will go out and do."
Working with industry, as well as ideas from Airmen, the Air Force hopes to find some best practice models that incorporate data analysis with basic common sense. One of the programs to implement these discussions is the cost-capability analysis.
"In a large organization sometimes you miss the obvious," he said. "Without having the discussion, you don't know. If you get your acquisition process functioning correctly, you can start acquiring products at the pace of innovation. You can actually see the point at which an incremental improvement in capability has a dramatic increase in cost, and the idea is that you set your requirement just short of that—you find the sweet spots where you get the most value for what you're doing."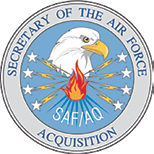 Gorguinpour said learning from past successes is key to innovative spending.
"With the Matchmaker program, we look at huge successes we've already had," he said. "When we see a success, let's acknowledge that it happened, and think through the elements that allowed that success to occur—not just on our own but working with the company that helped us achieve those savings. By conveying what went well, you're able to transfer some of those successes. You create an enterprise-wide awareness you otherwise wouldn't achieve."
Bending the Cost Curve is about figuring out the right way to get Airmen what they need, when they need it, Gorguinpour said. The bottom line is improving wherever possible.
With the implementation of the new programs, and the nature of BTCC, the processes will continue to adapt and grow as new challenges emerge.
"Things are inherently going to change," Gorguinpour said. "It's a work in progress. We'll tweak some of these processes when we see the need for it. We're not afraid to change course if someone has better ways of doing something."
The U.S.A.F. Acquisition infosite: http://ww3.safaq.hq.af.mil/
---
Bringing Inertial Ref System To SBIRS #5
Northrop Grumman Corporation has been selected by prime contractor Lockheed Martin to provide its space inertial reference system for the U.S. Air Force Space-Based Infrared System's (SBIRS) fifth Geosynchronous Earth Orbit (GEO) satellite.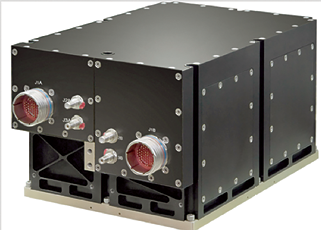 Northrop Grumman was awarded a contract from Lockheed Martin to supply its Scalable Space Inertial Reference Unit for the Space-Based Infrared System's fifth Geosynchronous Earth Orbit satellite.
Northrop Grumman will provide its Scalable Space Inertial Reference Unit (Scalable SIRU™) for sensor pointing/ stabilization and attitude control on the SBIRS GEO-5 mission.
Northrop Grumman has also provided its Scalable SIRU™ for previous SBIRS GEO satellites. Northrop Grumman's Scalable SIRU™ is the industry standard for high-precision, long-life attitude control solutions supporting commercial, government and civil space missions
The Scalable SIRU™ has proven its performance during numerous space missions, including NASA's MESSENGER mission to orbit Mercury and the Global Precipitation Measurement mission.
At the heart of the Scalable SIRU™ is Northrop Grumman's patented hemispherical resonator gyro, which has been used in space without a mission failure for more than 28 million operating hours.
"This award extends our support of the SBIRS program and reaffirms our status as the provider of choice for complex technical missions," said Bob Mehltretter, vice president, Navigation and Positioning Systems, Northrop Grumman Electronic Systems. "We are committed to providing products that meet the highest performance and reliability standards for current and next-generation SBIRS satellites."
The SBIRS program delivers early warning of ballistic missile launches, missile defense, technical intelligence and battlespace awareness.
The SBIRS architecture features a mix of satellites in GEO, hosted payloads in highly elliptical orbit, and ground hardware and software.
Please visit http://www.northropgrumman.com/ for additional information
---
Boeing's CDR + Baseline Design Done
Boeing and NASA recently completed the Ground Segment Critical Design Review and set the baseline design for the company's Commercial Crew Transportation System, moving a step closer to the planned early 2017 voyage to the International Space Station.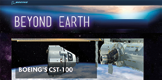 Completion of the Certification Baseline Review allows construction on system hardware, spacecraft and United Launch Alliance (ULA) launch vehicle adapter, to begin and also keeps the effort on track for achieving human-rated certification of the vehicle and ULA Atlas V rocket.
"This is an important step towards achieving human-rated certification," said Boeing Commercial Crew Program Manager John Mulholland. "This review provided an in-depth assessment of our training, facilities, operations and our flight processes."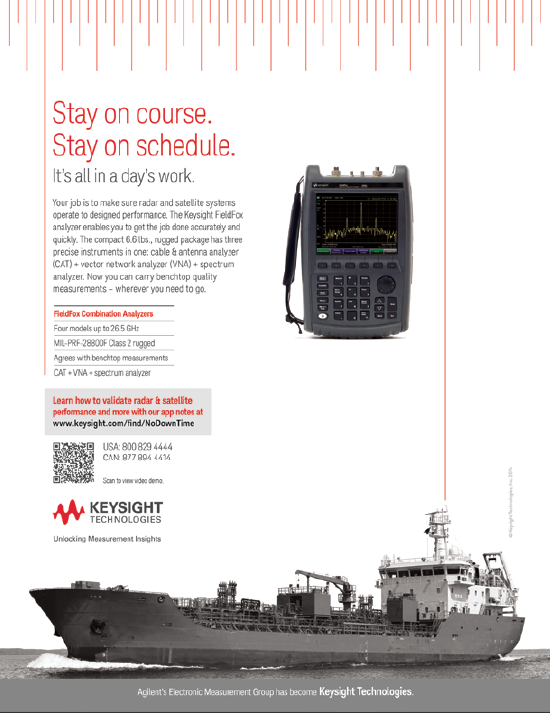 Setting the design was the first milestone under the $4.2 billion contract NASA awarded to Boeing in September.
The second milestone in the Commercial Crew Transportation Capability (CCtCap) phase of the Commercial Crew Program, the Ground System Critical Design Review, evaluates all the ground operations and systems, mission operation systems, facilities, training systems, including mock-ups and trainers, and the control center.
The Crew Space Transportation (CST)-100 spacecraft, being developed in partnership with NASA's Commercial Crew Program, will provide a U.S. system for taking astronauts and cargo to low-Earth orbit destinations, such as the space station.
The spacecraft will accommodate up to seven people, or a mix of crew and cargo, and features a weldless structure, wireless Internet, and Boeing LED "Sky Lighting" technology.
More information about the CST-100 can be found at http:// Boeing.com/CST100 and at http://www.beyondearth.com/ space-systems/commercial-crew-transportation-system
---
SES GS Demos O3b Technology For MAG Personnel
Global satellite solutions provider SES Government Solutions (SES GS) hosted a capabilities demonstration of the O3b satellite constellation for U.S. Government customers at MacDill Air Force Base in Tampa, Florida.
Members of the armed forces witnessed the enhanced communications capabilities available to them through the new O3b satellite fleet, including increased information throughput and significantly reduced latency.
The satellite network, consisting of Medium Earth Orbit (MEO) satellites flying 5,009 miles above the Earth's surface, was able to backhaul and disseminate multiple channels of HD full motion video and simultaneously stream 4K real-time video at fiber-like speeds in a remote field of operations with no fiber infrastructure.
"O3b is a ground-breaking technology that will greatly enhance government capabilities. This is not just an incremental boost in network performance, but offers the potential to change the way users operate, providing communication capabilities not previously available," said President and CEO of SES Government Solutions, Tip Osterthaler. "It gives the warfighter fiber-like connectivity on day one of operations."
The applications for this technology include backhaul and forward distribution of Intelligence, Surveillance and Reconnaissance (ISR) data, as well as enhanced, real-time command and control. O3b satellites can facilitate the immediate distribution of high resolution maps, weather data and other processed information for use by deployed forces.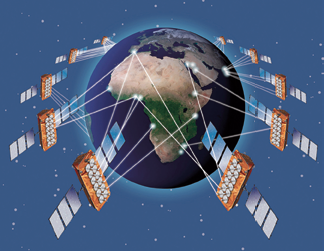 Since O3b has fiber-like performance, it will allow deployed commands to optimize the current architecture of deployed communications networks, enabling them to leave latency-sensitive applications in the rear and lighten their IT infrastructure footprint with no loss of capability.
O3b also offers steerable spot beams which can be repointed on short notice or follow a moving asset. O3b system operations and narrow spot beams can make communications difficult to intercept and jam, enhancing security for the government user.
By steering an O3b satellite beam to remote locations, customers can also acquire the superior performance, including lower cost per bit for higher throughputs, at locations specified by customers.
O3b's satellites include Ka-band coverage of +/-45 degrees over major world conflict hotspots, Latin America, Africa, Middle East, South and East Asia and the Pacific Ocean.SES GS was the first government distribution partner to include O3b on their General Services Administration (GSA) Schedule (as of June 30, 2014), making them the first distribution partner to offer O3b capability directly to the U.S. Government.
The equipment used at the demonstration is currently available on their GSA Schedule. Additionally, O3b products and capacity are available for purchase through the Future COMSATCOM Services Acquisition (FCSA) contract jointly administered by the U.S. General Services Administration (GSA) and the Defense Information Systems Agency (DISA).
The first four O3b satellites were launched in June 2013. The second four were launched in July 2014.
With eight satellites on orbit, O3b declared it was ready for service on September 1, 2014.
On December 18, 2014, an additional four satellites are expected to launch and join the constellation, adding additional capacity and the ability to serve many more users.
The SES GS infosite may be accessed at http://www.ses-gs.com/
The O3b Networks infosite is available at http://www.o3bnetworks.com/ government
---