Protected Comms + Sale Cemented Into Place
Space Systems/Loral (SS/L) (NASDAQ: LORL) has been selected by the U.S. Air Force Space and Missile Systems Center (SMC) to develop affordable design concepts for next generation Protected Military Satellite Communications (MILSATCOM).

The objective of the SMC program is to develop practical new architectures and technologies that will protect increasingly contested and threatened high security communications.
Space Systems/Loral will combine its expertise and existing technologies from commercial developments together with existing military technologies provided by a team of domain experts to assess options for both space and ground segment design.
The SS/L business is based on addressing changing requirements in mobile communications, broadband, and high-definition video broadcasting within the budget and schedule constraints of the commercial marketplace.
For the SMC's Protected MILSATCOM program, SS/L will help remedy existing gaps in the space communications layer and demonstrate specific design concepts focused on improved life-cycle affordability that will meet the warfighter needs far into the future.
"The protected MILSATCOM contract is an opportunity for SS/L to continue its efforts to serve the U.S. Government with cost-effective solutions based on commercial market innovation," said John Celli, president of SS/L. "Working with our industry partners, we will use domain expertise, proven military technology, and our supply chain efficiencies to quickly bring increased capability to the warfighter."
Of even greater portent is the Loral Space & Communications announcement that the SS/L sale to MacDonald, Dettwiler and Associates Ltd. (TSX:MDA) has now been completed
.
At closing, Loral received $968 million in cash plus a bank guaranteed three-year promissory note in the principal amount of $101 million for the purchase of certain real estate used in connection with SS/L's business.
"We are exceptionally pleased that we have closed the SS/L sale transaction at a value that recognizes SS/L's leadership and premier position in the global satellite manufacturing business," said Michael B. Targoff, Chief Executive Officer of Loral Space & Communications. "Congratulations to MDA. We are confident that the combination of SS/L with MDA will benefit SS/L's employees, customers and suppliers and the entire satellite communications industry."
"We are proud of our management team's success in establishing SS/L as a leading global commercial satellite manufacturer, and in bringing the transaction with MDA to closure," said Dr. Mark Rachesky, Chairman of the Board of Directors of Loral. "The transaction reflects the Board's continued commitment to delivering significant value to all Loral shareholders, and the Board will evaluate the opportunity to return capital to shareholders through a cash distribution of the net cash proceeds from this transaction."
* * * * * * * * *
A Moving Experience
TrustComm Inc. has opened its new federal government solutions facility at the Quantico Corporate Center in Stafford, Virginia.

The Quantico facility serves as TrustComm's new executive headquarters and new fully redundant, secure network operations center (S-NOC).
With its primary teleport operations and S-NOC at the highly secure Ellington Field Base in Houston, TrustComm has served government and commercial markets since 1999.
TrustComm also announced the addition of Rodrigo Gomez as Chief Technology Officer, Jim Tran as Chief Sales Officer and six other highly experienced telecom professionals to its executive team.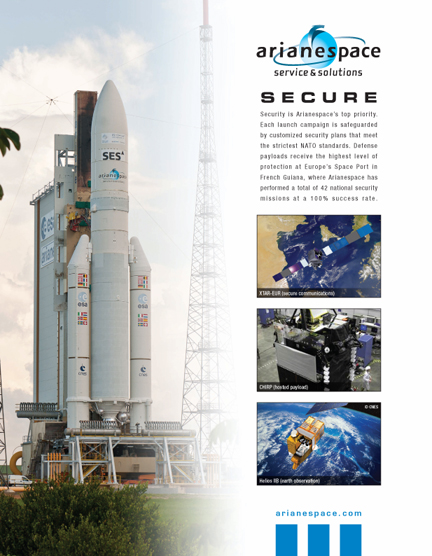 These announcements have enabled TrustComm to greatly expand its service to the U.S. Department of Defense (DoD).
With the expansion of the TrustComm team, the Company's skills and capabilities now include special-operations network design, intelligence data collection, exploitation and data mining, design of end-to-end turnkey network solutions, and IT security.
Each member of the team is a subject-matter expert in their field, with both direct and indirect U.S. government experience.
Jim Tran brings more than 16 years of telecom experience to his new position as TrustComm's Chief Sales Officer. He previously served as Vice President, Government Services, for Harris CapRock in Fairfax, Virginia.
Rodrigo Gomez brings more than 15 years of telecom experience to his new post as TrustComm's Chief Technology Officer. His previous experience includes senior engineering positions with Stratos Global Corp. (Bethesda, Maryland) and SES Americom, one of the world's largest satellite operators.
* * * * * * * * *
First GaNs Debut
Northrop Grumman Corporation has developed a line of gallium nitride (GaN) Monolithic Microwave Integrated Circuits (MMICs).
These devices represent the first commercial availability of GaN-based components from the company.
Initial engineering evaluation sampling is underway with quantities of three GaN MMIC products. They were developed for defense and commercial ground satellite communication terminal markets and the commercial wireless infrastructure market, said Frank Kropschot, general manager of the Microelectronics Products and Services (MPS) business unit of Northrop Grumman Aerospace Systems.
The initial set of three MMICs has these performance characteristics:

• The APN149 is a GaN high electron mobility transistor (HEMT) MMIC power amplifier chip that operates between 18 and 23 gigahertz (GHz). This power amplifier provides 20 decibels (dB) of linear gain, +36 dBm (4 watts) of output power at 1 dB gain compression and +38 dBm (6.3 W) in saturation with Physical Address Extension (PAE) of greater than 30 percent.

• The APN180 is a GaN HEMT MMIC power amplifier chip that operates between 27 and 31 GHz. This power amplifier provides 21 dB of linear gain, +38 dBm (6.3 W) of output power at 1 dB gain compression and +39 dBm (8 W) in saturation with PAE of 30 percent at midband. For less demanding applications, the APN180 can be operated from a drain voltage as low as +20V while still producing +37 dBm (5 W) of saturated output power.


• The APN167 is a GaN HEMT MMIC power amplifier chip that operates between 43 and 46 GHz. This power amplifier provides 20 dB of gain, +35.5 dBm (3.5 W) of output power at 1 dB gain compression and +38.5 dBm (7 W) in saturation with PAE of 19 percent at midband.

"These new products are the first of several we plan to introduce into the marketplace during the next few months as we roll out a new family of products using Northrop Grumman's 0.2µm GaN HEMT process developed partially under the Defense Advanced Research Projects Agency's (DARPA's) Wide Band Gap Semiconductors for Radio Frequency program (WBGS-RF)," Kropschot said.
He added the DARPA program was the first of several key GaN technology development contracts awarded to Northrop Grumman beginning in 2002. He noted that GaN devices are key components the new low-cost terminals recently introduced by an industry team consisting of Northrop Grumman, Lockheed Martin Space Systems and TeleCommunication Systems.
A Hefty Contract For Comms Backbone
* * * * * * * * *
Harris Corporation has received a $50.5 million delivery order for advanced satellite communications terminals under the U.S. Army's Modernization of Enterprise Terminals (MET) program.
The nexgen military satellite communications terminals will provide the worldwide backbone for high-priority military communications and missile defense systems. Harris is the prime contractor for the Indefinite Delivery/Indefinite Quantity MET contract, which has a potential value of $600 million. Under this latest order, Harris will supply additional terminals, including large fixed X-/Ka-band terminals, and transportable X-/Ka-band terminals. The order also includes common electronics equipment, spares to support the fielding of the terminals and operator training.
Under the MET program, managed by the Project Manager, Defense Communications and Army Transmission Systems (PM DCATS), Harris will replace up to 80 AN/GSC-52, AN/GSC-39, AN/FSC-78 and other aging strategic satellite communications terminals with new X-band or simultaneous X-/Ka-band terminals. Harris also is supporting field activities such as site preparation, installation and testing.
Installations are already complete at Ft. Belvoir, Virginia and Ft. Detrick, Maryland, with rapid progression toward transition to their operations commands. The terminals will interface with the new Wideband Global Satellite constellation, as well as with legacy satellite systems.
* * * * * * * * *
Uhuru Plan Unveiled
Futron Corporation offered its vision for an East African spaceport at the recent 5th Annual KESSA Conference in Bowling Green, Ohio.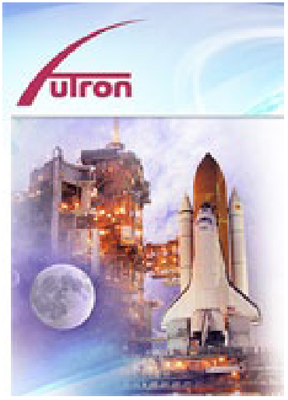 Spaceports represent critical infrastructure for the 21st century, creating the foundation for technology development, economic growth, and advances space competitiveness.
The evaluation was well received by attendees. At the conclusion of the two-day summit, KESSA Conference stakeholders adopted Futron's recommendation to perform a feasibility study on the spaceport concept.
This past June, members of the National Society of Black Engineers (NSBE) Space Special Interest Group (SIG) joined with Futron to write a journal article on the potential of a spaceport off the coast of Kenya near the Italian-owned Broglio Space center facility.
Futron incorporated advice from Phezu Space, LLC, which is also developing a similar South African spaceport concept. Phezu suggested the Kenya spaceport could provide the greatest benefit if it served the entire East African Community (EAC).
Futron and NSBE Space SIG agreed and brought Phezu Space and its African affiliate, Isibizo Phezu Space Pty Ltd, into the conceptual development. Futron led the four-organization team in developing the East African Spaceport concept and writing the journal article.
"An East African spaceport, coupled with cooperation addressing space advancements in South, West, and North Africa will be one catalyst for integrating space technology into this rising continent's economic, political, and societal development," said Allen Herbert, CEO of Phezu Space, LLC.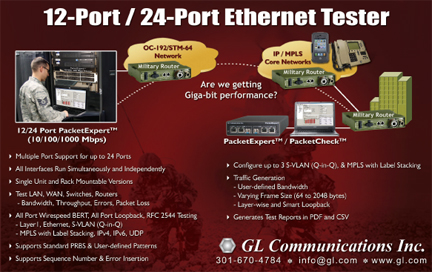 The Futron team named the future East African spaceport "Uhuru," meaning "freedom" in Swahili. The vision for the Uhuru Spaceport is a dynamic space hub that leverages the emerging commercial space industry to help create sustainable economic growth for the entire East African region.
The Uhuru Spaceport's development will be guided by Futron's Spaceport Toolkit capability. This capability delivers an ecosystem of services and providers to a comprehensive set of spaceport requirements including Master Planning Support; Operations Support; Business Strategy, Planning, and Process Improvement; Sales and Marketing Support Services; Risk, and Crisis Management; Safety, Assurance, and Audit Compliance; and Architecture, Engineering, and Construction Services.
Futron has successfully worked with approximately 10 spaceports worldwide, providing a variety of business, management, and operational support services.
* * * * * * * * *
More Easily Attainable
A team led by Harris Corporation has been selected for the Global Tactical Advanced Communication Systems (GTACS) contract, awarded by the U.S. Army's Program Executive Office-Command Communications + Control for the work.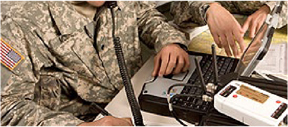 Harris was one of 20 prime contractors selected to compete under the five-year, $10 billion Indefinite Delivery/Indefinite Quantity contract, which enables defense and civilian federal agencies to quickly and cost-effectively procure a wide range of tactical communications products, systems and engineering services.
Under GTACS, the Harris team will pursue opportunities to supply the Department of Defense, as well as U.S. government agencies such as Homeland Security, with advanced communications solutions that range from wireless networking to tactical satellite communications and handheld JTRS-compliant radios.
"The GTACS contract vehicle makes it very efficient for customers to acquire a comprehensive mix of products and services from the Harris team," said Sheldon Fox, group president, Harris Government Communications Systems. "Harris and its partners will work together to provide advanced, networked communications systems that meet the critical needs of our warfighters and security agencies."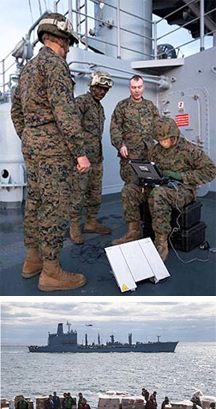 * * * * * * * * *
USMC Involved In Sandy Relief Mission
The 26th Marine Expeditionary Unit function-check a satellite phone and a Broadband Global Area Network transmitter atop the USS Wasp off the coast of New York while providing support to disaster relief efforts in the aftermath of Hurricane Sandy

The 26th MEU can provide generators, fuel, clean water, and helicopter lift capabilities to aid in disaster relief efforts. The 26th MEU currently conducts pre-deployment training, preparing for departure in 2013. As an expeditionary force operating from the sea, the MEU is a Marine Air-Ground Task Force capable of conducting amphibious operations, crisis response, and limited contingency operations.
That's Some Ceiling...$10 Billion!
TeleCommunication Systems, Inc. (TCS) has also been selected as one of 20 awardees under the GTACS contract.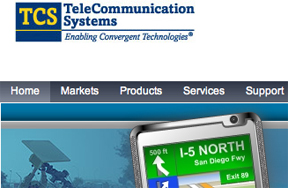 The multiple-awardee, Indefinite Delivery – Indefinite Quantity (IDIQ) vehicle has an estimated ceiling of $10 billion over five years.
This contract enables DoD agencies to purchase TCS' turnkey family of deployable satellite systems and associated support services for the Warfighter Tactical Communications Systems and Services (WTCSS) through the Department of the Army, Assistant Secretary for Acquisition, Logistics, and Technology, Program Executive Office Command, Control, Communications-Tactical (PEO C3T's), Special Projects Office, Northeast Regional Response Center (NRRC). #
* * * * * * * * *
On-Orbit Approvals + A Plethora Of Awards
The U.S. Air Force Space Command Space and Missile Systems Center's second Advanced Extremely High Frequency military communications satellite successfully completed its on-orbit testing on September 24th.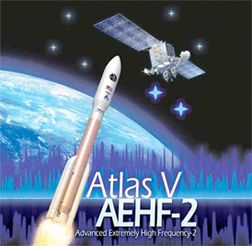 The on-orbit test campaign included a period of single-satellite testing followed by a period of crosslink testing between AEHF-1 and AEHF-2, and culminated with testing in the operational Milstar constellation.
As part of this effort, communications terminals from the Army, Navy and Air Force exercised the command and control features of this system and verified expected performance.
Intersegment testing was led by the Space and Missile Systems Center MILSATCOM Systems Directorate with participation from the 14th Air Force, the 50th Space Wing, Lockheed Martin, Northrop Grumman, The Aerospace Corporation, Massachusetts Institute of Technology/Lincoln Laboratory and representatives from terminal operations and development communities.
The test campaign successfully demonstrated the performance of an all Advanced-EHF constellation. This ensures that globally assured and protected communication will be available in future years when the Milstar system is eventually retired. Additionally the test has proven that multiple AEHF satellites can operate seamlessly within a Milstar constellation.
AEHF is a joint service satellite communications system that will provide survivable, global, secure, protected and jam-resistant communications for high-priority military ground, sea and air assets for the U.S. and international partners.
The AEHF System is the follow-on to the Milstar system augmenting, improving and expanding the MILSATCOM architecture.
AEHF is developed by SMC's MILSATCOM Systems Directorate. The MILSATCOM Systems Directorate plans, acquires and sustains space-based global communications in support of the president, secretary of defense and combat forces.
The MILSATCOM enterprise consists of satellites, terminals and control stations and provides communications for more than 16,000 air, land and sea platforms.
Additionally, SMC has awarded 17 contracts totaling $84.3 million as a result of a Broad Agency Announcement (BAA) released in April for the "Protected Military Satellite Communications Design for Affordability Risk Reduction Demonstration."
This composite study will demonstrate elements of a MILSATCOM protected tactical system to position the U.S. Government in respect to affordability, performance and timeliness for the acquisition of a next generation protected communications enterprise in the FY20+ timeframe.
These awards will enable the next generation protected tactical system by using an unclassified waveform that jointly meets the needs of multiple Services across the Department of Defense while also addressing affordability.
These needs include Remote Piloted Aircraft support for the Air Force, Protected Communication on the Move for the Army, and tactical Maritime operations for the Navy.
To meet their requirements, the government identified elements of space, ground, and terminal segments for risk reduction and demonstration activities during the BAA. These include examining best placement of processing functions between the space, terminal, and/or ground segments relative to current traditional highly protected MILSATCOM system designs.
Awards in these areas will provide the government an increased understanding of opportunities and challenges when identifying more affordable design concepts.
These awards will also improve the government's understanding of cost, development schedule, and performance profiles of candidate component technologies and the respective building blocks that address future protected tactical communications.

To study the various aspects noted above, each selected contractor brings a unique idea and capability to the study. Furthermore, each company will present architecture solutions unique to its strengths. Awardees include multiple small businesses who enhance affordability, commercial contractors who provide new insight, and traditional MILSATCOM system design contractors.
The 17 contractors awarded represent a multitude of levels of effort. Those on the low end (~$150K) will participate in a working group, while those on the high end (~$10M) will build hardware and perform demonstrations and testing. Award of this BAA will position and grow the industry base for the future development of an affordable, protected MILSATCOM system.
The study kicked off in October 2012 and will last approximately 24 months. At the study's end, some companies will deliver hardware and/or software, while others will perform product demonstrations at an FFRDC facility or "in-house."
The following companies will participate in multiple areas of focus across the BAA.
Waveform Specification Development

• The Boeing Company, Space & Intelligence Systems, Seal Beach, California

• Northrop Grumman Systems Corp, Redondo Beach, California

• Space Systems Loral, Palo Alto, California

• Raytheon Company, Marlborough, Massachusetts

• L-3 Communication Corp, Communications Systems West, Salt Lake City, Utah, and East Camden, New Jersey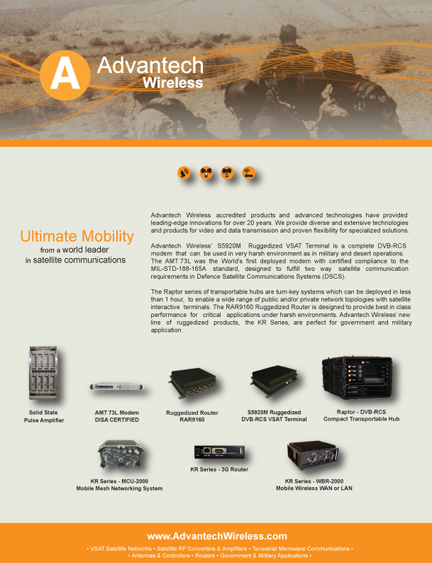 • Hughes Network Systems, LLC Germantown, Maryland

• ViaSat Inc, Comsat Laboratories, Germantown, Maryland

• Orbital Sciences Corp, Dulles, Virginia

• General Dynamics Advanced Information Systems, Santa Clara, California

• Space Micro Inc, San Diego, California

• Lockheed Martin Corp, Space Systems Company, Sunnyvale, California

• Harris Corp, Government Communications Systems, Palm Bay, Florida

• Hughes Design Group, Culver City, California

• Arkham Technology Limited, Irvine, California

• General Dynamics C4 Systems, Taunton, Massachusetts


Affordable Protected Space/Ground Segment Design and Demonstration


• The Boeing Company, Space & Intelligence Systems, Seal Beach, California

• Northrop Grumman Systems Corp, Redondo Beach, California

• Space Systems Loral, Palo Alto, California


Affordable Gateway Risk Reduction and Demonstration


• Lockheed Martin Corp, Information Systems & Global, Solutions, King of Prussia, Pennsylvania

• Northrop Grumman Systems Corp, Redondo Beach, California Affordable Mission Planning and Management Demonstration

• The Boeing Company, Space & Intelligence Systems, Seal Beach, California

• Hughes Network Systems, LLC Germantown, Maryland


Affordable Terminal Design and Demonstration


• Raytheon Company, Marlborough, Massachusetts

• L-3 Communication Corp, Communications Systems West, Salt Lake City, Utah


Affordable Terminal Cryptographic Component Development and Demonstration


• ViaSat Inc, Comsat Laboratories, Germantown, Maryland

• L-3 Communications Corp, Communications Systems East, Camden, New Jersey
* * * * * * * * *
Moving Around
Boeing is rotating assignments for several executives in its Defense, Space & Security unit business unit as a cost savings move.

These steps allow Boeing to invest in growth opportunities. The affordability efforts continue as additional cost reductions are needed,and are supported by reductions in executive ranks and overhead costs. By the end of 2012, BDS expects to have 30 percent fewer executive positions than in 2010.