Japan's SDF Launches MHI-Built X-Band Defense Satellite
The Japan Aerospace Exploration Agency (JAXA) and Mitsubishi Heavy Industries, Ltd., have launched an X-band defense communications satellite aboard an H-2A Launch Vehicle No.32 from JAXA's Tanegashima Space Center in Japan's southwestern Kagoshima prefecture.
The Kirameki-2 satellite is the first communication satellite for the Japanese Ministry of Defense, which shoulders the mission to upgrade the Self-Defense Forces' (SDF) communications network.
The Kirameki-2 satellite, operating with X-band technology, is one of three defense communications satellites which will replace three civilian satellites that are presently used by the Self-Defense Forces.
The new satellites will facilitate direct communication among units of the Ground, Maritime and Air Self-Defense Forces through a high-speed and high-capacity network and serve as a communication infrastructure, local media quoted Defense Ministry officials as saying on the day of the launch.
The Kirameki-2 is designed to operate over the Indian Ocean and to serve the SDF personnel taking part in U.N. peacekeeping operations in South Sudan and the anti-piracy mission in waters off Somalia, said the officials.
In 2008, Japan's Diet approved a law on general principles for the use of space, allowing non-aggressive defense use of space and overturning a decades-old policy of limiting space development to peaceful uses.

Under the law, the use and exploitation of space should be conducted to serve the security of Japan, relaxing the principle of non-military use based on a parliamentary resolution in 1969 under the war-renouncing Constitution.
The new law changes Japan's policy of space use to "non-aggression" from "non-military" and would allow Japan's defense ministry to launch its own satellites, including surveillance satellites and an early-warning satellite.
global.jaxa.jp
h2a.mhi.co.jp/en/
---
Analysis of US Government and Military Satellite Market for 2017
Research and Markets has announced the addition of the "US Government and Military Satellite Market, Forecast to 2022" report to their offering.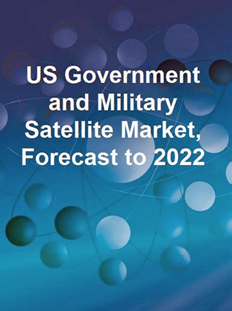 The US government is the single largest purchaser of commercial satellite services in the world, and accounted for $1.34 billion in 2015.
Global tensions and military conflicts around the world are driving the need for surveillance and information sharing.
Thus, satellite demand fluctuates significantly with global US relations; however, many of these regions, such as the Middle East and Africa, remain consistent, high-demand locations for US military satellite communications (MILSATCOM).
As a result, these contracts are highly competitive, with many organizations custom tailoring new satellites and ground hardware to meet the unique needs of the US government/military.
With a compound annual growth rate (CAGR) of 3.6 percent, this market is stable but is expected to average $53.78 million per year through 2022.
This research estimates the base year market size by revenue generated through US government spending, future growth estimation through 2022, and forecast breakouts for military and on-military as well as for Department of Information Systems Agency (DISA) and non-DISA.
The base year for this research is 2015 and is accompanied by a forecast spanning from 2016 to 2022.
Also included is the base year market share for consumer satellite operators, namely Iridium, Inmarsat, SES, Eutelsat, Intelsat, and Telesat.
The global regions discussed are grouped by North America, Asia-Pacific, the Middle East, Latin America, Africa, and Europe.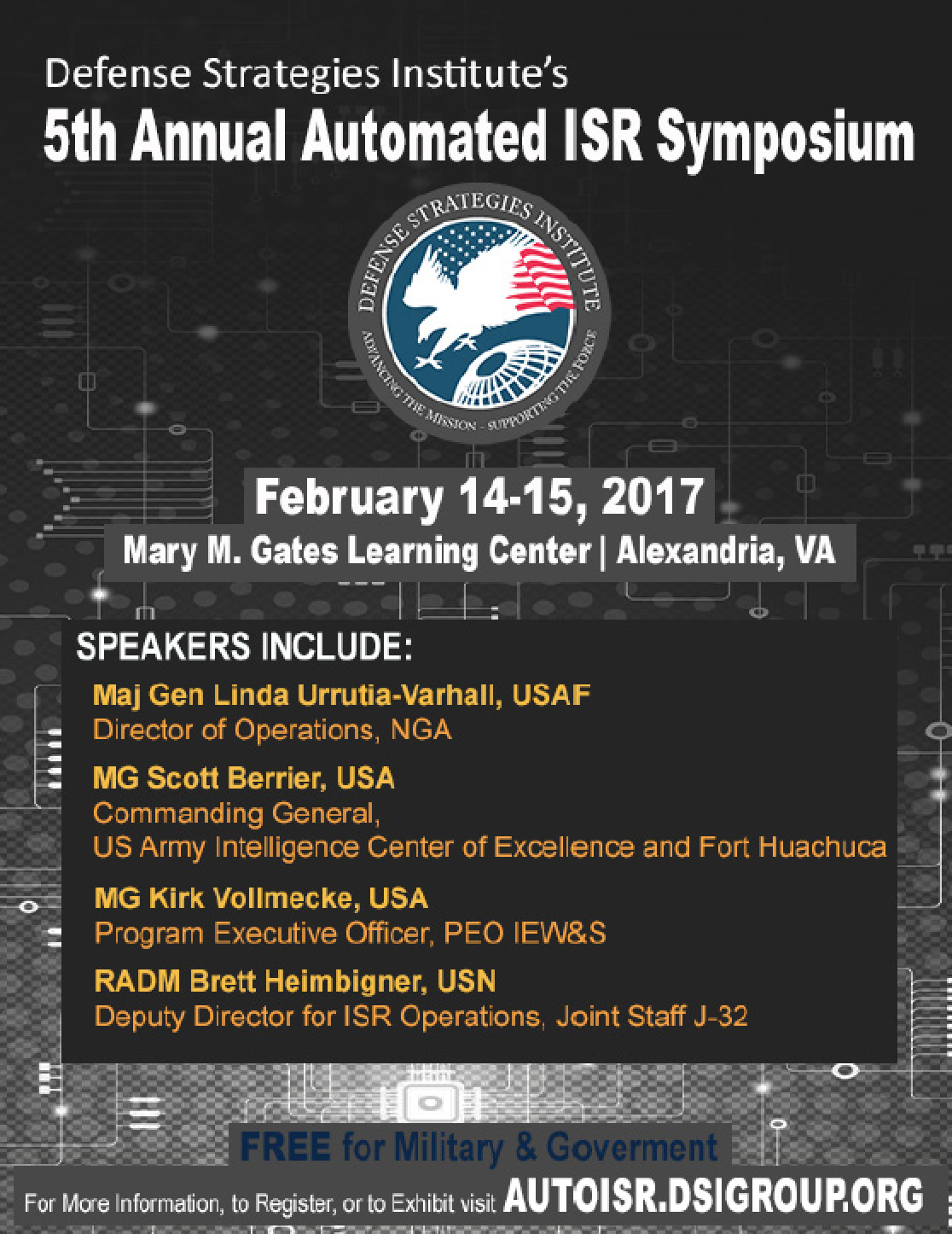 Key questions this study will answer:
• How will the government and military satellite market grow throughout the forecast period?
• What economic, political, and technological factors are impacting his market?
• What military trends are driving new adoption for satellite technology?
• What regions will be important/account for more US government and military spending on satellite technology?
• Who are the market participants and what does the competitive landscape look like?
Key topics covered:
► Executive Summary
► Definitions
► Market Overview
► Major Growth Opportunities
► Drivers and Restraints-Government and Military Satellite Market
► Forecasts and Trends-Government and Military Satellite Market
► Market Share and Competitive Analysis-Government and Military Satellite Market
► US Government and Military Satellite Growth Opportunities
► The Last Word
Featured companies
► Iridium
► Inmarsat
► SES
► Eutelsat
► Intelsat
► Telesat
For more information about this report, please visit researchandmarkets.com/research/6m6gjk/us_government_and
---
Datum Systems' High Speed DVB S2/S2X Card Sets Connects Kiwis
Datum Systems has successfully deployed their modular and highly-efficient M7 modem platform with the newly released DVBS2X card sets to a major service provider in New Zealand.

The M7 modem with this advanced technology will connect the Chatham Islands via a high-speed IP satellite link.
This New Zealand archipelago leverages Datum's new M70 Modulator and D70 Demodulator high speed DVBS2/S2X card sets to deliver up to 350 Mbps of IP throughput. Advanced features such as higher order modulation, ACM and Sharp Carrier technology are supported.
With affordability and system flexibility, the Chatham Islands will now be able to seamlessly support growing network demands without changing modem hardware—this includes the firm's patented Smart Carrier canceling.
The M7 modem system is the best in class and most affordable modem platform for provisioning FDMA based networks over traditional FSS and High Throughput Satellites (HTS) using DVB-S2/S2X without the need to replace satellite modems.
Cards can be populated together in an existing M7 modem platform to build duplex DVB-S2/S2X links, or independently mixed with Datum's low latency FlexLDPC card sets for a truly efficient and low cost point-to-multipoint transport network.
Satellite service providers, telecom operators and government/military users can design flexible and economical point-to-point or point-to-multipoint FDMA networks based on the near Shannon limit performance and modularity of the M7 system.
"We are delighted that the M7 has been selected as the best modem platform to provide IP trunking connectivity to the Chatham Islands. With the DVB-S2/S2X cards in the M7 modem, their satellite IP network has tremendous upgrade capabilities as the network grows with additional sites and higher throughput," said David Koblinski, the Vice President of Business Development and Marketing at Datum Systems. Our M7 platform's flexibility, reliability and efficiency are ideally suited for multi-point IP trunking applications like the Chatham Island as well as cellular backhaul, enterprise VSAT and the military."
"The M7 modems that we installed for the Chatham Islands network provide exceptional performance and we are very pleased with the price we paid. We fully expect to add more modems to our teleport for this network and others," said Keith Ramsay, Director of Engineering and Operations, Gateway Teleport.
Datum Systems will be presenting their technologies at Booth #738 during the upcoming Satellite 2017 Conference and Exhibition, March 6 through 9, at the Walter E. Washington Convention Center in Washington, DC.
datumsystems.com
---
TacComms Improve With PacStar
PacStar® has revealed that an independent research study has confirmed that warfighters using the firm's IQ-Core® Software are able to configure and manage complex networking equipment up to 10 times faster, with 9 times fewer errors than comparable manual methods—the study in 2016 used active duty end users from a US Army signal brigade.
For the independent user study, conducted June/July 2016, untrained US Army end users were asked to perform the same two tasks, once using IQ-Core Software and once using a manual (typical command line and OEM GUI) method.
The results showed that using IQ-Core Software to perform these tasks greatly improved participants' ability to complete them successfully, and drastically reduced the time spent, errors committed, and support needed.
The complexity and manual-intensive nature of tactical communications systems have, to date, required the use of costly, highly trained IT specialists. IQ-Core Software simplifies the setup and operation of tactical communications systems with an intuitive user interface, powerful wizards and alerts with common user interfaces across all hardware and software components.
As a result, warfighters without specialized IT training can easily and rapidly setup and operate tactical comms systems in challenging environments where every second counts. The study further confirmed that even experienced operators benefit from using IQ-Core Software.
pacstar.com/usability/
---