WGS launch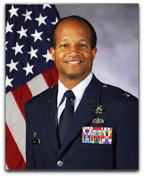 Robert Wright, Jr., (U.S. Air Force Colonel, retired) is the Senior Vice President of Integral Systems' Military and Intelligence Group. Before assuming his current role, Colonel Wright served as Commander of the Space Innovation & Development Center at Schriever AFB, Colorado. His long career in space and communications includes commanding two communications squadrons and a communications group, including a one-year deployed tour supporting Operation Southern Watch. He held several key staff positions, including Executive Officer to the Director, National Reconnaissance Office, as well as aide-de-camp and Executive Officer to the Commander, United States Central Command. Colonel Wright has earned numerous awards and decorations including the Legion of Merit, the Defense Meritorious Service Medal with one oak leaf cluster, and the Air Force Commendation Medal.
MilsatMagazine (MSM)
Colonel Wright, how did you initially become involved in space communications? Why was a career path in the U.S. Air Force in this space segment so appealing?
Colonel Robert Wright
I could not fly for medical reasons, so I opted to be involved in the United States Air Force (USAF) space program. My initial assignment after graduating from the USAF Academy was to Space Division's Launch Vehicle Directorate at Los Angeles AFB, where I learned the Department of Defense (DoD) acquisition process in space launch and upper stage acquisition programs (i.e., Titan 34D, Inertial Upper Stage).
After a few years, I transitioned to National Security Space programs, and became exposed to the critical operations of the worldwide AF Satellite Control Network (AFSCN) and certain communications relay platforms. The appeal was in the technology and, later, in seeing the growing reliance on military and commercial satellite communications during the first Gulf War — the vast potential for support to fielded forces was daunting.
I later moved to the Pentagon and worked at a variety of space-related jobs, including Program Element Monitor for national security space system protection initiatives, supporting space event conferences, supporting the National Reconnaissance Office's first Deputy Director for Military Support, exposure to the Defense Reconnaissance Support Program and Air Force Tactical Exploitation of National Capabilities Program (AF TENCAP), and serving as executive officer to the Director, National Reconnaissance Office.
In particular, I credit two managers during those years for keeping me engaged in this business — Brigadier General
Don Walker
(former
Commander, AF Satellite Control Facility and Director
,
Office of Space Systems
,
Office of the Secretary of the Air Force
) and
Martin Faga
(
Assistant Secretary of the Air Force for Space
, and
Director, National Reconnaissance Office
).
In 1994, I made a decision to transition from national security space programs to AF installation level, fixed based communications, and information technology systems, which still involved MILSATCOM fixed and mobile maintenance and operations. From there, I held a series of squadron and group-level command jobs that were the best jobs anyone could be privileged to have experienced.
I wouldn't have selected any other career path. Space communications technology is still appealing today, whether it's moving large amounts of data or incorporating and integrating COTS products.
For example, we've dramatically improved capacity and capability in fielding the new
Wideband Global SATCOM
(
WGS
) system. We've expanded from primarily X-band and UHF communications to Ka-band, incorporated phased array antennas, digital channelizers, and more steerable beams. These capabilities markedly improve support to fixed and mobile forces, while the Service acquisition community continues to speed up capability delivery dates to combatant commanders.
As exciting as the technology is, we've moved from a pure technology fascination to a better understanding of the importance of the data, of mission assurance, and threat analysis. Each day, we work, socialize, conduct commerce transactions, and go to school in the space and cyberspace domains. These domains are contested, so it really is about the data — data protection, data management, data exposure, data fusion, data dissemination.
My former boss, General
C. Robert Kehler
,
Commander of Air Force Space Command
, in partnership with
Scott Large
, former
Director, National Reconnaissance Office
, worked diligently to support the
Space Protection Program
, to address the importance of architecture and engineering solutions to existing and potential space and cyberspace threats and vulnerabilities — to ensure we are always postured to stay ahead of the threat.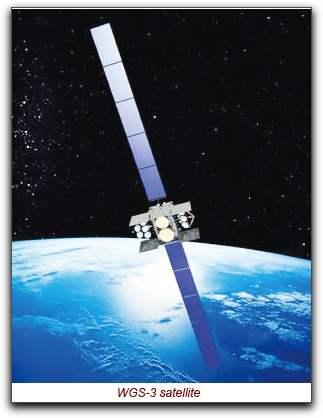 I was very fortunate to be part of a team, under General
Kehler
's vision that planned and executed the
Schriever Space Wargame
. We leveraged observations and lessons from these wargames over the years to move the focus from technological capabilities of space systems to influencing development of National Space Policy and strategy, integrating commercial, interagency and Allied cooperative efforts, and influencing future investment decisions through the Space Posture Review, for example. The next Schriever wargame will focus on the intersection of space and cyber operations, continued policy and strategy examination and leveraging Allied and industry partnerships.
MSM
When you started your career, what was the major technology at that time as far as MILSATCOM was concerned? Looking back upon your Air Force command path, what was your most interesting assignment?
Colonel Robert Wright
The technology in those days seems rudimentary compared to today's capabilities. I recall the first
Defense Satellite Communications System-III
launch in 1982.
DSCS
was the DOD's primary long haul MILSATCOM program —
Super High Frequency
(
SHF
) capability. The
DSCS-III
had a 10-year design life then, with fixed and steerable antennas.
The U.S. Navy had
UHF Fleet Satellite Communications
programs. The first
MILSTAR
satellite, incorporating survivable and protected communications and cross linking capabilities, wasn't launched until 1994. MILSTAR featured low- and medium-data rate communications and antijam. From a ground perspective, I recall the decision to standup the
Consolidated Space Operations Center
(
CSOC
) at
Falcon AFB
(now
Schriever AFB
) east of Colorado Springs, for mission assurance reasons. In those days, vulnerability of the ground C2 segment to potential physical attack was a concern, so we built remote backup and mobile/transportable capabilities.
I've thoroughly enjoyed every assignment I've had, but my most interesting and challenging assignment was my year long squadron command tour at a remote location in Saudi Arabia. I worked alongside many dedicated, young, enlisted Airmen each day. These men and women were the experts in SATCOM systems operations and maintenance, as well as leading edge networking technologies.
We relied on satellite and troposcatter communications capabilities to link with Riyadh and other locations throughout the Middle East. It was my first of four command assignments, and my 250-person squadron was responsible for operations and maintenance of all military terrestrial and space communications in and out of the peninsula.
Additionally, we operated a network control center, cable television services, airfield precision approach radars, stood up a technical control center, operated a
NORTEL
telephone switch, a tactical telephone switch and imbedded all fiber backbone communications supporting the new housing complex of several thousand personnel.
MSM
You have witnessed many technological advances during your 30 year military career, giving you great insight into how our industry operates and grows. What do you see as the most important technological support for warfighters in the next few years? And how will such assets be protected from intrusion by those who would do us harm? How will your role at Integral Systems assist in this endeavor?
Colonel Robert Wright
We continue to look for game-changing technology applications, working with research labs, academia and industry to expose these potential technologies to manage, expose and deliver vast amounts of data. I believe we need to focus on the needs at the edge — the Soldier, Sailor, Airman and Marine, in the fight. We will move to deliver applications on iPhone-like devices in the hands of individuals in the field, reducing the fog of war, enhancing situational awareness and enabling effective command and control.
We're still in early innings of virtualization and cloud computing in military applications. There is a growing understanding of the importance of non-kinetic options in warfare. We need vastly improved operational-level situational awareness capabilities for integrated space and cyberspace operations. The need for modeling and simulation capabilities grows, especially in understanding the interrelationship between space and cyberspace. There will be a continued emphasis on robotics, unmanned air vehicles, autonomous operations, plug and play interfaces and
commercial off-the-shelf
(
COTS
) solutions featuring lower costs, rapid fielding and scalability.
We also understand our networks and data are constantly under some type of probing, intrusion, denial of service or attack, but we cannot realistically protect everything — not every node on the network. Our framework is to understand the critical infrastructure and information, develop proactive rather than reactive capabilities and policies to "fight through" and preserve operations.
At
Integral Systems
I will help deliver the innovative, scalable products and engineering solutions to both the military and commercial sectors to meet the needs discussed above. We are platform agnostic and listen to our customers' needs in order to offer tailored solutions. We're proven design, engineering and integration solution leaders and will expand our penetration into markets beyond satellite command and control.
MSM
How has your command experience as the Vice Commander of the 14th Air Force, as well as with communications squadrons and groups, prepared you for your role at Integral Systems? Will your past work in the Air Force assist you with your new civilian endeavors on behalf of your company with government and military procurement agencies?
Colonel Robert Wright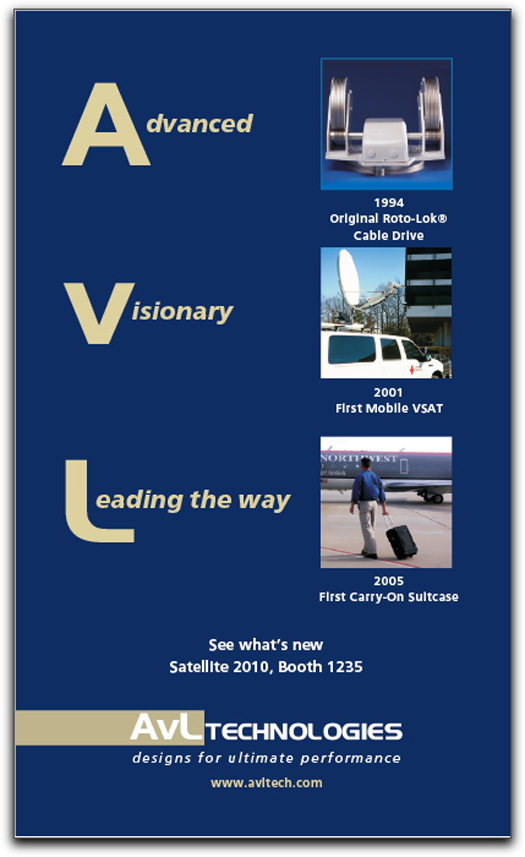 Certainly my experience in acquisition and operations will help in my new industry role. At 14th Air Force, my timing there allowed me to support Lieutenant General
Shelton
(
14AF/CC
and the
Commander, Joint Functional Component Command, Space
) as we supported the
Joint Space Operations Center
, outlined fundamental space situation awareness and intelligence requirements at the operational level, articulated the need for a high accuracy catalogue, defined net-centric and data fusion opportunities, and worked a host of issues including integrated joint operations, space command and control relationships, satellite interference identification, detection and mitigation.
From a leadership and command perspective, I've been privileged to lead organizations implementing large scale fixed-base backbone network transitions from copper to fiber to
Voice over Internet Protocol
(
VoIP
) — both in CONUS and in combat zones overseas. I've led organizations responsible for operations and maintenance of fixed
DSCS
,
AFSATCOM
and
MILSTAR
ground terminals, as well as deployed with critical mobile command and control capabilities.
My two assignments in the Pentagon on the
SAF
and
HAF
staffs, in
HQ Air Force Space Command
, in
Air Combat Command
, at
HQ US Central Command
and the
National Reconnaissance Office
provided important insights as well. I've been fortunate to have been exposed to the rapid pace of information technology evolution at the circuit and application layer throughout my career — driven by Moore's Law — on the acquisition and operations side of the business. I understand the challenges that acquisition professionals have to quicken capability delivery to warfighters.
My most recent command tour at the
Space Innovation and Development Center
, with
AF TENCAP
as a direct reporting unit, gave me an even greater appreciation of the importance of integrating rapid, innovative, small dollar solutions with existing capabilities through architectures and concepts of operations and employment. Each of these experiences are building blocks to what I am doing now in industry, as we partner with various government and commercial customers to provide them the capabilities they need. I hope to be a part of the solution to these requirements and challenges. The move from military command to the civilian work force can be a tricky road to navigate — how did you manage such so successfully.
The jury's still out on my transition, but I firmly believe the leadership challenges are similar — building a sense of teamwork and a clear articulation of vision, strategy and goals remains paramount, as does creating a work environment where valued staff and technical professionals are challenged, recognized and rewarded for producing innovative solutions sets to meet our customer's needs on time and cost. As we have always done in the military, in the private sector we strive to recruit the best talent, nurture it, and emphasize responsive support to our government and commercial customers.
MSM
Can you give us an update on Integral Systems' Command and Control Systems – Consolidated (CCS-C) support of Wideband Global SATCOM?
Colonel Robert Wright
CCS-C
's support to
Wideband Global SATCOM
(
WGS
) has been outstanding from the acquisition
(Space and Missile Systems Center — SMC)
and operations (
50 SW
at
Schriever AFB
) perspectives. On June 15, 2009, we seamlessly cutover
WGS Satellite Vehicle-2
to CCS-C, our second WGS satellite. Going forward, our next opportunity for seamless cutover will be on February 25th for the recently launched
WGS SV-3
.
Our continued focus to improve CCS-C's automation capability has and will enable the Air Force to recognize efficiencies in their manpower utilization. The successful transition of legacy and future MILSATCOM satellites onto CCS-C, including
Defense Satellite Communication System
(
DSCS
),
MILSTAR
,
Wideband Global SATCOM
, and the soon-to-be launched (2010)
Advanced Extremely High Frequency
(
AEHF
) satellites, in conjunction with ground breaking operational efficiencies gained, are a testament to the ongoing success of CCS-C and representative of an exceptional Air Force and Integral Systems partnership.
MSM
How are these new generation military communication satellites enhancing our warfighting efforts globally?
Colonel Robert Wright
The United States ability to conduct military operations worldwide is enabled by satellite communications. These next generation systems will enhance the ability of all levels of command, strategic to tactical, to communicate near real-time and with clarity, through both voice and video. Global SATCOM enables remote operations of intelligence, surveillance and reconnaissance platforms, integrated sensor-to-shooter capability, and delivery of real-time intelligence and situational awareness to all levels of command.
Regardless of theater, the worldwide capacity and throughput improvements by WGS and AEHF will be significant for all Services. One WGS satellite's capacity replaces the entire DSCS constellation. Once on orbit, three AEHF satellites in geosynchronous orbit will provide ten to one hundred times the capacity of the existing MILSTAR satellites. The terminal segment will be fixed and mobile, on ships and submarines, and on airborne platforms, and will include the Family of Advanced Beyond Line-of-Sight-Terminal (FAB-T), used by all of the Services and several international partners.
MSM
How are the current Defense Budget pressures affecting MilSATCOM procurements?
Colonel Robert Wright
Budget pressures are a reality for MILSATCOM and other mission areas — driving innovative, cost effective, scalable solutions for today's war, and tomorrow's. Industry, will lead in deriving viable solutions.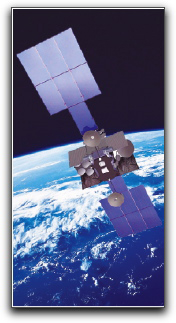 Having said that, we saw last year's cancellation of the
Transformational Satellite
(
T-SAT
) program, and the subsequent decision to procure additional AEHF satellites.
DISA
is restructuring the existing
DISA Defense Information Systems Network
(
DISN
)
Satellite Transmission Services-Global
(
DSTS-G
) contract to include more commercial suppliers.
MSM
Do you see the role of Commercial Satellite Communications expanding to augment growing Government communication needs?
Colonel Robert Wright
I believe continued augmentation through commercially leased services is inevitable, but with caveats. Commercial providers will certainly augment bandwidth shortfalls, and they are in a good position to help. We will also see the emergence of commercially-based Internet protocol routing in space, for example. But certain specific military requirements for jam resistant, survivable and protected communications and so forth, commercial providers won't be the solution. The Air Force will buy more AEHFs for those specific needs, for example.
MSM
Are commercially hosted payloads a viable approach to augment communication needs?
Colonel Robert Wright
The Air Force has been investigating commercially hosted payloads for some time, and I believe a dual-use approach is not only viable, but in fact, working today. As I understand it, the Australian
Optus
and
Defense C1
satellite system has 24 Ku-band transponders for commercial use, which are revenue-generating for Optus. The system also hosts UHF, X-band and 6 Ka-band transponders which are not only available to, but are controlled by, the
Australian Defense Force
(ADF).
MSM
With such an increasing reliance on Commercial Satellite Communication links; What are your thoughts on how to protect these vital communication links or more appropriately, provide communication assurance for commercial satellites?
Colonel Robert Wright
Under the current DISA Defense Information Systems Network (DISN) Satellite Transmission Services-Global (DSTS-G) contract, mission assurance requirements were levied on each of the three companies providing commercial bandwidth services for DOD use. In the upcoming
Future COMSATCOM Services Acquisition
(
FCSA
), which replaces the DSTS-G, communications assurance requirements are planned to be dictated by
Service Level Agreements
(
SLA
).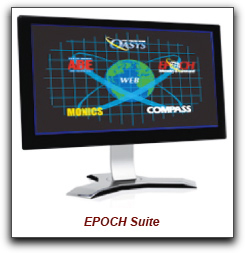 As many vendors are likely to be involved, it will be challenging for DISA or STRATCOM to have a single, integrated picture of link quality, interference issues, or other integrated situational requirements. Likewise, it becomes even more difficult to validate that SLA requirements are being met. This is one of the many reasons that Integral Systems recently initiated a new group within the company,
Integral Systems Service Solutions
(
IS3
), to address these needs. Among its offerings, IS3 will provide an independent service for monitoring link performance across the vast commercial communications satellite constellation, and provide consolidated situational awareness and SLA validation capabilities to the agencies within the Government (DISA and USSTRATCOM) which are responsible for overall mission assurance.
MSM
What role do ground segments provide in communication link management and communication assurance?
Colonel Robert Wright
There are many aspects of link management and communications assurance, from independent monitoring, to the correlation of independent monitoring information, to satellite payload health information that are derived from telemetry. Likewise, it becomes increasingly important to have real-time information about the ground terminal segment health so that link anomalies can be quickly resolved. Over the past few years, Integral Systems has more closely integrated our
SATCOM Network Operations
(
SATCOM NetOps
) products, and now services that provide this type of real-time management information to ease the challenge of correlating often dissimilar inputs into a single integrated picture. This is precisely the integrated situational awareness picture provided by IS3's subscription-based services offering.
Currently, our
EPOCH
Product Suite is being used to operate many of the commercial communications satellites and (via the CCS-C system) most of the nation's military communications satellites. Our
SAT Monics
interference detection software and our satID geolocation software lead the industry for satellite communications assurance.
Our leading-edge front ends, receivers, and digital communications products have become the industry standard for ground segment hardware. Our engineering business processes are tailored specifically to efficiently and effectively developing ground segment solutions.
Most important, our people: Integral Systems has consistently brought together some of the best talent in the ground segment industry — proven results-oriented professionals.