Our nation's emergency services are lacking, when they should be leading in adopting technology innovation.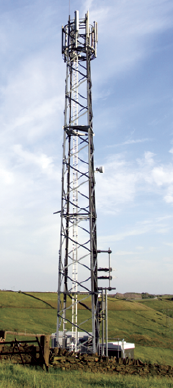 For example, 911 Public Service Answering Points (PSAPs) are still using circuit-switched legacy systems having none of the many benefits from today's common mobile connectivity features such as texting, video messaging or global positioning systems (GPS).
In recognition of this fact, the Federal Communications Commission (FCC) has launched its Next Generation 911 initiative to modernize emergency services capabilities. This initiative is set to offer significant benefits to the community as a whole, including persons with disabilities.
Among the most critical goals, but least discussed or implemented, is Continuity of Operations (COOP)—which means the ability for centers to keep operating, even when disasters strike and cause primary network outages.
As defined by the Bush Administration's National Security and Homeland Security Presidential Directive, 'Continuity of Operations, or COOP, means an effort within individual executive departments and agencies to ensure that Primary Mission-Essential Functions continue to be performed during a wide range of emergencies, including localized acts of nature, accidents, and technological or attack-related emergencies.' Although this definition applies to federal agencies, the underlying concept of mission assurance is especially important for PSAPs entrusted with providing timely emergency services to local citizens.
To meet this challenge calls for PSAPs to implement robust networks having the highest possible levels of reliability and availability in the face of a disaster. This means building redundant communication paths as backup to primary terrestrial networks, whether for carrying 911 emergency calls from mobile cellphones or from any number of fixed landline devices.
Robust networks are no less important for COOP in minor emergencies as they are in major disaster scenarios, such as Superstorm Sandy. As a case in point, networks became overloaded by consumer traffic from residents of Maryland, Virginia and Washington, DC during the earthquake of 2011, which left the Washington Monument covered in latticework and closed for repairs until early 2014.
Even though the earthquake was relatively small and thankfully resulted in only minor injuries, worried residents were quick to pick up their phones to check on loved ones. As the FCC and terrestrial carriers have acknowledged, network congestion meant that many callers were unable to connect due to a major spike in caller volume. However, implementing fully redundant access networks is simply cost-prohibitive and infeasible; the focus should be on employing redundant backhaul networks to primary terrestrial infrastructure—and to do it cost-effectively.
Enter satellite backup. Only satellite offers a true alternate path to carry traffic when terrestrial outages may occur due to minor or major emergencies on the ground.
Rapid fault detection and automatic switching of traffic to satellite links from primary terrestrial facilities is routinely implemented by virtually all major enterprises, when every second of network downtime translates into lost revenue and profits.
The imperative for emergency services exceeds financial measures, as lives are at stake. The pairing of satellite broadband with terrestrial networks ensures communications are quickly restored in case of temporary loss and will operate with the highest possible availability designed within budget limits.
Satellite networks can also be quickly set up in disaster locations anywhere—whether urban, rural or remote areas—using vehicle-mounted terminals and flyaway kits which can function solely on portable power, and employing self-pointing antenna systems. FEMA has already explicitly encouraged non-federal government entities "to make use of emerging technologies."
The FCC's directive was clear: Local PSAPs need to be proactive in implementing emerging technologies. Satellite solutions available today surely qualify, and deliver a desperately needed cost- to- value ratio for budget strained emergency response centers. They provide essential path diversity to aid PSAPs in achieving their goal of adopting important NG911 capabilities, ensuring the highest levels of network reliability and availability through path diversity when disaster strikes, no matter the cause or length.

Anthony "Tony" Bardo has more than 30 years' experience with strategic communication technologies that serve the complex needs of government. Since joining Hughes in January of 2006, Bardo has served as assistant vice president of Government Solutions, where he is focused on providing Hughes managed network broadband solutions and applications to Federal, State, and Local governments. Bardo also served as Chair of the Networks and Telecommunications Shared Interest Group (SIG) for the Industry Advisory Council, an advisory body to the American Council for Technology (ACT).
Prior to joining Hughes, Bardo was with Qwest Government Services for nearly five years where he was senior director of US Government Civilian Agencies sales and marketing, senior director of marketing, and senior director of business development. Prior to Qwest, Bardo spent 14 years with the government markets group at MCI where he held the position of executive director for civilian agencies. During his tenure, his teams managed programs for the Federal Aviation Administration's national air traffic control network, the Social Security Administration's toll-free network, the U.S. Postal Service Managed Service Network, and the U.S. General Services Administration's FTS2001.
Mr. Bardo is a 1974 graduate of Virginia Tech where he majored in economics with a minor in public communications.
---