Peter Hadinger is Inmarsat's Chief Technology Officer (CTO). He is responsible for all programs and previously led the development of the government-focused capabilities and services of the company's new Global Xpress program. Peter also spent 30 years as a leader in technology development, engineering and government spacecraft programs at Northrop Grumman.
He holds multiple patents in advanced communications. Peter's diverse regulatory and policy background includes leadership roles in the World Trade Organization Telecom Services Agreement, the FCC World Radio Conference Advisory Committee, the President's National Security Telecommunications Advisory Committee and a fellowship in the U.S. Senate.
Peter received his Bachelor of Science in Electrical and Electronic Engineering from California State Polytechnic University, an MBA from George Mason University, and serves on engineering advisory boards at Virginia Tech.
Good day, Mr. Hadinger, we appreciate you taking the time to chat with our readers. This year marks Inmarsat's 40th anniversary. Following such a remarkable legacy, what's next for the company?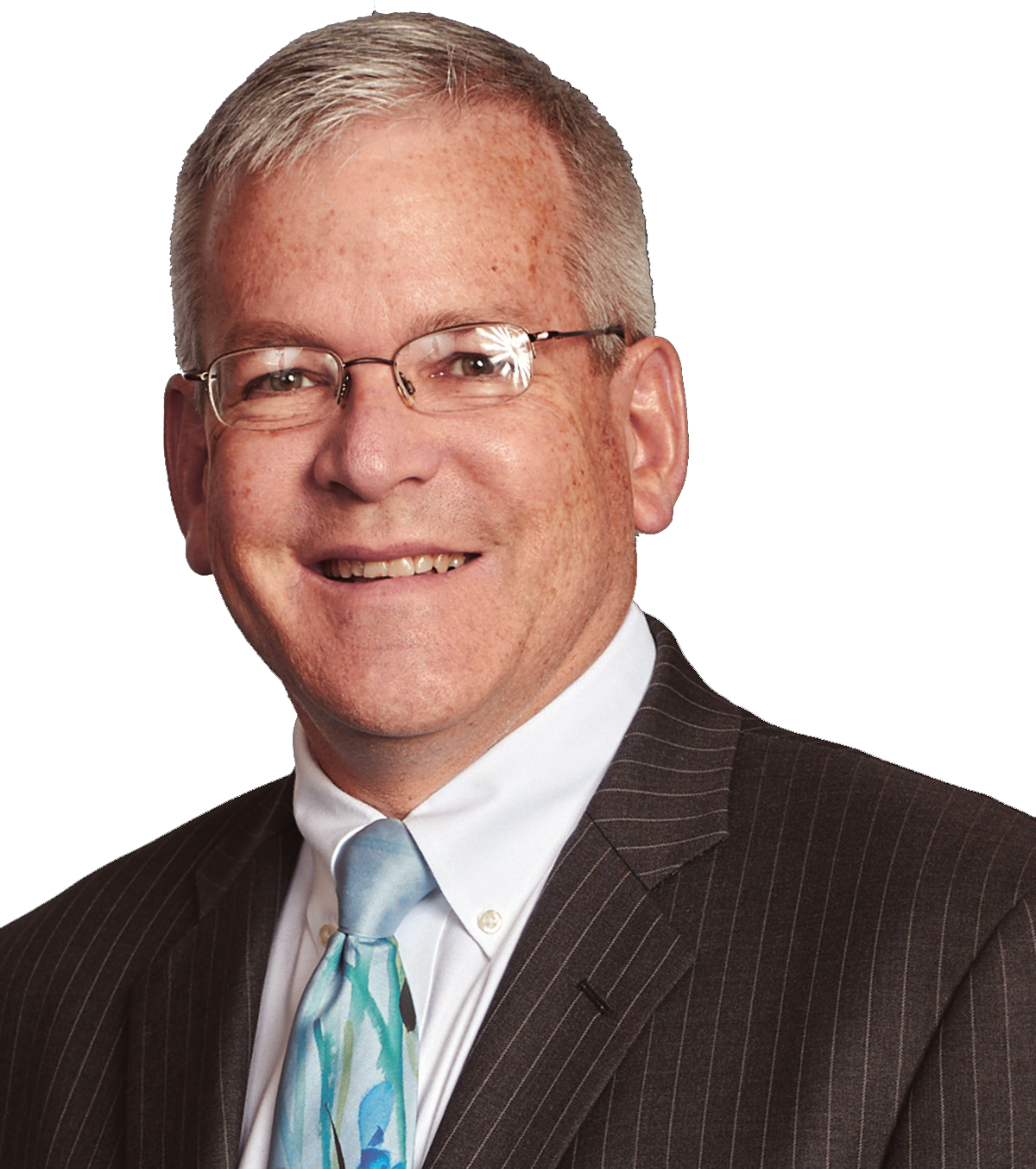 Peter Hadinger (PH)
Forty years on, I am proud to say that Inmarsat remains a leading technology pioneer in satellite communications. We strive to be disruptive innovators, introducing continuous network improvements that lead the evolution of global mobile connectivity. Our history and the strong relationships with have with partners and customers allows us to anticipate future demand as we strive to enable a truly connected world.
During the past few months alone, we have announced unprecedented enhancements to our world-leading Global Xpress (GX) service, which will deliver significantly enhanced capacity and capabilities to existing and future customers.
We also announced the world's first dedicated broadband service for the Arctic region, which will integrate seamlessly into the global
GX network.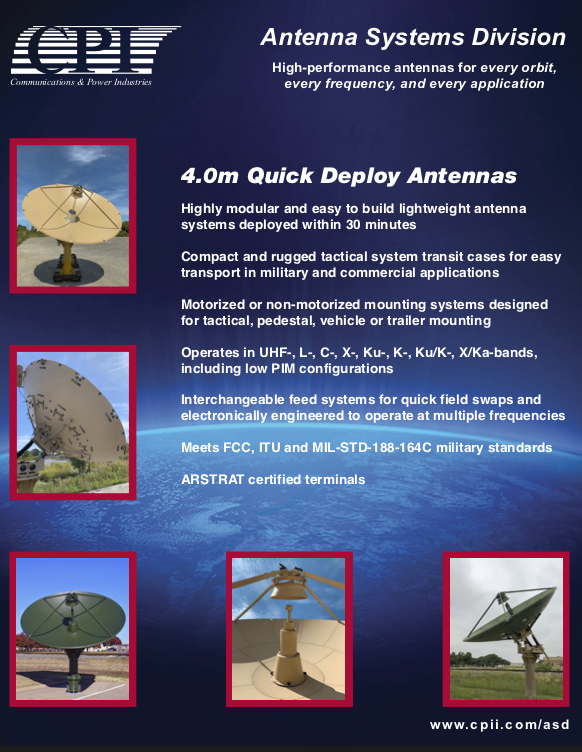 Governments realize that we will soon be living in an era of the always-on, pervasively connected global digital society. In only a few years, we will see our planet empowered by dense, diverse interoperable 5G networks, which will transform enterprises and have a powerful impact on the services that Governments need
to provide.
Additionally, as the world continues to present a host of unpredictable challenges, military satcom planners need to remain abreast of technological developments and adopt the best of them in a flexible, secure and cost-effective manner. We believe that this is most efficiently achieved by working with trusted, proven commercial providers who are adapting and innovating at the speed of the market.
At Inmarsat, our approach of augmenting existing government networks, while introducing commercial capabilities in parallel, has been increasingly adopted by governments. As a result, our Government business has been experiencing sustained growth as uniquely powerful, flexible and secure services, such as GX, have come to the market.
What is Inmarsat's current fleet configuration?
PH
Inmarsat's current fleet is comprised of 13 active satellites — nine (I-3/I-4) in L-band and four (GX1-4), delivering global, resilient coverage on land, at sea and in the air. Inmarsat's strategy is based on layers of coverage from multiple satellites to ensure best possible network performance under all conditions.
To remain ahead of market needs, we are in the process of augmenting our global coverage by launching two advanced L-band satellites and eight further GX payloads by 2023. Three spacecraft are already far along in construction with the next launch scheduled by the close of 2019. The remaining payloads are all under contract and design work is underway with our manufacturing partners.
The new GX satellites are part of a generation we call Inmarsat-7. Their software-driven, all-digital designs are the most advanced telecom satellites ever built and represent a dramatic-increase in what we can deliver to our growing customer base. Each of the GX7, 8 & 9 satellites, built by Airbus, will have more than twice the equivalent capacity of our entire fleet today.
The recently announced HEO GX10 payloads, being built by Northrop Grumman for Space Norway, will use similar digital technology to deliver the world's first dedicated broadband capacity for the Arctic region: seamlessly integrating with Inmarsat's GEO GX satellites.
Following Inmarsat's recent announcement about two new satellite payloads dedicated to the Arctic region, what do you see as the next frontier for the industry?
PH
There is a lot more innovation to come from Inmarsat in both our L-band and GX networks, and this will keep us busy for some time.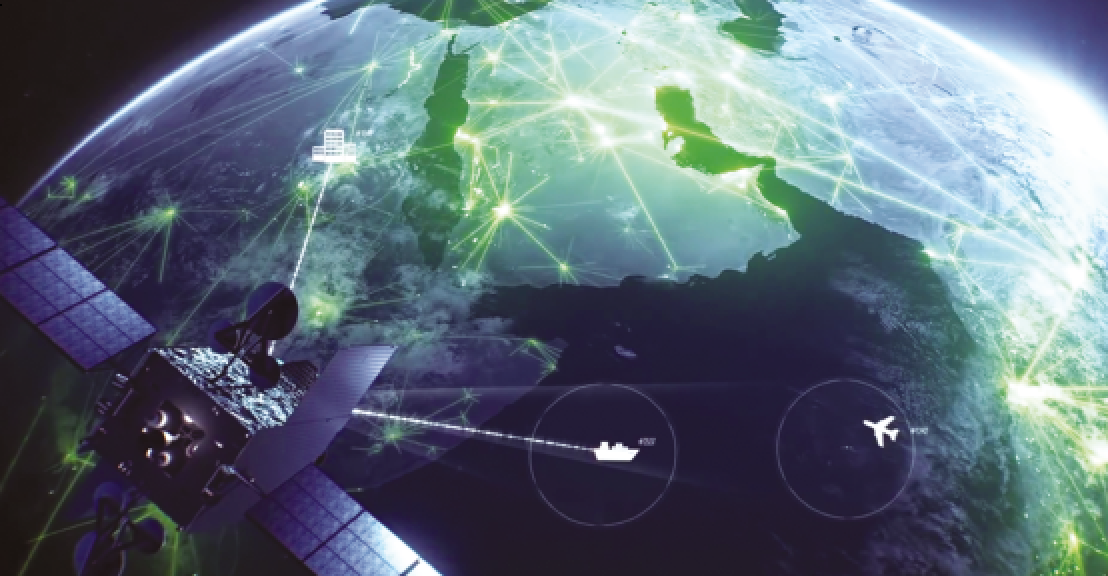 Artistic rendition of an Inmarsat GX satellite on-orbit. Image is courtesy
of the satellite's manufacturer, Boeing.
However, at Inmarsat we are continually exploring new technologies, new capabilities and new markets. While it would not be prudent to provide any specifics at this stage, I can certainly promise that pace of innovation will only become faster and finish by saying "watch this space."
Where do you see the greatest potential, industrywide?
PH
So many satellite networks are still patchworks, which creates its own issues.
One of the great things about working at Inmarsat has been the company's vision of uniform and seamless global networks - the commitment to safety, reliability and performance in everything that we do.
In a nutshell, our focus is on enabling Inmarsat customers to get away from thinking about communications and get back to the business of business. We achieve this by creating the world's largest managed networks and designing every aspect — from the space and ground infrastructure to the antennas and all other equipment — based upon an intimate knowledge of what the customer requires — knowledge that we have been building since 1979.
Our customers are already telling us of their plans to use our new Arctic coverage to extend their critical operations across the North. Governments, shipping companies and airlines are increasingly present in the Arctic and it is a great time for us to extend our global capabilities to include this critical region.
Looking more broadly at Inmarsat's global strategy, the key factors for our customers, particularly our Government customers, are flexibility, reliability and security. These attributes have driven and will continue to drive our investment strategy over the coming years. And it was these requirements that led to both our investment in GX7, 8 and 9 and our recently announced Arctic GX payloads.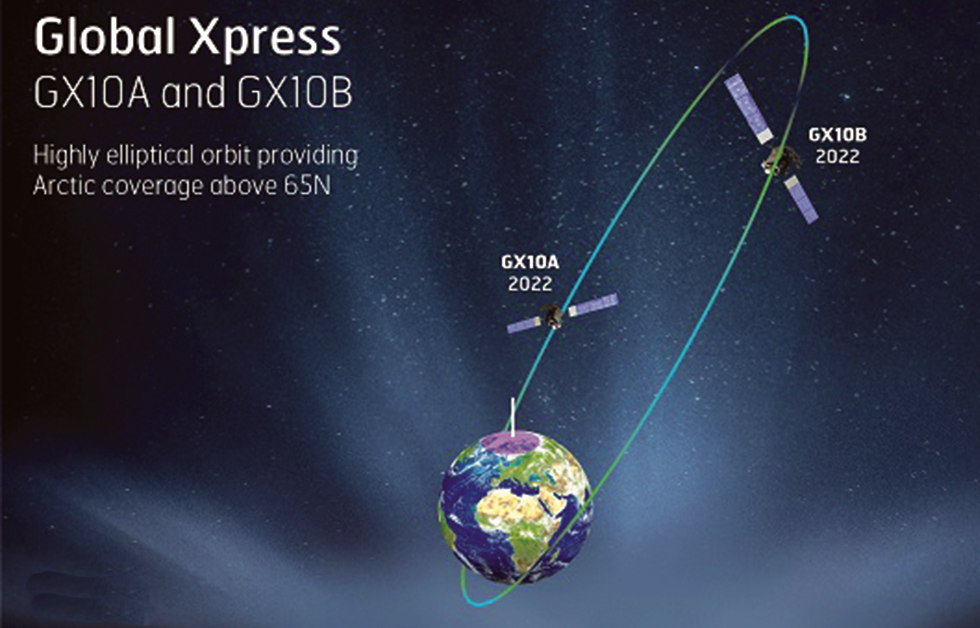 With GX, as with our L-band constellation, our commercial focus has always been on users requiring mission critical communications, which can be deployed anywhere in the world and often at a moment's notice. It is the market for globally available, mobile satellite communications that continues to show the greatest growth potential, and these markets — including government, aviation and maritime — have been served by Inmarsat for decades.
Would you expand on the company's commitment to geostationary orbit?
PH
Inmarsat has 13 satellites in geostationary orbit, the latest four of which are Global Xpress. A further six GEO satellites will be launched over the coming four years.
While Inmarsat has traditionally been associated with geostationary spacecraft, as can be seen in our recent announcement of HEO satellites with Space Norway, our first priority is not a particular orbit but rather the needs of our customers.
As we have stated publicly in the past, while we remain a predominantly GEO satellite company, we continually examine new technologies and new ways of delivering the reliable connectivity services are customers require. Our hybrid space-ground European Aviation Network is a great example of this. If demand and new technologies suggest a different approach for future connectivity, we would certainly consider such opportunities.
What about megaconstellations? Does Inmarsat have any plans to collaborate or collaborate with one of the LEO players?
PH
We have no current plans to do so as those we've seen are not as well suited to commercial or government mobility applications as some might suggest. However, we continually explore new technologies, news ways of working and the potential of new partnerships.
We are not trying to make an impression on consumer markets with ever-higher satellite counts for hypothetical future constellations. What is most important to Inmarsat is our ability to meet the real, current and anticipated demands of our government and business customers and to do so through services that offer the highest quality, reliability and cost-efficiency. Those are always the deciding factors in any decisions to collaborate or partner with other companies.
www.inmarsat.com/service/global-xpress/
---