ULA's Delta IV Sends USAF's WGS-6 Skywards
The launch of the Air Force's sixth Wideband Global SATCOM (WGS-6) launch was accomplished without a hitch aboard a ULA Delta IV on Wednesday, August 7th, 2013, at 8:29 p.m. from Space Launch Complex 37 at Cape Canaveral Air Force Station in Florida.
Unique to this launch is the USAF's partnership with the Australian Defence Force (ADF). In November of 2007, Australia signed a bi-lateral Memorandum of Understanding (MOU) with the United States to join the WGS program. Through this agreement, Australia provided the funding for the procurement, sustainment, and launch costs associated with the sixth WGS satellite. In return, the ADF receives assured bandwidth across the WGS 1-6 satellites.
The Air Force Space Command's Space and Missile Center MILSATCOM Systems Directorate procured the sixth WGS satellite through contracts with The Boeing Company. The MILSATCOM System Directorate plans for, acquires, and sustains space-enabled global communications to support the President, Secretary of Defense, and combat forces.
This was ULA's seventh launch in 2013, and the 73rd launch since the company was formed in December 2006, as well as the second WGS mission launch for 2013. Wideband Global SATCOM provides anytime, anywhere communication for the warfighter through broadcast, multicast, and point to point connections. WGS is the only military satellite communications system that can support simultaneous X and Ka band communications.
Jim Sponnick, ULA's Vice President of the Atlas and Delta programs, said after the launch, "Congratulations to the entire team on today's successful launch of the WGS-6 satellite. As with the previous five WGS missions, we have enjoyed a very strong partnership with the Air Force and all of our missions partners throughout this launch campaign. We were honored to launch the first two WGS satellites on our Atlas V vehicle and the next four satellites in the constellation on our Delta IV vehicle, delivering critical communications capability to orbit to support our nation's warfighters throughout the world."
This mission was launched aboard a Delta IV Medium-plus configuration vehicle using a single ULA common booster core powered by an Aerojet Rocketdyne RS-68 main engine, along with four ATK GEM 60 solid rocket motors. The five-meter diameter upper stage was powered by an Aerojet Rocketdyne RL10B-2 engine with the satellite encapsulated in a five-meter diameter composite payload fairing.

The WGS-6 launch marked the fourth flight of the Delta IV medium+ (5,4) configuration and the 23rd flight of the Delta IV family of launch vehicles. "WGS was the first of the constellation of satellites to launch on both the Delta IV and Atlas V vehicles," said Sponnick. "This team's ability to integrate and launch satellites successfully and efficiently on two launch systems provides operational flexibility to our customers."
ULA's next launch is the Delta IV Heavy NROL-65 mission for the National Reconnaissance Office, scheduled (at the time of this writing) for August 28th, from Space Launch Complex-6 at Vandenberg Air Force Base, California.
The Evolved Expendable Launch Vehicle (EELV) program was established by the United States Air Force to provide assured access to space for Department of Defense and other government payloads. The commercially developed EELV Program supports the full range of government mission requirements, while delivering on schedule and providing significant cost savings over the heritage launch systems.
ULA program management, engineering, test, and mission support functions are headquartered in Denver, Colorado. Manufacturing, assembly and integration operations are located at Decatur, Alabama, and Harlingen, Texas. Launch operations are located at Cape Canaveral AFS, Florida, and Vandenberg AFB, California.
The Space and Missile Systems Center is the U.S. Air Force's center of acquisition excellence for acquiring and developing military space systems including Global Positioning System, military satellite communications, defense meteorological satellites, space launch and range systems, satellite control network, space based infrared systems, and space situational awareness capabilities.
Over the next few months, Boeing will initiate on-orbit testing of the satellite to verify nominal performance and prepare the satellite for operational use. Ultimately, the satellite will be controlled by the U.S. Air Force's 3rd Space Operations Squadron at Schriever Air Force Base, Colorado. WGS-6 should enter operations in early 2014.
"WGS is a vital piece of the MILSATCOM enterprise consisting of WGS, DSCS, AEHF, Milstar and terminals," said Ms. Charlotte Gerhart, Chief, Wideband SATCOM Division, MILSATCOM Directorate. "WGS is providing unparalleled global communications capabilities to soldiers, sailors, marines and airmen for the United States, Australia, Canada, Denmark, Luxembourg, The Netherlands, and New Zealand. The continued success of WGS is due to the hard work and dedication from the combined Government and Boeing team."
WGS supports communications links in the 500MHz range of the X-band and 1GHz range of the Ka-band spectra. WGS can filter and route up to 4.875GHz of instantaneous bandwidth.
WGS-6, the third Block II satellite, includes a high-bandwidth radio frequency (RF) bypass capability in addition to the previous capabilities provided by the Block I satellites. Depending on the mix of ground terminals, data rates, and modulation schemes employed, a WGS satellite can support data transmission rates between 2.4 and 3.6Gbps.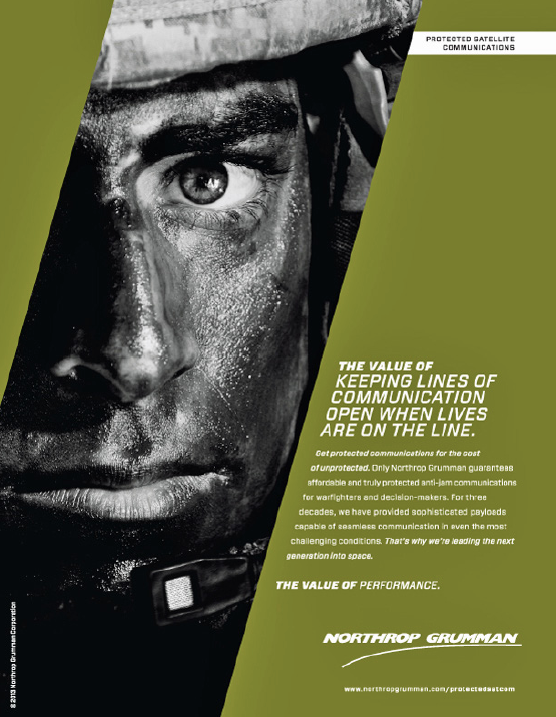 WGS has 19 independent coverage areas that can be positioned throughout its field of view. This includes eight steerable/shapeable X-band beams formed by separate transmit/receive phased arrays; 10 Ka-band beams served by independently steerable diplexed antennas (three with selectable RF polarization); and transmit/receive X-band Earth-coverage beams.
WGS can tailor coverage areas and connect X-band and Ka-band users anywhere within its field of view. Four Army Wideband Satellite Operations Centers (WSOC) provide command and control of WGS. Each Global SATCOM Configuration and Control Element (GSCCE) has the capability to control up to three satellites at a time, using X-band or Ka-band telemetry and command links.
Support technologies for WGS include the xenon-ion propulsion system (XlPS), which is 10 times more efficient than conventional bipropellant systems, highly efficient triple-junction gallium arsenide solar cells, and deployable radiators with flexible heat pipes. Four 25-cm XlPS thrusters remove orbit eccentricity during transfer orbit operations. The thrusters are also used to perform orbit maintenance and any required station-change maneuvers during the mission's life. The triple-junction gallium arsenide solar cells provide on-orbit electrical power for the spacecraft. The deployable radiators' flexible heat pipes provide increased radiator area, resulting in a cooler, more stable thermal environment for the satellite.
* * * * * * * * *
NASA—Good Ladee To Gather Moon Dust
This LADEE launch, which finds the spacecraft headed to the moon, occurred at 11:27 p.m., EDT, on September 6th from Pad 0B at the Mid-Atlantic Regional Spaceport from NASA's Wallops Flight Facility, Wallops Island, Virginia.
NASA's Lunar Atmosphere and Dust Environment Explorer (LADEE) is a robotic mission that will orbit the moon to gather detailed information about the lunar atmosphere, conditions near the surface and environmental influences on lunar dust. A thorough understanding of these characteristics will address long-standing unknowns and help scientists understand other planetary bodies, as well.
The LADEE spacecraft's modular common spacecraft bus, or body, is an innovative way of transitioning away from custom designs and toward multi-use designs and assembly-line production, which could drastically reduce the cost of spacecraft development, just as the Ford Model T did for automobiles. NASA's Ames Research Center designed, developed, built and tested the spacecraft.
The Launch Phase began with liftoff and ends about 20 minutes later. Then at 11:50 p.m., the successful separation of LADEE from the launch vehicle occurred, when the spacecraft powered up and transitioned to safe mode.
The launch vehicle selected for the LADEE mission is the U.S. Air Force's Minotaur V launch vehicle. LADEE will be the first mission to launch on the Minotaur V. This is a five-stage (solid propellant) launch vehicle with a 7.67-foot-diameter (2.34-meter) payload fairing. The launch vehicle is slightly more than 80.59 feet tall (24.56 meters) tall.
The Minotaur family of launch vehicles are provided via the Orbital/Suborbital Program and managed by the U.S. Air Force Space and Missile Systems Center, Space Development and Test Directorate Launch Systems Division located at Kirtland Air Force Base, New Mexico.
NASA confirmed that LADEE separated from its ride into space, powered up, and is communicating with ground controllers. According to the LADEE mission operations team at NASA's Ames Research Center at Moffett Field, California, during technical checkouts the LADEE spacecraft commanded itself to shut down the reaction wheels used to position and stabilize the spacecraft.
"The LADEE spacecraft is working as it was designed to under these conditions—there's no indication of anything wrong with the reaction wheels or spacecraft," said S. Pete Worden, Ames center director. "The LADEE spacecraft is communicating and is very robust. The mission team has ample time to resolve this issue before the spacecraft reaches lunar orbit. We don't have to do anything in a rush."
LADEE team members are currently analyzing the situation. Normal checkout takes a couple of days, and this anomaly may add a couple more days to the process. "This is not an unusual event in spacecraft," Worden said. "We plan in the next few days to complete spacecraft checkout."
NASA's Lunar Atmosphere and Dust Environment Explorer (LADEE) is managed by NASA's Ames Research Center in Moffett Field, California.
* * * * * * * * *
Vivisat—Reducing the Risks Of In-Space Ops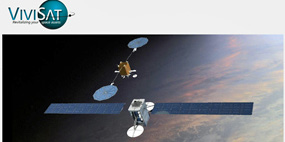 ViviSat, a provider of in-orbit servicing, has announced the selection of Marsh as its insurance broker and risk management advisor.
Marsh, a global insurance broking and risk management company, teams with clients to provide innovative industry-specific solutions that help them thrive and protect their futures.
The selection of an insurance broker marks another key milestone in ViviSat's mission to offer low-risk satellite life extension and protection services to commercial and government satellite operators. Marsh has approximately 26,000 colleagues who collaborate to provide advice and transactional capabilities to clients in over 100 countries.
Marsh is a wholly owned subsidiary of Marsh & McLennan Companies (NYSE: MMC), a global team of professional services companies offering clients advice and solutions in the areas of risk, strategy and human capital. As ViviSat's placing broker, Marsh will implement a risk mitigation strategy to effectively represent ViviSat to the insurance community. Marsh will also advise ViviSat during the financing phase of its development.
The centerpiece of ViviSat's satellite life extension service is the ATK-designed Mission Extension Vehicle (MEV). The primary mission of the MEV is to dock with an orbiting satellite and serve as the propulsion and attitude control systems. This enables mission extension for satellites that have run out of maneuvering fuel yet still have healthy payload and power systems. The ViviSat solution prolongs satellite life, saves capital and protects fleet assets for operators.
"We are very pleased to add Marsh to the ViviSat team," said retired Maj. Gen. Craig Weston, CEO of ViviSat. "Our selection of this well-respected, top-tier insurance broker is an important step in the life of the enterprise, as we plan for the production phase of our satellite life extension service. Marsh's group of trusted advisors will provide valuable expertise in helping us engage the satellite, launch and underwriting communities to inform them of the low-risk and beneficial nature of our service."
"Marsh's Space Projects group is thrilled to be part of the ViviSat team," said Phillip Crawford, a Managing Director of Marsh USA Inc. "We look forward to helping ViviSat thrive as a business by fulfilling its insurance brokerage and risk advisory needs as it strives to alter the landscape for satellite owners, operators and users through its MEV satellite life extension service."
ViviSat is a joint venture between ATK and U.S. Space LLC. U.S. Space LLC is a U.S.-owned provider of dedicated, commercial space solutions, established in January 2009 as a provider of satellite solutions with a unique model combining the best commercial and government practices. ATK is an aerospace, defense, and commercial products company with operations in 21 states, Puerto Rico, and internationally.
* * * * * * * * *
DISA—The Way Ahead
The Defense Information Systems Agency (DISA) conducted its Forecast to Industry event on Friday, August 9,th at DISA Headquarters. This is an annual event, hosted by the agency for industry representatives.
The purpose of the event was to outline the way ahead for DISA and to provide insight into opportunities for industry to partner with DISA to help the agency achieve its objectives. In addition to presentations by several DISA senior leaders, the event provided small business and large business representatives the chance to network with one another and with DISA leaders, program managers, and subject matter experts during scheduled networking sessions.
Approximately 400 participants attended in-person at DISA Headquarters and hundreds more watched via live streaming video. The agency also tweeted the event in real time using #DISAForecast.
Lt. Gen. Ronnie D. Hawkins Jr., DISA director, opened the event by welcoming the participants and presented a video that showed some of the 15,000 DISA military, civilians, and contractors throughout the world performing a range of DISA functions and services. The director emphasized the closing frame of the video, reiterating that at DISA "our people are our strength."
Hawkins discussed some challenges in developing the Joint Information Environment (JIE) and DISA's areas of emphasis for the next year.
"We have a tough challenge ahead of us as we move to JIE," said Hawkins. "We must develop JIE to secure our cyber infrastructure and to cut costs." It is as much a cultural challenge as technological as we shift from organization-based management to an enterprise environment, he said. "We have work to do."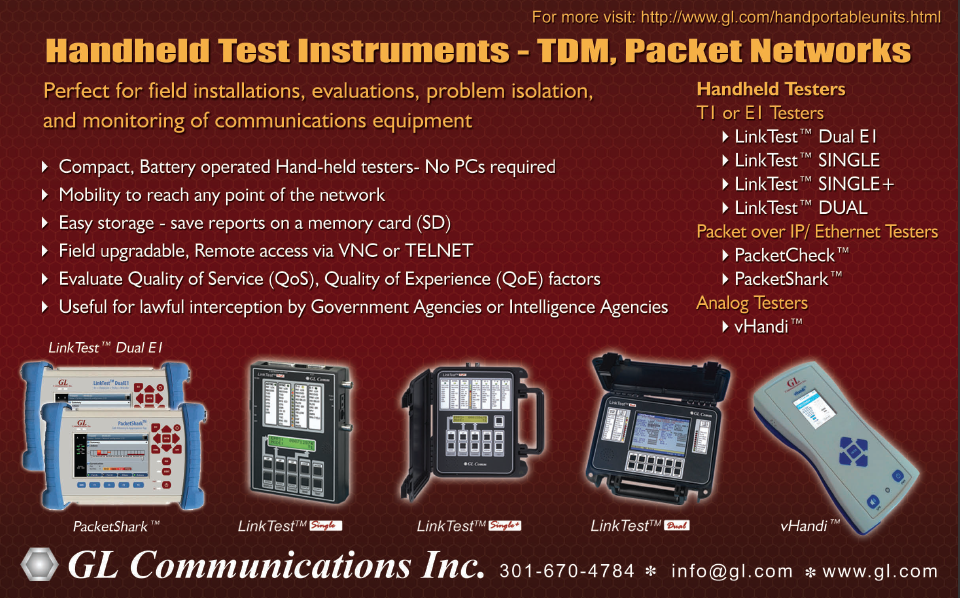 The director talked about DISA's responsibility for almost all of the Department of Defense (DoD) Information Network (DoDIN) and said the DoDIN is more than the unclassified (NIPR) and classified (SIPR) networks. DoDIN also includes other network services, enterprise services, global applications, transport, and single-purpose networks.
Hawkins said the participants could expect from DISA in the next year "a greater emphasis on efficiency and savings from enterprise solutions." DISA will "pivot on delivery of capabilities and technologies in sprints" measured in months, not years. The agency will "accentuate acquisition agility and focus on Better Buying Power (a DoD initiative)." DISA will "mature the JIE" with a focus on our coalition partners.
Director of Procurement and Chief of the Defense Information Technology Contracting Organization Kathleen Miller highlighted the importance of having a continued dialog between DISA and industry to build the best solutions to support the mission.
Kathleen Miller, director of the Procurement Directorate (PLD) and the chief of the Defense Information Technology Contracting Organization (DITCO), followed Hawkins and pointed out that her organization "does more than provide procurement support to DISA, we also support other organizations in DoD." She said almost 50 percent of the PLD/DITCO workload was for other DoD components.
Sharon Jones, director of the Office of Small Business Programs, briefed on small business contracting vehicles and creating partnerships with large businesses. She mentioned that DISA has achieved its overall small business goals for two consecutive years.
Dr. Jennifer Carter, DISA's component acquisition executive, discussed information technology acquisition trends and the way ahead with industry, the DoD mobility concept and end-to-end vision, unified capabilities (UC) and challenges, DISA's role as the enterprise cloud service broker, and contracting opportunities.
Network Services provides the infrastructure and frameworks for the enterprise network, said Cindy Moran, director of Network Services.
"We work in four areas, and all of them are foundational to the enterprise network," Moran said. The four areas are transport, gateway services, JIE, and UC. She also talked about the DoD Teleport Program and about connecting via task orders to existing Network Services contracts.
Dave Bennett, chief information officer and director of Enterprise Services, discussed the convergence of multiple missions from the Office of the Chief Information Officer and Enterprise Services Directorate, the enterprise cloud services portfolio, data center consolidation for JIE and the changing face of the Defense Enterprise Computing Centers (DECCs) as they transition to "core data centers," and contracting opportunities.
Mark Orndorff, DISA's chief information assurance executive and the program executive for mission assurance and network operations, shared DISA's strategy for DoD cybersecurity, big data analytics, JIE single security architecture, next steps for mission assurance, and contracting opportunities.
Miller closed the forum with a discussion of DITCO procurement actions supporting non-DISA organizations.
The event was applauded by many industry representatives.
"I've been working with DISA for 19 years, and this was the best Forecast to Industry day I've seen," said Gerry Robbins, director of DoD business development for NJVC LLC.
"This event shows that DISA treats industry as a valued partner," said Heather Summers, account executive at NetCentrics Corp. "The networking time with senior leadership and subject matter experts was generous. The streaming video enabled more people to attend and (demonstrated that the event) was truly open to industry."
The briefing slides from the event can be found at DISA.mil.
* * * * * * * * *
Norsat International—From Gateway To Fly-Aways

A new series of SATCOM Baseband Kits, which were designed to provide convenient, all-in-one communication solutions for satellite system field deployments, have debuted from Norsat International.
The kits are available to support a variety of applications, and include everything needed to maintain satellite connectivity. They provide market leading portability, connectivity support, and the ability to access core office functions while operating in emergency situations in challenging environments. SATCOM Baseband kits are available in:
• Compact Fly-away Kits—These integrated fly-away kits are packaged in airline carry-on cases. They are able to provide both secure and non-secure voice and data communications. Included is an integrated uninterruptable power supply for battery backup and diverse powering options for austere environments. Kits include a BGAN satellite terminal, rugged laptop, IP phone, Cisco ASA5505/871 routers (red & black) and various Type 1 encryption device options along with a printer and handheld satphone options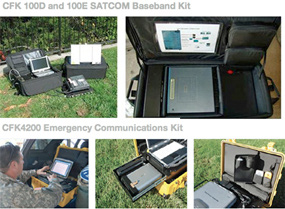 • Emergency Communications Kits—These kits are essentially an office-in-a box which provide first responders with core office functions (computing, printing and scanning) and GPS capability during field emergency operations. The kits provide voice, data and video via multiple means of redundant communications including cellular broadband, GlobalStar/Inmarsat/Iridium/Thuraya handheld satphone and Inmarsat BGAN satellite communications terminal and Land Mobile Radio (LMR)/Radio over IP ( RoIP). Our RoIP solution provides radio interoperability which allows various band radios to seamlessly communicate with each other as well as extend the LMR network beyond line of sight over your network. Our kits are integrated and prewired for easier setup and tear-down and include diverse power capabilities for operation via AC power or from a military or commercial vehicle
• Red/Black Gateway Kits—Red/Black Gateway Kits provide IP gateway solutions for challenging environments in a compact, highly portable package. Simultaneous Red and Black connectivity, routing and WAN acceleration/optimization is provided from a single rugged unit. All kits incorporate one or more Cisco routers with advanced IP Services, a protocol enhancement proxy for improved performance over satellite links, and various encryption options
Customized Baseband kits are also available to meet specialized needs.
* * * * * * * * *
ESA—Member Involvement With Galileo
EU Member States have begun their independent testing of the most accurate and secure signal broadcast by the four Galileo navigation satellites in orbit.
Transmitted on two frequency bands with enhanced protection, the Public Regulated Service (PRS) offers a highly accurate positioning and timing service, with access strictly restricted to authorized users.
"Galileo is in its In-Orbit Validation phase, planned to include experimental demonstrations of PRS capabilities in terms of positioning and access control," said Miguel Manteiga Bautista, heading ESA's Galileo Security Office.
PRS access was initially considered for Galileo's Full Operational Capability phase, but it has been enabled in 2013 in response to the strong interest of Member States in this service. To allow early access to PRS during the current phase, the European Commission and ESA began the joint project 'PRS Participants To IOV' (PPTI) in July 2012.
ESA ensured the availability of several tools developed under ESA contracts, including test receivers and other qualification equipment. ESA also provided the critical knowhow and expertise required to conduct these experimental campaigns. ESA's PRS Laboratory, based at the Agency's ESTEC technical centre in Noordwijk, the Netherlands, was used to provide training, demonstrations and sample data.
"As a result, Belgium, France, Italy and the UK have now performed independent PRS acquisition and positioning tests. In parallel, ESA, through collaboration with Dutch and Italian authorities, is also conducting PRS fixed and mobile validation in several locations in the Netherlands and Italy," said Miguel Manteiga.
ESA's new Telecommunications and Navigation Testbed Vehicle, a mobile test platform to support test campaigns for navigation and telecommunications services, most notably Europe's Galileo constellation.
The PRS tests have demonstrated a current autonomous positioning accuracy below 10 m when in the correct geometrical configuration. This is an impressive result considering the small number of Galileo satellites in orbit and the limited ground infrastructure so far deployed. Testbed vehicle used for Dutch PRS testing. In the case of Italy, which has developed its own PRS receiver, the tests have already confirmed the feasibility of independent PRS receiver development and verification based on specifications provided by ESA.
The project is the first step to ensure the use of the PRS service as soon as it is operational. It will be complemented by the PRS Pilot Projects, focused on PRS applications, which are currently under definition in a common effort between the EU Member States, the European Commission, ESA and the European Global Navigation Satellite System Agency.
In addition to the qualification of the PRS service, these initiatives will allow the timely availability of competitive PRS receivers in Europe and the setting up of organizations in the Member States required to handle PRS.
* * * * * * * * *
Raytheon—Scholarships For Vet Students
Raytheon has awarded $10,000 scholarships to three military veterans pursuing degrees in science, technology, engineering or math (STEM).

The three recipients have also demonstrated leadership in their local communities. The scholarships are part of Raytheon's support of Student Veterans of America (SVA), which provides veterans with resources, support and advocacy to succeed in higher education and the workforce.
"The STEM fields are an increasingly important sector of our economy," said Michael Dakduk, SVA's executive director. "Raytheon's generous support will empower three well-deserving student veterans to achieve their academic goals and continue to make valuable contributions to the nation."
Raytheon and SVA joined forces in November 2012 on the shared mission to empower veterans with the resources, support and advocacy needed to achieve their higher education goals. Such empowerment helps the nation's warfighters achieve success as civilians, developing a generation of professionals who already understand the importance of leadership, discipline and perseverance. The multi-year partnership is expected to include additional scholarship grants. Recipients of the 2013 Raytheon-SVA Scholarship are...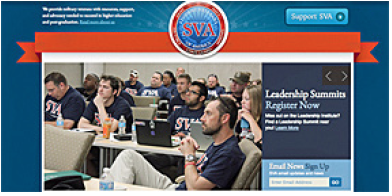 • Adailin Lebron Bengochea—Pursuing a bachelor's degree in marine biology at the University of Texas at Austin, Adailin served in the U.S. Coast Guard
• Gwen Linde—Pursuing a degree in geology at the University of Nevada, Reno, Gwen served in the U.S. Air Force
• Ryan Wilson—Pursuing a bachelor's degree in mechanical engineering at the University of California, Irvine, Ryan served in the U.S. Navy Seabees and in the Navy Reserves
Learn more about Raytheon's commitment to empowering military veterans through education on the company's Armed Services website.
SVA is a 501(c)(3) non-profit coalition of more than 850 student veteran organizations on college campuses globally.