The lead up to the Carrier ID mandate has created quite a buzz in the broadcasting industry and I'm certain many readers have seen articles in MilsatMagazine discussing this most important topic.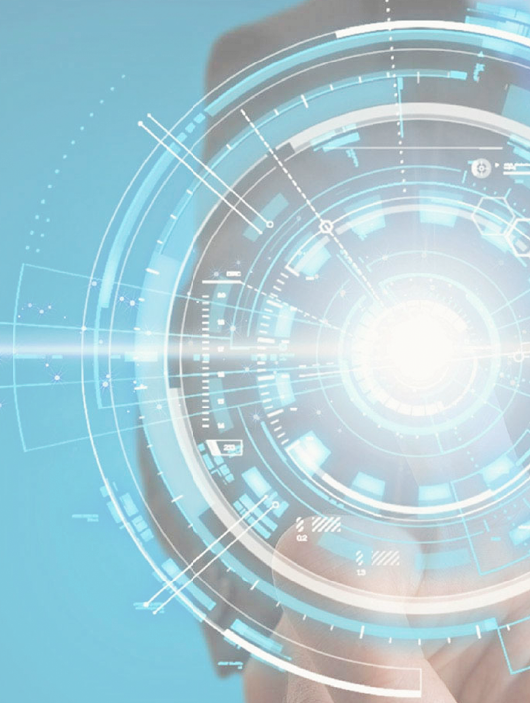 Published in May 2013 as the ETSI TS 103 129 Standard and adopted industry-wide in January 2015, Carrier ID is a long-awaited solution to a long-standing problem and thankfully groups such as the Satellite Interference Reduction Group (IRG) have successfully lobbied to make Carrier ID a standard across equipment.
Once Carrier ID is in place, cases of carrier interference will be quickly identified and easily resolved. The equipment is ready, the database is all but finalized and the rubber meets the road on January 2018, when the FCC will begin to require that satellite signals contain Carrier ID information.
So, why are we still talking about Carrier ID? Why does carrier interference remain an issue? Why hasn't this mandate completely resolved all of the problems that are related to carrier interference? Well, unfortunately, this great resource is being implemented far too slowly.
The two main reasons for such slow implementations are a lack of understanding and legacy equipment awaiting upgrade. The industry is realizing the benefits of using Carrier ID and further willingness to conform to the new standard will begin to lessen interference instances. In addition, a new resolution affecting all North American broadcasters is now in place, with IRG encouraging other regions to follow suit.
As part of the new resolution, World Broadcasting Union—International Media Connectivity Group (WBU-IMCG) has put into place a number of key milestones for supporting Carrier ID. As mentioned, the first milestone was reached in January 2015 that required all satellite operators to begin implementation of carrier ID. Uplinkers must include CID compliance in all requests for proposal within three years' time. By January 2018, this will be a requirement, to include CID for all SCPC and MCPC video and data transmissions. In the broadcast world, at least, we will begin to see some significant traction.
To date, the military has been unenthused by the idea of a carrier ID, with security concerns effectively blocking the way forward. As the resolution comes into play, more users will start using carrier ID effectively, shining a light on those who do not implement the technology.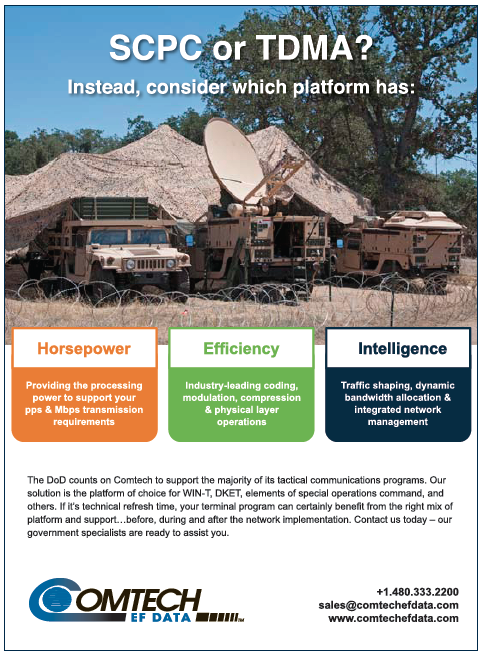 This means that the military will suddenly be recognized simply by their absence of Carrier ID. This point was well made by Martin Coleman, Executive Chairman of the Satellite Interference Reduction Group, in an article entitled, "The Military Needs ID," that appeared in the January 2016 edition of MilsatMagazine.
The military is one of the largest users of satellites and satellite equipment and suffers more than its fair share of interference cases. Whether caused internally or by others, there is no denying that having the military on board with the Carrier ID mandate will make a huge difference in the fight against interference on a global scale.
Given the argument that the military should now be implementing Carrier ID, the mobile nature of the military presents a potential barrier. It's all well and good to have Carrier ID; however, transmitting it incorrectly is the same as not having it at all.
To ensure proper implementation military users, in particular, need to ensure that their Carrier ID is transmitting every time they move. This, of course, makes detection equipment all the more important. Military users often carry satellite equipment to remote areas, space is at a premium and bulky detection tools are simply not feasible. The military needs tools that can easily fit into an existing system and can quickly and simply display human readable Carrier ID information.
With the necessary task of informing the operator of the Carrier ID information and checking that the operator is receiving the correct information, it is easy to see how a rushed or hassled user might skip this step for speed and convenience, or simply make a mistake.
With that in mind, automating processes is an important step for interference resolution. From setup, to checking that Carrier ID is transmitting, the more one automates, the less potential for human error.
The central database developed by Analytical Graphics Inc. for the Space Data Association (SDA) is a perfect example of an automated tool. By integrating the tool with systems that automatically feed into the database, we can drastically reduce the time and effort necessary to resolve interference. By ensuring satellite operators and satellite access centers can automatically identify carriers they control and automatically populate the central database, the industry can ensure constantly updated and accurate ID information.
The better the information, the quicker interference events will be resolved.
Carrier ID detection must occur throughout the chain to ensure accuracy and effectiveness. There are a number of detection systems on the market that do a great job, but their complexity and cost is prohibitive to smaller operators, small access centers as well as most users.
Crystal launched Crystal Carrier ID last year to support the growing demand for easy-to-use detection systems. Crystal Carrier ID consists of a specialized CID detector receiver, a spectrum analyzer, routing and switching equipment.
Crystal ties it all together as one complete package by routing signals appropriately, extracting CID information, and inserting it into a private customer database as well as the Central CID Database. All can be done in the background so as to not slow down every day satellite access procedures. Spectral scans also enable your operator to quickly zero in on the carrier, extract the CID and visually confirm the presence or absence of interference.
If the industry is to succeed in combating interference, Carrier ID detection must be both cost effective and time-efficient. Most importantly, we must all be on board to make identifying carrier interference and resolving related issues a top priority.
crystalcc.com

Every day, billions of dollars of content flow through systems that rely on Crystal technology. Mr. Franklin's unique background as both a software engineer and a business owner drives Crystal's use of leading edge technology to solve real world business problems.
Roger specializes in identifying operational inefficiencies and designing intuitive, responsive, and reliable solutions to correct and capitalize on these opportunities. He has been involved with Crystal since its founding in 1986 and holds a Bachelor of Science in Applied Mathematics from the Georgia Institute of Technology. Since early 2009, Roger focuses on ways to mitigate and prevent RF Interference, which includes chairing the IRG Carrier ID working group and developing a Carrier ID Detection System.
Crystal's roster of customers includes News Corp/FOX, Time Warner / HBO / CNN, Disney / ESPN / ABC, CBS, NBCU, Discovery, PBS, Starz, Viacom, Lockheed, Intelsat General.
---