Today, most military and commercial satellite communications networks are closed, "stove-piped" or "single-threaded" systems that do not interoperate with one another. This traditional architecture leaves remote military terminals vulnerable to disruption and interference, a glaring problem at the tactical edge. Without a secondary or tertiary network path to back up the primary satellite connection, anything from a sophisticated adversary or a tall line of trees could cut off communications.
Defense networks of today and tomorrow call for reliable communications in any global location, without having to wait weeks or months to repair connections. Communications systems must evolve to integrated modular, open standard network architectures that can be efficiently controlled across the global military enterprise. It won't be easy. However, it can be done, and it can be done efficiently by leveraging advanced Artificial Intelligence (AI) and Machine Learning (ML) capabilities.
---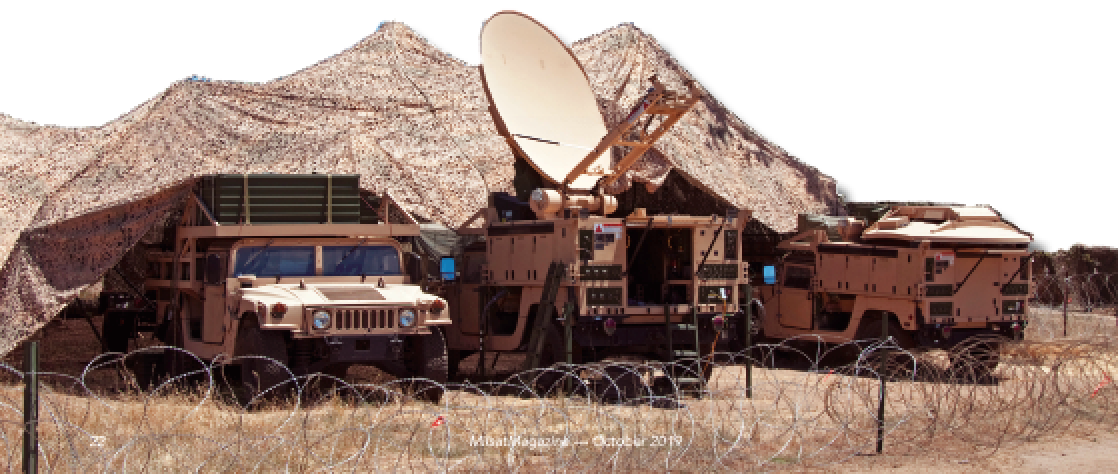 ---
By using advanced AI and ML software, standardized interfaces and network optimization tools, Hughes is helping the Department of Defense (DoD) modernize multiple networks for higher resilience and availability. The end result will be an intelligent, "managed network" that provides the required level of service quality and data capacity — measured in Mbps available in theatre versus the DoD traditional method of procuring bandwidth (MHz), equipment and resources to build and operate a network.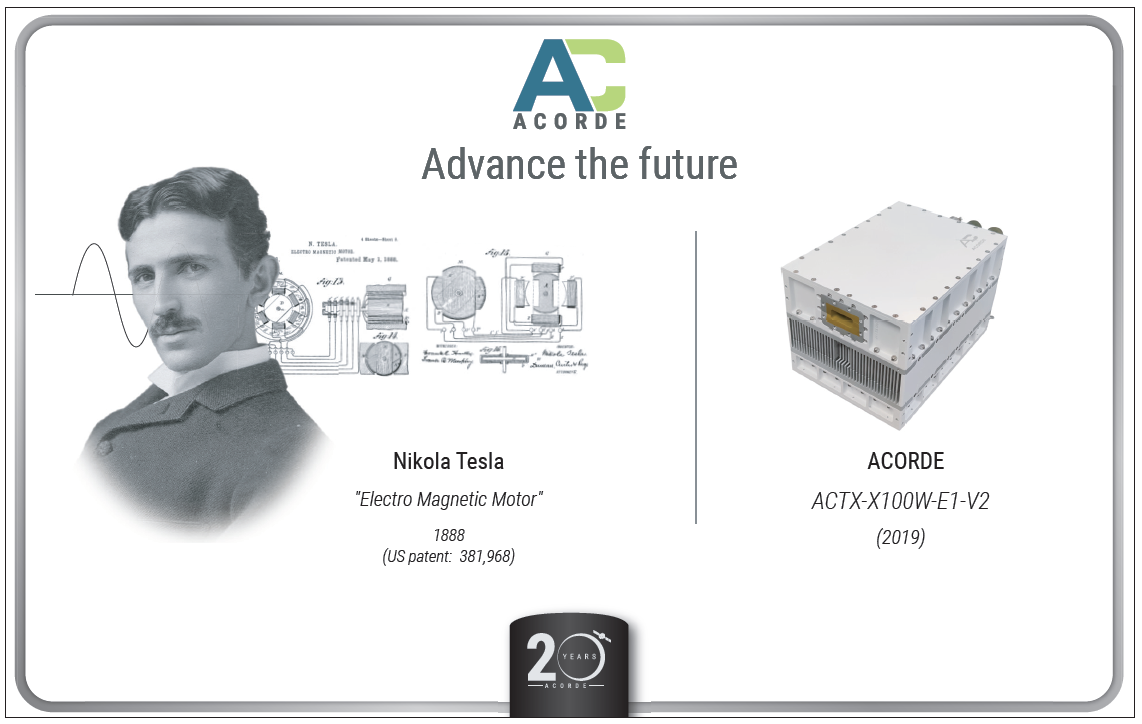 Commercial satellite operators have long pursued innovative ways to manage their networks as efficiently as possible to protect the bottom line. As a case in point, Hughes owns and operates its own service networks on four continents, as well as managing those for a wide range of enterprise and government customers globally.
The flagship HughesNet service resembles one big enterprise-like satellite network connecting over 1.4 million endpoints — each typically connecting to one or more High Throughput (HTS) and/or conventional satellites using different generations of systems technologies. The latest versions of these employ advanced data analytics and ML tools for network optimization, security firewalls and fault recovery. That same network engineering expertise — and the technologies and services that result — is now bringing new levels of efficiency to military SATCOM operations.
Military networks must possess intelligent, self-healing capabilities which leverage alternative network paths, so they can recover from threats that disturb normal operations, whether it's a minor deficiency or a deliberate attack. This will enable warfighters to focus on their missions instead of being pre-occupied with maintaining their network connections.
AI for Hybrid Military-Commercial SATCOM Networks
Exploring the benefits that AI can bring to defense SATCOM is already well underway by the DoD, including programs for the U.S. Air Force and the U.S. Army.
In late 2018, Hughes demonstrated its Flexible Modem Interface (FMI) technology to leaders from the DoD as part of a SATCOM pilot study to create a more interoperable enterprise network management and control prototype. This management and control prototype demonstration gave leaders a first-hand look into the future of resilient satellite communications.
To ensure superiority in contested environments, military leaders need to be enabled to quickly test, acquire and deploy these types of cutting-edge commercial technologies to support higher mission assurance.
The DoD has made it clear that higher network resiliency is a priority and is already building tremendous momentum to make it a reality. The U.S. Air Force awarded the second contract of a new satellite program in late 2018, called the Protected Tactical Enterprise Service (PTES). As part of the Boeing team, Hughes will develop mission management, system control, networking and ground hub capabilities to support the program's anti-jam communications.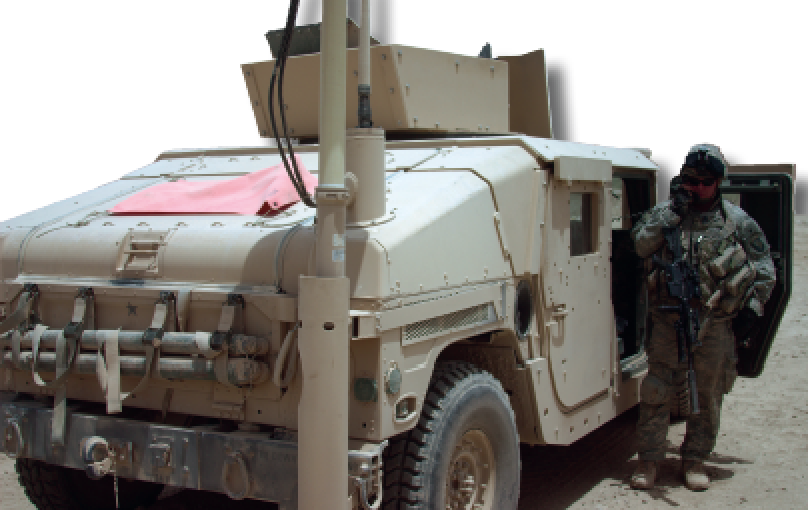 To further strengthen its resilient SATCOM architecture, the U.S. Army recently awarded Hughes an $11.8 million R&D contract to improve availability and interoperability among narrow band SATCOM systems. Hughes will demonstrate a new, end-to-end Narrowband SATCOM (NBS) technology that incorporates AI and ML features to illustrate how the military can enhance their network capabilities cost-effectively. The NBS software-based technology will be designed to improve three critical areas: Network management, automated control and system interoperability. Much of this can be applied to not only narrowband communications, but next generation Blue Force Tracking and IoT networks.
Inspired by the award-winning HughesON™ Managed SD-WAN Solution, the Hughes-proposed solution for satellite networks is expected to enable remote terminal and network management, including the ability to automate network path roaming in case of interrupted transmissions. System interoperability will be created using standardized interfaces and the Hughes Flexible Modem Interface (FMI) control software.
By using AI/ML within FMI, processes and rules-based decision-making can be automated based on customer priorities — and implement changes much faster for greater efficiency.
Changes can be driven by adding simple new rules or policy-based declarative logic rather than having engineers perform manual design and coding, as in the old days. This new implementation approach is much faster and more efficient, reducing lengthy processes that used to take weeks or months to perform, down to days or even hours.
What's Next?
The NSCAI Initial Report was submitted in July of 2019 by the National Security Commission on Artificial Intelligence in response to its mandate from Congress "to consider the methods and means necessary to advance the development of artificial intelligence, machine learning, and associated technologies by the United States to comprehensively address the national security and defense needs of the United States."
With intensifying interest throughout the government and these emerging programs, Hughes is seeing the buildup of momentum from the DoD in leveraging AI-enabled interoperability and commercial network management expertise to ensure availability and resiliency throughout global operations.
The DoD needs trustworthy sources for integrating artificial intelligence capabilities across all services, and specifically in the satellite communications infrastructure that is overdue for improved performance, resilience
and responsiveness.
DoD can scale AI's impact across the military enterprise, including sensor data processing, based on a common foundation that enables new or enhanced capabilities. To achieve this, defense leaders must engage U.S. commercial partners who have implemented the technology and demonstrated its value.
Hughes will continue to work together with the DoD to leverage its expertise in advanced satellite networking so our warfighters and decision makers can pursue missions aggressively with the network performance, flexibility and resiliency needed to succeed.
www.hughes.com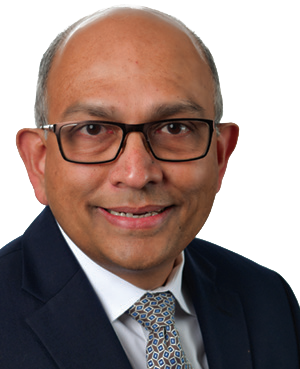 Dr. Gopal is Vice President, Advanced Programs and is responsible for resilient communications, LEO, HTS, AI/ML and cyber initiatives within Hughes DISD. He is the Hughes PM for USAF Protected Tactical Enterprise Service (PTES). He is involved in the design of a LEO broadband system using 4G/LTE and IP network technologies. He earlier served as Network System Engineering lead for Transformational Satellite (TSAT) space segment and was on the SPACEWAY® 3 (onboard L2 processing) architecture and Mobile Satellite systems (Thuraya, ICO, LEO Teledesic), development teams. He was the chief architect and software manager for SPACEWAY, a $1.8 billion development, Network Operations Control Center.

Rick Lober is the Vice President and General Manager of the Hughes Division (DISD) and he is responsible for applying the company's broad range of SATCOM technologies and services to the worldwide defense marketplace and intelligence community. This includes both fixed Ku-, Ka- and X- and VSAT and mobilesat products and systems. Applications cover satellite communications on the move for both ground based an airborne platforms along with numerous classified development programs. He has over 25 years experience with both COTS-based and full MIL communications and intelligence products, systems and major programs starting as a design engineer and progressing to a P&L executive.
---