During the most serious of emergency situations, it's long been acknowledged that two-way communications between state (or local), and federal (or national) agencies can save more lives.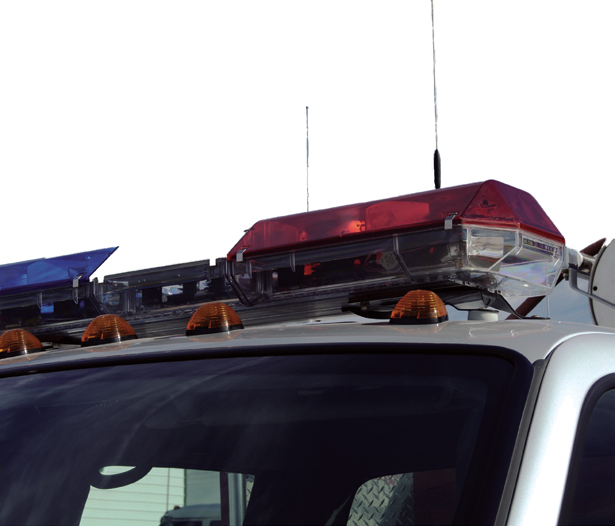 As an example scenario, a hurricane situation in Dade County, Florida, U.S. will require support from different types of first responders; fire, police and ambulance services that are under state jurisdiction. However, when a disaster escalates, they do not always have the resources to handle the situation alone and are supported by nearby state agencies as well as the Federal Emergency Management Agency (FEMA).
Typically, until recently, the exchange of information 'on the ground' between these agencies collectively would have been siloed and quite limited, resulting in operations being far more strained and uncoordinated. This becomes a possible factor in adding numbers to lives and property losses.
Acknowledging this serious issue, many countries have taken steps to upgrade their radio systems, transitioning from traditional digital mobile radio (DMR) and land mobile radio (LMR) to Long Term Evolution (LTE) based radio systems. This has brought huge advantages to first responders and homeland security agencies, thanks to the addition of network capacity and speed to mobile device users. However, 4G is restricted in its coverage to mainly urban areas, much like we are all used to when using 4G on our mobile phones. This is a huge paradox anomaly for first responders and homeland security agencies, which must provide vital support in any location, no matter how remote, at any time.
Despite these limitations, many countries have put considerable investment into LTE Mission-critical-push-to-talk (MCPTT) systems. In the U.S. this technology underpins the country's FirstNet system, the new emergency network designed "to develop, build and operate a nationwide broadband network that equips first responders to save lives and protect U.S. communities."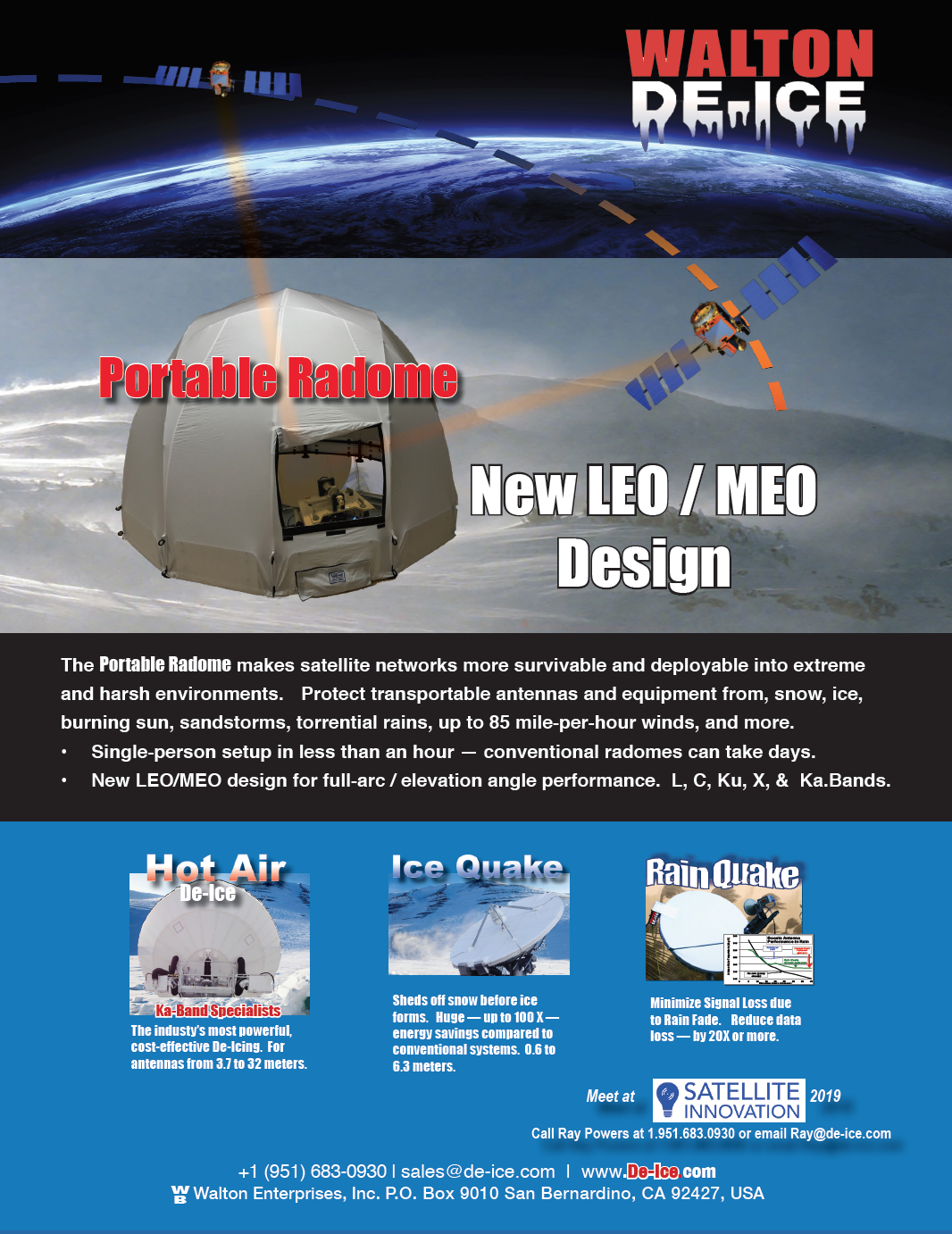 FirstNet has been widely lauded and is commendable in terms of driving interoperability and encouraging the use of MCPTT systems. However, it will fall short of its mission to deliver nationwide coverage unless additional provisions can be made to address "white spots" in remote areas which have little or no LTE coverage.
This issue is universal and is being experienced by other LTE MCPTT first mover programs. If other countries also decide to invest in new LTE MCPTT systems, then their first responders operating in far-flung locations will experience similar issues. Areas including Australia, New Zealand, Canada, parts of Europe and the Middle East with large rural and remote communities are likely to be particularly exposed.
Returning to the Florida hurricane example, FirstNet would only be available to those communicating via LTE. And, even in areas where LTE is available, challenges remain since every agency must be equipped with LTE enabled radios in order for interoperability to make sense.
For users lacking LTE enabled equipment, radio systems have to be set up before individuals can communicate. This means, at best, that radios have to be re-programmed and, at worse, that communication is not possible between incompatible systems. This problem is particularly acute between first responders from different locations, who may attend the scene equipped with radio systems that do not function outside their usual 'patch'.
First Movers in Interagency Communications
Have any solutions to these challenges been developed and tested to date? The answer is yes. In fact, in the U.S. and Canada, organizations have been enjoying interagency communications for more than a decade and ways before FirstNet.
Satellite based push-to-talk was introduced 15 years ago, offering cross agency communications between local and national agencies. Agencies were offered the possibility to interconnect between them using SMART (Satellite Mutual Aid Radio Talkgroup Program). While a strong concept, the system became an "island" separated from the LMR/DMR networks and, as a result, did not find its way as a means of communication that is used daily.
A further issue that early pioneers of interagency communications were not able to address was agility, the need for a system that first responders and other agencies could turn to in all scenarios, both routine and exceptional.
Fortunately, this issue has now been addressed through a new solution that offers seamless and continuous connectivity between DMR, LMR, LTE and MCPTT systems. It works by harnessing L-band satellite technology to provide uninterrupted connectivity regardless of geographical location. In addition, it operates seamlessly with LTE MCPTT, LMR or DMR, consistently ensuring that the public service purse is getting the most cost value for its connectivity investment.
Applying a combined L-band satellite and LTE communications systems to MCPTT also delivers a continuous interface between the user's data device (computer, tablet or mobile data terminal) back to the central IT systems.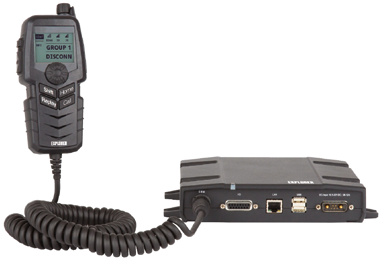 Cobham SATCOM's EXPLORER Mobile Gateway (Push-To-Talk Unit).
First responders and homeland security agencies can access this technology by integrating their existing radio systems with satellite push-to-talk (PTT) solutions, such as Cobham's PRISM PTT+. The combination of radio, LTE and satellite provides users with Beyond Line-of-Sight (BLOS) voice and data communication that systematically routes communications between the most reliable terrestrial (2G/3G/LTE) and satellite (L-band) networks. This network's agnostic, user-friendly solution provides a failsafe solution that enables users to make mission critical and often life-saving voice calls, as well as sending and receiving important data, in all conditions.
Since LMR/DMR as well as mobile data terminals already found in emergency vehicles are brought into the IP world by means of sophisticated voice handling algorithms, interagency communications is handled exactly as easily as communication between two vehicles in a talk group — all managed centrally. As all traffic is handled as IP data, integrity is insured by applying AES-256 encryption to all voice and data streams, thus ensuring the highest possible level of data protection operationally when aiming to integrate very disparate communications platforms.
Military Applications
From a military perspective, the technology available today would enable military personnel to use safe and secure interoperable communication over multiple networks at the same time. Such a system would use whichever network is available and deliver the necessary information back to users, giving them the experience of a singular network. There are no geographical boundaries to the technology, which means that international communications can be facilitated with ease, even in the remotest areas.
Indeed, applying a combined L-band satellite and LTE communications systems to MCPTT could at last provide an answer to the 'swing' in military spending with regards to proprietary systems versus COTS (Commercial-Off-The-Shelf) systems that offer a less expensive off the shelf application. As the military sector is faced with the dual challenge of cutting costs, while increasing standards, L-band satellite systems accessed via network agnostic PTT solutions systems could provide a cost system with many of the benefits of a proprietary system.
Enabling Critical Decision Making
First responders, homeland security agencies and military personnel are subject to some of the most daunting scenarios in the extreme regions on Earth. While they are trained and well prepared to work in such conditions, lack of consistent communications severely restricts the ability of all these agencies to act as swiftly and efficiently as they could with improved Interoperable communication.
At Cobham SATCOM, the firm's vision is to enable a scenario where all providers of vital services can communicate seamlessly, talking and listening as much as they want, while working in the most remote and inaccessible areas.

This is now possible with PRISM PTT whether they are connected to FirstNet, another LTE MCPTT system or any alternative radio system. Furthermore, the provision of interagency communications offers a further 'step up,' enabling critical decision-making across all relevant agencies in the most challenging of circumstances.
www.cobham.com
Henrik Nørrelykke is the Vice President, Land Mobile, with Cobham SATCOM.
---