Who are Kleos Space?
As a military guy myself with more than 33 years' service, I am only too aware of trying to make sense out of chaos and the hunger for more and more information to help you achieve that aim. Key to success is that the information comes from good, reliable and resilient data.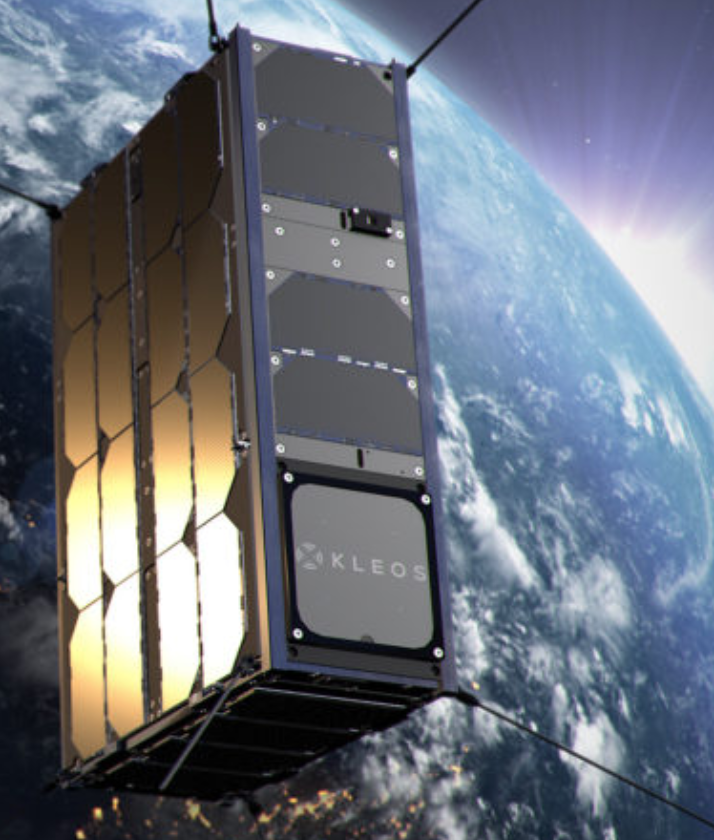 In practice, Kleos Space is a space company (the clue is in the name) engaged in Earth Observation (EO)... but with a difference. Kleos collects, processes and delivers data from the company's satellites and is offered as data-as-a-service. We use satellites in Low Earth Orbit (LEO) to detect and geolocate radio frequency (RF) transmissions to improve global surveillance, security intelligence and reconnaissance (ISR) capabilities. As Kleos' data doesn't rely on the presence of active tracking systems (e.g., maritime Automatic Identification Systems (AIS)), our sensor is always present and cares not whether the target is compliant or not.
Early data will give the position of the transmitting device (including low powered handhelds) as well as other information about the transmission. Later, as we build knowledge, more can be gleaned and there will be other users (customers) who will be able to extract much more from our data than we can.
I see progress with third parties as similar to app developers in the portable handheld world. Once gathered, the data can used for a myriad of things; simple mapping of transmissions, surveys on the use of the RF Spectrum, tip and cueing other (in-space or air breathing) assets and adding to other, existing datasets.
All we do is to support the warfighter and improve location of possible illegal activity, be that in the defence and security arena or drug and people smuggling, piracy, illegal fishing or border challenges. Our incredibly talented engineers use proprietary algorithms and data processing methodologies to derive information about a radio transmission.
Most importantly, our data products are unaffected by poor weather, unclear imagery or the location of target which can, so often, be out of patrol range for more traditional assets. Our data complements other data sources, mapping and GEOINT imagery, to provide improved situational awareness. Kleos' independent data is sold on a subscription basis to government and commercial analytics and intelligence entities around the globe. Anyone (as long as they are friendly) can use this data.
Kleos Space's data is suitable for a range of applications and markets, including defence, insurance, regulatory and environmental sectors. In my specialty, which is defence, our data can be used to establish a baseline and pattern of life, flag irregular activity, monitor strategic areas of interest, and tip and cue other assets to improve ISR programs and enhance border security.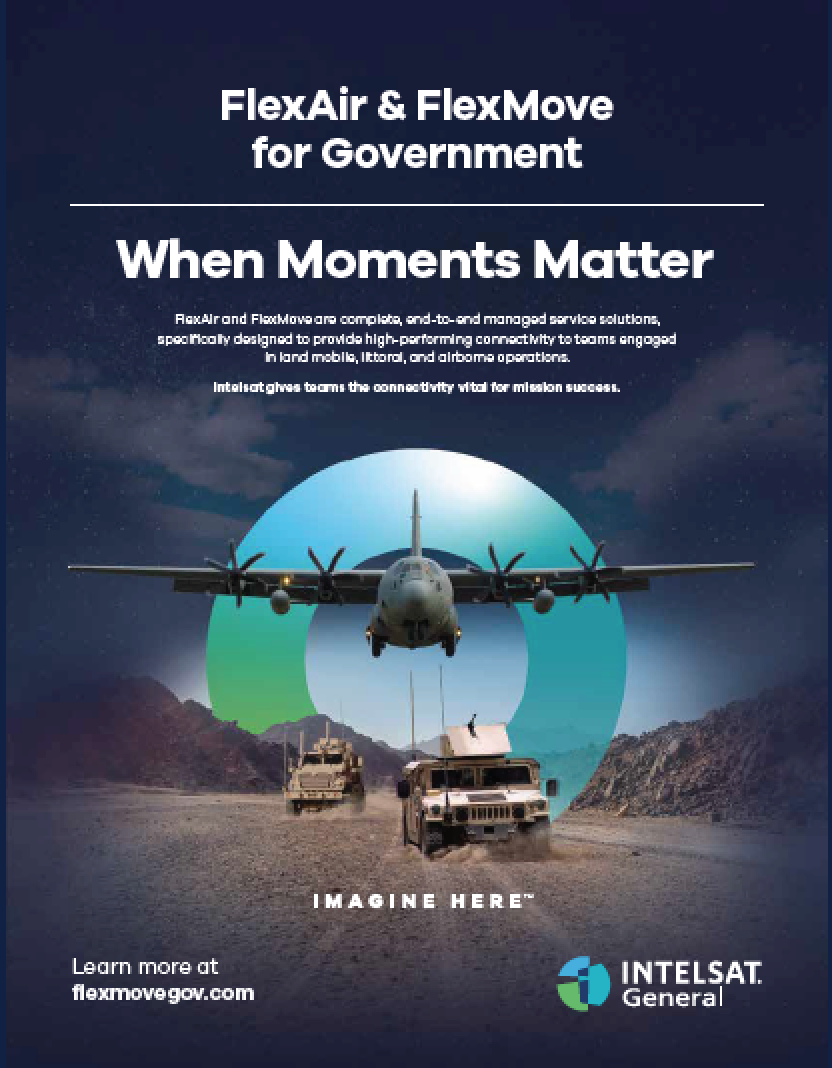 Most importantly, if an event happens, we are likely to have data that actually leads up to the event — this valuable ability to look back is seldom available via other EO systems. In the insurance, regulatory and environmental sectors, Kleos' data can assist in the detection of ship-to-ship transfers, AIS spoofing and validation, navigational anomalies, regulation and enforcement of illegal fishing, and identification of complicated logistics chains that conceal cargo origins.
Talking Space
We successfully launched our first Scouting Mission satellites from India into LEO in November of 2020. This first cluster of four (note: always four) are in a 37 degree inclination orbit.
Our satellites provide coverage over key areas of maritime interest (that is why we selected this orbital slot — an unusual choice for LEO) such as the Strait of Hormuz, South China Sea, East and West Africa, and the Southern Sea of Japan. We call this the 'Scouting Mission' and these satellites are being used to test and develop the systems required to deliver data to our early adopter customers.
The Scouting Mission satellites form the foundation of a high capacity constellation of as many as 20 clusters (of four). Our second and third satellite clusters, the Polar Vigilance and Polar Patrol Missions, are both scheduled to launch in 2021 aboard a SpaceX Falcon 9.
Both the Polar Vigilance and Polar Patrol Missions will launch into a 500 to 600 km Sun Synchronous Orbit (SSO), delivering coverage to the north and south of the Scouting Mission satellites, as well as more data in the 37 degree band. We will have complete, resilient, and frequent global coverage.
Why four satellites — well the techies will always say greater accuracy is received, but its more than that; four satellites ensure resilience as anyone can do the job with three, but not this well. If we lose a satellite, we are still in business. There are other reasons as well and all of them are good.
Each new launch will improve the quality and frequency of our global activitybased data, optimizing observation over multiple key areas of interest. As our constellation grows, data subscribers will be able to increase the 'areas of interest' they can access as well as reduce revisit rates over these areas by purchasing data from more clusters. We can also vary future sensor payloads to fulfill specific customer needs. In fact, a key part of our relationship with the end-users is listening to what they want.
Who wants the data?
Well... everyone! We currently have more than 160 government and commercial entities interested in our data products across the USA, UK, EU, Latin and South America, Middle East, South Pacific and Australia. Around 25 percent of these entities are resellers, providing us with cost-effective access to an even greater range of markets and customers.
As we prepare for the initial delivery of the commercial data from our Scouting Mission satellites, Kleos has already entered into contracts, agreements and discussions with subscribers from the pipeline. We're continuing to see strong interest in our geolocation intelligence data from defence entities, naval forces, coast guard and border control agencies, as well as national security agencies in many countries. This is evidenced by multiple governments and other customer organizations developing and issuing RFIs and RFPs that include requirements for the collection and analysis of radio frequency data.
Integrators and system vendors will use our data to enhance their own product offerings to end-user agencies and companies. Our initial deployments with these integrators and system vendors will provide greater insights into customer analytic environments and operational requirements, which in turn will inform future product and collection development for upcoming missions.
We've also recently entered into a multi-year distribution agreement with US Government IT solutions provider Carahsoft Technology Corporation. This agreement provides us with direct access to Carahsoft's U.S. federal, state and local government contracts, including the General Services Administration schedule, NASA's Solution for Enterprise-Wide Procurement (SEWP), Federal Information Technology Acquisition (FITARA), and ITES-SW2 — which supplies enterprise IT infrastructure for the U.S. Army and Department of Defence. The US is the largest market for geospatial intelligence and reconnaissance data and we are actively targeting more than 30 government customers in this region.
---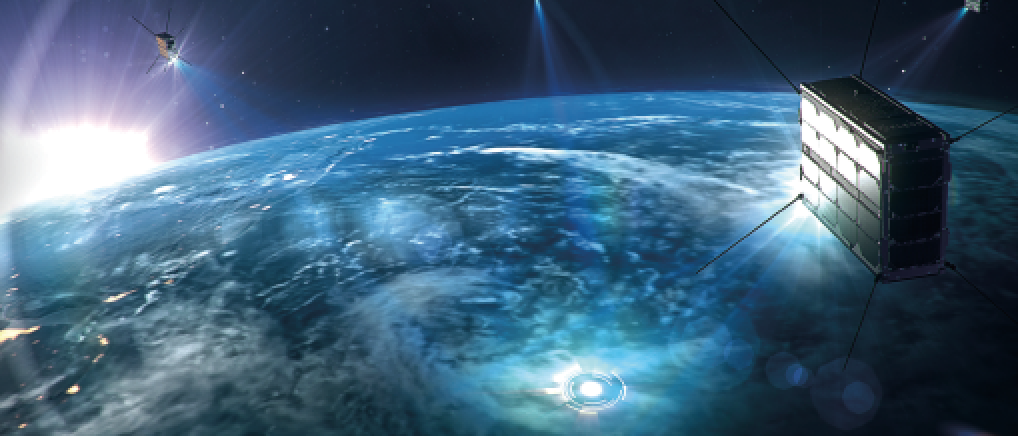 Kleos successfully launched the Scouting Mission satellites into LEO in November of 2020 — data delivery from these initial satellites will commence shortly. Image is courtesy of Kleos Space.
---
I Am A Warfighter — What Will This Do For Me?
This is a great question and it's my job to continuously ask this of our tech teams and the business guys. Dealing with business first, it is our job to produce a reliable and available product at a cost that ensures all the warfighters (the good guys, that is) get the data. It must be affordable and available.
If the data never gets to the people at the sharp end, then there is no point. Turning to tech — this data is like none before — it covers a wide area. The target has no idea they have been detected and the data comes from a persistent sensor that is not limited by political constraints on air or sea space.
Many users will never have had access to space-based data before as that's been limited to a few, very rich countries and, even then, it's not shared with everyone who wants it — sometimes the source has to be protected. With our data, when making the decision about where to send an MPA (Maritime Patrol Aircraft) we can answer the question 'is there anything there?' before the crew risks their lives in, perhaps, a 10 hour mission 1,000 miles from land in poor weather.
The intelligence analyst is always looking for confirmation of what they think they know. More information and more data is their cri de guerre. The analyst must cross check, time and time again, and Kleos' data is a huge addition to the library from which they can select the information they require.
Our cost-effective global geolocation data can be used to validate or tip and cue other government or commercial datasets and has broad applications within defence and security, maritime intelligence, insurance, regulatory and environmental sectors. The data enhances the detection of illegal maritime activity such as border and security challenges, piracy, drug and people smuggling, and illegal fishing.
Our geolocation intelligence data provides unprecedented situational awareness to support critical defence and security missions, reducing reliance on resourceheavy intelligence data. As stated earlier, RF spectrum mapping can be used to establish a baseline and pattern of life, monitor strategic areas, send realtime alerts, or be integrated with multiple sources to improve deployment and automation. In addition to cost-effectively monitoring strategic areas of interest, it can be aggregated with other datasets to validate information accuracy and improve mission success rates.
Kleos' data enables surveillance over exclusive economic zones and when paired with AIS data can be used to verify and validate vessels to combat illegal and unregulated fishing. It can also detect ship-to-ship transfers, AIS spoofing, illegal port calls, and navigational anomalies to assist in the identification of illegal activity and enhance maritime compliance programs.
What Is The Kleos Strategy?
Unlike conventional GEOINT datasets that can be compromised by weather, distance or sea-state, Kleos' RF technology is able to detect transmissions independent of other systems and is effective, even when systems such as AIS is defeated, imagery is unclear, poor weather, or targets are out of patrol range. The company's strategy focuses on enabling others' advanced analytic systems, tipping and queuing other ISR platforms to leverage our RF geolocation data to provide the practitioner with the insight into marine and other activity that remains out of reach for conventional ISR systems.
We're also working directly with key customers in government agencies around the world, who are looking to integrate radio frequency geolocation data into existing and future ISR platforms to support a wide variety of civilian and military use cases.
Uh, You're All At Sea?
Our early data will be focused on the maritime domain. This is a good place to start due to the wide-open spaces, the availability of suitable Software Defined Radios (SDR) and the fact there are a lot of people at sea behaving badly.
However, the process works anywhere on the planet and in space (hello SSA!!!) and we will increase our frequency coverage as we launch more satellites. We are not worried about foliage, weather or daylight. Interestingly, marine band radios are used everywhere, they are inexpensive and effective, so we already have a land capability. This is new, exciting work and Kleos Space is at the forefront of these capabilities kleos.space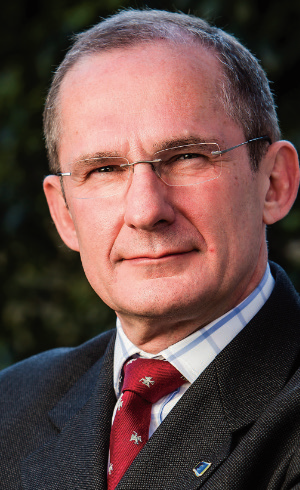 Air Commodore Peter Round MA BSc (Hons) FRAeS is the Senior Government and Military Advisor and Chair of the Kleos Space Group. He is an internationally renowned, strategic executive with extensive experience in the U.S., the European Union and NATO.
As a retired senior military officer and fast jet pilot, Pete has had a long and varied military career, including commanding operations and leading multiple contracts within Defence. He is a former Capability Director at the European Defence Agency and an expert in EU Defence issues and military affairs. He has extensive experience in inter- and intra-government policy development and communication.
Today, Pete remains a military reservist and is President Elect of the Royal Aeronautical Society (RAeS), the world's oldest, learned society for the advancement of aeronautics and space.
---