From the service's beginning, the U.S. Air Force's Analysis of Alternatives (AoA) promised to usher in a new era of satellite communications (SATCOM) — one that would more effectively leverage commercial services in an integrated architecture.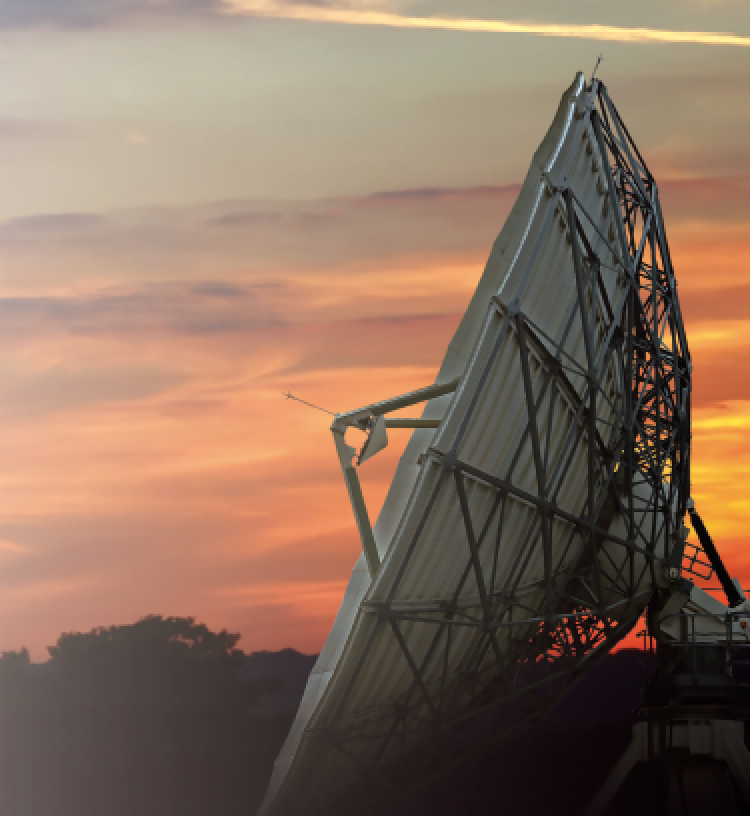 The analysis anticipated adopting improved business models to enable diversity and redundancy to include alternative satellite paths with robust, resilient capabilities needed to operate in a complex environment.
The AoA, of course, is intended to evaluate and propose the way forward for a follow-on wideband communications system to, in part, replace the legacy Wideband Global SATCOM (WGS) system. Following the AoA initiation in December 2016, a commercial working group formed to gather perspectives and input from industry leaders to inform the best ways to move forward.
This engagement with the commercial sector was not only unprecedented for an AoA, but it also represented a significant recognition of what the private sector brings to the military's operational picture. For those participating in the working group, they have seen top executives work with government leaders to develop a "blueprint" to leverage the best of what industry can offer, and seamlessly integrate these capabilities into the future Department of Defense (DoD) SATCOM architecture.
In June, there was the release of some conclusions from the AoA, which initially gave pause: while the Pentagon announced that there were "opportunities to expand the use of commercial (communication satellites)", also disclosed was that most military satellite terminals are not compatible with modern SATCOM technology. The study leads posited that it could, in fact, take decades to replace all 17,000 DoD wideband SATCOM terminals.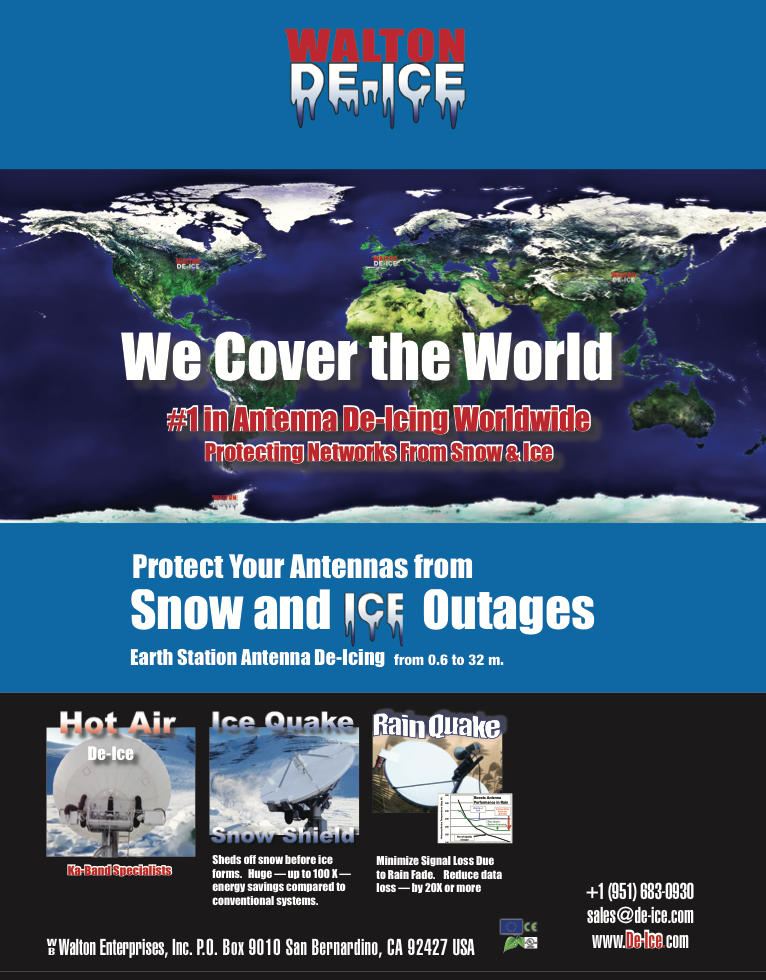 While it is generally acknowledged that legacy terminals are incompatible with the more capable technologies available today and in the future, it is also well understood that many, perhaps even most, require replenishment and replacement. Given the increasingly dynamic operational and threat environment in space, it is not reasonable to stall the much-needed transformation of the SATCOM architecture based on a sunk cost argument — or stated differently, allowing the tail to wag the dog.
The ideal satellite architecture will change and this change will ultimately support long-term, mission-critical needs and set the stage for the future of SATCOM. This calls for a progressive approach to get where the military needs to be — sooner rather than later. Much like President Kennedy famously and so eloquently stated about our space initiatives in 1962, we do these things "not because they are easy, but because they are hard, because that goal will serve to organize and measure the best of our energies and skills, because that challenge is one that we are willing to accept, one we are unwilling to postpone."
On the commercial side, we have demonstrated that we are, indeed, unwilling to postpone. We have devoted ourselves to this transformation for years and are moving at the speed necessary to meet both today's, and future requirements.
On the terminal side, many are making significant investments in modular flexible terminals to replace vertically integrated systems that are inflexible and have operational limitations which inhibit the desired integrated architecture. Within a military context, industry can readily modify existing terminals where needed or replace with newer more capable ones that enable interoperability and roaming across networks for optimal flexibility. In our efforts, we are not thinking in terms of decades.
We prefer to "go fast," as both U.S. Air Force General John Hyten, Commander, U.S. Strategic Command (USSTRATCOM) and Director Betty Sapp from the National Reconnaissance Office, have both urged.
As we pursue these objectives at an accelerated rate, we strive toward a new business model that will prove essential for the military in the near-present and indefinite future: SATCOM as a Service. Engineered for global mobility, SATCOM as a Service provides an end-to-end, communication infrastructure from resilient satellite systems to a robust ground infrastructure, as well as terminals that are type approved to work on that network.
SATCOM as a Service is an end-to-end system, owned and managed by trusted commercial operators. Because the system is designed by experienced operators, it reflects on their history of successfully providing services to the public sector. It delivers mobile, high-throughput connectivity the way government users seek it: easily, affordably and operationally available — anytime, anywhere.
With no infrastructure charges or research and development (R&D) investment on their part, users travel from one location to another and simply "plug in" to get the global SATCOM connectivity they need, when they need it.
SATCOM as a Service is a fully integrated end-to-end solution that (terminals included) affords the government a more immediate opportunity to augment existing military SATCOM (MILSATCOM) with commercially-available terminals and network infrastructure.
This enables users to leverage heterogeneous networks for a high-performing, integrated architecture – along with the ability to tune into adjacent bands for absolute operational flexibility. SATCOM as a Service empowers DoD agencies to embrace a business model that is more affordable, adaptable and supportive of SATCOM available on demand, whenever and wherever needed.
Specifically, a government partnership with commercial providers built upon the SATCOM as a Service business model would deliver the following advantages:
Assured worldwide connectivity.
Government and military users must stand ready to deploy "anytime, anywhere." SATCOM as a Service gives them access to robust and secure SATCOM wherever they operate, over land, at sea or in the air. SATCOM is a critical enabler of operations, thus, it is rarely the purpose of the mission.
However, a poorly designed connectivity solution based on legacy broadcast-centric models will easily make it feel like that is the case. Through SATCOM as a Service, users benefit from a uniform worldwide seamless spot beam architecture for maximum mobility, ease of use, with greater resilience and potentially even frequency diversity, if needed.
Ease-of-use.
Unlike legacy fixed or consumer broadcast SATCOM which require significant engineering and design time to integrate terminals, modems, satellites and commercial teleports into a user experience, SATCOM as a Service alleviates these burdens for military users. This allows them to focus on the mission itself and not the network topology and administration.
Combatant commanders benefit from this ease of operation of their hardware, with less operator interaction from field service reps with a resultant reduction of operator-introduced failures. All of this minimizes troubleshooting and administration work, with end users benefiting from reliable, consistent access to command and control, email, video teleconferencing and the morale, welfare and recreation (MWR) network.
Industry-leading R&D without capital expense for the government customer.
When federal agencies build and oversee their own stove-piped satellite networks, they make large investments and long-term contractual commitments for hubs, modems and other infrastructure.
When technology advances or the environment require new versions, this often results in significant contract revisions, which may involve unplanned costs for infrastructure, software and even hardware. SATCOM as a Service avoids this, with industry overseeing the latest technology updates, making them available as part of the service delivery.
This covers the addition of new satellites, ground stations and secure enclaves, along with efficiency improvements and feature upgrades. SATCOM as a Service also includes the development of terminals in both commercial and military form factors which leverage the best technology industry has to offer. Once the technological improvements are implemented and tested, users simply connect and realize the enhanced operational benefits without capital expense on their part, to enjoy "always on" innovation and even accounting for backwards compatibility.
Affordable worldwide access.
Historically, when agencies operate their own network, they usually lease bandwidth to cover any potential region of interest. Leasing, speculatively, capacity across multiple regions of MHz (often redundant for coverage flexibility) – in addition to separate and inefficiently used ground infrastructure — leads to an opportunistic and expensive, often frustrating, guessing game in which a network planner attempts to forecast where and when coverage may be sought. Inevitably, they end up leasing unnecessary bandwidth in certain regions (paying for bandwidth they do not use) and under-leasing it in others leading to users not having adequate connectivity to perform data-intensive missions.
In contrast, SATCOM as a Service delivers guaranteed data rates to satisfy mission needs at a moment's notice, worldwide. In other words, there are no more guessing games or over-leasing and under-leasing. This frees up military members from administering disparate networks, allowing them to focus on critical operations, while maintaining full mission effectiveness through agreed service levels.
SATCOM as a Service is the DoD's path forward. It provides agencies the necessary express on-ramp to a fully integrated architecture with a rich, flexible set of multi-band, multi-node terminals, thus maximizing the diversity of their space assets and ground segment. With opportunities presented by the AoA, as well as ongoing, organizational budget and program planning cycles, it is time for government leaders to leverage the industry's commitment, investment and expertise to ensure they progress to the future instead of admiring the "prophesies from yesterday."
Let's look to the future where we need to go and get there fast.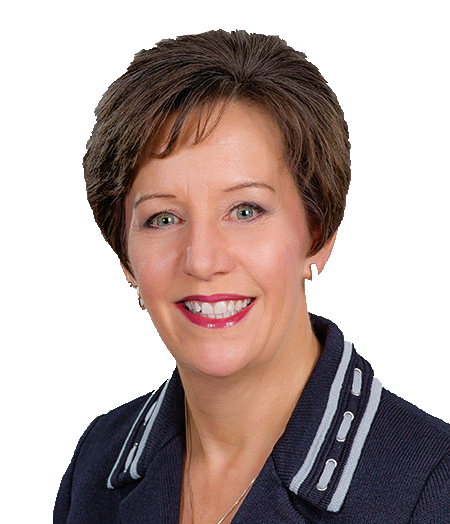 Rebecca Cowen-Hirsch is the Senior Vice President for Government Strategy and Policy at Inmarsat Government Inc., a wholly-owned subsidiary of Inmarsat plc, the world's leading provider of global mobile satellite communications to the United States government. She is responsible for establishing Inmarsat's strategic direction, policy and advocacy with respect to U.S. government.
Ms. Cowen-Hirsch has more than 25 years of defense, aerospace and executive leadership experience. She served in the U.S. Department of Defense (DoD) as the Program Executive Officer for SATCOM, Teleport, and Services at DISA and the first Vice Component Acquisition Executive for DISA. She established the Defense Spectrum Office, serving as its first Director. She is a rated experimental flight test engineer and became the first female civilian Mission Commander for the Advanced Range Instrumentation Aircraft (ARIA) mission. She was awarded the Exemplary Service Medal for her service to the DoD.
---