SES Government Solutions launches tactiXs on-demand X-band service platform
SES Government Solutions has launched tactiXs, a missionspecific managed service platform in partnership with Network Innovations and GovSat, a public-private joint venture between the Government of Luxembourg and SES.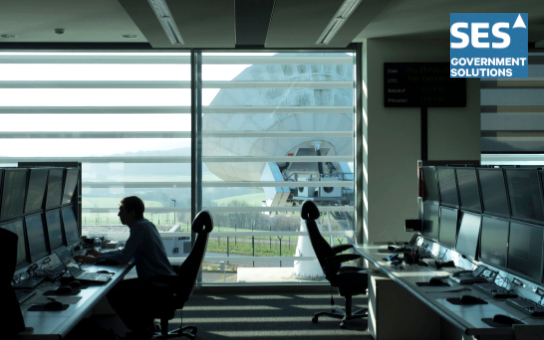 The full end-to-end managed service provides practical, cost-effective solutions to mission parameters by allowing the customer to purchase a volume-based Mbps service, as opposed to MHz bandwidth agreements, whilst ensuring security and performance of the connectivity service. Leveraging the GovSat-1 satellite, operated by GovSat, tactiXs delivers secure, non-preemptible X-band capacity to customers on an on-demand basis across any domain or austere environment in Europe, Africa and the Middle East. Utilizing high-powered, steerable spot beams that can be quickly repositioned to provide robust coverage makes this solution well suited for any U.S. military or government-based mission whether it be Comms-On-The- Move (COTM) or Comms-On-The-Pause (COTP).
tactiXs can support a myriad of use cases required by military users, including covert missions and various types of special ops. The GovSat-1 satellite connectivity is ideally paired with the capabilities of the tactiXs platform and has all the key attributes of MILSATCOM such as anti-jam, encrypted telemetry & control as well as secure beam steering & control, and can augment the Wideband Global SATCOM system (WGS) with secure X- and Mil Ka- band capabilities.
"Our new service platform is a non-preemptible alternative to WGS that can handle the most tactical-edge customers' data and mission requirements, and with no lead time required can be set up within hours for the mission at hand," said President and CEO of SES Government Solutions, Brigadier General Pete Hoene, USAF (retired). "We are proud to partner with both Network Innovations and GovSat as we understand the demand for reliable, uncontended bandwidth and we are excited to bring this innovative and secure solution to the market."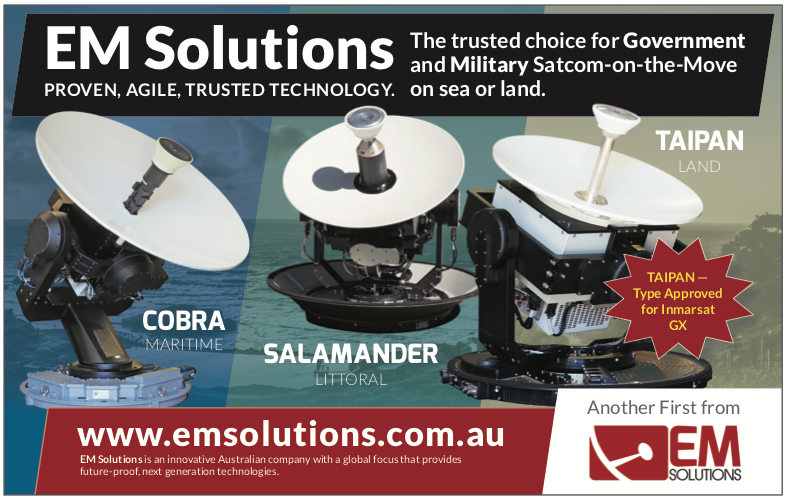 "tactiXs is the only commercial satellite managed service available to the military that offers X-band satellite capacity on an as-needed, volume-based basis," said Patti Aston, a Senior Director at SES Government Solutions. "By making capacity on GovSat-1 available as a short-term managed service, tactiXs enables the military to access X-band capacity specifically tailored to the mission in which communications are needed."
For additional information about the tactiXs managed service platform, please access this direct infolink...
---
MOOG Actuatuion Provides
Precision Motion Control for
Gremlins Air Recovery Mission
Moog Inc.'s (NYSE: MOG.A and MOG.B) hardware has played a critical role in a historic milestone in unmanned aviation by successfully launching and retrieving an X-61A Gremlins Air Vehicle (GAV) (pictured above) during the program's fourth flight test event in October at the Dugway Proving Ground in Utah.

The Gremlins demonstration system flew three GAVs to conduct four individual flight sorties for a combined 6.7 hours of flight, including the 1.4-hour airborne recovery mission. The overarching goal of the Gremlins Program, managed by DARPA's Tactical Technology Office, is to demonstrate aerial launch and recovery of multiple, low-cost, reusable, unmanned aerial systems (UASs).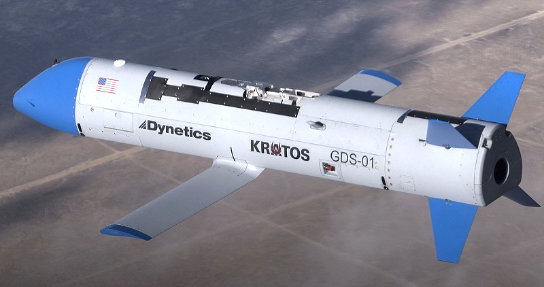 Moog's electromechanical actuation systems provide precision motion control for several elements of the Gremlins demonstration system, including GAV tail fin control, GAV wing deploy, and fin control for the attitude-controlled "Bullet," which is a key element in the recovery system. These actuation systems have been developed in a highly collaborative environment with Dynetics to achieve the rapid integration and flight test schedule that is expected for DARPA programs.
The solutions leverage previously flight-qualified elements and Commercial- Off-The-Shelf (COTS) components striking a unique balance between reliability and cost that is essential to all successful programs. The electromechanical actuation system design allows for multiple sorties, enabling Dynetics to meet the critical goal of 24-hour refurbishment for return to flight.
"Our development of application-specific systems over the last several decades has resulted in an extensive portfolio of flight-proven solutions," said Mike Brunner, Moog Missile Systems Director. "In order to support the rapidly evolving needs of our warfighter, whenever possible we are shifting from the longer timelines associated with the traditional development of unique solutions, and instead, as an embedded teammate, work to fully leverage our proven solutions to bring low risk capabilities to our customers at a much faster pace."
---
CACI Wins $514 Million Task Order to Modernize U.S. Army Networks
CACI International Inc (NYSE: CACI) has been awarded a new, five-year (one-year base and four one-year options), single-award task order, with a potential value of $514 million, to provide network modernization of outside plant (OSP) infrastructure and facilities across major U.S. Army locations within the continental United States.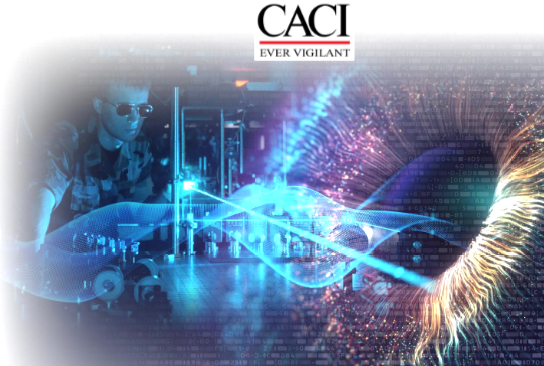 CACI engineers, managers, and technicians will deliver enterprise technology to enhance capabilities and improve capacity needed for an underground fiber optic cable infrastructure required to support robust, reliable, high-speed voice, video and data networks for critical command and control systems.
As part of the OSP task order, awarded under the GSA's Alliant 2 contract vehicle, CACI will engineer, furnish, install, and test (EFI&T) a turnkey solution to upgrade the existing OSP infrastructure and facilities at a minimum of 40 different military installations using industry best practices.
John Mengucci, CACI President and Chief Executive Officer, said, "CACI's understanding and unique OSP knowledge will ensure that this modernization maximizes the Army's current infrastructure, evolves to incorporate the latest network standards, and supports Army communications for software, data and analytics at scale as well as network security. Working with the Army, we will effectively deliver higher reliability and survivability supporting all missions with near-zero downtime".
With more than 30 years of solid past performance and advanced network modernization capabilities, strengthened through CACI's acquisition of LGS Innovations, this new task order further expands CACI's current global OSP efforts providing repeatable infrastructure solutions that support current and future communications, command and control, and other requirements.
---
Major Milestone Achieved as ETL Launches Havoc Matrix
ETL Systems has launched the world's first single chassis, 256 x 256 RF router.
The new, ultra-compact, L-band Havoc Matrix is a major step forward for the industry, providing routing for as many as 256 input and output feeds in a 16U high chassis.

The HAV-80 is a distributive (full fan out) Matrix unit that can be expanded from 16x16 up to 256x256 in blocks of 16, enabling operators to cut down on modems and modulators, as well as significantly reducing capital expenditure. The first orders have already been shipped to two major players in the Government and Defense markets, with the high-tech design attracting attention from across the industry.
Dr Esen Bayer, CEO at ETL Systems, said, "We are really excited to be launching the HAV-80. This is not only a major achievement for our engineering team, but also a significant step forward for the industry. Offering unrivalled capacity for its size, the Havoc Matrix can carry an amazing amount of data and is the most advanced device of its kind. The innovative design combines many challenging production technologies, harmoniously integrating RF and electronics, software and firmware, secure and user-friendly interfaces and thermal and mechanical engineering. The HAV-80 has been built with precision engineering and I'm immensely proud of the team at ETL for their incredible contribution throughout the design and development process."
---
AFRL Assigns Million$$ Contract To HawkEye 360 For Space-Based ISR
HawkEye 360 Inc. has been awarded a three year, $15.5 million Experimental Purpose Agreement (EPA) contract with the Air Force Research Laboratory's (AFRL) Space Vehicles Directorate. Through the agreement, HawkEye 360 will provide radio frequency analytics research, development, and experiments to help the government demonstrate, test and evaluate its hybrid space ISR architecture.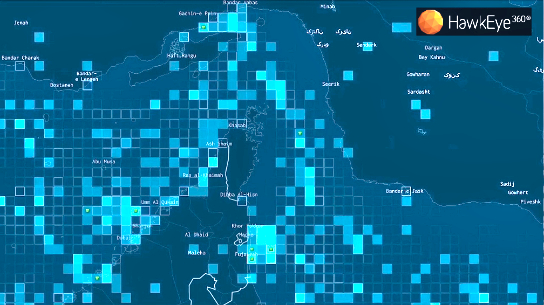 HawkEye 360 has previously supported numerous AFRL exercises, but had never done so through a direct contract vehicle. As part of the new agreement, HawkEye 360 will support a variety of operational use cases by providing embedded personnel support, data collection, tools for data ingestion, analytics and more.
The agreement scope includes participating military exercises, such as the Rim of the Pacific exercises, to introduce new capabilities to the warfighter and identify ways to improve and integrate into operational workflows. The EPA contract vehicle is available for use by all Combatant Commands as they look to test and demonstrate innovative commercial RF data and analytics to include Direct Downlink to government ground stations.
"This agreement is a tremendous opportunity for HawkEye 360 to showcase the whole spectrum of capability we offer the government as it develops its space architectures," said CEO, John Serafini. "We deliver value not only through the efficient tasking, collection and delivery of our RF data, which has never before been commercially available, but also through embedded operational support and enhanced analytics capabilities, deriving applicable insights for diverse end users. Ultimately, we hope to shape a pathway for further integration of valuable commercial capabilities into the government's space architecture."
"We appreciate the opportunity to partner with one of the most prestigious military research organizations in the world," said Alex Fox, Executive Vice President for Global Growth. "Our team is excited to be part of an AFRL program focused on developing and transitioning space capabilities for more effective and affordable warfighter missions. We share AFRL's vision for a hybrid government and commercial ISR architecture to address growing global threats and to provide the warfighter with high-impact insights needed to support their mission."
AFRL Technical Program Manager, Charlene Jacka. "We are pleased to have the opportunity to explore at greater scale and depth, using real-world scenarios, how a leading radio frequency data and analytics provider such as HawkEye 360 can supplement and strengthen our hybrid satellite ISR architecture, and to develop new tactics, techniques and procedures to enable further utility assessments."
---