Intelsat's multi-orbit constellation can enable military teams with advanced capabilities that leverage 5G, AI, edge computing and 3D printing technologies for mission advantage.
The U.S. Department of Defense Joint All-Domain Command and Control (JADC2) strategy aims to enable real-time coordination of assets and enhanced communications across highly distributed land, air, sea, space and cybersecurity domains.
---

---
There is increasing government interest in understanding how innovative software-defined satellite (SDS) technology, multi-orbit satellite constellations and private 5G networks can work together to deliver new warfighting capabilities to the battlefield edge on demand, giving service members a perpetual advantage over adversaries.
Intelsat is leading the way in creating the first space-based unified global network to provide no-fail, anti-jammable, surge-capable broadband connectivity anywhere, anytime and on demand.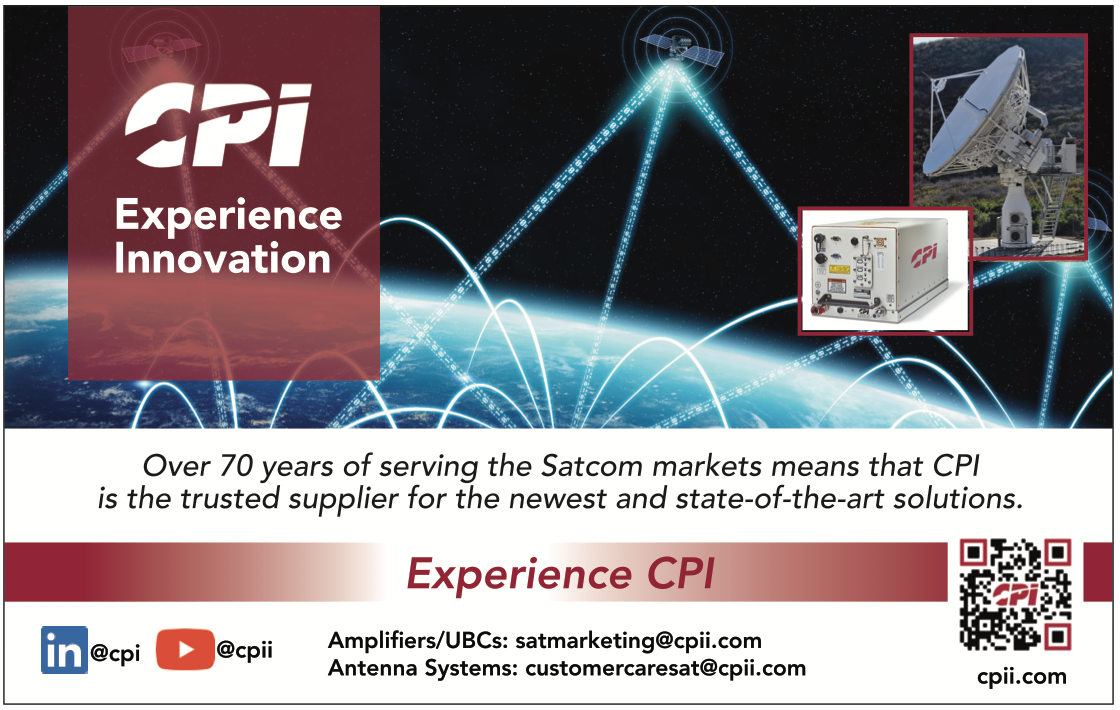 Innovative technologies, such as artificial intelligence (AI), edge computing and 3D printing, when enabled by a resilient, scalable, standards-based global network architecture, can give commanders a comprehensive, real-time view of the entire theater of operations, allowing them and their team members, to make more informed decisions and quickly adapt to changing situations for more effective military operations and ultimately, success in battle.
Intelsat is at the forefront of these innovations — building a unified network that will deliver no-fail ubiquitous connectivity to empower warfighters for mission success.
Here's how these seemingly disparate technologies can work together to help Department of Defense (DoD) leaders achieve JADC2 objectives.
Software-defined satellites, such as those currently being built by Airbus, Thales and Swissto12 for Intelsat — are a new generation of GEO SDS that can be controlled and reconfigured remotely on the fly using only software.
With SDS, time-consuming terminal reconfigurations and hardware swaps become unnecessary. With the SDS network interconnected with terrestrial and cellular networks, users gain end-to-end bandwidth management flexibility, enabling commanders and service members with granular control over network resources to respond quickly to changing situations.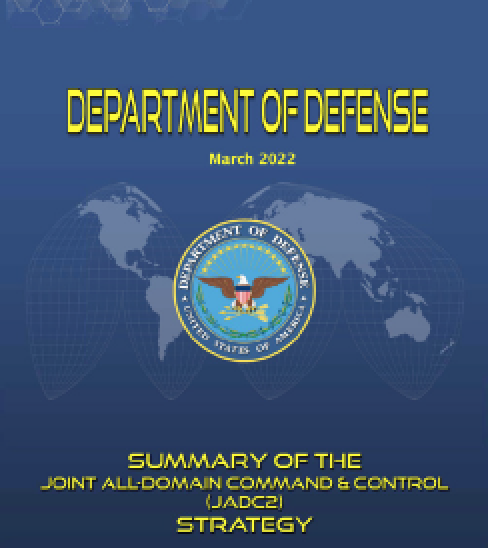 For example, software-defined satellites can dynamically redirect coverage areas or change operating frequencies in response to malicious interference.
In addition, multi-layered GEO, MEO and LEO satellite networks, such as one that Intelsat can offer, will increase the resilience and end-to-end performance of connectivity, delivering high-quality mission-critical voice, video and advanced applications that give military teams the advantage over near-peer adversaries.
Private 5G networks with roaming capabilities underpinned by resilient multi-layer connectivity can provide high-speed, low-latency communication across geographically distributed operations.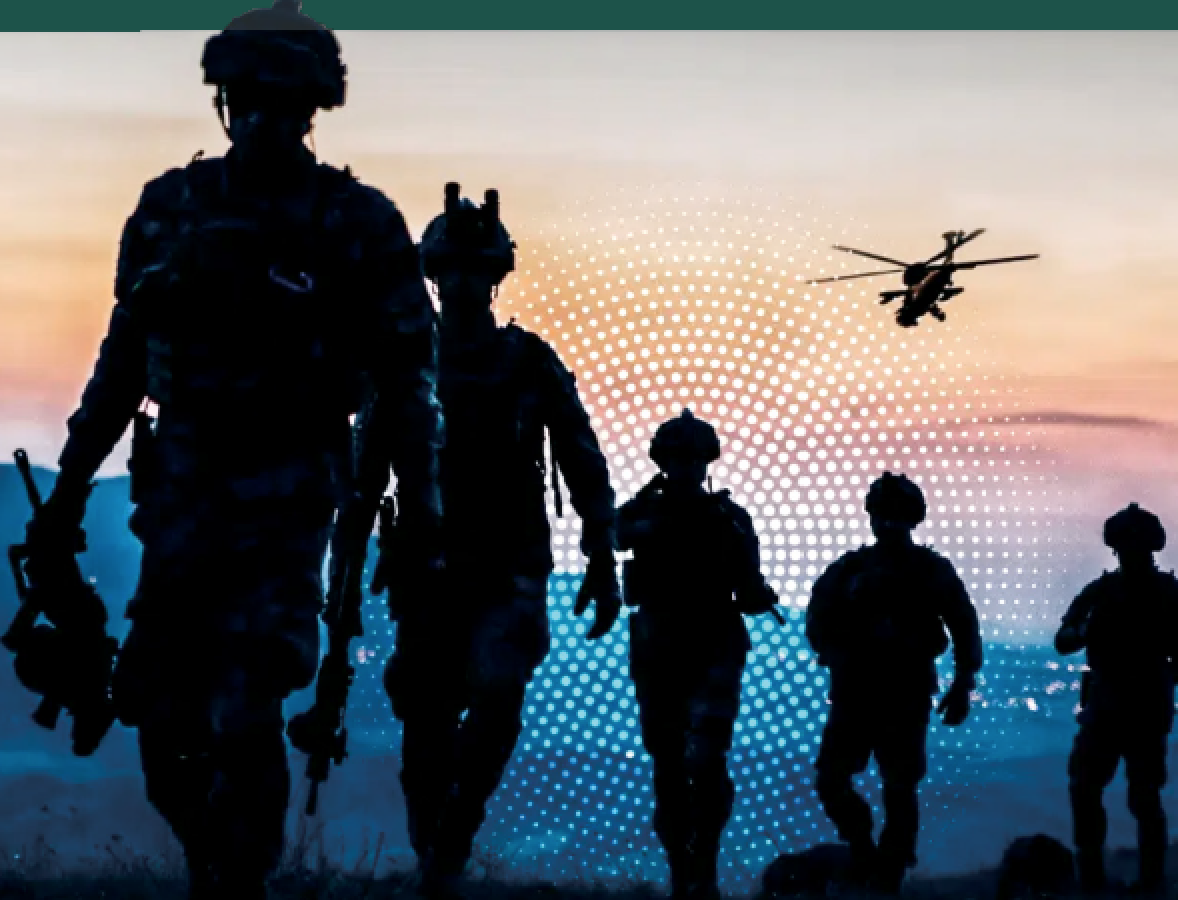 Commanders can share information quickly to make agile decisions, stream video from drones and other platforms and obtain real-time telemetry from vehicles and weapons systems.
Artificial intelligence (AI) analyzes large amounts of data from various sources, such as sensors on satellites, unmanned and manned assets, edge devices and ground-based systems, to provide insights and recommendations for action.
For example, AI can detect potential threats at machine speed to warn of incoming attacks or predict potential supply chain issues before they impact the mission.
Cloud computing platforms and smart edge devices can provide a scalable and secure platform for storing and processing big data and specialized applications.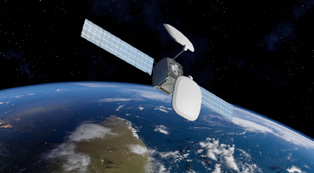 Artistic rendition of Hummingsat, courtesy of Swissto12
For example, tapping into cloud resources offers rapid in-memory data processing and analysis, such as image recognition and running simulations to support decision-making.
3D printing can improve military forces' logistics, supply chain and readiness. 3D printing also enables specific aerospace and radio-frequency applications, as well as the rapid prototyping and manufacturing of smallsats. such as the HummingSat developed by Swissto12 for Intelsat.
Similarly, the ability to produce near real-time replacement parts for weapons and vehicles in the field and specialized tools significantly increases military operations' effectiveness and gives troops an edge in battle.
Together, when enabled by a resilient multi-layered space-based global network with SDS, these innovative technologies can provide commanders with a comprehensive, real-time view of the battlefield and enhanced capabilities, allowing them to make more informed decisions and respond quickly to changing environments, ensuring military operations' effectiveness and battle success.
www.intelsat.com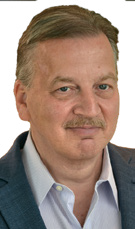 Dave Micah
Author Dave Micha has more than 35 years of industry experience and he brings a unique skillset and a wealth of experience in strategic management, new business development, and customer relationship management in the Government sector. Prior to joining Intelsat, Dave has held a number of positions at L3 Technologies spanning more than 22 years, including Chief Operating Officer of the Communications & Network Systems Segment and leading L3 Technologies' Advanced Communications Sector and Maritime Sectors. While at L3, Dave successfully integrated 27 disparate Maritime Business units into a single, integrated identity – a strategy that proved to be critical in winning top tier maritime contracts in the Undersea, Unmanned and C5ISR domains. During his tenure, Dave positioned L3 as a global leader in the Unmanned Surface Vehicle market through M&A efforts and systems demonstrations for USN and International partners. Before L3, Dave spent 13 years at Lockheed Martin in the DoD and Intelligence Program divisions.
---