Space Systems Command's (SSC) resiliency mindset extends beyond innovative engineering solutions. Finding novel acquisition approaches, especially when things don't go as planned is one of our competitive advantages in the race to resilience.
---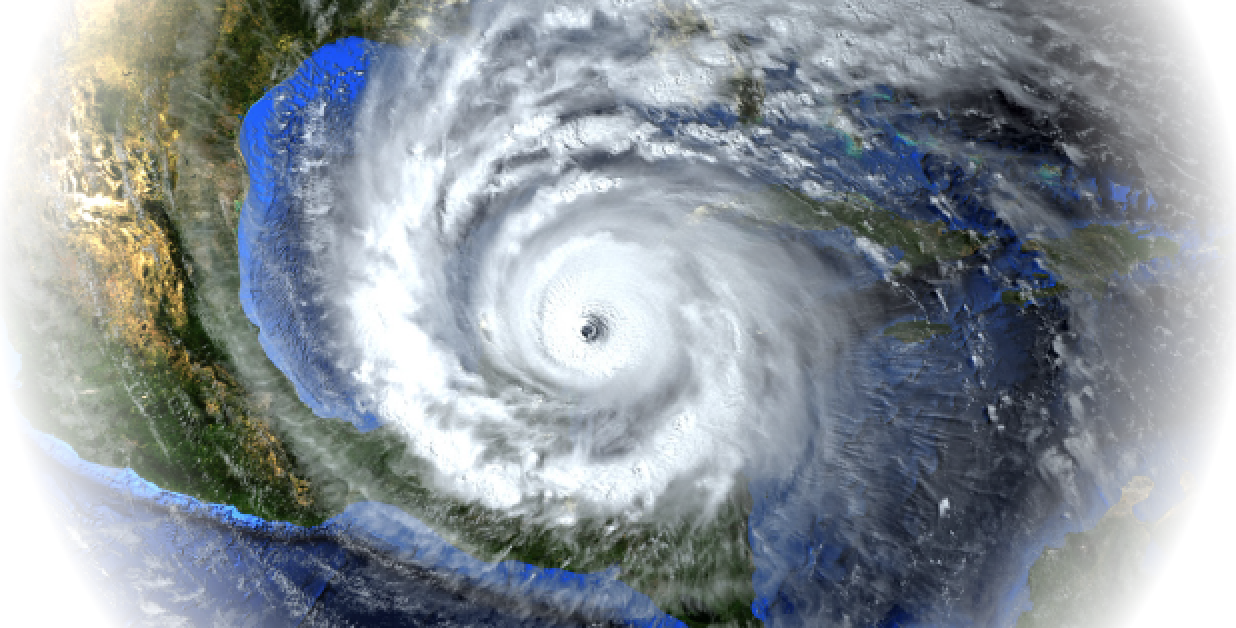 ---
The OSS EWS cubesat prototype is a novel solution provided by a non-traditional supplier, which could potentially satisfy all EWS Earlier this year, an Electro-Optical/ Infrared Weather System (EWS) cubesat prototype satellite did not separate from the launch vehicle and will not be able to complete its intended one-year, on-orbit technology demonstration.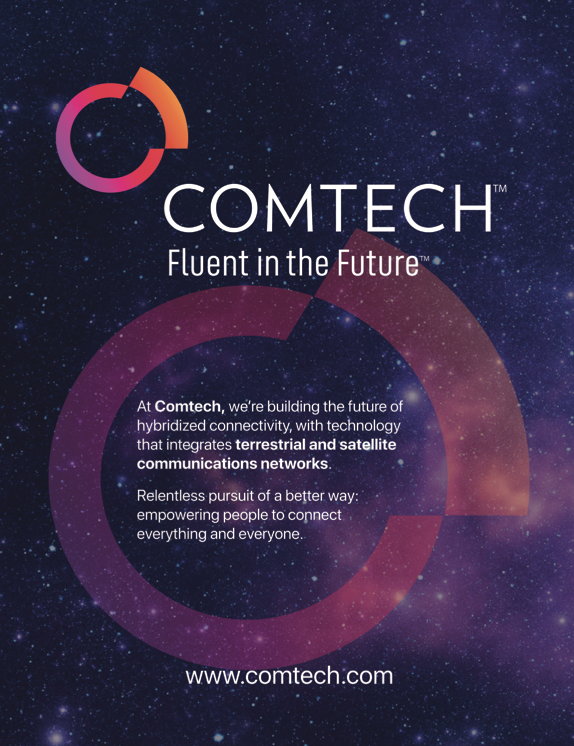 Undeterred, SSC worked with the satellite vendor, Orion Space Systems (OSS), to rapidly build and launch another satellite prototype on-orbit in just eight months. The EWS cubesat technical demonstration prototype is part of a suite of EWS competitive prototyping efforts, pathfinding SSC's and the U.S. Space Force's pivot to a proliferated architecture for delivering cloud characterization and weather imagery.
The cubesat was launched on January 3, 2023, aboard SpaceX's Transporter-6 commercial rideshare mission from Cape Canaveral Space Force Station, Florida. The cubesat was originally planned to complete a one-year, Low Earth Orbit (LEO) demonstration.
The OSS EWS cubesat prototype is a novel solution provided by a non-traditional supplier, which could potentially satisfy all EWS requirements at a lower cost by using an innovative combination of commercial cameras and microbolometer (thermal imaging) technology.
"Although we were unable to see our first EWS cubesat prototype complete the on-orbit portion of the demonstration, we are excited that our rapid acquisition of an affordable second cubesat ensures we will still meet our EWS technology demonstration timeline," said Lt. Col. Joseph Maguadog, SSC's EWS materiel leader/program manager."This follow-on opportunity will provide us the ability to assess the full potential of this cubesat design and still inform future materiel solutions for delivering cloud characterization and theater weather imagery," Maguadog said. "Because of the unity of effort between SSC and our industry partners at OSS, we will be back on-track in only a matter of months, not years."
This article's subject matter experts

Left to right: Lt. Col. Joseph Maguadog, Col. Brian Denaro, USAF Col. Brian Kabat [ret]., Col. Dennis Birchenough
"I am extremely encouraged by our team's ability to rapidly acquire a second prototype in less than 30 days, with a plan to be on-orbit just eight months later," said Col. Brian Denaro, SSC's program executive officer for Space Sensing. "EWS continues to blaze the trail on numerous space acquisition tenants.
The program is building smaller satellites while minimizing non-recurring engineering, and utilizing a firm-fixed-price contract to bound development and delivery risk."
Legacy: A single DMSP system for all Space-Based Environmental Monitoring
For decades, the Defense Meteorological Satellite Program (DMSP) has been providing all space-based weather capabilities for our warfighters. DMSP originated as a classified project in the 1960s and provided images of cloud cover and other weather data, day and night. Congress terminated the program in 2015 before the 20th satellite could be launched.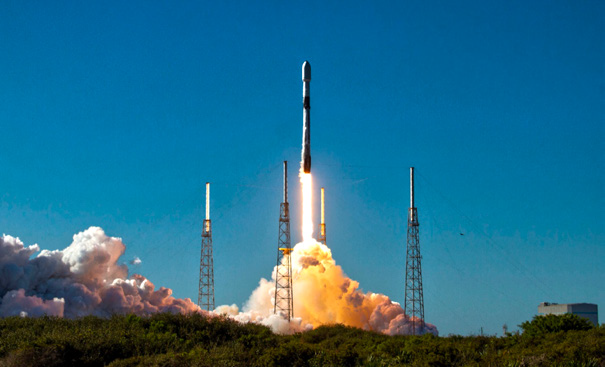 Visitors to SSC can view that final, unlaunched DMSP satellite on display in the command's Heritage Center, pictured below. Although DMSP is still operational and meeting warfighter needs today, the increasingly contested space domain necessitates a move toward a more resilient, disaggregated mission architecture to maximize flexibility.
"Since the Vietnam era, weather satellites have provided critical information for coalition forces to leverage the natural environment to its advantage," said U.S. Air Force Col. (ret.) Brian Kabat, career weather officer. "Analysts rely on space-based capabilities, where traditional weather observations do not exist.Satellite data is the lifeblood of every forecast model, enabling the detection of mission limiting dust storms and allowing naval forces to circumnavigate tropical cyclones, while helping determine which weapons systems might be most effective at a given point in time."
"As new technology emerges, we can get it on orbit faster and cheaper," said Col. Dennis Birchenough, SSC's senior materiel leader, Environmental & Tactical Surveillance Delta, responsible for planning, acquiring, and delivering space weather capabilities.
EWS for cloud characterization and theater weather imagery capabilities.
In addition to the EWS cubesat technology demonstration developed by OSS, there are two other EWS efforts providing operational capability to warfighters. Electro Optical/Infrared (EO/IR) data for cloud characterization is one of the key GO/NO GO criteria for the U.S. Department of Defense's in-theater air operations.
Theater weather imagery tracks atmospheric phenomena such as dust storms and ash clouds that can hamper DoD missions, allowing the theater commanders to plan and execute the missions accordingly.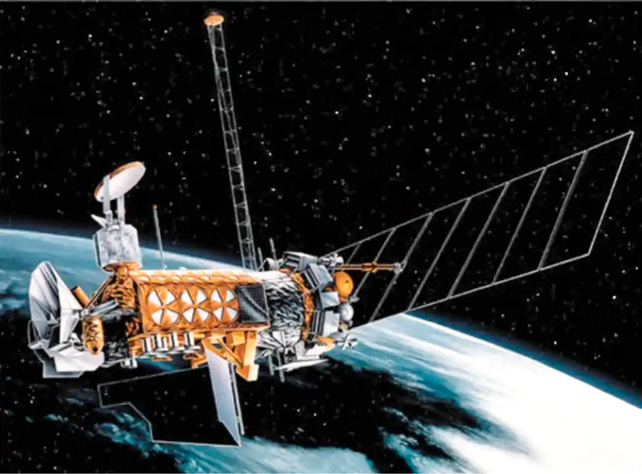 Artistic rendition of a DSMP satellite, courtesy
of SSC
To provide these critical capabilities, EWS is developing a smallsat prototype for intended operational use in LEO. Developed by General Atomics, the operational smallsat prototype (artistic rendition, upper right column) is scheduled to launch in 2025 and will inform future plans for proliferated LEO EO/IR capabilities.
EWS also is continuing to partner with the National Oceanic and Atmospheric Administration (NOAA), expanding upon the first EWS-Geostationary (EWS G) satellite, which became operational in 2020, providing increased refresh rates over the Indian Ocean for cloud characterization and theater weather imagery.
This interagency partnership has enabled the U.S. to leverage surplus NOAA capabilities to deliver mission capability quickly and affordably.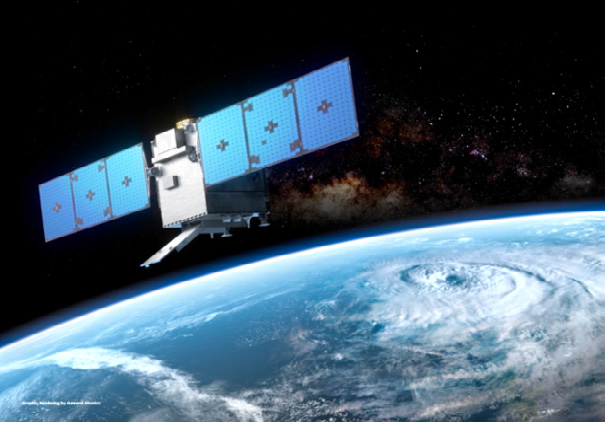 Artistic rendition of the General Atomics smallsat
WSF-M for ocean surface vector winds, tropical cyclone intensity, snow depth, soil moisture and sea ice characterization capabilities
Using nexgen space based passive microwave sensing technology, Ball Aerospace is developing two spacecraft, the first of which is scheduled to launch early in 2024 for U.S. and Allied warfighter operational use.
WSF-M ocean surface wind speed measurement will enable tropical cyclone intensity determination by the Joint Typhoon Warning Center.
The data gathered by WSF-M will be provided to meteorologists in support of the generation of a wide variety of weather products necessary to conduct mission planning and operations globally daily.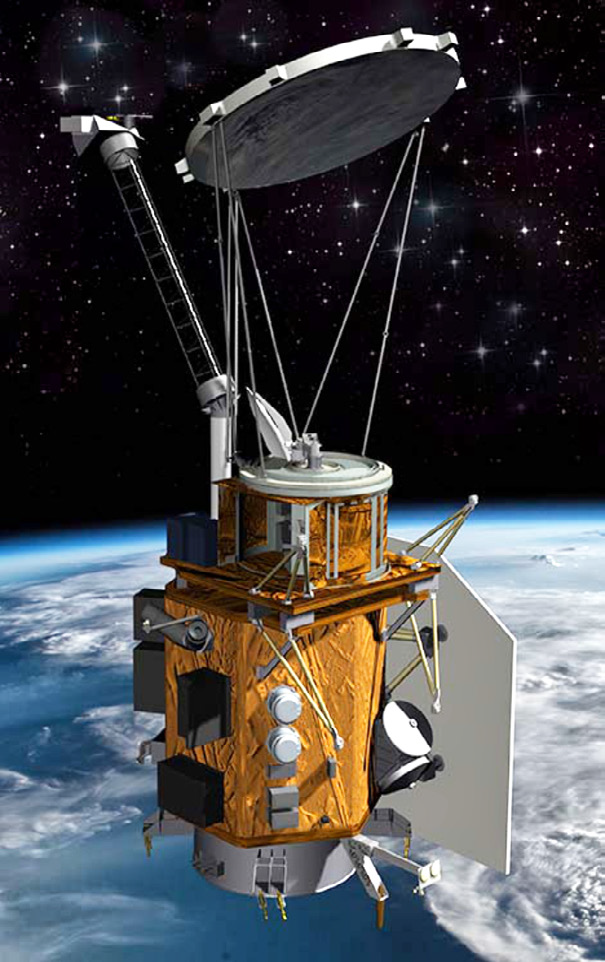 Artistic rendition of the WSF-M satellite,
courtesy of Ball Aerospace
COSMIC 2 for ionospheric density and scintillation, electric field and auroral characterization capabilities
SSC's long-standing partnership with NOAA, the National Space Organization Taiwan (TASA), and academia produced a COSMIC-2 network of six, ionospheric-sensing smallsats (pictured, lower left column) that was declared fully operational in 2022.
The COSMIC-2 system is providing unprecedented coverage and refresh in support of equatorial space weather applications. These systems are also providing global atmospheric temperature and moisture data for weather forecast models.
This successful partnership is a pathfinder for expanded international and academic collaborative development to deliver space-based weather capabilities.
Coming Pivot Toward Layered Resiliency: Smartly Scaling Commercial and Partner Solutions
Building on the more-resilient, disaggregated, space-based weather mission architecture currently in development, SSC is exploring additional layered resiliency that fully leverages the potential of commercial and partner solutions.
SSC, in collaboration with the U.S. Air Force, is planning to scale the adoption of commercial technology and services across the weather mission, building off SSC's 2022 Electro-Optical/Infrared Weather Data as a Service study, which reviewed how commercial data could meet the USSF's cloud characterization, and weather imagery requirements.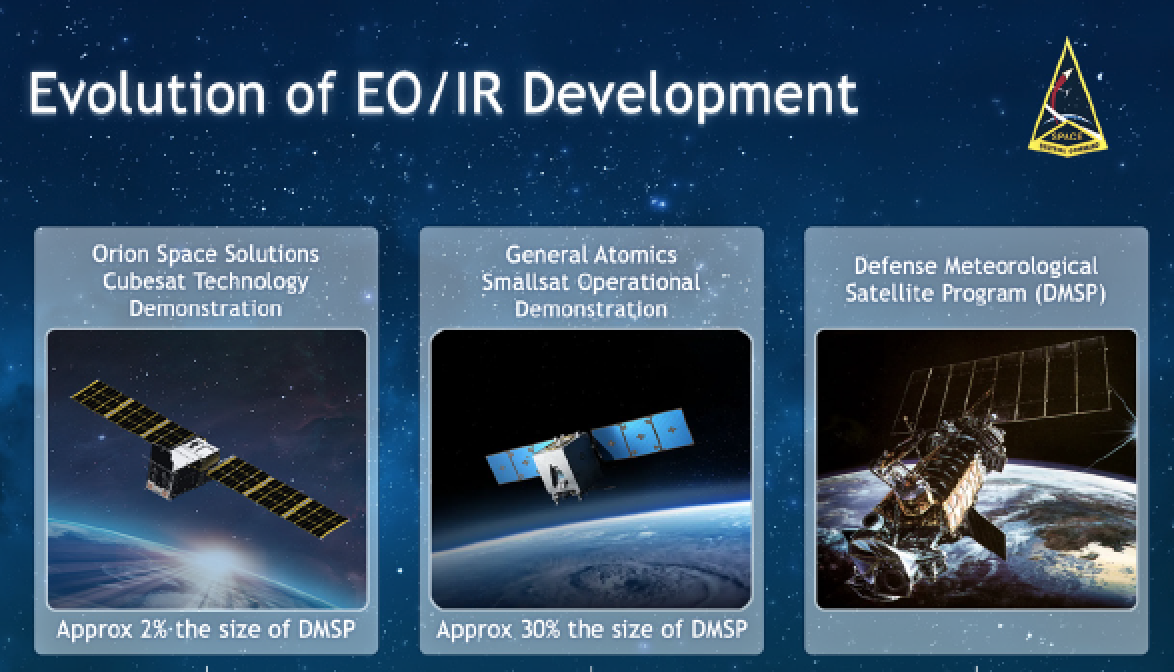 Advancements in commercial microwave sensing, and commercial synthetic aperture radar (SAR) hold particular promise for potential application to the USSF's weather requirements for ocean surface vector winds, tropical cyclone intensity, snow depth, soil moisture, and sea ice characterization. SSC is interested in other commercial solutions, both on-orbit and ground-based, that also address these requirements.
SSC also is exploring additional opportunities to leverage interagency capability and international partner opportunities, building on the success of the EWS-G (NOAA) and COSMIC-2 (Taiwan and academia) efforts.
"SSC's pivot toward a more resilient, proliferated, hybrid architecture, one which exploits existing weather capabilities, buys commercially-available technologies and services, and builds inherently more resilient disaggregated systems, ensures our warfighters retain the critical informational advantage provided by accurate and timely weather data," Birchenough said.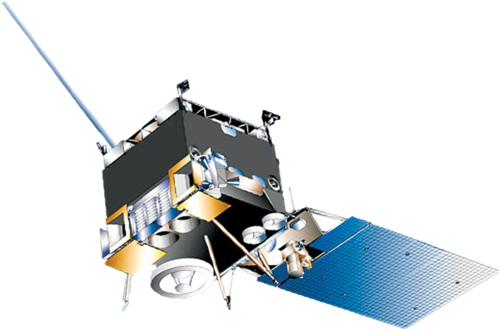 Artistic rendition of COSMIC-2
Space Systems Command (SSC) is the U.S. Space Force Field Command responsible for acquiring and delivering resilient war fighting capabilities to protect our nation's strategic advantage in and from space. SSC manages an $11 billion space acquisition budget for the Department of Defense and works in partnership with joint forces, industry, government agencies, academic and allied organizations to accelerate innovation and outpace emerging threats. Our actions today are making the world a better space for tomorrow.
Contact Space Systems Command
SSC@spaceforce.mil and/or follow on LinkedIn.
---