Whether it is helping to connect the world through satellite communications, monitoring of the proliferation of weapons of mass destruction, tracking international terrorists and drug traffickers, supporting international peacekeeping and humanitarian relief operations, enabling deep space exploration, or assessing the impact of natural disasters, the company's space products have been reliably processing data on the ground and in all satellite domains for nearly 30 years. Every day, BAE Systems' space products are on the job performing national security, civil, and commercial missions.
In fact, BAE Systems' radiation-hardened electronics recently reached an unprecedented milestone marking 10,000 cumulative years on-orbit with 100 percent mission success.
---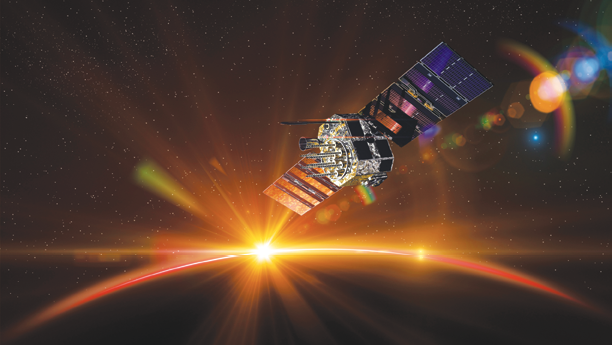 ---
In addition to developing the processors that have powered every NASA Mars rover, the company's space products and processing play an integral role in assisting many of the products and services most Americans enjoy every day, including satellite TV and radio, broadband service, secure banking, and GPS. BAE Systems support missions such as the Commercial Resupply Service, which provides cargo resupply and waste disposal for the International Space Station. Plus, the firm's systems are used by U.S. armed forces every single day to help keep our nation safe.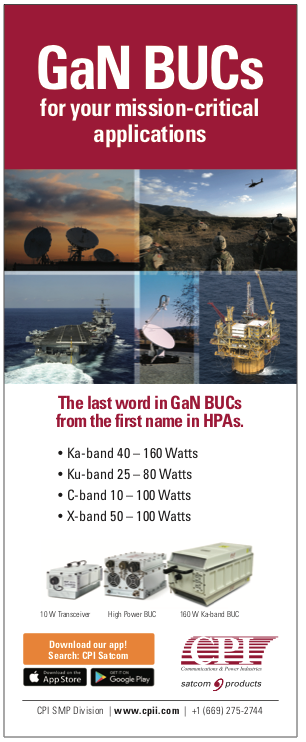 The Space Environment
For years, space assets have played a role in protecting national security — by providing our nation and our allies with strategic indications and warning, assured communication capabilities, reconnaissance, and precision positioning, navigation, and timing data.
However, as more nations leverage the benefits of space missions, the space domain has become increasingly more congested, contested, and competitive — all while it remains operationally challenging due to radiation and extreme temperature cycles.
In this evolving environment, the ability to adapt, maneuver, defend, and protect assets is essential and requires systems that can detect threats and then quickly do something about them.
Leveraging BAE Systems' expertise in areas such as radio frequency systems, radiation-hardened electronics, secure communications, and ground mission processing capabilities, the company has developed a large portfolio of trusted, high-reliability, radiation-hardened products designed to operate successfully in these harsh environments and enable its customers to command, control, and communicate with spacecraft.
In fact, the company's space single board computer products, operating on more than 300 satellites, act much like the main motherboard does in personal computers, providing the intelligent connection between the operator on Earth and the satellite on-orbit. They process and interpret all commands and communications, ultimately converting the operator's intent into action.
The type of computer the company produces can be seen in the movie 'The Martian.' When Matt Damon's character retrieves the Pathfinder Rover and opens the side, a computer can be seen. On the actual platform, that's BAE Systems' RAD6000® computer. While Hollywood took a few liberties, the likeness is extremely close to the real device.
Between the RAD6000 and the follow-on RAD750® computer, BAE Systems has provided the space industry's general-purpose computing workhorses and have also developed the next generation of processing, the RAD5545™ computer, which is built using RH45® technology, the most advanced space-qualified semiconductor technology available today.
The RAD5545 computer delivers exponential improvements in size, speed, and power-efficiency over its proven predecessors in the unforgiving space environment. Also offered by the company is a suite of radiation-hardened Serial RapidIO® network products, including the RADNET™ 1848-PS, an 18-Port RapidIO Packet Switch, and the RADNET 1616-XP Crosspoint, a protocol agnostic SerDes signal circuit switch and replicator. These networking devices complement the RAD5545 single board computer, and allow the user to efficiently manage and route data through the system.
Ground Processing
On the ground processing side, BAE Systems focuses on applying resiliency and analytics know-how for mission data processing and mission control systems. The company's team is migrating techniques it created for the geospatial-intelligence market to enable multi-intelligence data fusion and battle management command and control.
Also provided by BAE Systems is leading-edge software frameworks and applications that scale to process mission data of a rapidly expanding persistent collection architecture and enable decision making at the speed of today's compressed mission timelines.

BAE Systems single board computer.
Ground processing continues to be a critical component of the overall space landscape and, combined with on-board processing capabilities, BAE Systems makes missions more effective. These products increase the ability for on-orbit, real-time interaction and decision making.
Sensors on the platform are collecting a lot more data and, at times, the satellite may have to take immediate action. Some of that data has to be processed at the source instead of coming back to the ground.
The company's products do more of that data processing, sending both the processed information and the raw data back to the ground. The RAD5545 computer is ideal for that mission as it provides ten times the performance of prior-generation processors for the missions that demand higher levels of processing.
Mission Payloads
BAE Systems is also a leading mission payload provider in the airborne market and is strategically migrating airborne platform protection technologies to enable space protection and resiliency. These transformational mission payloads assure access to challenging targets and provide rapid delivery of mission-critical collection solutions for military and civil customers.
Satellite payloads are progressing in the more heavily congested, contested space environment and BAE Systems is leveraging increased, on-board processing performance with advanced capabilities such as the firm's RH45® technology offering. RH45 technology is a space-qualified 45nm integrated circuit technology that is a great example of innovative electronics that are advancing the "art of the possible" for satellite payloads through more advanced computers, network components, and ASICs.
BAE Systems' space organization is focused on providing operational agility to the space security community. The company's Analytics Framework and visualization expertise in Activity Based Intelligence and Object Based Production allows simplicity of integration of multi-data types and sources, allowing users to quickly see and understand things others don't, giving context to data in ways others can't, bringing a more complete, integrated picture to anticipate and assess what is happening.
The BAE Systems' history of excellence in space technology makes this kind of innovation attractive to customers. A company's products don't rack up 10,000 cumulative years' time on-orbit without a perfect performance track record.
The biggest reward for BAE Systems is the sense of achievement that everyone shares when one of the company's systems starts its journey of discovery on a planet nearly 500 million kilometers away, or provides a critical capability supporting national security.
www.baesystems.com
Ricardo Gonzalez is the director of the Space Systems product line within the Command, Control, Communications, Computers, Intelligence, Surveillance and Reconnaissance (C4ISR) Systems business area of BAE Systems
Ricardo previously served as engineering director for Space Systems, operating across five different geographical locations. He joined the company in 1997 and has served in a wide variety of leadership roles in engineering, program management, and new business capture.
He received a bachelor's degree with honors in electrical engineering from the University of Puerto Rico and a master's degree with honors in electrical engineering from The Catholic University of America.

He is a graduate of the Armed Forces Communications and Electronics Association Leadership Forum and is also a graduate of BAE Systems' Leadership Enhancement and Accelerated Development program.
Prior to joining BAE Systems, he held a project leadership position managing an Advanced Technology Demonstration Program at the Night Vision Laboratories in Fort Belvoir, Virginia.
Ricardo serves on the George Mason University ECE Department Advisory Board. He also co-chaired BAE Systems' 2012 Diversity & Inclusion Symposium and was a member of the BAE Systems, Inc. D&I Advisory Council to the CEO.
---