The Department of Defense (DoD) and government agencies have long relied on technology advancements in military satellite communications (MILSATCOM) to operate smarter and more effectively.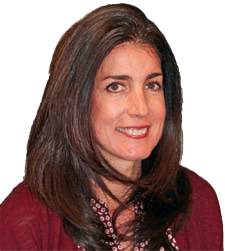 Today's military requires satellite communications equipment that is smaller, lighter, less power consuming and easier to setup—all while delivering higher bandwidth than ever before. To those ends, VSAT has long played the role of ensuring military and government customers are able to communicate in a highly secure and efficient manner no matter where the mission may be. Today, that mission covers land, air and sea.
Recent technological advances allow SATCOM modem manufacturers and terminal integrators to reduce the size, weight and power (SWaP) of modems and SATCOM equipment to levels previously believed to be unattainable. SWaP ranks as one of the military's most frequently requested improvements to MILSATCOM equipment in supporting their critical operations with anytime, anywhere communications.
Defense and government agencies rely on secure, satellite-based voice, video and data applications to ensure mission success—be it force-protection, logistics, situational awareness, disaster recovery or emergency response.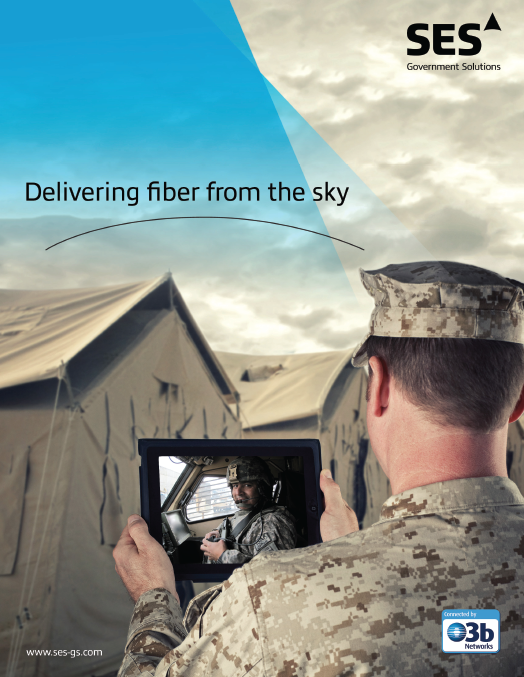 The next generation of defense remotes and line cards have arrived and iDirect Government's newest family of remotes, the 9-series, and nexgen line cards deliver extraordinary speed and software capability to teleports and VSAT terminals around the world. The new remotes and line cards are compatible with Ka-, Ku-, C- and X-band commercial satellites, the Wideband Global Satellite system (WGS), and the next generation of high throughput satellites (HTS).
Soldiers can now deploy a wireless broadband network on a moving vehicle for superior communications on the move (COTM) experience. Additionally, ships, military aircraft and unmanned aerial vehicles can leverage the new remotes for increased data speed and performance. The new 9-Series remotes are optimized for field operations in that they are quickly deployable, robust and bring significant SWaP improvements. In addition, they are capable of supporting unprecedented throughput levels and increased security standards.
The newest defense remotes include:
• 950mp Board Level Remote. Designed for integration into highly compact man-portable solutions, this modem is 30 percent smaller than iDirectGov's previous man-portable board, the e850mp. It features embedded FIPS 140-2 Level 3 encryption and is designed to operate within all Ku, C, Ka and X bands including WGS frequency ranges, providing flexibility in secure network deployments.
• 900/9350 Series Satellite Remotes. Available in board-level and rack-mount options, these remotes provide unprecedented performance, dual demodulators, support for multiprotocol encapsulation (MPE) traffic and greater efficiency – enabling service providers to implement the most efficient technology on their network architectures.
• 980 Airborne Board Level Remote. The 980 is designed for integration into airborne solutions on military aircraft. The 980 features improved performance, dual demodulators for seamless beam-switching, spread spectrum returns and skew angle compensation support for aeronautical operations, enabling the use of ultra-small and phased-array antennas on military aircraft.
• 9800 AE and 9800 AR Integrated Airborne Satellite Modems. The 9800 AR/AE incorporates the 980 module in a fully integrated package. Available in two form factors: ARINC 600 Enclosure (AE) and 1 RU Rack Mount (AR), the 9800 AR/AE meet the stringent certifications required for installation on aircrafts and support a broad range of military aeronautical missions.
Secure For Critical Missions
When it comes to fulfilling security requirements, it is important to work with a platform that meets the highest military security standards. The 9-series remotes and line cards are supported on iDirect's Evolution platform and meet an increased level of transmission security (TRANSEC) and FIPs standards. Utilizing an on-board TRANSEC Module, the 9-series remotes and line cards will be certified to FIPS 140-2 Level 3.
The Evolution platform also supports one and two way TRANSEC. One-way TRANSEC is a new capability for iDirect that secures communications on receive-only terminals.
The new iDirectGov remotes enhance military communications, improve performance and deliver increased scalability and extensibility, leaving the military better equipped and prepared for the next mission. As MILSATCOM demands continue to evolve, iDirect Government is helping to equip satellite service providers with the right level of performance, efficiency and security to handle any situation at any time.
www.idirectgov.com/
Trisha Kinman serves as Director Product Management for iDirect Government; tkinman@idirectgov.com.
---