Peter Hadinger is responsible for all U.S. government sales and programs for Inmarsat. He has overseen the government-side of the launch of Global Xpress, the first ever-commercial Ka-band network that spans the world; creating a system that has also ushered in an era of expanded, MILSATCOM-compatible global mobile satellite communication capabilities and services.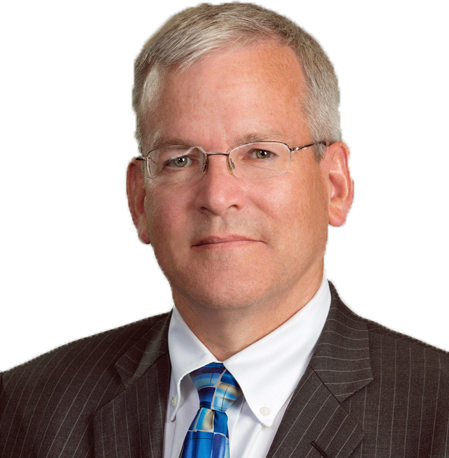 Mr. Hadinger's diverse regulatory and policy background includes leadership roles in the World Trade Organization's Telecom Services Agreement, the FCC World Radio Conference Advisory Committee, the President's National Security Telecommunications Advisory Committee and a fellowship in the U.S. Senate.
Prior to arriving at Inmarsat, Mr. Hadinger spent 30 years as a leader in technology development, engineering and government spacecraft programs at Northrop Grumman. He received his Bachelor of Science in Electrical and Electronic Engineering from California State Polytechnic University, and an MBA with an emphasis in finance and strategic planning from George Mason University. He serves on engineering advisory boards at Virginia Tech and loves to judge elementary and high school science fairs.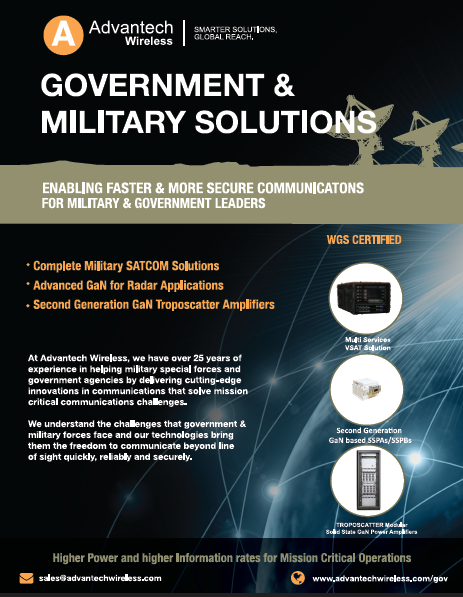 MilsatMagazine (MSM)
Good day, Mr. Hadinger. Would you please tell readers about how you initially became interested and involved in the satellite communications world?
Peter Hadinger
I entered the industry straight out of college. This was the early 1980s, and the world was a different place. There were substantial, existential threats on the horizon. The U.S. government was investing heavily in satellites designed to operate within a wide range of adverse, even hostile environments. At the time, I had completed a senior project on digital demodulation for missile telemetry, which was considered a rather advanced concept back then.
Based on this, I was selected for a job interview at a company that was then called TRW, which was at the forefront of building amazing satellites for the government. There was a long line of applicants waiting that day, and I was one of the last ones to interview. I ended up talking with a TRW manager who had a ponytail —he was clearly of the "flower power" generation. But it was immediately apparent that he was a technical whiz, and his specialty was digital demodulation! He understood exactly what I had done.
We had a fantastic interview and I got the job at a place that I previously could only dream of working for—II was immediately assigned to help design a satellite, Milstar 1, which came with a magnitude of difficulty greater than any satellite previously built. It was thrilling to join the project team and take on these challenges.
From there, I went on to design many other systems for the government throughout my career. But to enjoy such an experience so early—to work with the people who wrote the textbooks I studied in college—made for a very heady time. I worked with brainy people who solved extremely hard problems. That's a great way to start a career.
MSM
What, primarily, brought you into the world of MILSATCOM, with the attendant focus on military/agency/government communications solutions?
Peter Hadinger
Obviously, Milstar was like jumping into the deep-end of the MILSATCOM pool. There had been no satellite program as big and complicated as that one. It was quite fulfilling to join a team that pulled off such a revolutionary accomplishment.
Milstar's primary purpose was to give the President absolute control of nuclear forces at all times, regardless of jamming or other interferences. That's a tall order. Milstar 1 had to be nuclear hardened, so we had to test every part of it through all sorts of environments. It was sobering to consider the situations we were planning for, because it was designed for "the worst possible day." There were many complex satellite programs after that one but Milstar was a great way to learn how to stretch the limits of technology, along with the value of systems engineering to handle the complexity.
MSM
What drew you to Inmarsat as the company where you wanted to further extend your career?
Peter Hadinger
TRW was acquired by Northrop Grumman in 2002, and I spent a total of 30 years with the combined companies. I had opportunities to do incredible things. In the late 2000s, it became clear that the government's willingness and resources to invest in massive new "programs of record" was winding down.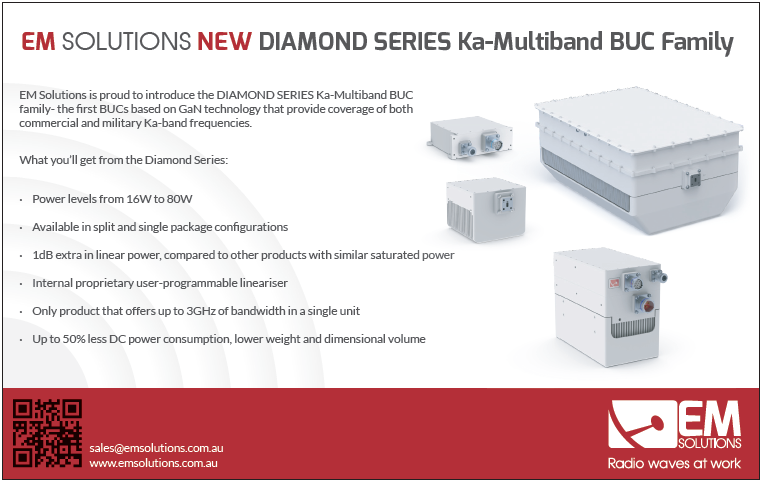 I'm a front-end designer. I create things. However, the government need was shifting toward sustaining, maintaining and building "more of the same." By then, I had worked with Inmarsat on a number of projects and its company leaders reached out to me. They told me about Global Xpress, and asked for my help in crafting the initiative so it would specifically address the government's needs. They were looking for someone who was very experienced with government SATCOM to lend that sort of flavor for the new system.
It was a perfect marriage of opportunity and timing. I came in on the ground floor of Global Xpress and helped tailor the system and subsequent systems to reflect the needs of governments. Not just the U.S. government, but governments worldwide. Throughout it all, we strived to come up with advanced capabilities that our customers always wanted, and could seamlessly function with what they already had.
MSM
Inmarsat has been an advocate for an integrated architecture for MILSATCOM for the government. Please describe your vision for this and how this will improve military operations and effectiveness.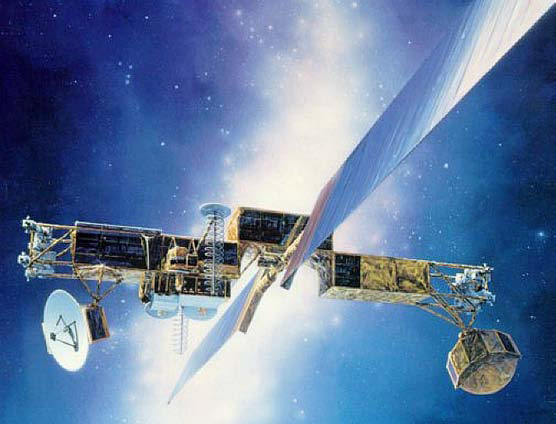 Peter Hadinger
Both commercial and military satellite communications are widely used today and technically should be interchangeable in most applications. But the capacity is procured through different pathways—one a service, the other a satellite.
It's difficult to go back and figure out where in the pathway the "make/buy" decision was made between government SATCOM and commercial SATCOM, and it is almost impossible to reconstruct a true cost comparison.
This is driven by a few factors: Users don't pay all of the costs of government SATCOM. They pay for the terminals, but not the communications bandwidth. However, on the commercial side, they pay for both—but usually from different budgets. Government SATCOM is designed to be a great technical match for traditional program-of-record platforms and deployment constructs, but a user's bandwidth allocation is usually subject to external decision-making and prioritization
While commercial SATCOM bandwidth arrives at additional cost, it also comes with unique benefits—including global coverage, greater flexibility in the choice of terminals and managed services to meet rapidly changing needs, as well as the knowledge that users have contractual control over the communications path.
With so many factors influencing the best choice of service for a particular application, ultimately, there is no simple basis to arrive at a purchase decision. It would be far better if federal leaders could step back and determine where they want to evolve the use of government and commercial resources side-by-side, from a long-range perspective. Both are essential to the mission. If federal leaders resolve ahead of time the best long-term roles for commercial and military SATCOM, both of the systems can evolve to deliver maximum utility and value for service men and women.
Today, we never know what role the government wants the industry to fulfill next. Sometimes we're called upon to augment capacity. Other times, they ask us to augment coverage. We're happy to do these things, but I'd ask that the government establish, communicate and stick to a long-term vision for the role of commercial, and then let the market take over to quickly deliver high value. One model might be that commercial is asked to serve fixed locations where bandwidth will be needed for an extended stretch. Buying long-term connectivity (not spectrum) on a competitive basis, the government will get the best prices and terms for capacity. Knowing this, commercial providers can effectively apply the government's long-term vision into their planning.
Meanwhile, the variable surge requirements popping up in special operations and random situations can fall over to military systems, which—freed from much of the long-term requirements—would have reserve capacity to handle surges with the agility and operational security required by those missions.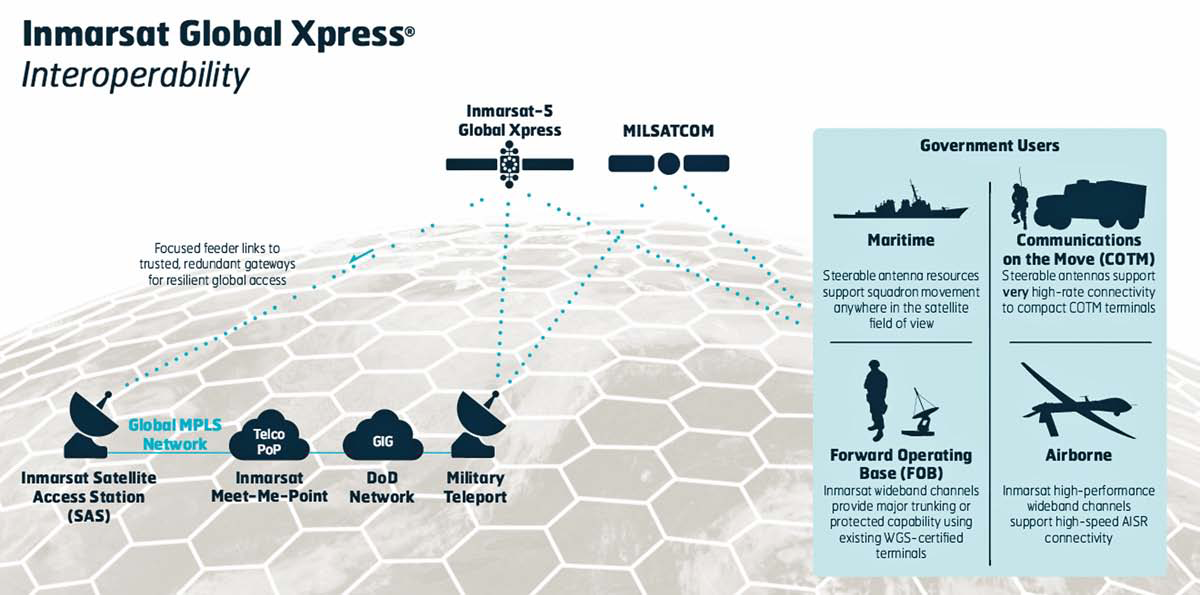 Unfortunately, the current model is the exact opposite. In an attempt to minimize short-term costs, MILSATCOM is loaded to capacity with very pedestrian, fixed requirements. Then, when problems in the world arise on short notice, they go to the commercial market for surge capacity or coverage.
At Inmarsat, we're already jumping ahead to the day when commercial is truly seen as augmentation of MILSATCOM. We're enhancing wideband MILSATCOM capabilities with Global Xpress. We're extending what we do with L-band to augment narrowband MILSATCOM. We're making our systems compatible with the military, to ease the transition for the agency customer who needs to go back and forth between commercial and government SATCOM. Our strategy has worked well. Everyone benefits from clearly defined roles, so we can plan investments into future systems.
MSM
Beyond the space segment, what changes and opportunities do you envision would improve operational flexibility and robustness on the terminal and ground segment elements of SATCOM?

Peter Hadinger
More than anything, we must have government terminals that operate in both military and commercial Ka-band. It's easy to do in Ka-band because it's the only part of the spectrum where military and commercial channels are side-by-side. With the change, you'll expand the frequency range, coverage, interoperability, and give users the option to deploy MILSATCOM and COMSATCOM interchangeably based upon mission needs.
It's simple and almost cost-free to do this in the beginning when engineering a terminal, as opposed to trying to correct later. That's why we recommend that procurement policy require all future government SATCOM include both military and Ka-band. It won't obligate users to buy COMSATCOM. But it gives them the option of doing so, without making changes to their equipment.
MSM
This has been a big year for Inmarsat. As of this writing, Inmarsat recently launched its third satellite in the transformational Global Xpress constellation in 2015—can you provide a high-level overview of Global Xpress and the value this technology brings to customers?
Peter Hadinger
The completion of the initial Global Xpress constellation (which is formed of three Ka-band, high-speed satellites) and our recent announcement confirming that global Commercial Service Introduction (CSI) was achieved during December 2015.
These innovations represent a watershed moment for the broadband satellite industry. For the first time, it is possible to go anywhere on the globe and access high-speed wideband communications via satellite from small, mobile, easy-to-use terminals. Inmarsat always focuses on global coverage.
It began as an essential requirement for our unique "safety of life" capabilities and now supports our servicing of customers like governments who not only have remote requirements, but requirements that can't be predicted. Global Xpress establishes "anytime/anywhere" connectivity for them.
Our strategy for Global Xpress was to go broad before going deep—exactly the opposite of regional operators. We realize many people will turn to Ka-band as their top choice for future wideband communications. However, we understand that it will take a while for demand to build, especially in government, where procurement cycles are extensive. Still, we know the demand will come. Therefore, the first step was to go global. On top of that, we built spot beams of high capacity to focus on areas of intense consumption.
Our understanding of traffic-demand statistics is unique in the industry and the product of decades of experience as a mobile satellite operator. We can predict traffic patterns by the day, week, month and year, and what the profiles look like during emergencies. We applied this insight to our design of Global Xpress.
The Global Xpress has another major difference between Inmarsat and many regional operators: instead of just leasing circuits, we also offer a fully-managed network, with incredible ease of use for customers who simply want global connectivity, without the time and cost of creating their own private networks.
We're not finished yet, either. We're far along with Inmarsat-5 F4 in construction at Boeing and are preparing to launch in late 2016. Originally procured as a launch spare, Inmarsat-5 F4 now begins the next wave of satellites, including Inmarsat-6, which augments the Global Xpress fleet to provide additional network capacity.
MSM
Beyond Global Xpress, Inmarsat continues to innovate in its more traditional L-band services. Would you share some of the company's latest innovations? What's next for Inmarsat?
Peter Hadinger
Our L-band has set a standard for "anytime/anywhere," highly portable broadband.
The speed of our BGAN, FleetBroadband and SwiftBroadband services has steadily improved from mid-hundreds of kilobits per second to what's approaching a megabit per second in very small terminals that are a fraction of the size and cost of VSAT. In addition, we're investing heavily in machine-to-machine communications, with new modules for small, inexpensive Internet of Things (IoT) devices. We'll continue to provide global handheld capabilities, but we're also adding features specific to the government such as Inmarsat's L-band Tactical Satellite (L-TAC) service and high-bandwidth, airborne ISR services.
Our L-TAC product allows UHF MILSATCOM as well as VHF public safety radio units to gain access to additional spectrum and boost mobility by simply replacing the antenna with a tiny L-band "up converter" and antenna, enabling the radio to operate across the Inmarsat L-band frequencies. This is completely transparent to the end users, who may not know that their radios are no longer transmitting through MILSATCOM UHF but are "roaming" on Inmarsat's frequencies.
But what they do know is that suddenly their same secure tactical radios can connect worldwide to dozens of clear channels that have always been in short supply in UHF. What's more, they can move from larger UHF antennas to smaller ones, which can be more easily placed on a vehicle, a helicopter or the backpacks of soldiers on the move. It's a transformative capability for high op-tempo agencies requiring fast-reaction deployment throughout the world with high mobility, portability and security.
For rapid-deployment L-band airborne ISR users, we've created wideband channels with throughputs of up to 10 megabits per second from extremely small terminals that can be mounted on light aircraft and UAVs.
Today, high-demand users benefit from Inmarsat satellites that can deliver multi-megabit links from antennas the size of a coffee can. This is the smallest size and weight of any airborne ISR package, and has superior performance. It's a revolutionary advancement, and we'll continue to invest in it for the next generation.
We are already planning for the future, and committed to continue providing reliable L-band capabilities. We recently announced our $600 million investment in construction of our new Inmarsat-6 satellites, which will be built by Airbus Defense & Space. The first satellite is scheduled to be launched in 2020 with the second satellite scheduled to be completed and available for launch in 2022. The sixth-generation fleet will feature a dual-payload with each supporting both L-band and Ka-band services. Inmarsat-6 continues our commitment to developing the most reliable and secure satellites and ground networks for our end-users.
MSM
What are Inmarsat's key differentiators that resonate with government/military customers?
Peter Hadinger
From the very beginning, our overriding ethos has been about global safety of life. This underpins our emphasis on global coverage, mobility and reliability. Our commitment has never changed, and it's aligned precisely with what governments do themselves in MILSATCOM.
Regardless of band, we've always designed for these three things. Just like MILSATCOM, Inmarsat starts with a minimum of four satellites—three for global coverage and one as a spare—with fully redundant ground stations and resilient networks, for anytime/anywhere accessibility with high reliability and capability. That is what's needed to support government missions, which are often called to respond in times of crisis, supporting safety of life in far-flung places.
In addition, we uniquely design systems which are interoperable with MILSATCOM, with terminals and equipment that government users are familiar with and can use interchangeably with their own MILSATCOM systems. Our satellites look and act like military SATCOM. We design them with additional security features so they're aligned with unique government demands.
With Global Xpress, governments can now safely commit to the future—installing new Ka-band terminals knowing that they will get seamless global operability on aircraft and ships in a way that is already set up for MILSATCOM. These are all in place today—it's not viewgraph hype, it's Inmarsat's commitment to the mission.
Whether we're talking about soldiers in combat, humanitarian assistance teams heading to disasters, or rescuers searching for stranded sailors and pilots, we realize that government leaders and users share the same ethos as we have believed in for all of these years. We're all mission focused. Our dedication strongly resonates with agency customers. It's engendered a special kind of trust with them, and that makes us unique.
MSM
There are serious issues today regarding perceptions that deal with a lack of homeland security as well as border control—how can Inmarsat bring its expertise to play in these areas?
Peter Hadinger
Governments worldwide are adopting Inmarsat border-control communications, whether on Unmanned Aerial Vehicles patrolling remote border territories, or small sensing and monitoring hosts. We supply border-crossing stations with communications to check IDs and biometrics. We also help implement systems that support interior responses to a crisis, whether man made or natural disasters.
Governments recognize that they can't depend upon terrestrial infrastructure during these situations, because those infrastructures are frequently compromised during a disaster. They need something that supports reliable communications on-demand. I think you'll see a lot of Inmarsat in next-generation public safety programs such as FirstNet.
MSM
What challenges do you and Inmarsat face in ensuring your programs and technologies are presented and acted upon with alacrity by government and military acquisition agencies? How do you prepare for such critical discussions?
Peter Hadinger
The fastest response is the one that's ready in advance. We look to help customers prepare ahead of time with systems that are globally available and easily portable, so they can go to where the problem is, without much, if any, pre-investment. We bring them flexible and reliable communications with equipment that is easy to use and works with what they already have. Because of our planning and alignment with the government, customers can act with alacrity even when the procurement process does not.
MSM
What is SATCOM as a Service and what value does it bring to customers?
Peter Hadinger
SATCOM as a Service isn't a new concept for Inmarsat. We've offered it for decades. What's new, however, is bringing SATCOM as a Service to broadband/wideband communications, which has been dominated by old-fashioned leased satellite services. Using leased services means setting fixed systems up, one-by-one, every time a new network is required. To do that, government contractors have to set up their own hubs in ground stations throughout the world, wire together their own network and create their own systems. With Global Xpress, SATCOM as a Service —which has been our hallmark—now provides wideband/fixed satellite services globally without the time and expense of building and maintaining a private network.
As a result, users avoid the cumbersome experiences encountered with a patchwork of different fixed satellite services. From a user's perspective, SATCOM as a Service establishes a mobile wideband experience that's no different from moving around the globe with a cellphone, without stopping to worry about where the cell phone towers are, who installed them and who wired everything together.
SATCOM as a Service liberates users from the time and cost spent to customized solutions for each and every need, empowering them to go anywhere in the world with one-touch access. They never have to make a new investment whenever they set up a new SATCOM network—no end user actually wants to manage these networks, after all.
What users really want is access to information no matter where they are. How it happens is immaterial to them. Inmarsat makes this seamless and invisible to them by taking care of all of the backend processes—as well as legal and technical aspects—to supply reliable communications, which are delivered to users simply, portably and cost effectively.
MSM
What are some of the more critical MILSATCOM technology challenges facing today's service men and women? Are these specialists being trained appropriately to fully utilize the science they are responsible for implementing?
Peter Hadinger
At Inmarsat, we do not believe that the service men and women should have to get down into the weeds of the technologies, because global networks today are so complex. We all know how to connect to Wi-Fi but very few really know how it works. Similarly, we do all the hidden prep work in the design of terminals, satellite channel optimization, network reliability, cyber security, etc.
We take all of this and standardize it. Users can count on our systems as critical, high-level building blocks from which they can then easily create the networks specified by their missions. They don't have to deal with the science. They're freed up for unique, mission-related functions, confident that the global, mobile communications core is firmly set in place.
MSM
How can we, as an industry, truly support STEM training for students to ensure there are enough qualified and trained candidates for the extremely complex and crucial projects that lay ahead for the MILSATCOM industry?
Peter Hadinger
This is a great question. I love talking with students, and I still volunteer to judge local science fairs whenever I can. There are some great minds in the pipeline! I still remember how exciting it was to stretch the classroom concepts I'd been taught in a real high-tech environment. Helping to solve national-level "hard problems" brought out inventive qualities in me that I didn't realize I had.
Today's students are brighter and have more knowledge at their disposal than we ever had—it's just as important now to bring out the best within our young people by challenging them with today's hard problems that support the military community.
Through a number of Inmarsat's programs, we give aspiring future technology leaders an outstanding learning base, along with top personnel with tremendous backgrounds to mentor them. We initiate outreach to schools to sponsor projects. Even if these students don't end up working for us, we embrace the opportunity to expose them to everything our industry has to offer. It's exciting for them, and we hope it inspires them to go well beyond what we have today.
MSM
Given your decades of experience, when you look back upon your career, what project or projects truly bring a sense of accomplishment to you?
Peter Hadinger
You always remember a first love—and for me that was Milstar. It was an immense, technological challenge, and it fueled my passion for SATCOM. Milstar established a profound, technological base of knowledge within me, and it launched a career that has always been dedicated to the satellite field.
The second is just as easy to pick—helping to bring about Global Xpress with its unique challenge of developing new, global capabilities that align with government attributes. This time, I had a bit less technical role. Instead, I needed to integrate decades of government SATCOM experience within the industry's top mobile satellite team to set a vision and pathway for what commercial-based MILSATCOM capabilities will look like for the next couple of decades.
To have the privilege of working on two global projects – one that greatly honed the technical side of me, and the other, which gave me an opportunity to realize a high-level vision – is quite gratifying. It is a complete picture, if you will.
inmarsat.com/government
---