In December of last year, Defense One (a National Journal Group publication) sponsored a Space and Satellite Communications Morning Briefing that was underwritten by SES Government Solutions (SES GS).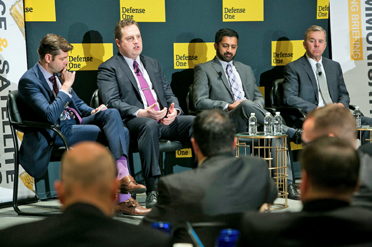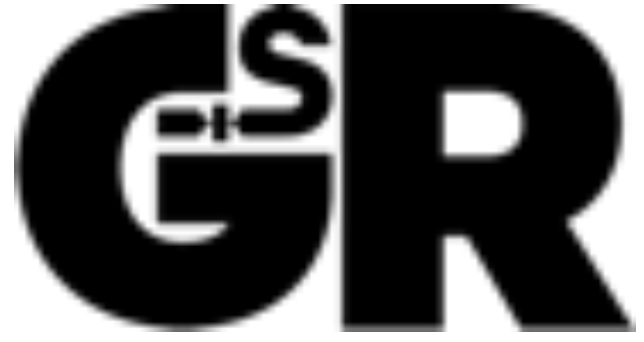 The event featured a panel of space experts from the military and federal government and was well attended by satellite industry professionals, contractors and military decision makers.
I had the opportunity to attend the event and listen to the all-star panel discuss the challenges, changes and opportunities facing the military's space operations and satellite infrastructure.
The panel included:
• Winston Beauchamp – Director, Principal Department of Defense Space Advisor Staff and Deputy Under Secretary (Space), U.S. Air Force
• Chirag Parikh – Director of Source Strategies, National Geospatial-Intelligence Agency (NGA)
• Robert Tarleton, Jr. – Director, MILSATCOM Systems Directorate, Space and Missile Systems Center, Air Force Space Command, Los Angeles Air Force Base, California
• Brian Weeden – Technical Advisor, Secure World Foundation
Despite representing separate entities, all four of the panelists had a similar perspective on space — the US needs to adopt new technology and expedite acquisition processes quickly to ensure continued mission assurance and superiority. There are multiple trends and changes in the domain that are forcing the military's hand.
We're Not Alone Anymore
Paramount among the changes and challenges facing our nation in space is that space is no longer host to a party of two. There are an ever-increasing number of players in space.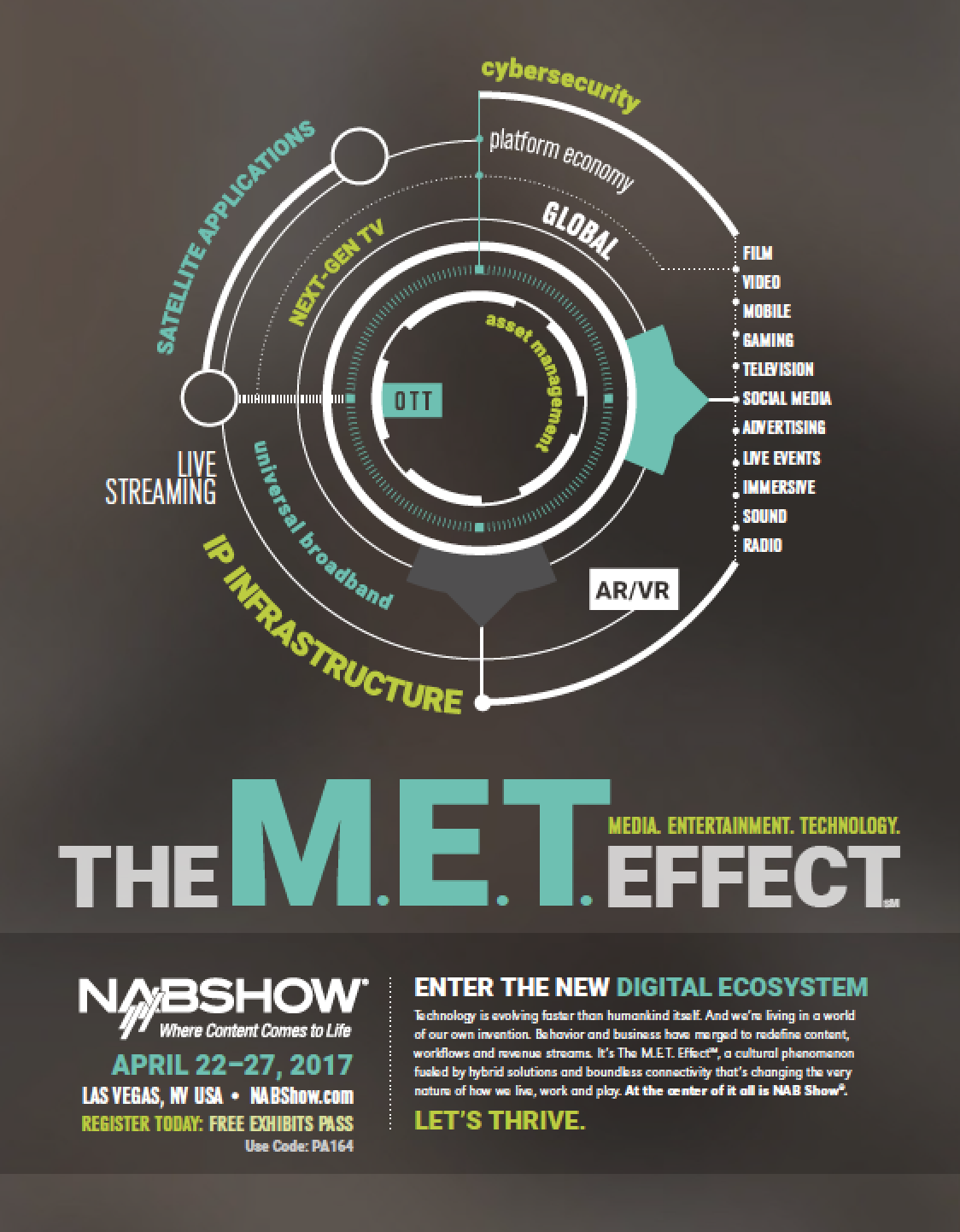 This challenge was highlighted by Dr. Weeden when he said, "We've been doing things in space since the 1950s. And it's only been in the last decade or so that those that work in the field have started to see a pretty drastic amount of change, and that's being driven by several trends. One of those is that space is becoming more international. Early on, only two countries were operating in space, now there are more than 60 countries that have at least one satellite, and more of them joining the club every year."
However, it's not just other governments that are starting to launch and maintain satellite constellations. As Dr. Weeden explained, there is an increasing field of commercial satellite providers that are launching spacecraft for a wide range of capabilities and use cases.
According to Dr. Weeden, "Space started as a government endeavor, but that's changing very rapidly. We're on the cusp of seeing a revolution or renaissance in commercial space that will see it start doing all sorts of interesting things that government has done in the past…and also a whole bunch of new things we haven't seen before."
This congestion in space is not a new topic of discussion. In fact, we've covered the issues and challenges that can arise from the expanding ecosystem of satellites in space at great length and in great detail in the past on the The Government Satellite Report.
Ultimately, increased congestion greatly increases the chances of collisions between spacecraft. The increased investment of foreign nations— and adversaries in particular — into their satellite constellations only serves to erode the advantage that space used to provide to the United States military.
What's more, the US military's reliance on satellite and the advantages that satellites deliver in theater are no longer exclusive or unknown. Our adversaries know that MILSATCOM is mission critical to the military, and will look for any way to take MILSATCOM and other satellite capabilities away from our military during conflicts.
This sentiment was shared by Mr. Parikh when he said, "…the environment has changed. War is extending to space. Some are now considering [space] part of a conventional conflict."
If war is extending to space, then US satellite infrastructure and the capabilities they deliver need to be protected to ensure they're available to the warfighter during conflicts.
Building A New, More Resilient Architecture
These new challenges and changes in space come at an interesting and pivotal time in our nation's space infrastructure. The Department of Defense (DoD) is now looking forward to the next space architecture for 2030 and beyond.
Regardless of what decisions the military makes regarding its future satellite infrastructure, a focus on resiliency is guaranteed. One of the ways that the military is exploring to help increase resiliency and enable other benefits is to look to those outside of the US government and military for support — including commercial industry and international allies.
This sentiment was reflected by Mr. Parikh, who said, "We are in a huge transition phase right now. We are already — in the government — talking about the architecture after next. And so as we try to figure out what's happening in 2030, we have to first figure out what's happening in the commercial climate, what's happening in the foreign climate, understand what's happening in the security climate, and then — based upon that — apply our capabilities towards what we do best, which is solve the hard problems with the resources that we have and then leverage commercial and foreign capabilities to the maximum extent practical."
The future vision for the military satellite infrastructure is expected to be established in an upcoming Analysis of Alternatives (AoA) that will be conducted by the DoD. This AoA is expected to begin shortly, and will function to identify the path forward for military satellite communications.
Despite the fact that the process for completing the AoA has yet to begin, almost all experts — including the panelists at the event — agree that MILSATCOM will play a vital role in the future of the government satellite infrastructure when it's completed and released.
One of those reasons involves private industry's ability to bring new and innovative satellite technologies to market faster than the government could ever dream of. The other relates directly to one of the largest challenges facing us in space — resiliency.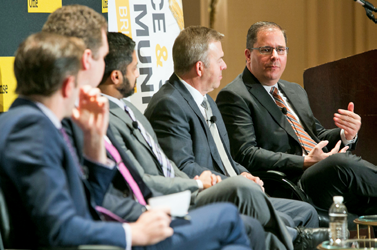 More Layers Means More Mission Assurance
The existing constellations of purpose-built military satellites, WGS, is capable and effective for delivering communications and capabilities to warfighters in theater. They're also easy targets for adversaries.
During a conflict, adversaries may look to eliminate US MILSATCOM and other capabilities delivered via satellite, and there are multiple ways they can accomplish that —including jamming and kinetic attacks. If these capabilities are being delivered exclusively through the WGS satellite constellation, targeting the correct satellite and compromising them is exceptionally simple.
The military can change this by distributing their MILSATCOM capabilities and delivering them via multiple layers or constellations of satellites—it then becomes increasingly difficult to identify which satellites are carrying mission-critical communications and capabilities and makes it more difficult to attack them.
This point was validated by Mr. Beauchamp who said, "…If we can evolve from an architecture where we deliver capability from a single layer of identical nodes in space to one where we maintain the exquisite national systems that we have and that we have enjoyed the services of for so long, and augment them with systems that are delivered with commercial capability, international capability and possibly something that is responsive in nature, then it would be very difficult for any of those threats to hold our capability at risk because they wouldn't know where the capability is being delivered from."
In addition to the distribution of MILSATCOM signals and capabilities, commercial providers can also help increase mission assurance through their advanced HTS technology.
Today, commercial SATCOM (COMSATCOM) providers are building and launching a new generation of High Throughput Satellites (HTS) that use high powered spot beams to deliver higher throughputs and increased bandwidth. These high powered spot beams can also be useful in helping protect satellite signals from jamming.
According to Mr. Beauchamp, "…on the COMSATCOM side, (we're) going to take advantage of the industrial trend towards smaller spot beams of higher power so that jammers would have to be much more numerous and much more close to the action than they would have before to deny a signal."
With benefits that align directly with the military's need to increase mission assurance and protect satellite capabilities, it's no surprise that COMSATCOM is will be a significant mission partner in the future. The challenge for the DoD will be to accurately incorporate the capabilities and benefits of COMSATCOM in their developing AoA.
Ultimately, the largest trend that was discussed at the event was the need for the government and military's space infrastructure to change in the face of a drastically more congested and contested domain.
This topic was well-illustrated by Dr. Brian Weeden, a panelist and Technical Advisor at the Secure World Foundation, when he said, "There's…a growing use of space for military and national security purposes by the US and other countries. And all of these things together generate challenges – physical congestion, greater frequency congestion, and also the potential for space to be part of future conflicts. That's a huge set of challenges – and also opportunities – that the military is trying to deal with."
Space is becoming increasingly incorporated in conflict planning and military exercises. CNN recently highlighted this new battleground in their special "War in Space: The Next Battlefield," which premiered last month.
The domain is being relied on more heavily for the delivery of actionable intelligence and mission-critical capabilities and communications in theater. It's also becoming a capability that the military is looking to better share and integrate with both international partners and the intelligence community.
These necessary changes were extoled by Mr. Winston Beauchamp when he said, "Just look at all of the changes that we've made just in the last year. We've changed the way we exercise. In July at the Red Flag exercise, the Air Expeditionary Commander — someone that has always been an air operator — was Colonel Deanna Burke, the Commander of the 50th Space Wing. We changed the way the relationship between air and space operates. We changed how we collaborate with our international partners…
"We've changed the way we present space forces to the combatant commanders by building a space mission force that understands what it takes to operate through a contested environment. We changed our Op centers and are well on the road to modernizing our battle management command and control capability. And we've changed the way we integrate with our intelligence community partners – much closer collaboration than ever — because — when you're in a contested environment — you have to understand what your partners are doing in response to a threat…"
These changes aren't the only result of the shifting space domain.
"[AoA's] typically take around 18 months or so. But this one is going to be complex because we've got commercial partners in the planning and conduct of the AoA, as well as international partners that are participating as well," said Robert Tarleton, Jr, the Director of the MILSATCOM Systems Directorate, Space and Missile Systems Center (SMC), Air Force Space Command.
Looking Ahead — The Best Path Forward
A more congested and contested domain has led the military to look forward to the future of their space and satellite infrastructure for 2030 and beyond. As we discussed earlier in this article, this is beginning with an Analysis of Alternatives (AoA) for military wideband satellite, which will analyze all possible ways in which the military can build a next-generation space and satellite network that will deliver the mission assurance that the military needs in space today, and into the future.
What Is The Current Status of AoA?
The AoA is, unfortunately, complex and intricate, with many disparate organizations and parties involved in its development. Instead of being done entirely with input from the DoD and Air Force, this AoA is being drafted with input from international partners and private industry — including the COMSATCOM providers whose networks will undoubtedly become more relied on to carry military communications and capabilities during conflicts.
This more complex AoA has taken significantly more time to coordinate and start than many outside of the government had anticipated. As of yet, the completion date remains "TBD."
According to Robert Tarleton, Jr, the Director of the MILSATCOM Systems Directorate, SMC, Air Force Space Command, "It'll be done when we've answered all of the questions that we have to address. [AoA's] typically take around 18 months or so. But this one is going to be complex because we've got commercial partners in the planning and conduct of the AoA, as well as international partners that are participating as well."
However, Mr. Tarleton did insinuate that COMSATCOM could be playing a larger role in MILSATCOM needs in the future when he said, "…purpose built satellite, commercial systems – that's hard to figure out right now. There's going to be some mix, there's no doubt about it. But the AoA isn't being shaped with just input from international and industry partners, alone. There are other intelligence and information sources that are expected to help define and shape the AoA — and subsequently the nation's military satellite infrastructure — moving forward.
"We hoped to initially have — at contract award — access to the whole constellation of whichever company we had bought from, equal to the bandwidth we had bought. With the funding and some of the other regulations we had run into, we just weren't able to do that. We're actually going to not have that capability available to us until after the satellite itself is launched, " Tarleton said regarding the changes to the Pathfinder Two Program.
The Path Forward
In addition to gathering intelligence and information for the creation of the AoA from international partners and experts in private industry, the military is also conducting a series of Pathfinder and Pilot Programs. These programs are designed to create insights and information into the feasibility of disparate purchasing and operating models for SATCOM services.
The first COMSATCOM Pathfinder, which involved the Air Force acquiring a transponder on an on orbit satellite over Africa, was widely considered a success by decision makers in the DoD.
However, the next Pathfinder program, Pathfinder Two, has met some internal resistance and has been delayed and subsequently altered from its original intent and design — to purchase a transponder prior to launch and then have the ability to trade capacity on that transponder for capacity on other satellites that are providing coverage in geographic areas of need.
According to Mr. Tarleton, "The intent was to look at the business and acquisition processes. So, what has actually changed is our approach to how we're going to do Pathfinder Two. We hoped to initially have – at contract award – access to the whole constellation of whichever company we had bought from, equal to the bandwidth we had bought. With the funding and some of the other regulations we had run into, we just weren't able to do that. We're actually going to not have that capability available to us until after the satellite itself is launched."
But, despite these setbacks, the military is optimistic that some Pathfinder data — as well as learning from other pilot programs — can be incorporated into the wideband AoA. However, they'll have to move fast to complete Pathfinder Two, and its successor — Pathfinder Three. Unfortunately, similar setbacks and challenges in how the military is using funds could make it difficult for these programs to be completed in time to influence the AoA.
According to Mr. Tarleton, "With Pathfinder Three, we are also trying to get the funds recolored. That's going to have to happen very quickly. And, an action was taken and I'm not sure if that's going to be able to be completed on time…"
Whether findings from the Pathfinder programs are incorporated or not, the wideband AoA marks a clear and deliberate attempt by the military to evolve their space and satellite infrastructure to better meet the challenges of an increasingly congested and contested domain.
By incorporating private industry in both the planning and construction of the nation's next-generation satellite network, the military is working hard to ensure that this network not only can deliver communications and capabilities effectively and efficiently to the warfighter, but also has the mission assurance necessary to ensure that these capabilities are never compromised.
*Featured image courtesy of Defense One
ses-gs.com/govsat/
defenseone.com/

This article is republished, courtesy of the Government Satellite Report (GSR) and Executive Editor Ryan Schradin. He is a communications expert and journalist with more than a decade of experience and has edited and contributed to multiple, popular, online trade publications that are focused on government technology, satellite, unified communications and network infrastructure. His work includes editing and writing for the The Government Satellite Report, The Modern Network, Public Sector View, and Cloud Sprawl.
His work for the GovSat Report includes editing content, establishing editorial direction, contributing articles about satellite news and trends, and conducting written and podcast interviews. Ryan also contributes to the publication's industry events and conference coverage, providing in-depth reporting from leading satellite shows.
---
The Government Satellite Report is sponsored by...
SES Government Solutions