Rocket Lab's FAA Launch Operator License Streamlines Multiple Missions From Launch Complex 2
Rocket Lab has been granted, a five-year Launch Operator License by the Federal Aviation Administration (FAA) for Electron missions from Rocket Lab Launch Complex 2.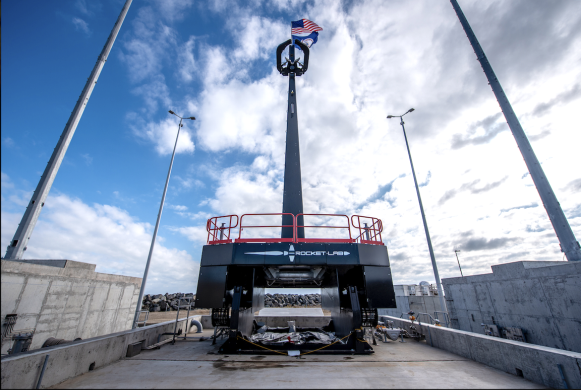 Launch complex #2 at Wallps Island, Virginia.
This is a major milestone as the license enables the company to have multiple launches of the Electron launch vehicle from Rocket Lab Launch Complex 2, without the need to obtain individual, launch-specific licenses for every mission. Additionally, it helps to streamline the path to orbit and enable responsive space access from U.S. soil.
Located at the Mid-Atlantic Regional Spaceport within the NASA's Wallops Flight Facility on Wallops Island, Virginia, Launch Complex 2 has been designed to provide responsive launch capability to support U.S. government missions. Between Launch Complex 2 in Virginia and Launch Complex 1 in New Zealand, Rocket Lab can support up to 130 launches each year across a range of orbital inclinations.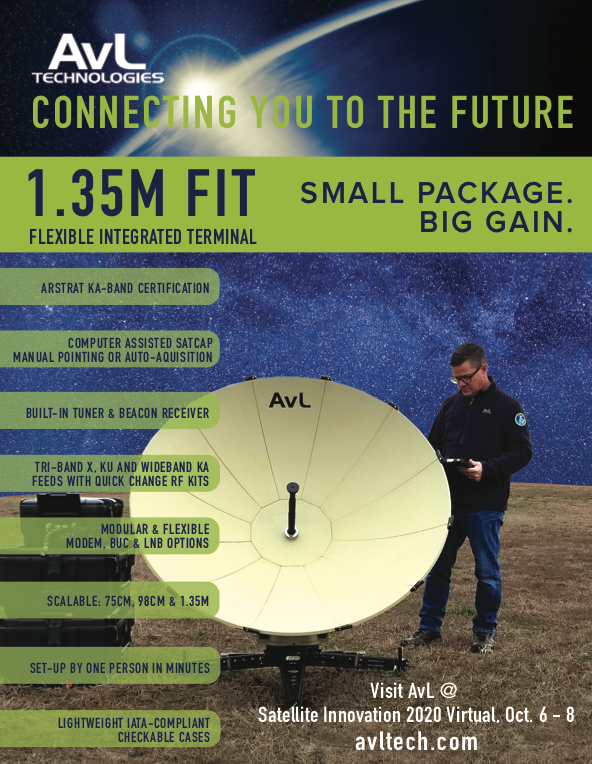 The FAA Launch Operator License is a major administrative milestone ahead of upcoming Electron launches including a NASA mission to lunar orbit in support of Artemis, the Agency's program to return humans to the Moon.
The Cislunar Autonomous Positioning System Technology Operations and Navigation Experiment (CAPSTONE) mission will use Rocket Lab's Electron launch vehicle and Photon satellite platform to deploy to the same unique lunar near rectilinear halo orbit (NRHO) that is planned for NASA's future lunar outpost called Gateway. CAPSTONE intends to validate navigation technologies and verify the dynamics of this halo-shaped orbit to reduce risk for future spacecraft.
Rocket Lab founder and CEO, Peter Beck, said, "Having FAA Launch Operator Licenses for missions from both Rocket Lab launch complexes enables us to provide rapid, responsive launch capability for small satellite operators. With 14 missions already launched from LC-1, Electron is well established as the reliable, flight-proven vehicle of choice for small sat missions spanning national security, science and exploration. With our upcoming missions from Launch Complex 2, we're ushering in an era of even more flexibility and launch availability for these important government missions."
---
U.S. Space Command Celebrates 1st Year Anniversary Milestone.
In only one year since the activation and stand-up of the Department of Defense's 11th Combatant Command, U.S. Space Command is celebrating the anniversary milestone by focusing on the myriad of mission accomplishments.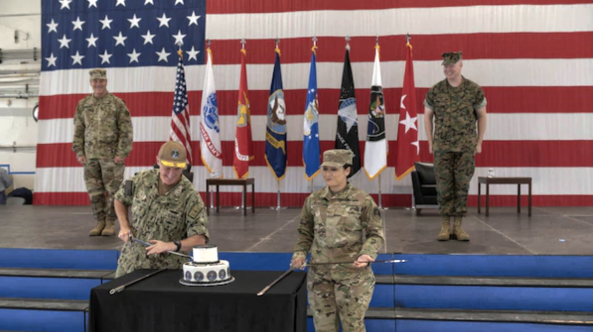 U.S. Navy Rear Adm. Michael Bernacchi, right, and U.S.
Air Force Staff Sgt. Kiara Kashner, right, representing
U.S. Space Command's longest-serving and junior-
serving members, respectively, cut a cake in honor of the
combatant command's first birthday Aug. 28, 2020, at
Peterson Air Force Base, Colorado. Kashner serves as
executive assistant to the commandant and Bernacchi is
Strategy, Plans and Policy director.
USSPACECOM officially stood up during a ceremony in the White House Rose Garden on August 29, 2019, with President Donald Trump; Dr. Mark T. Esper, Secretary of Defense; Gen. John W. "Jay" Raymond, former USSPACECOM commander and current U.S. Space Force Chief of Space Operations; and Chief Master Sgt. Roger A. Towberman, USSPACECOM's former command Senior Enlisted Leader and current USSF CSEL.
"We have achieved, with warp-speed-like precision, the stand-up of this newest command," said Gen. James H. Dickinson, USSPACECOM commander. "Only 24 months ago, this concept was a napkin sketch of ideas from a few brilliant warriors, and now we are pulling in Joint Space Warfighters, operating campaign orders, and actively running the protect and defend mission to ensure the continued peaceful use in, from and to space."
Dickinson assumed command of USSPACECOM from Raymond on August 20 and U.S. Marine Corps Master Gunnery Sgt. Scott H. Stalker assumed responsibility as the USSPACECOM CSEL from Towberman on Aug. 28. Raymond and Towberman transitioned from their dual-hatted assignments to focus solely on their USSF roles.
Persistent and escalating aggression from near-peer and adversarial nations continues to threaten U.S. and Allied space systems. Over the past year, USSPACECOM — in coordination with its allies — is working deter conflict, and if necessary, defeat hostile acts and defend vital interests in the space domain.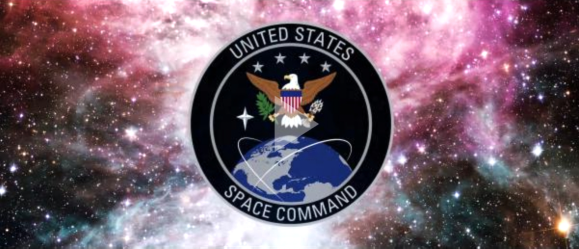 "In spite of the dangerous actions perpetrated by adversary nations, we're leaning forward to protect and defend the peaceful use of space," Dickinson said. "Campaign orders are being issued and the command is looking toward future efforts that enhance space warfighting capabilities."
A video celebrating U.S. Space Command's work during the past year is available for viewing at this direct link…
---
Space Development Agency Awards Two Transport Layer Contracts for Smallsat Constellation
The Space Development Agency (SDA) has awarded two contracts for the first generation of the Transport Layer — these awards represent one of the first major and highly visible steps toward developing the National Defense Space Architecture's inaugural tranche (called Tranche 0).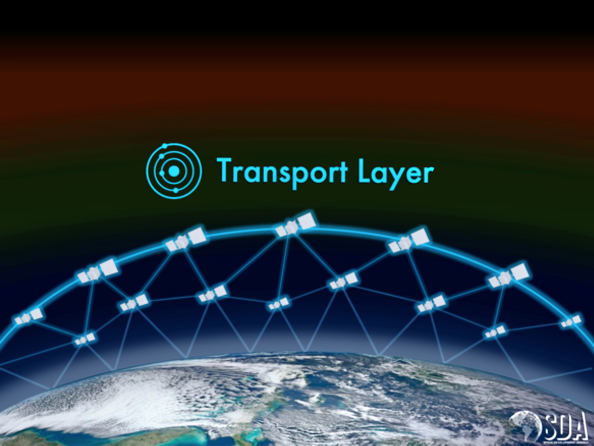 This set of contract awards will initiate the design, development, and launch of constellations that will be comprised of tens of satellites with optical intersatellite links capable of sending and receiving wideband data to and from other space vehicles and ground stations.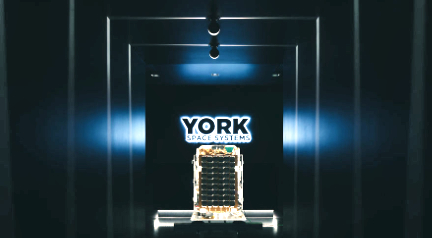 The capability demonstrated in the Transport Layer Tranche 0 will provide our warfighters with periodic regional access to low-latency data connectivity via space-based extensions of existing tactical data links.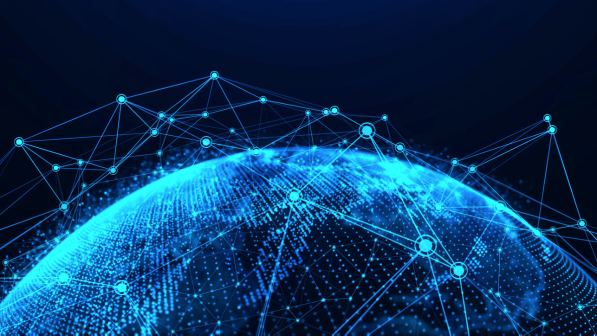 York Space Systems was awarded a $94,036,666 firm-fixed-price contract for the Space Development Agency Transport Layer Tranche 0. The work to be performed under this contract will include on-time delivery of space vehicles (SVs) and paths to optical intersatellite link (OISL) interoperability success.
Lockheed Martin Corporation is awarded a $187,542,461 firm-fixed-price contract for the Space Development Agency Transport Layer Tranche 0. The work to be performed under this contract will include on-time delivery of space vehicles (SVs) and paths to optical intersatellite link (OISL) interoperability success.
---
Ball Aerospace is Primed for USSF's GC3 System
Ball Aerospace, teamed with Booz Allen Hamilton, was awarded a contract by the Space Rapid Capabilities Office (SpRCO) to serve as the prime system integrator for the SpRCO Ground Command, Control and Communications (GC3) system — GC3 will integrate into and help enable the larger tactical command and control enterprise for the United States Space Force.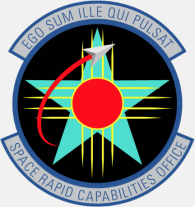 The program will develop and deliver updated and enhanced satellite operations capabilities that enable continuous modernization by maximizing automation, flexibility and commonality. Key to the system's flexibility will be the use of Hexicon, a modular, open and scalable event driven software architecture that allows for rapid and seamless integration of new software and overall increased system resiliency.
Ball draws upon two decades of ground systems integration and support, including command and control operations, for critical civil and national defense programs, such as NASA's Kepler mission to discover exoplanets and U.S. Air Force's Space-Based Space Surveillance program to detect and track space objects and spacecraft. With Hexicon at its heart, SpRCO's GC3 system will represent the next step forward in scalable and future-proof operations.
Executive Comments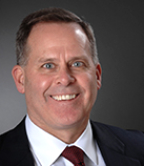 "The GC3 System Integrator program provides a great foundation to work with SpRCO and other space resiliency mission partners to develop and deliver advanced capabilities to support the warfighter," said Mark Healy, VP and GM, National Defense, Ball Aerospace. "This mission aligns directly with the 2020 Defense Space Strategy to enable the Department of Defense (DoD) to defend the space domain."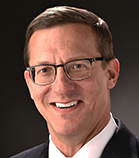 "We look forward to working closely with SpRCO in developing a multi-mission ground system," said Steve Smith, VP and GM, Systems Engineering Solutions, Ball Aerospace. "We are extremely excited to unleash the full potential of Hexicon, our ground-breaking event driven architecture developed for other advanced national defense programs and apply it to meet the Space Force's global operations."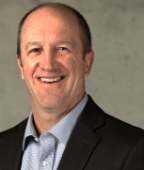 "We look forward to supporting Ball Aerospace and the SpRCO and continuing to advance and defend our nation's space superiority," said Michael Johnston, VP, Booz Allen. "Booz Allen's deep expertise shaping open-source solutions and securely integrating cloud services for ground systems engineering will help support this critical mission and keep cybersecurity at the forefront in the development and implementation of GC3."
---
USSF's SMC Verifies WGS Mitigation + Anti-Jam Enhancements
The United States Space Force's Space and Missile Systems Center completed the First Article Test (FAT) Increment 3 of the Mitigation and Anti-Jam Enhancement (MAJE) capability for the Wideband Global SATCOM (WGS) program, June 18.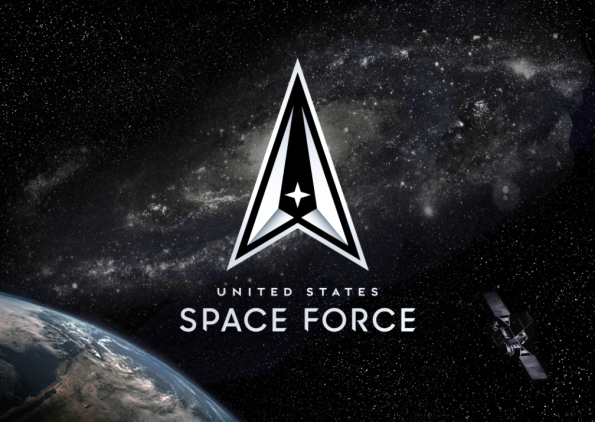 Adaptive Nulling and Detection capabilities were successfully tested during the FAT with the test resulting in passing 165 requirements. The adaptive nulling test demonstrated MAJE's ability to suppress interference to optimize performance when contested. Detection testing measured MAJE's ability to detect simulated interferers based on power level and frequency.
This significant achievement marks the first increment of FAT testing performed for the WGS program under Space Force. These capabilities will further the mission to bring full-time operations dedicated to defending our vital national interests in space.
MAJE consists of software and hardware upgrades for the Army-operated Global SATCOM Configuration Control Element (GSCCE) ground system that performs detection, identification, geolocation and mitigation of unwanted Radio Frequency energy on the WGS 1-10 satellites.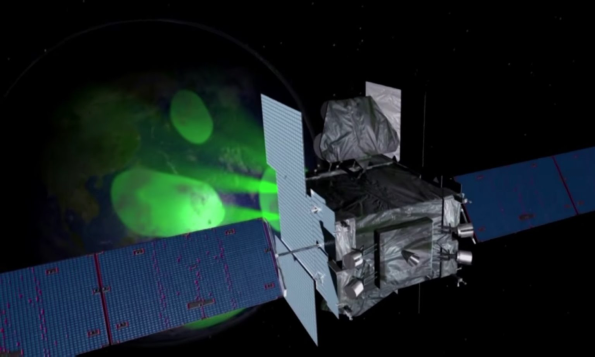 Due to limitations posed by the COVID-19 global pandemic, 10 days of testing were completed virtually with operators and witnesses teleworking. Army and USSF personnel witnessed test procedure execution while the equipment under test was physically located at Boeing's Mission Operations Support Center in Colorado Springs, Colorado.
Capt. Connor Macmillan, WGS Test & Integration lead from SMC's Geosynchronous/Polar Orbit Division; and Nasir Muhammad, MAJE Lead from the Aerospace Corporation oversaw the test's execution.
Upon MAJE fielding to warfighter operations, WGS 1-10 will have an inherent geolocation and interference mitigation capability allowing for quick isolation of unwanted signals and faster restoral times of affected authorized user communications.
FAT-4, scheduled for this fall, will test the MAJE system's Geolocation ability. FAT-5, the final increment of FAT testing, will complete Multi-capability and end to end testing. Successful completion of all FAT increments will establish that the GSCCE-MAJE system is ready to move forward into the interface verification with the Army's subsystems.
"MAJE will double the anti-jam SATCOM capabilities for six Geographic Combatant Commands," said Col. John Dukes, SMC's Geosynchronous Polar Orbit Division senior materiel leader.
WGS satellites are the backbone of the U.S. military's global satellite communications. WGS provides flexible, high-capacity communications for the Nation's warfighters by providing worldwide, high data rate and long-haul communication for marines, soldiers, sailors, airmen, the White House Communication Agency, the US State Department, international partners and other special users.
---
Envistacom Named A Best for Vets Employer
The competition was stiff and a total of 164 organizations submitted responses to the Military Times Best for Vets: Employers Survey that ran from March to July 2020. Military Times announced its 2020 Best for Vets: Employers ranking which includes Envistacom, LLC. The survey is an analysis of a company's efforts to connect with veterans and provide an environment for their success.

"We're thrilled to be included in the 2020 Best for Vets: Employers ranking as it reflects our commitment to providing opportunities for America's veterans," said Alan Carson, President at Envistacom. "Veterans' military experience equips them with unmatched skills in leadership, critical thinking, and advanced technologies providing a unique value to employers."
The criteria for evaluating the companies is based on years of Military Times research, interviews with veterans, and input from veterans' advocates and human resources professionals. The survey was written, analyzed, weighted and scored in partnership with data analysts at the Veterans Research Network, which was part of ScoutComms but is now part of the Fors Marsh Group.
The rankings can be found here: bestforvets2020.militarytimes.com

"Best for Vets is editorially independent and focused on culture and policies that cater to military veterans," said Andrew Tilghman, Executive Editor at Military Times. "It has become the most trusted resource for transitioning veterans and a coveted honor for employers across the country."
In its 11th year, the Best for Vets: Employers rankings were based on a voluntary survey that included more than 100 questions seeking detailed information on the company's policies and practices related to veteran recruitment and retention, support for translation of military skills to civilian credentials, support for military spouse employment and support for members of the National Guard and Reserves.
Envistacom provides communications, cyber and intelligence operations solutions to the U.S. DoD and coalition partners in the aerospace, defense, and intelligence communities. Customers rely on Envistacom for rapid-response, secure technology solutions and subject-matter expertise to support mission critical operations.
With a team of former military leaders and domain experts located around the world, and multiple indefinite delivery, indefinite quantity (IDIQ) contract vehicles worth over $62 billion, Envistacom is a trusted partner in protecting military, civilians and critical infrastructure around the world. Envistacom is a Disadvantaged Woman Owned Small Business (DWOSB)
---