SpaceX Lands On Its Feet & Receives 2016 Space Pioneer Award
SpaceX is the winner of the National Space Society's (NSS) 2016 Space Pioneer Award for Science and Engineering.

This award recognizes the company's recent major achievement, the historic first landing of the Falcon 9 rocket on December 21, 2015, which was a major step toward fulfilling one of the major "holy grail" quests of the space community—reusability.
This flight marked the first successful vertical landing by a large first-stage rocket, which reached space and whose second stage carried a payload into orbit.

Creating reusable rockets is a fundamental requirement for spaceflight to be inexpensive enough for general and large-scale use.
Josh Brost, Director of Government Business Development at SpaceX, accepted the award in the name of SpaceX on May 20 at the National Space Society's 2016 International Space Development Conference® ( isdc.nss.org/2016/ ).
The Space Pioneer Award consists of a silvery pewter Moon globe cast by the Baker Art Foundry in Placerville, California, from a sculpture originally created by Don Davis, the well-known space and astronomical artist.
The globe represents multiple space mission destinations and goals and sits freely on a brass support with a wooden base and brass plaque, which are created by the greatly respected Michael Hall's Studio Foundry of Driftwood, Texas.
NSS has several different categories under which the award is presented each year, starting in 1988.
Some of the recent winners of Space Pioneer Awards include Elon Musk, Ray Bradbury, Robert Bigelow, citizen astronaut Anousheh Ansari, Dr. Kip Thorne, and the European Space Agency (ESA) Rosetta mission team.
nss.org/
---
USAF's SMC Awards GPS III Contracts
The USAF Space and Missile Systems Center has awarded three Global Positioning System (GPS) III Space Vehicles (SVs) 11+ Phase 1 Production Readiness Feasibility Assessment contracts.
The three contracts are firm, fixed-price contracts not to exceed $6 million, with a base contract of $5 million, plus two $500,000 options.
The periods of performance are 26 months for the basic contract, and six months each for the two options, for a total possible period of performance of 38 months.
SMC's GPS Directorate will award one GPS III Phase 1 Production Readiness Feasibility Assessment contract to each of the following offerors:
1) Boeing Network and Space Systems
2) Lockheed Martin Space Systems Company
3) Northrop Grumman Aerospace Systems
"Industry told us they were ready to compete for the GPS III space vehicles. We look forward to working with Boeing, Lockheed Martin, and Northrop Grumman to assess the feasibility of a follow-on, competitive production contract," said Lt. Gen. Samuel Greaves, Space and Missile Systems Center commander and Air Force program executive officer for space.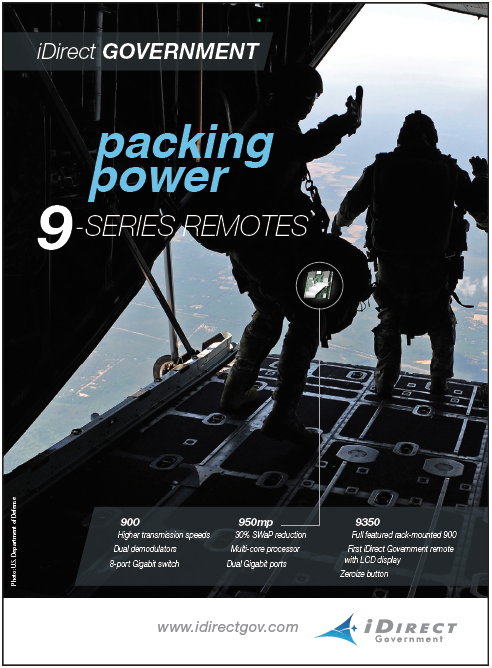 The scope of these contracts include insight into each of the contractor's readiness efforts in preparation for the Phase 2 competition for production SVs and includes access to design artifacts as well as a demonstration of navigation payload capability.
GPS III SV11+ will use the current GPS III SV01-08 requirements baseline with the addition of a redesigned Nuclear Detonation Detection System Government Furnished Equipment hosted payload, a Search and Rescue/GPS GFE hosted payload, a Laser Retro-reflector Array GFE hosted payload, Unified S-Band compliance capability, and a regional military protection capability.
No changes are allowed to the GPS Next Generation Operational Control System or Military GPS User Equipment interfaces.
Operated by U.S. Air Force Space Command, the GPS constellation provides precise positioning, navigation and timing services worldwide seven days a week, 24-hours a day.
---
Advantech's New Pulse Ampifier
Advantech Wireless has released their second generation Gallium Nitride (GaN) based 10kW S-band pulse amplifiers, designed for military grade radar systems.
The new 10kW S-band Solid State Pulse Amplifiers from Advantech Wireless are fully modular and operate over the band of 2.9 to 3.1 GHz.
These advanced systems have built-in redundancy for high reliability and include features such as duty cycle monitor and pulse width monitor to ensure trouble-free operation.
The 10kW S-Band Solid State Pulse Amplifier is designed to replace aging Traveling Wave Tubes (TWTs) and Klystrons with advanced solid state technology.
These new systems are designed to be used in long range military radar systems. The most vital feature is its modular design with built-in redundancy, which allows the plug-in power supplies and RF modules to be hot-swapped without any interruption of service or material reduction in output power.
Advantech Wireless second generation GaN technology reduces power consumption and operating costs due to the unit's very high reliability. Because of the system's linearity, the amplifier also produces a cleaner pulse, resulting in better range and resolution of the radar system.
According to Cristi Damian, the technology incorporated into the new amplifiers is far better suited to mobile tactical radar applications, due to a solid state design rather then tubes and Klystron technology. These amplifiers offer high spectral purity, linearity and low phase noise, with the radar pulse processing allowing for high pulse fidelity and sharpness, which translates into longer ranges and increased detection capabilities.
advantechwireless.com
---
Clyde Space Catapulting Their Way Into Additional Success
Clyde Space has revealed the firm is to provide the satellites for a new pilot program that will offer quick, regular and more affordable access to space.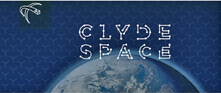 The Glasgow, Scotland, based company announced they have been commissioned by the Satellite Applications Catapult and Innovate UK to build four CubeSats for the £1.5million project.
The satellites will eventually be launched from the International Space Station (ISS) in an 'in-orbit demonstration' (IOD) of technical and business propositions that have a high projected return on investment.
Clyde Space, which designed, manufactured and launched Scotland's first satellite, UKube-1, recently acquired additional floor space at its headquarters at Skypark in Glasgow to meet demand for its pioneering products.
The company is currently building around six flight-ready CubeSats a month for customers who are primarily located in Europe and the United States, where the company recently formed a subsidiary, Clyde Space Inc., to take advantage of the rapidly growing U.S. market.
The satellites being built for Catapult will be used to offer flight-proven CubeSat platforms and regular launch opportunities from the ISS.
In just over a year, the Clyde Space team has more than doubled in personnel size to 80 and that is expected to increase to 100 this year.
The recruitment will bolster spacecraft development, manufacturing, business development and back-office functions.
Clyde Space produces small satellite, nanosatellite and CubeSat systems—fully functional satellites that 'piggy-back' on other launches to minimize costs and boost the commercial viability of space research UKube-1, Scotland's first satellite, was designed and built by Clyde Space in Glasgow.
The satellite was launched from Baikonur Cosmodrome, Kazakhstan, in July 2014 and has has completed its primary mission for the UK Space Agency and now continues with the next phase of operations.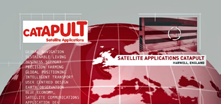 Clyde Space is backed by private equity specialists Coralinn and Nevis Capital, the investment vehicles of leading Scottish entrepreneurs Hugh Stewart and John and James Pirrie.
According to Craig Clark, the CEO of Clyde Space, this program is an exciting opportunity for the UK Space Sector, one which his company is delighted to support, enabling the demo of new and advanced space applications.
clyde.space/
sa.catapult.org.uk/
---
DSP Modules For UAS SAR
Mercury Systems, Inc. has received a $4.2 million follow-on order from a leading defense prime contractor for high-performance digital signal processing modules for an unmanned airborne synthetic aperture radar (SAR) application.

The order was booked in the Company's fiscal 2016 fourth quarter and is expected to be shipped by its fiscal 2017 second quarter.
"Our commitment to delivering commercially-developed, modular open architecture building blocks that provide superior value and performance across generations of applications has proved essential to the success of our long-standing relationship with this defense contractor," said Didier Thibaud, Mercury's Executive Vice President and Chief Operating Officer.
"Mercury's advanced, highly reliable signal processing systems continue to be a critical element in SAR programs that deliver high resolution actionable data."
---
Advanced UAS Image Processing From Icarus Via Harris Geospatial Solutions
Icaros Inc. has announced that Harris Geospatial Solutions, a division of Harris Corporation, will offer the Icaros OneButton™ family of image processing software as a front-end complement to its ENVI® geospatial analytics solution for users extracting information from manned and unmanned aerial sensor data.

"Together, OneButton and ENVI create a complete image processing and analytics workflow for aerial image data," said Tom Bosanko, Icaros CEO. "Both packages are highly customizable to meet the needs of specific vertical market applications."
Icaros developed the OneButton family for geospatial end-users to easily and automatically generate precise, fully orthorectified 2D maps and 3D models from frame-based aerial imaging systems. Originally engineered for manned aircraft sensors, the OneButton software has been modified to accommodate the unique collection conditions of unmanned aerial systems (UAS).
OneButton automatically processes raw raster imagery with onboard GPS/IMU data to stitch the individual scenes together into a seamless, color-balanced orthomosaic meeting photogrammetric standards Outputs include digital elevation models (DEMs), true color 3D point clouds, multispectral mosaics and controlled oblique imagery—all ready for ingest directly into the ENVI software environment.
The OneButton family includes a Standard and Professional version The Standard package asks the end-user to specify the application and terrain type for the project at hand. The software then intuitively sets parameters of the photogrammetric engine to perform the mosaicking to the level of precision required. For example, the processing algorithms would handle flat agricultural fields different from a rolling urban landscape.
"The Professional version is more customizable, allowing end-users to adjust the processing parameters themselves based on the precision they need, and then edit the resulting mosaic to remove anomalies, like an airplane moving down a runway," said Bosanko.
OneButton is platform and sensor agnostic, and processes raster image data from small-, medium-, and large-format frame sensors capable of capturing visible RBG, multispectral, near-infrared, and thermal infrared data.
harris.com
icaros.us
---
Skynet Support In Australia With New Ground Station
A brand new, purpose built satellite ground station has been established in Adelaide, Australia, to support Airbus Defence and Space's Skynet secure military satellite communications.
The Australian facility extends an existing chain of teleports in France, Germany, Norway, the UK and the USA, providing global coverage for fixed and mobile satellite services.
This worldwide teleport network provides global coverage for connectivity services by providing the link between the satellite constellation and terrestrial networks for reliable end-to-end connectivity at the highest service levels.
Skynet supports military SATCOM operations across the globe, especially in remote areas with little or no communication infrastructure and in mid-ocean, distanced from land and shipping lanes—making it ideal for naval and airborne platforms, as well as land operations.
The new Australian ground station is managed by Airbus Defence and Space in partnership with Speedcast, which has a long heritage in ground station and teleport operations and already manages more than 30 ground stations around the world.
Speedcast, as a local Australian provider for more than 25 years, has worked with the Australian military developing a wide range of complex communication solutions.
Airbus Defence and Space's teleports are fully redundant and operate 24/7. They have more than 25 antennas, ranging from 2.4 to 14 meters in size and are all locked onto the Skynet constellation of high powered X-band and UHF satellites, as well as commercial Ku-band assets.
Airbus Defence and Space completed the move of the Skynet 5A military communications satellite to 95 degrees East over the Asia Pacific region in September 2015.
The relocation was initiated to extend the Skynet constellation's coverage and services from 178 West to 163 East, including the Indian Ocean and Western Pacific region.
The Skynet network now offers global military coverage, expanding core service reach for the UK military and augmenting coalition capabilities in the region.
airbusdefenceandspace.com
---