U.S. Army modernization requires next-generation MILSATCOM technology
The network increasingly underlies all aspects of the modern battlespace. Whether it's because strategic concerns require forces to be more distributed or the increasing complexity of naval systems, it's undeniable that innovative ways of getting data to the edge are of paramount importance.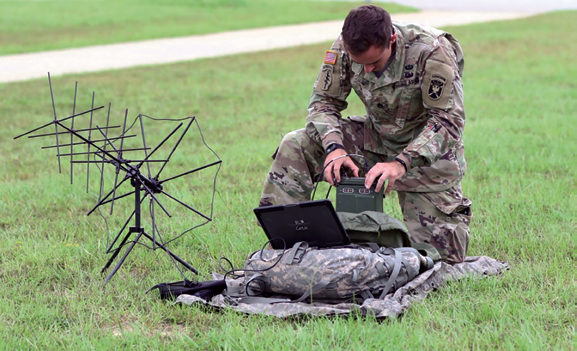 The Army is no exception — especially with the introduction of the IVAS system. This new system has the ability to immerse deployed soldiers in a bevy of data — from targeting information, navigational waypoints, or augmented reality inputs. The network that delivers the IVAS systems will be a key factor in achieving overmatch in land warfare in the near future.
The problem is, the U.S. Army is often deployed across the world, and many of those locations either don't have available terrestrial networks, or the networks that exist are denied or untrustworthy. This means the Army often lacks the trusted communications infrastructure necessary to power next generation applications. For these reasons, alternative means of connectivity in austere environments need to be considered as part of Army modernization initiatives.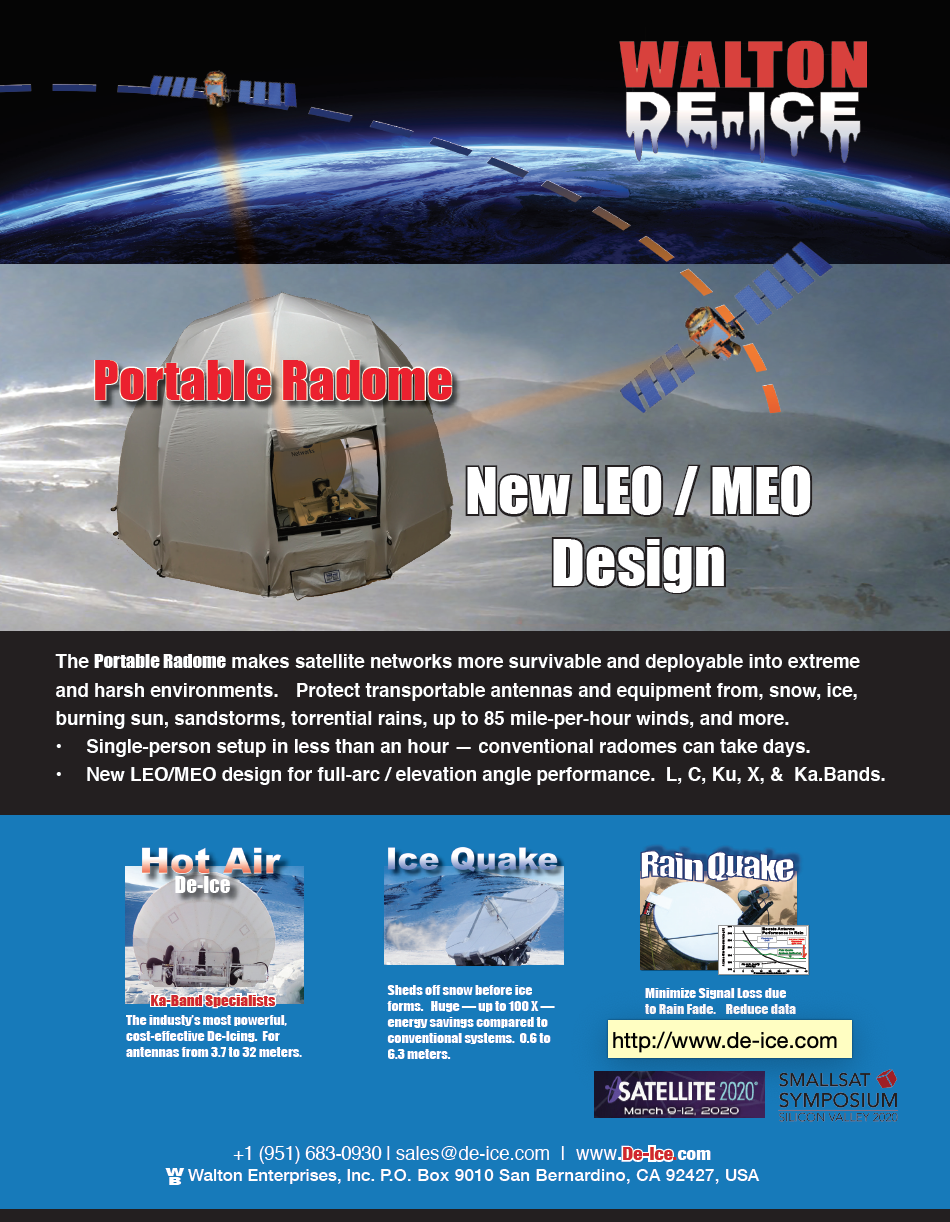 Case in point — during the recent annual meeting of the Association of the U.S. Army (AUSA), Major General Peter Gallagher, who is leading the Army's drive to modernize its network infrastructure, shared a clear example why high-throughput MEO satellites need to be part of that solution.


Major General
Peter A. Gallagher.
"When I was at CENTCOM, we were selecting middle-earth orbit satellite constellations for certain heavy demand data exfil requirements from northern Iraq and Syria where we had to get a lot of data off target and transmit back. We didn't have access to fiber optic cable, so we leveraged commercial MEO constellations," the General said.
Commercial operators have put the infrastructure in place, have proved it out, and are utilizing that capability across the globe.
This is the beauty of MEO satellite constellations like O3b mPOWER. Critical advancements in commercial satellite technology make it possible to beam incredible amounts of data to anywhere in the world, and that opens up previously inconceivable capabilities: live, 4K HD video; 3D printing in-theater; and real-time augmented reality to name a few, all without the latency associated with constellations in higher, geostationary orbit.
In Maj. Gen. Gallagher's example, this capability is already a boon to warfighters and is being deployed in one of today's most crucial conflict zones — it's only going to be more important that the military can provide that level of network connectivity the world over.
When talking about how the force of the future will operate and laying out the roadmap for Army modernization, Lieutenant General Stephen Fogarty, the commander of U.S. Army Cyber Command (ARCYBER), made it clear that "the network is the foundational weapons system."
That's because so many of the most exciting capabilities that will come out of Army modernization and that will grant the individual soldier unprecedented amounts of intelligence, surveillance, and reconnaissance (ISR) data — such as unmanned combat vehicles and helicopter-launched drones — need to send and receive huge amounts of data in real time order to be effective.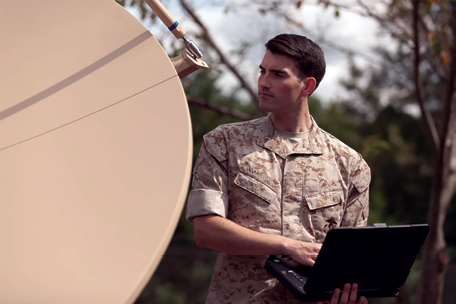 Before their data can be delivered to soldiers on the move, the personnel controlling these remote platforms need to retain control and literally keep them flying, and the drones themselves need to offload the incredible amount of ISR data that their ever-increasing number of sensors are picking up.
As SES Government Solutions' Eric Gunzelman said in a recent interview, "When you combine the data generated from airframe sensors and the data generated by ISR sensors, it's easy to see why the amount of bandwidth needed to and from the aircraft has jumped significantly. In fact, I recently read an Avascent industry briefing that showed the total number of UAVs and the total data rate from those UAVs will both double between 2015 and 2025. That's going to require a lot more bandwidth."
This point also highlights an implication of what both Generals Gallagher and Fogharty alluded to in their AUSA remarks. Two of the men entrusted with the task of Army modernization expect the role of network connectivity to grow, which may very well mean that they'll need more bandwidth than what the current purpose-built, military satellite infrastructure can provide.
That may be a challenge given the process of building and deploying government satellites.
Traditionally, the time it takes the military to design, develop, build and launch a new satellite means that, by the time they launch a new satellite, the technologies on it are no longer cutting edge.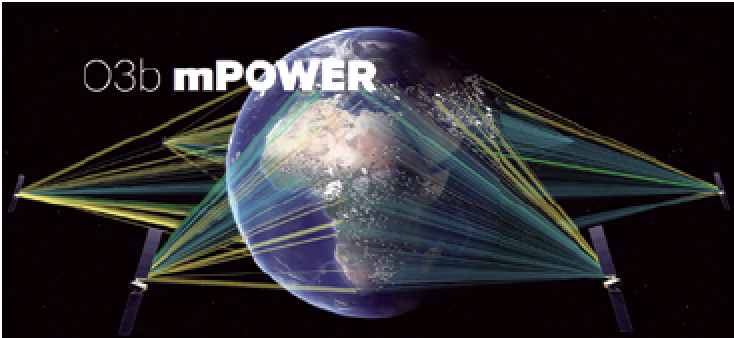 By contrast, commercial satellite operators are constantly launching new satellites and replacing their older constellations, so the volume of satellites they're launching simply gives them more of an opportunity to deploy breakthrough technology than what the government can do by its own devices.
Consequently, if the government takes advantage of this satellite renaissance, it may mean more secure bandwidth and less latency at a faster rate.
As cases such as the one Maj. Gen. Gallagher described continue to arise, making use of already-trusted, still-expanding commercial resources like high throughput MEO satellite constellations may be one more way that our military can guarantee its technical overmatch against any potential adversary.
The post U.S. Army modernization requires next-generation satellite technology appeared first on GovSat.
---
Integrated satellite architecture essential for multi-domain operations
The vignette presented by Chief of Staff of the U.S. Air Force Gen. David Goldfein at the recent Air Force Association Air, Space and Cyber Conference was meant to illustrate an awe-inspiring military of the future — one capable of operating in multiple domains simultaneously to overwhelm an opponent with an incredible show of coordinated military force.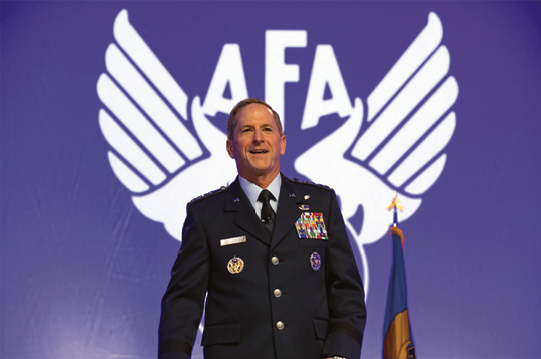 General David Goldfein, Chief of Staff, U.S. Air Force.
Image is courtesy of the Air Force Association.
As Gen. Goldfein explained, his vision for future multi-domain operations, "…isn't just about the domains…nor is it just about executing operations across these domains, we already do that now. Where we're going is to use dominance in one domain or many, blending a few capabilities or many, to produce multiple dilemmas for our adversaries in a way that will overwhelm them. This is where we're going."
A video presentation offered a fictional military situation being responded to by the military that Gen. Goldfein claimed we'd need in 2030 — and the force that he and his contemporaries are prepared to create for the nation. From my seat in the National Harbor's Gaylord resort, this presentation was certainly impressive.
The vignette illustrated an integrated and collaborative approach to multi-domain operations that showcased how sea, air, land, space and cyber operations could be pressed into service to quickly respond to escalating aggressions from an adversary and almost immediately repel a fictional invasion of an imaginary allied nation. While the vignette and presentation was impressive and aspirational, some in the room were also frustrated. That's because, while it incorporated coalition forces in practically every domain, it was obviously missing something that the U.S. Air Force (USAF) has claimed it would increasingly rely upon in the future — commercial satellites.
Why Commercial Satellite Matters
While there are many things that commercial satellite services could deliver to the military, there are two specific benefits that I really consider the most important — innovation and resiliency, both of which could have been used by the fictional force in Gen. Goldfein's vignette.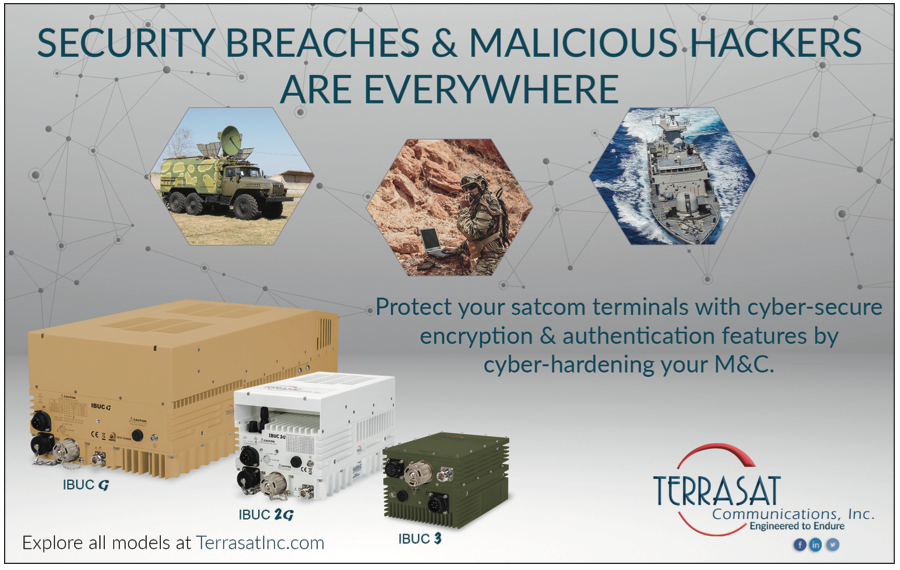 USAF senior leadership has admitted on numerous occasions that the commercial satellite industry is the clear leader in space today. It's the leader because it moves quickly and must satiate the world's enormous appetite for satellite capacity. Commercial satellite providers are constantly building and launching new satellites to replace aging spacecraft and to fill the capacity requirements of their customers. With the nearly constant and rapid pace of satellite development, construction and launch, the commercial satellite industry gets frequent opportunities to incorporate the latest and greatest technology advancements into their satellites.
Compare this to how the military has traditionally operated. The military has been building and launching similar WGS satellites for a decade. The time it takes the military to design, develop, build and launch a new satellite means that, by the time they launch a new satellite, the technologies on it are no longer cutting edge.
When it comes to resiliency, commercial satellite providers have been long fighting against the misconception that their services are in some way less resilient and secure than military satellites. There is a good reason why that misconception exists, there are demonstrated benefits to operating in the X band frequency, as satellite expert, Phil Harlow, recently articulated in another article on the Government Satellite Report:
"With only ten [X band] WGS satellites in orbit, there is less chance of adjacent satellite interference. This means that more power can be put down from each satellite without fear of interfering with other, adjacent satellites (or being interfered with by other satellites). This higher power results in a stronger signal on the ground that further overcomes attenuation from environmental factors, increases throughputs and improves link reliability."
However, the small number of WGS satellites creates a resiliency problem itself. If a near-peer adversary is looking to deny the military's satellite services – which have long been a strategic edge for our military — they only have ten potential satellites to target. This lack of diversity makes it easier for enemies to target and deny satellite capabilities, which is why Kimberly Morris, satellite communications operations division head at the U.S. Naval Network Warfare Command, recently called for an increase in satellite options when she said, "We need diversity – we need a wide range of diversity," at the Milsatcom USA Conference.
By using commercial satellites in conjunction with military satellites, the ecosystem of potential satellites that could be carrying military signals increases from ten to more than 150. This can help to disrupt an adversary's targeting calculus as well as provide back-ups, should military satellites be denied.
As Morris said at that same event, "You go after our [military-owned] systems, I've got something else that I can get to. Historically, with a lot of the weapon systems that are brought to bear in the modern age, it's not the primary system that has been a hero, it's the secondary system, because the enemy puts so much effort into taking out that primary system."
With the potential to increase resiliency and bring new, innovative solutions to bear, it's clear that commercial satellite needs to be a part of military plans in the future. Why wasn't this presented in the vignette, especially as it could have been so beneficial?
What Could Have Been — and What Will Be
During Gen. Goldfein's vignette, the two coalition military satellites being relied upon for communications in every other domain were jammed by adversary space assets.
The response of the coalition forces in the vignette were to bomb targets deep in enemy territory and relocate military spacecraft — which is an extremely time-consuming and risky response.
How would that have played out if this futuristic force was using a combined commercial and military satellite architecture?
First, the adversary would have struggled mightily to target the correct satellites. Today's commercial satellite industry operates innovative new satellites in more orbits than just the traditional geostationary orbit.
With more than 150 satellites in multiple different orbits — including GEO, MEO and LEO — that could have been transmitting military communications in theater, the adversary would have struggled mightily to identify which satellite to target for jamming or even kinetic attacks.
Should the adversary jammed or denied the correct satellites, the coalition forces in the vignette would have had an even easier, far less risky response should they have been using an integrated commercial and military satellite architecture.
They simply could have relocated a digitally-steered beam from a different commercial satellite —possibly even one in a different orbit — to deliver high-throughput, low-latency connectivity to the battlefield.
No jets would have needed to be scrambled, no military satellites would have needed to expend precious fuel to be repositioned, and no pilots' lives would have needed to be risked.


Ken Peterman
This is why Ken Peterman, the President of Government Systems at Viasat, recently told attendees at a recent panel discussion, "…within government circles, support continues to build for a DoD, hybrid, multi-network adaptive enterprise so that the DoD has the improved resiliency, improved mobility and improved flexibility to take full advantage of
commercial innovation."
Where do we stand with that "hybrid, multi-network adaptive enterprise," or integrated commercial and military satellite architecture?
I asked Gen. John Raymond, the Commander of United States Space Command, during a media roundtable at the Air, Space and Cyber Conference and he assured all that it's still on the table — even if not in vignettes.


General John
Raymond
When queried about the potential to use satellites of different sizes and in different orbits, General Raymond responded, "I think what we'll see in the future is a more hybrid architecture which would provide us with more resiliency."
Adding commercial satellite to the military's network architecture and infrastructure was also a priority for Gen. Raymond moving forward.
When asked about the timing and roadmap toward this combined architecture, the General responded, "[The Air Force] had several meetings with the commercial industry to partner with them on a vision going forward. I expect to publish a vision document towards that end in the coming months. We're here to work with industry and I think that the relationships that we have and that were provided to us by the National Defense Authorization Act will provide us great advantage."
Both the military and the satellite industry see the potential that an integrated commercial and military satellite architecture could have for our nation's multi-domain operations in the future.
If we're going to truly win the battle for space and use satellites as part of a military response that will, "produce multiple dilemmas for our adversaries in a way that will overwhelm them," then commercial satellite needs to be an integral part of the Air Force's plans now and into the future.
These articles first appeared at the GovSat infosite. To read additional, informative articles, please visit ses-gs.com/govsat/#

Ryan Schradin is the Executive Editor of GovSat Report. A communications expert and journalist with more than a decade of experience, Ryan has edited and contributed to multiple popular online trade publications focused on the satellite, unified communications and network infrastructure industries.
Ryan also contributes articles about satellite news and trends and conducts written and podcast interviews for the GovSat Report. He also contributes to the publication's industry event and conference coverage, providing in-depth reporting from leading satellite shows. Ryan is a Senior Columnist for MilsatMagazine.
---