Space Superiority Assured With 30th Contracting Squadron Acquisitions
The US Air Force maintains many different installations around the world, with many different operations.
These installations are all comprised of various individuals working together to achieve mission success. At Vandenberg Air Force Base (VAFB), a primary mission is achieving successful polar-orbital launches, which are often essential to upholding U.S. dominance in space and could not happen without dedicated personnel from various organizations, such as the members of the 30th Contracting Squadron.
"The squadron contributes to the overall mission at Vandenberg by obtaining the necessary supplies, services and infrastructure needed to ensure that we can achieve the mission," said Jeffrey Grelck, 30th CONS contracting officer. "We ensure that each organization has, or can get, the equipment, materials, work sites and assistance necessary to complete the mission."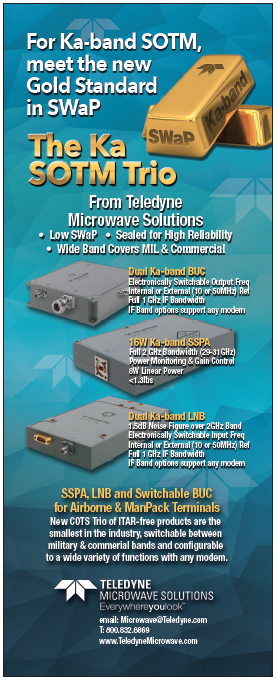 In addition to overseeing contracts directly related to the launch business, 30th CONS ensures the smooth acquisition of all support facilities and amenities offered to Airmen and their families.
"We provide expert contracting and acquisition support and administration for range operations; maintenance and launch support contracts required for mission critical launch capabilities," said Jeffrey Powell, 30th CONS director of business operations. "We also support all construction and support services for base and tenant unit organizations that provide greater living standards, medical professionals, training capabilities and environmental support."
Within the Mission Support Group, the 30th CONS is made up of five primary sections—all with specialized responsibilities, respectively.
"The five sections are the infrastructure support acquisition flight, range and launch support flight, base operating support flight, plans and programs flight, and quality assurance flight," said Grelck.
With more than 50 personnel, the squadron operates with a strategic and cohesive mix of active duty Airmen and their civilian counterparts.
"Having both military and civilian working together is fundamental to the success of contracting," said Grelck. "When the military members get called away to perform various military specific duties, or go on deployment, the civilian personnel are able to step up and maintain continuous support.
"Likewise, when the civilians are unable to meet the mission requirements, the military are available to offer their support.
"A prime example of this was two years ago when the government went into furlough. Without having both the military and civilian team members working together, the contracting squadron could have come to a standstill as the civilians were unable to go into work."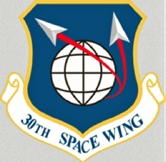 Displaying their office motto of 'You got it, we bought it,' with pride—members of the 30th CONS remain focused and dedicated to
their craft.
"The 30th Contracting Squadron has a very versatile contracting workforce with significant years of contracting experience," said Powell. "Our contracting professionals are here to support our customers and work through the rigorous contracting process needed to support their needs. We are 'One Team' working together for a common purpose."
Story by Senior Airman Shane M. Phipps, USAF 30th Space Wing Public Affairs
---
RPA Maintenance Training Taking Place @ Creech AFB In Nevada
Maintaining fully trained Airmen for the U.S. Air Force's remotely piloted aircraft enterprise is a daunting task.
For Detachment 13 of 372nd Training Squadron, providing follow up training for maintenance personnel of the MQ-1 Predator and MQ-9 Reaper enterprise at Creech Air Force Base, Nevada, is a top priority.
"Det 13 Operation Location A (OL-A) provides maintenance training to the remotely piloted aircraft initiative," said Master Sgt. Christopher, Det 13 OL-A section chief. "Crew Chiefs, Avionics, Weapons and Communications courses are offered from our staff of six Air Education and Training Command (AETC) instructors."
RPA maintainers begin training at the 372nd TRS, Sheppard AFB, Texas, where they learn technical aircraft maintenance using classroom and hands-on practical instruction. The detachment also offers training for Air National Guard, Air Force Reserve, allied forces and students en route to Pacific Air Forces.
Assigned instructors provide training on A-10 Thunderbolt, F-15C Eagle, F-15EStrike Eagle, F-16C Fighting Falcon, F-22A Raptor, HH-60G Pave Hawk and MQ-1 and MQ-9 aircraft.
The MQ-1 and MQ-9 systems classes enhance the RPA enterprise by training the caretakers of the aircraft. The MQ-9 communications class teaches students the basic system overview and the theory of operation of the aircraft systems.
In the mechanics class, the students perform hands on maintenance on the landing gear, propeller, and airframe components.
The avionics course teaches specialists theory of operation of electrical systems and electronics, as well as hands-on maintenance. The weapons course teaches troubleshooting and system specific knowledge.
Approximately 12 to 20 students come through each month; currently nine students are training in three classes.
The training implemented depends on the training that is produced this year for the 432nd Maintenance Squadron and also what is projected for the rest of the year.
by Senior Airman Adarius Petty, USAF 432nd Wing/432nd Air Expeditionary Wing Public Affairs
---
New ATOM 25 Watt BUC Debuts From Norsat
Norsat International Inc. announces that the company has released their ATOM 25 Watt Ka-band Block Upconverter (BUC) and Solid State Power Amplifier (SSPA) to the market.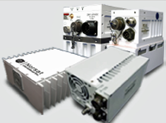 The ATOM Ka- dual-band BUC and SSPA are up to 70 percent smaller and up to 65 percent lighter than equivalent BUCs, making them a perfect fit for applications where size and weight are of concern, including airborne and land-based Communications-On-The-Move (COTM) applications.
ATOM Ka- products also provide ultra-high power efficiency, consuming up to 60 percent less power than other available BUCs and SSPAs on the market, another highly important differentiating feature that customers desire when it comes to various communication applications.
The 25W ATOM Ka BUC is software switchable between commercial and military Ka-band frequency (29-30 and 30-31 GHz, including WGS compliance) and custom variants are available from 27 GHz to 32 GHz.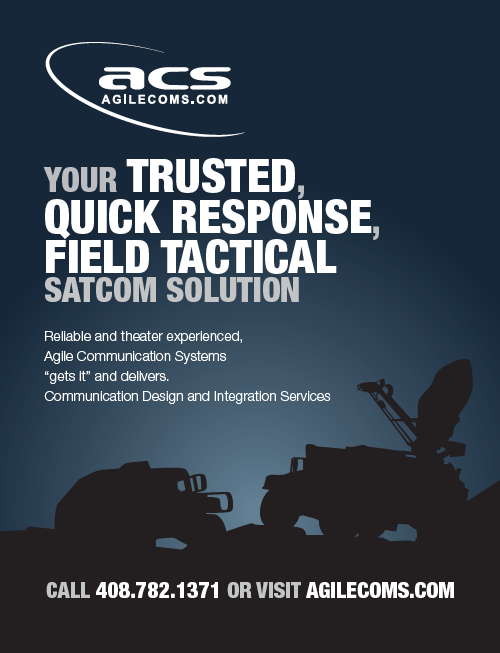 Applications for the BUCs and SSPAs include portable VSAT terminals, RADAR, and CDL. The ATOM Ka- comes with selectable options, as well as customization capabilities to suit specific customer needs.
The ATOM Ka-band BUCs and SSPAs are also available in 1:1 redundant configurations.
Dr. Amiee Chan, chief executive officer of Norsat, commented, "We are pleased to commence offering the Ka-band line of BUCs and SSPAs from our expanding ATOM series. The introduction of the Ka-band line follows the success of our Ku-band ATOM product, and response from customers who desire integrating the next generation technology into their product solutions.
"Our research and development team has done an excellent job bringing this product to market in an accelerated timeline, highlighting the high level of expertise and commitment to serving our client's needs. In addition, we expect this new 25W product to be the first of several new Ka-band products, with expanding wattages to arrive in the coming months. We have high expectations for the success of this new product offering, not only for its differentiating features, but also due to the high inherent demand for applications using Ka-band around the globe."
Norsat's innovative ATOM series platform has shown great commercial success and the new ATOM Ka-band product already has considerable interest from several customers.
Earlier in 2015, Norsat shipped prototypes of the Ka-band BUCs and worked with its customers to ensure the Ka-band BUC and SSPA would meet military standards including shock, vibration, electromagnetic interference, as well as DO-160 airborne standards.
norsat.com/
---
New Milestone Reached By Global Hawk
As the morning sun beat down on its nearly 131-foot wingspan, the EQ-4 Global Hawk unmanned aircraft descended from its 60,000-foot perch for the 500th time, coming to rest at an undisclosed location in Southwest Asia on November 11.
The Veterans Day landing was a historic one for the Global Hawk. It was the first time that a single weapon system reached the 500-sortie milestone, and with nearly 13,000 flight hours logged, this weapon system is living up to the nickname "workhorse."
Staff Sgt. Bradley, a 380th Expeditionary Aircraft Maintenance Squadron tactical aircraft maintainer craftsman, said, "Reaching 500 flights is a pretty big accomplishment, especially for how new the fleet is."
Battlefield commanders rely upon several different configurations of the Global Hawk to provide the intelligence, surveillance and reconnaissance capabilities they require.
Three RQ-4 Global Hawks were converted to an EQ-4 relay configuration carrying the Battlefield Airborne Communication Node (BACN) in 2009 to enhance communications between the operators on the ground and air.
The 380th EAMXS lead production superintendent said, "There are three EQ-4s in the world, and they are all located here in support of Operation Inherent Resolve."
The Global Hawk helps fight the war against Islamic State of Iraq and the Levant by enabling U.S. forces on the ground to radio in an airstrike to friendly aircraft by bridging the communication gap from the ground to elevations as high as 60,000 feet. The EQ-4 also provides connectivity between coalition partners, which is vital when attempting to deconflict airspace and prioritize targets on the ground.
Once the Global Hawk's mission is complete it returns home where maintainers are able to complete ground maintenance within five hours to return the aircraft to mission ready. However, these aircraft are usually able to have a day off in between their 30-plus hour missions.
Story by Tech. Sgt. Frank Miller, 380th Air Expeditionary Wing
---
NSR Reports On The Soul Searching For Nexgen SATCOM Networks
As we close the books on 2015, Government and Military planners are starting the process of designing next-generation government and military satcom networks—with many questions: how much commercial, how much jam protection and resiliency, and fundamentally, how much do we spend... or pay for it?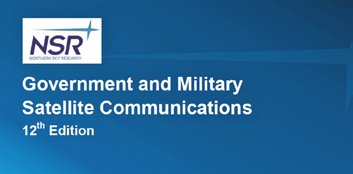 Among all of these plans, they almost all include a role for the satellite communications industry—be it from providing end-to-end managed services to 'flying the birds.'
According to NSR's Government and Military Satellite Communications, 12th Edition, there is a clear place for commercially-sourced capacity with upwards of 600 transponders of FSS capacity and 80 Gbps of HTS capacity demand across the market projected by the end of 2024.
Meanwhile, MILSATCOM capacity on key systems for key countries reaches slightly under 40 Gbps under currently planned systems. Most of this capacity will be from WGS to U.S. and partner countries.
Additionally, nearly all European milsatcom systems will require replacement by the mid-2020s. With only France making significant steps in determining components of their next-gen architecture, the role of commercial industry in these next-gen systems continues to be on the table and in discussions.
However, with all of the competing participation models within Europe and the U.S. (the "Skynet model", XTAR-like, the U.S. Pathfinder programs, or the emerging LuxGovSat-style to name a few), it is highly likely we will only see more flavors coming into market.
All said, expect more variety in the manner or style of how governments and industry interact across the Gov and Mil satcom industry, not less.
However, that is the "2.0" for gov't/mil. satcom; for "1.5", it is the 'flying the birds' outsourcing that has gained the attention of the satellite industry.
The attention has become so great that Intelsat General has an ad running that concludes with, "We can fly your satellites for less"; a bold statement indeed.
Yet, a recent interview by U.S. Gen. John Hyten hinted in maybe a slight shift in thinking in the 'outsource-ability' of some of these jobs as it relates to operating within a contested RF-environment for U.S. forces.
With a new focus on training-up and redeploying experienced personnel to the 'front line' positions of operating the satellites, does that throw another wrench into the commercial versus military debate? It would seem that if these statements are taken at face value, there is an acknowledgement that the current paradigm of (at least) U.S satellite operations is not working.
In addition to a renewed focus on bringing experienced personnel back into operational roles, jamming and operating in a contested RF environment is amongst the top bullet points for next-gen system designers.
During the interview with Gen. Hyten, he said that as of today, the U.S. is its own 'worse enemy' when it comes to jamming of its satellites. Solving the training problem is far more straightforward than the technical challenge of deploying new ground and space infrastructure; yet it still points to a potential shift in thinking of getting service personnel more involved, not less.
However, operating within a contested RF-environment remains one of the 'new differentiators' for commercial capacity coming into the gov and mil markets.
With the likes of Eutelsat's Quantum platform, or ground infrastructure developments from companies such as Thales or Hughes coming into the market over the next ten years (just to point out a couple of examples), commercial capacity will be able to 'check more boxes' on gov and mil planner's list.
The main question will be: "if the mindset has changed enough to fully capture the value proposition some of these new commercial technologies are bringing to market, are we ready for GovMilSatCom 2.0?"
nsr.com/research-reports/satellite-communications/-government-and-military-satellite-communications-12th-edition/
---
Foxcom DSA Debuts
Foxcom, a Global Invacom Company, has launched their new division—Foxcom DSA (Defense, Security and Aeronautics).

Leveraging more than 20 years of RF-over-Fiber experience, Foxcom's new and innovative technology is designed to meet the most rugged and demanding needs of the military and aeronautics markets.
Foxcom DSA's new offering spans a wide range of applications, such as:
• Iridium & GPS Repeaters: This powerful solution enables users to stay connected to the world during an emergency while remaining indoors without requiring sky view to operate
• Military Radio Links: This versatile, strategic radio transportation system employs a standard antenna port on any HF/VHF/UHF radio to transmit radio signals to remote locations via fiber
• Timing and Reference Distribution: This system is an easy way to distribute timing signals from an accurate source, to various facilities using high performance, electrically-safe, fiber-optic media
Foxcom's capabilities, which cover 1 KHz to 18 GHz, have been deployed around the world on numerous military platforms, whether fixed applications or mobile, land-based, airborne or maritime.
Since its establishment in 1993, Foxcom has positioned itself as the supplier of choice for leading satellite operators, broadcasters and integrators around the globe by constantly meeting the demand for high performance, increased bandwidth and reliability.
foxcomdsa.com/
---
Hughes DISD Teams Up With The Aussies
Hughes Network Systems, LLC, announces their Defense and Intelligence Systems Division (DISD) has partnered with the Australia Defence Force (ADF) and the United States Military at Talisman Sabre 2015 to test its advanced TDMA waveform technology.
The Australian Defence Force used the Hughes HX System with advanced waveform technology during the exercises to deliver higher performance satellite connectivity than ever before and will also deploy it in future military exercises.
Hughes Defense and Intelligence Systems Division (DISD) worked with the Australian Army personnel from Battle Group Griffin during Exercise Talisman Sabre 2015 in northern Queensland.
"Hughes provided direct support to Army for the conduct of the US and Australian bilateral Exercise Talisman Sabre during the period March through July 2015," said Colonel Shaun Love, Director Land Network Integration, ADF.
"Australia is still maturing its understanding of deployed TDMA Satellite Operations, and the support from Hughes was fundamental to both the successful outcome of the exercise, and educating Army on planning and executing operations utilizing TDMA waveforms. Hughes provided Field Service Representatives to both the Barracks and Field COMMEX supporting exercise work up, engineering, and ultimately informing the SATCOM architecture deployed by the combined US and Australian Division."
Talisman Sabre 2015 was the sixth biannual joint training exercise with the Australia Defence Force and the United States Military in which 30,000 Australian and American forces participated in exercises that are the largest of the year for the Australia Defence Force. Hughes DISD spent a year participating in trials leading up to them.
"Advanced TDMA waveform technology is critical for efficient global military satellite communications," said Dan Losada, senior director at Hughes DISD. "Hughes is pleased to see the Australian Defence Force experience stronger battlefield communications with our advanced satellite waveform technology, and we look forward to continuing to support the Australian Army in the future."
defense.hughes.com/
---
Integrasys GEOBEAM Can Assist Rescue + Unmanned Search Operations
Integrasys GEOBEAM helps deployment and self-management of wireless networks for mission-critical disaster-relief organizations in the EU-funded project ICARUS, which develops integrated systems for assisted rescue and unmanned search operations.
Communications planning and management has become a key concern in large crisis events which involve numerous organizations, human responders and an increasing amount of unmanned systems which offer precious but bandwidth-hungry situational awareness capabilities.
As a member of the ICARUS consortium and leader of the communications provisioning work-package, Integrasys has extended the capabilities of the GEOBEAM product to support planning, monitoring and optimization of an integrated multi-radio tactical network designed in the project to fulfill the new demands of high-tech search and rescue teams.
The ICARUS tactical network offers interoperable communications for international crisis response operations with a focus set on cooperative, unmanned air, sea and land vehicles. The network has been designed with rapid deployment, interoperability and performance-based real-time management & control (M&C) capabilities in mind. Building upon a cognitive spectrum layer for adaptive selection of radio channels, the framework uses standard datalink technologies (ETSI DMR, IEEE 802.11x and SATCOM) to transparently empower applications with an unified communication capability exhibiting high-granularity Quality of Service (QoS) while hiding low-level details of underlying datalinks.
Custom-built M&C procedures support rapid deployments in unknown spectrum occupancy conditions, harsh propagation environments and large throughput demands, taking into account varying platform constrains.
Integrasys has extended the capabilities of the GEOBEAM product to support planning, monitoring and optimization of an integrated multi-radio tactical network. The developed network planning and management tools fully exploit the GEOBEAM ability to accurately characterize communication components, propagation environments, interference conditions and vehicles platforms in order to assess the global network performance over wide operation areas; as well as the performance of individual terminals along given mission routes.
GEOBEAM base capabilities have been complemented with key extensions needed in ICARUS; such as UHF/2.4GHz/5GHz propagation models in indoor, rubble and sea environments; capacity models for WLAN mesh networks; or proper graphical interfaces for tactical mission operators.
During the final project demonstrations conducted at the Roi Albert Camp of the Belgium Army in the first week of September, the extended GEOBEAM tools have shown to provide high-value support for mission commanders along different mission phases: as a key component of training tools for robot operators; as a deployment planning tool for RF channelization and localization of relay stations; and as a network optimization tool able to predict and mitigate coverage and throughput shortcomings by timely reallocation and reconfiguration of nodes.
integrasys-space.com/#!capacity-management/c1cq4
---
Improving North Canadian Region Monitoring For Emergency Ops
Based on the collaboration in space, the Canadian Space Agency (CSA) and the German Aerospace Center (DLR) have announced the funding of six major research projects in the domain of Emergency Response and Safety of Operations—DLR has awarded Airbus Defence and Space with two of them.
In collaboration with MacDonald Dettwiler and Associates, Ltd. (MDA), the first project will examine man-made changes on land using multi-frequency SAR satellite Data.
The methods developed throughout this project will monitor the changes' impact on the environment including new buildings, roads, forests, and surface movements due to industrial activities such as mining.
For the second project, Airbus Defence and Space will work with C-CORE to investigate the synergistic use of X- and C-band SAR-data for tactical ship route planning in Arctic Waters, its objective being to monitor the sea ice situation along shipping routes in the north. Both Canadian partners receive funds from CSA.
Taking benefit from combining both missions, the German TerraSAR-X and Canadian RADARSAT-2 satellites, these projects aim to support safe transportation, exploration, and monitoring.
Enfotec Technical Services Inc., one of the end users, believes that "satellite imagery plays a vital role in ensuring the safety and efficiency of navigation in ice covered waters. This project addresses how to best use different satellites concurrently in order to increase the overall quality of the ice information provided to ships."
"With our experience in natural disasters and maritime monitoring, we are confident to support Canada in improving its emergency capacity readiness in the High North," said Simon Jacques, President of Airbus Defence and Space Canada Inc.
asc-csa.gc.ca/eng/
dlr.de/dlr/en/desktopdefault.aspx/tabid-10002/
airbusdefenceandspace.com/
---
RPAs Prove Themselves Vital Versus ISIL
From August 2014 to August 2015, the 432nd Wing directly supported Operation Inherent Resolve, a U.S. Central Command and partner nation's campaign to conduct targeted airstrikes in Iraq and Syria as part of the comprehensive strategy to degrade and defeat the Islamic State of Iraq and the Levant.
"OIR has highlighted the strengths of (remotely piloted aircraft) operations, namely a single-weapon system that can (find, fix, track, target, engage, and assess) with flexibility, endurance and precision," said Lt. Col. Erik, the 15th Reconnaissance Squadron commander.
"In addition, we have the communications necessary to reach back to multiple supporting agencies, and disseminate our (intelligence, surveillance and reconnaissance) feed real-time to multiple end users. This builds situational awareness of the (area of responsibility), which is especially important due to the dynamic nature of OIR combat operations."
While the RPA mission in Iraq and Syria initially focused on information gathering and battlespace awareness, the 432nd WG's involvement quickly escalated as the demand for ISR grew to accurately capture real-time operations.
"Things progressed very quickly, we were playing a reactive part, now we are much more established and proactive," said Senior Airman Jeffery, a MQ-1B Predator intelligence instructor. "The nature of the mission is much more clear and precise then it was at the beginning which has allowed us to be as effective as possible."
In OIR, the 432nd WG/432nd Air Expeditionary Wing has contributed approximately 4,300 sorties, employed 1,000 weapons and conducted 400 'buddy lase.' A buddy lase is when aircrew from one aircraft uses a combat laser to guide weapons released another aircraft to a target.
A majority of the sorties and strikes were performed by the 432nd WG. The strikes are an experience Capt. Ryan, a 15th RS Predator pilot, knows all too well.
"I had the first RPA strike of OIR," Ryan recalled. "It was exciting to know what the threat was and to protect the guys on the ground was exhilarating. I felt like I was able to directly contribute."
Although many sorties were flown by RPAs, joint efforts capitalized on the capabilities of the joint warfighter thus integrating manned and unmanned assets to assist friendly ground forces.
"This has been one of the biggest improvements to RPA operations in recent years," Erik said. "One of the strengths of RPA cockpits is the ability to use multiple means of communication (computer, phone and airborne radio) to integrate with other assets. The challenge facing our crews is how to leverage the strengths and weaknesses of these various communication means, and we have made great strides in OIR to optimize this."
As part of this integration process, manned aircraft like the Navy F-18 Hornets use RPAs to buddy lase targets.
To some, changing the misconceptions associated with this revolutionary aircraft is sometimes a mission in itself, but illustrating the platforms capability in combat is setting the stage to clear up misunderstandings associated with RPAs.
"Before OIR many people may not have known what an RPA was truly capable of," Ryan said. "Now before combatant commanders take the risk of potentially losing a manned aircraft they will come to us and ask if we've found them targets. We have 24/7 coverage, so we know what the battlefield looks like and how it has changed. They're using us for their situational awareness which improves their safety as well."
A unique aspect of the RPA enterprise is that these aircrew members will see sustained direct combat support very early in their Air Force careers, which is less common in other aircraft platforms.
"From the very beginning, I've felt I've had impact in the mission that we are doing," Jeffrey said. "I don't feel I would have had this experience and impact had I been in another career field. It's a great thing to be in the RPA enterprise as a brand new Airman starting out."
In the RPA career field today, the average age of Airmen flying combat missions is 18-24 years old, something rarely seen in traditionally manned aircraft career fields.
"I can't be more proud of our crews and the professional airmanship they exhibit on a daily basis," Erik said. "Due to the growth of the RPA community, we have a large percentage of relatively young crew members. Based on the nature of our combat operations, they build experience at a much faster rate than the norm. Their pride, motivation and discipline are unquestionable and directly lead to our success in combat operations."
As OIR passed the one year mark on August 8, Ryan said morale is high and the men and women of his unit are the most professional people he has had the pleasure of working with.
"Every day they surprise me with how they act and react to the changing environment of war," Ryan said. "I am extremely proud of what I do. Our motto is P2P, which is short for perform to prevent. The meaning behind it is
that we perform at our best to keep Soldiers from deploying into harm's way. It pushes us to do our jobs, which is to save American lives."
According to Defense Department as of Aug. 7, 2015, airstrikes have been responsible for damaging or destroying more than 10,684 targets that further deny the enemy the capability to inflict damage to America or its allies.
"It's an honor to know that we are able to lead the way, and rapidly execute missions in a new AOR based on orders from our national leadership," Erik said.
"It's also true that this is an honor shared by the entire RPA community. Collectively, we present unique and effective airpower options for our combatant commanders to achieve their objectives."
By Tech. Sgt. Nadine Barclay, 432nd Wing / 432nd Air Expeditionary Wing Public Affairs
---