STPSat-5's CDR Completed By Sierra Nevada Corporation
Sierra Nevada Corporation (SNC) has successfully completed the Critical Design Review (CDR) of its STPSat-5 satellite for the Department of Defense's (DOD) Space Test Program (STP), confirming that the satellite will meet mission requirements and is sufficiently mature to begin fabrication.
SNC is the prime contractor on the STPSat-5 program, leading the design and integration of this next-generation science and technology demonstration satellite for the DOD. Since completing CDR, SNC has worked closely with its customer and payload providers to finalize key payload interfaces while maintaining a highly-modular design.
Adhering to the DOD's rapid development approach, SNC has already secured over 75 percent of the hardware needed to manufacture the satellite and has recently begun integration of several key engineering models, including the spacecraft avionics.
STPSat-5, which is administered by NASA's Ames Research Center, is a free-flyer spacecraft for the DOD STP office, hosting five Government furnished payloads provided by the Space and Naval Warfare Systems Command, the U.S. Air Force
Academy, the Naval Research Laboratory and Office of Naval Research and the Air Force Research Laboratory.
The science and technology payloads will be integrated into the satellite at SNC's Space Systems facility in Louisville, Colorado, home to SNC's small satellite production facility and Satellite Operations Center.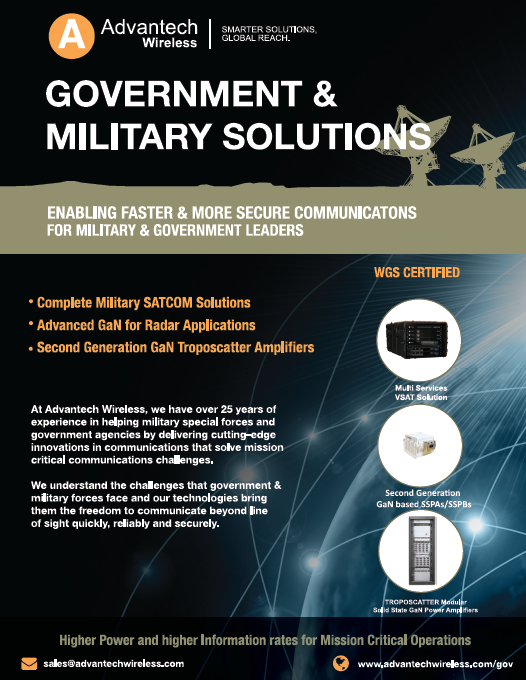 STPSat-5 is the first satellite to be designed using SNC's SN-50 modular microsatellite designed to fly in a range of low-Earth orbits and in multiple launch configurations.
In providing the design and integration of the satellite, SNC also manufactured components for the mission including a low-cost gimbal solar array assembly and a new launch vehicle separation system.
The spacecraft is compatible with a variety of secondary payload launch options in addition to dedicated launch configurations, and is an ideal choice for DOD and NASA space science and technology demonstration missions.

"This successful CDR demonstrates the rapid maturation of the STPSat-5 design, based on our modular SN-50 satellite bus, to support five key space experiments for the Space Test Program," said John Roth, vice president of business development for SNC's Space Systems. "We're pleased to have both completed this review and released a detailed Payload Interface Document for our mission partners.
"This EELV Secondary Payload Adapter (ESPA) ring compatible spacecraft incorporates many recent advances in microsat technologies, including incorporation of a modular green propulsion system. SNC is proud to provide a low-cost and highly-flexible solution for science, technology and commercial missions that can be satisfied with a small satellite."
"Completion of CDR for STPSat-5 supports the Space Test Program's charter to rapidly mature spaceflight opportunities for space experiments that provide high value to the Department of Defense," said Colonel Jason Cothern, Air Force Space and Missile Systems Center, Advanced Systems and Development Directorate. "We look forward to moving into integration and test of this spacecraft in preparation for a 2017 launch."
sncorp.com/
---
New J.V. Debuts From NSSLGlobal + Eclipse To Focus On MAG Aeronautical Markets
AEROSATCOM, a new joint venture company formed in September of 2015 by aeronautical SATCOM specialist Eclipse and independent SATCOM provider NSSLGlobal, has been appointed as a Value Added Reseller (VAR) for Inmarsat's new Global Xpress (GX) service, focusing on the rapidly expanding commercial market for government aviation satellite communication services.
AEROSATCOM will resell Inmarsat airtime (L- and Ka-band) and work closely with Inmarsat on the design, delivery and certification of government aero solutions. The company was founded to meet the market need for an all-round aeronautical satellite communications company with the objective of bridging the gap between two complex industries; the Governmental Aircraft industry and government sector Mobile Satellite Services (MSS).
Eclipse has years of experience in the governmental Aeronautical Satellite Communications market, while NSSLGlobal has decades of experience, working with government and military end-users.
Andy Start, President, Inmarsat Global Government, said, "The government market for commercial satellite communications is, necessarily, a complex one. It comes with its own unique challenges, combined with the requirement for globally available, secure, seamless and flexible connectivity.
"To build business in this environment, especially for a completely new service such as Global Xpress, requires channel partners with the right experience, expertise and depth of resources. AEROSATCOM, which is able to draw upon the expertise of two established industry players, is aligned perfectly with our strategy to grow the military, V.V.I.P. and Head of State aero markets, offering the unique combination of our L-band SwiftBroadband service and our new high-speed, Ka-band global broadband service."
Shaun Flanagan, Sales Director, AEROSATCOM, said, "We are excited to have been appointed as an Aeronautical Global Xpress VAR for Inmarsat Global Government. AEROSATCOM is a unique Inmarsat distributor focused completely on providing aeronautical solutions to the government sector. We provide our regional partners tools to address the aeronautical SATCOM needs of their government customers with the requisite technical and regulatory capabilities behind them."
aero-satcom.com/
inmarsat.com/global-xpress-us-government/
---
45th Space Wing Reinforces ULA's CRS-4 Launch To The ISS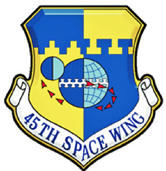 The 45th Space Wing supported NASA's successful launch of Orbital ATK CRS-4, aboard a United Launch Alliance Atlas V rocket to the International Space Station from Space Launch Complex 41 on December 6, 2015, at 4:44 p.m. EST.
This was the first flight of an enhanced Cygnus spacecraft to the International Space Station.
Orbital ATK's fourth contracted cargo resupply mission with NASA to the International Space Station delivered more than 7,000 pounds of science and research, crew supplies and vehicle hardware to the orbital laboratory and its crew.
According to NASA, the Cygnus spacecraft carried hardware and supplies to support dozens of the approximately 250 science and research investigations that will occur during Expeditions 45 and 46.
Before any spacecraft can launch from CCAFS, a combined team of military, government civilians and contractors from across the 45th SW provide the mission assurance to ensure a safe and successful lift-off for their range customers.
Eastern Range instrumentation provides radar tracking, telemetry, communications, command/control sites, camera and optical sites, and other support capabilities such as meteorology.
Instrumentation is necessary to safely and successfully conduct civil, commercial, and national security spacelift operations and ballistic missile tests and evaluation.
Eastern Range assets are based on dependable designs and technology and are arrayed in a highly efficient architecture designed to ensure safety of the launch environment and the public at large.
"I am proud of the integrated team who made our 16th launch of the year successful," said Brig. Gen. Wayne Monteith, 45th Space Wing commander, who also served as the Launch Decision Authority.
"Additionally, the launch of this mission clearly demonstrates the successful collaboration our wing has with our partners at NASA Kennedy Space Center, the Space and Missile Systems Center and industry. Together we've shared a remarkable history of space exploration lasting more than half a century. In fact, since July 1950, this United Launch Alliance/Orbital ATK mission represents launch number 3,522 for this team.
"This launch success proves how decades of professional collaboration between the 45th SW, NASA, SMC, ULA and all of our other mission partners continues to shape the future of America's space operations. We are the World's Premier Gateway to Space."
---
Kratos Celebrates A Second Successful Flight For UTAP-22
Kratos Defense & Security Solutions, Inc. has successfully performed the second flight of its Unmanned Tactical Aerial Platform (UTAP-22) at the Navy test range at China Lake, California.
This was the second flight in the currently planned three-flight series and consisted of collaborative airborne operations with a manned fighter aircraft, an AV-8B Harrier; command and control through the tactical data link; execution of semi-autonomous tasks; execution of autonomous flight in formation with the AV-8B; transfer of UTAP-22 control between non-line-of-sight (over the horizon) operators in the tactical network; and transfer of control (handoff) from the tactical network to an independent dedicated control link.
UTAP-22, the Kratos Tactical UAS, is a high performance jet aircraft designed specifically for tactical payload operation/delivery and survivability in challenging and hostile environments.
The results from this demonstration flight validate the unprecedented ability for a low-cost, unmanned aircraft with fighter-like-performance, to operate collaboratively with a manned fighter/tactical aircraft through semi-autonomous tasking and autonomous formation/wingman modes.
Due to competitive and other considerations, no additional information could be provided related to Kratos unmanned combat aerial vehicle, UTAP-22, or this recent flight at this time.
Jerry Beaman, President, Kratos' Unmanned Systems Division, who was present at the test range facility for the UTAP's second flight said, "This flight demonstrated the utility of manned/unmanned teaming operations, providing the warfighter with new capabilities as a front line force multiplier. This successful mission, our first test of manned/unmanned operations was a major step forward in our unmanned tactical aerial system strategy and road map."
Mr. Beaman continued, "I firmly believe our UTAP-22 concept of a tactical manned aircraft teamed with unmanned aircraft capable of operating at tactical speeds, in a hostile environment, will be an affordable, effective and valuable tool for the warfighter, addressing a critical need.
"UTAP-22 is a Kratos internally-funded initiative, and this successful flight achieves another important milestone in establishing Kratos in the tactical unmanned systems market, and additional flights, demonstrating simultaneous UTAP-22 operations are planned for the near future."
Eric DeMarco, Kratos' President and CEO, said, "Kratos UTAP-22 is the most important unmanned aerial system initiative that our Company is pursuing as related to the unmanned tactical aerial vehicle market.
"Mr. Beaman and his team have been successfully executing a detailed strategy and plan of action for Kratos' penetration into this new for Kratos market space, and we are now demonstrating the initial results of this currently internally funded initiative."
kratosdefense.com/
---
Lockheed Martin's On Orbit Testing Leads To MUOS-4 Acceptance By U.S. Navy
Following the completion of successful on orbit testing, on November 30, the U.S. Navy has accepted the fourth Lockheed Martin-built Mobile User Objective System (MUOS) satellite.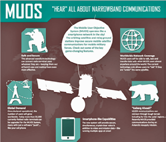 Launched September 2, MUOS-4 is the latest addition to a network of orbiting satellites and relay ground stations that is revolutionizing secure communications for mobile military forces. Users with operational MUOS terminals can seamlessly connect beyond line-of-sight around the world and into the Global Information Grid. MUOS' new commercial, cellular-based capabilities include simultaneous, crystal-clear voice, video and mission data, over a secure high-speed Internet Protocol-based system.
MUOS-4 will be relocated in Spring 2016 to its on-orbit operational slot in preparation for operational acceptance. The satellite joins MUOS-1, MUOS-2 and MUOS-3, launched respectively in 2012, 2013 and January 2015, and four required MUOS ground stations. MUOS-5, an on-orbit spare, also will be launched next year.
Once fully operational, the MUOS network will provide 16 times the capacity of the legacy ultra high frequency communications satellite system, which it will continue to support, and eventually replace. More than 55,000 currently fielded radio terminals can be upgraded to be MUOS-compatible, with many of them requiring just a software upgrade.
"MUOS-4 completes the initial constellation, providing the MUOS network with nearly global coverage," said Iris Bombelyn, Lockheed Martin's Vice President, Narrowband Communications.
lockheedmartin.com/
---
General Dynamics To Support NORAD + PACAF Air Defense Comms
General Dynamics Information Technology, a business unit of General Dynamics (NYSE: GD), has been awarded a contract to support the U.S. Air Force Air Defense Communications Service 3 program.
The single-award, task order contract has a potential value of approximately $80 million for five years, if all options are exercised.
Under the task order, General Dynamics will provide single system management, maintenance, lifecycle and logistics support of the existing communications systems and subsystems used in North American Aerospace Defense Command (NORAD) and Pacific Air Forces (PACAF) Air Defense missions.
The company will also deliver communications to enable sustained command and control (C2) for Air Defense of the United States.
For more than 30 years, General Dynamics has provided both First Air Force (AFNORTH) and PACAF with C2 enterprise communications solutions, services and logistical support.
Work will be performed at Hampton, Virginia; Rome, New York; Tyndall Air Force Base, Florida; Joint Base Lewis-McChord, Washington; Joint Base Elmendorf-Richardson, Alaska; and at Wheeler Army Air Field, Hawaii, along with support at additional locations worldwide.
"General Dynamics will continue to assist the Air Force by maintaining its existing systems and integrating current and new technology solutions for the air defense network," said Edward Hudson, vice president and general manager of General Dynamics Information Technology's Advanced Technology Solutions sector.
"Our highly experienced team understands the unique challenges facing the Air Force and this program's significance in supporting critical national security objectives."
gdit.com/
---