Crystal
By Roger Franklin, Chief Executive Officer
2016 will be remembered as a major milestone for Crystal and our nation. (crystalcc.com)

The company is celebrating 30 years of service to the satellite and broadcast industry and the USA has witnessed the most dramatic election cycle since the birth of this great country. Crystal is proud to provide technology that enables the broadcast and satellite industries to better manage the distribution of content, which includes news and support of troops at home and in the field. Personally and professionally, this milestone is a great source of pride. As I look back on 30 years of working with some major broadcasters, governments, and satellite operators to improve operational efficiency, it is easy to see how dramatically the industry has evolved.
As this article is being written, Crystal has just finished an anniversary celebration at the "New" NAB Show New York, in the company of amazing industry peers who have faithfully supported the company over these last 30 years, and who ultimately made this milestone possible.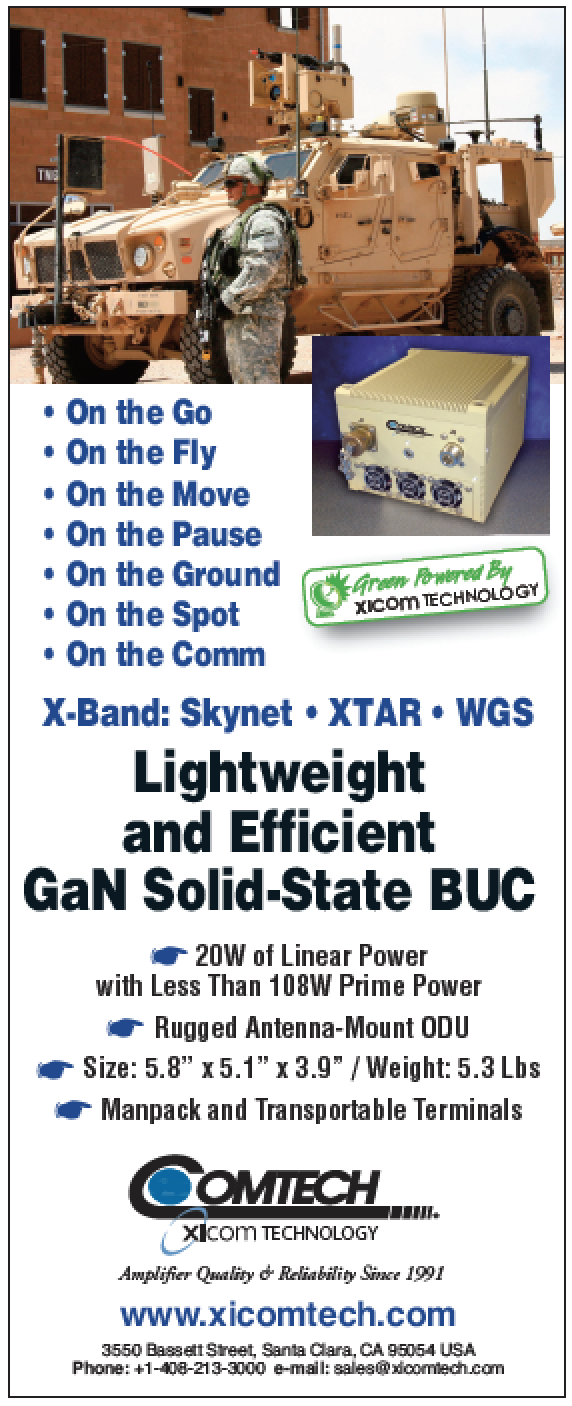 Crystal continues to grow and support customers across a wide range of sectors, especially military systems. The industry has had a number of challenges over the past 12 months, but also a number of exciting opportunities, which have encouraged new development and innovation.

Carrier ID
In 2014, Crystal launched the Carrier ID (CID) Detection System, enabling users to verify they have the correct ID allocated to their carrier. A great deal of interest is being generated in this system from satellite operators and users alike, spurred, in part, by the current and upcoming CID deadlines.
Naturally, in the first instance, CID deadlines are affecting the broadcasters as the World Broadcasting Union's International Media Connectivity Group's (IMCG) requirements for all SCPC and MCPC transmissions require all to have CID by the end of next year.
However, as I argued in MilsatMagazine earlier this year, the military should be embracing the technology as well if unplanned or intentional interference is to be defeated.
With the military being one of the largest users of satellites and satellite equipment, there is no denying that having them on board with the Carrier ID mandate will be a tremendous aide in the fight against interference on a global scale. The military is no stranger to the hassles of interference— they know that having CID allows for simple and almost immediate resolution. CID can also enhance the identification of the enemy through the implementation of exacting analytics.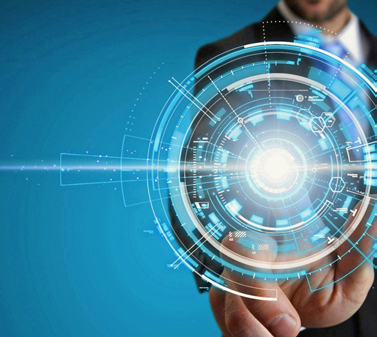 This year has not seen the mass move by the industry to implement CID as had been expected. The lack of adoption is partly due to the FCC moving their deadline for US broadcaster implementation back to September
of 2017. Next year will likely be different, as a number of deadlines are suddenly looming. As CID implementation begins, more and more users will introduce CID with all of their transmissions.
For the military, that will also mean that if you are not using CID, you may end up being instantly recognizable as a military user, and that is definitely not an acceptable position with this technology and mandate.
Crystal's detection solution enables users to ensure that CID is correctly transmitting, even when a terminal is moved. This will be particularly important in the Satellite News Gathering (SNG) as well as the military environments, where satellite equipment is often carried to remote areas and in motion during operation.
Networks Are Increasing
Satellite networks are under increasing competition from other delivery methods. However, as Alan Young, Chief Technical Officer at Encompass, pointed out during a Teleport of the Future event Crystal hosted earlier in the year, "Satellite still has some really strong characteristics when it comes to distributing video, one of those being that it is extremely reliable." He continued by pointing out that this was one of the main reasons CID is relied upon by many broadcasters.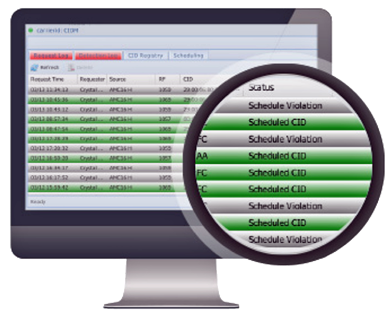 The same can be said for a wide cross-section of satellite users—for the military, it is often the only technology able to provide connectivity in remote areas, or in a moving vehicle.
Despite stiff competition, satellite networks are increasing in number and new hybrid networks are evolving or being implemented by the satellite providers.
At the same aforementioned event, Tom Johnson, the Director of Teleport Operations at Intelsat, commented, "What we have been seeing over the last several years is that a lot of our customers are global. These customers are in multiple teleports and there seems to be an insatiable appetite for bandwidth, and hybrid network capability."
As these networks grow in size, the need to monitor them increases, as well. This has been echoed by increased interest in Crystal's monitoring solution (Crystal Control™), which monitors multiple networks 24/7 and alerts to anomalies as well as records user interaction to help with training and avoid repeat issues. The company already has a number of military customers using this system across large networks, and with great success.
Supporting The Armed forces
Crystal is also supporting the military in other ways— this year, the company was honored in a ceremony on August 12th with the Seven Seals Award for leadership by the Employer Support of the Guard and Reserve (ESGR) organization.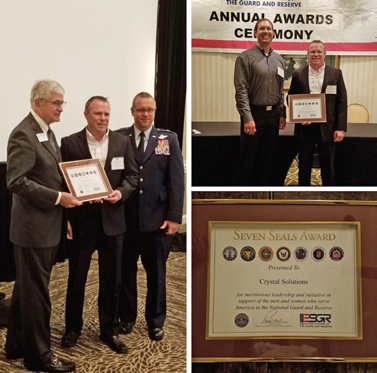 The Seven Seals Award is presented in recognition of significant achievement, initiative or support that promotes and supports the US National Guard and Reserve. In our case, this award was in recognition of the company's support to one of our employees, Jason Chatham and his family. Chatham serves in the Naval Reserves, Naval Special Warfare community, and has been called upon for two tours of duty since working for us. Crystal was extremely honored to receive the recognition, but in truth, it was only natural to support Jason as he fulfills this commitment to our nation through his selfless service. In addition Crystal has two other service veterans: Joe Cleveland, Sr. Account Manager for sales; and Michael Atherton, a senior service team member. Both of these servicemen are valued employees at Crystal and we are pleased to have them as part of the Crystal team. In Joe's case, he has been with the company for more than 13 years.
The Future Of Military Satellite
Satellite will continue to be a critically important tool for military communications. At the same time, to continue to support larger, more complex networks, the technology must constantly evolve to meet the ever-changing demands.
Crystal is excited to be working in this industry and offering innovative solutions to enable the ever-changing landscape of MILSATCOM... here's to the next 30 years.
www.crystalcc.com
---
Hiltron Communications
By Jan Molter, Managing Director
Part of the Danmon Group, Hiltron GmbH is Germany's leading integrator of satellite and wireless transmission systems for applications such as broadcasting, telecommunication and defence.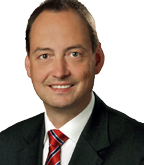 2016 has proved an active and successful year in all three of these business sectors. They are, of course, closely related both socially and technically. In social terms, broadcasting and telecommunication foster human understanding. Defence, when needed, adds extra resources when and where required to maintain global security.
Aerospace Satellite Tracking System
The company recently completed the installation of a global satellite tracking system for one of the world's largest aerospace companies. The system includes six Hiltron HMAM motorized satellite antenna mounts integrated with a Hiltron HACU antenna control unit and associated motor-control electronics. HMAM (Figure 1) is a high-precision, motorized satellite antenna mount designed for two-way VSAT communication or receive-only downlink applications. The antenna can be used for a wide range of applications that include broadcast and telecommunication downlinks.
An optional motorized feed changer allows the head to be moved quickly to a new position for switching between frequency bands. HMAM comes complete with professional-grade drives for azimuth and elevation plus a high-accuracy polarization drive. The combined head and drive form a three-axis motorized mount with 180 degrees of azimuth adjustment, 90 degrees of elevation adjustment range and fully adjustable polarization.

Each of the six installations in the global satellite tracking system is configured to operate in main-plus-backup roles. Two are located at ground stations in the southern hemisphere, two in Europe and two in North America.
Each HMAM mount supports a 2.4 meter dish and is fitted with a wind sensor which activates a safety lock if wind speed exceeds 80 km per hour. The system is being used in a variety of modes to ensure continuity of the client's satellite network.
Naval Fleet Data & Voice Comm Systems
In the naval communications category, Hiltron Communications also recently completed data and voice communication systems for one of the largest fleets in the NATO Maritime Group. The project was carried out in partnership with a major European company which specializes in naval electronics. This was the latest in a series of projects which has been ongoing on a ship-by-ship basis since 2011. Each installation provides the codec facilities needed for secure satellite-based communication between vessel and land, including IP network access and vocal telephony. The previous systems have proved highly reliable and are based on Vocality codecs, which are among the most efficient of their kind currently available.
Ship to shore communication is a vital aspect of naval operation and is much easier to achieve using satellite links than traditional radio technology. Vocality multiplexers provide the full range of user-facing connectivity, while managing the bandwidth used in multiplexing the services between locations. Four variations are available: portable V25 and V50plus and rackmount V150 and V200. Each voice and data multiplex offers a different layout and density of ports such as voice, Ethernet, serial data or ISDN. As they all operate the same software, their management interface is nearly identical and they are all interoperable.
Long-Range Link
Long-range links are a natural application of satellite communication technology, whether for defence or civil applications. We recently initiated a satellite link that will be used to carry broadcast television content from South America to viewers in Europe. The system is located in one of the Baltic states and needed to be live by the end of Q2 in time for the 2016 Summer Games in Rio de Janeiro. The new link is a complete turnkey solution with five active channels.
The link is designed to operate as a complete backup system, which can be switched into action if the primary feed fails. Initial planning was completed in partnership with one of the world's largest satellite fleet operators. A site survey was conducted in the third week of February. Assembly subsequently took place at our headquarters near Stuttgart prior to factory acceptance tests, followed in turn by on-site integration, commissioning and acceptance.
SORBAS SATCOM Product Series
The global tracking system project is the latest in a long series of successful HMAM installations. HMAM forms the core element of our SORBAS satcom product series which is designed to form the heart of customized satellite communication systems. Other elements of the SORBAS include the Hiltron HMCS monitoring and control software, HCS universal control unit and HDCU de-icing control unit.
Another element of SORBAS is the Hiltron HCS-Core. This is a control element for tasks such as switching downconverters, integrated receiver/decoders, digital video broadcast encoders, high-power amplifiers and waveguides. HCS-Core is available in 2U high full-rack-width and half-rack-width versions. The full-rack-width model can accommodate up to 16 modules and is Hiltron's largest and most versatile SATCOM controller to date. The current range of cards includes a monitor, control and power supply for fiber optic devices, a fiber-optic switch, LNB redundancy systems for C- and Ku-band, HPA redundancy control, redundancy for DVB MPEG encoders/modulators/IRDs and a generic monitoring and control module.
The Hiltron HACU is designed to control three-axis motorized antennas. The antenna control unit and associated motor-control electronics are contained in an IP65-rated weatherproof outdoor housing with a hinged front access port secured by dual key screws. The HACU can be operated from a PC running a graphic user interface compatible with standard web browsers. The control GUI displays all the information required to set and maintain azimuth, elevation and polarization, including current and target positions plus a database of potential accessible satellites.
The Hiltron HDCU-E is a combined ice-sensing and dish heating controller for use with large satellite antennas and is capable of handling up to 450 kilowatts of power across multiple heating groups. Each group is divided into three, independently-controlled heater arrays. Each array, in turn, feeds up to three antenna heater circuits. A four-group configuration, for example, allows control of 12 arrays addressing a total of 36 heating circuits.
This modular control approach permits easy configuration of parameters such as antenna size, number of heater pads and the power requirement of each pad. Snow detection is via a reflective sensor with a polarizing filter. Each heater circuit is individually supervised and controlled via user-adjustable minimum and maximum thresholds. Sequential switch-on is performed within the controller to prevent rapid changes in current load when the antenna heating process is activated or deactivated. Sequence timing is user-configurable.
SATCOM Trucks & Flyways
Hiltron has long been Germany's leading provider of fully integrated systems for satellite newsgathering (SNG) trucks, both before and since the switchover from analog to digital technology. The knowledge and experience gained by the company enabled us to design highly reliable, efficient and easy-to-operate solutions for mobile military communications.
The central element of these systems is the Hiltron HSACU satellite antenna control unit. This provides fully-automated satellite auto-acquisition and is compatible with all leading motorized SNG antennas. Housed in a compact rack-mountable chassis, the control unit provides easy and efficient control of three-axis motorized antennas of up to 2.4 meters diameter. Azimuth, elevation and polarization control are performed entirely in software.
Full control of the Hiltron HSACU can be performed locally or from a remote IP browser. Local control is achieved via front-panel pushbuttons and a color touch-panel graphic display. In IP remote control mode, the entire system can be controlled from wherever is convenient to the SNG workflow. Fully automated acquisition of accessible satellites can be achieved within less than 2 minutes.
An internal DVB-S/S2 tuner is provided for satellite verification. Heading determination is performed using a GPS and/or a fluxgate compass. The HACU-DSNG includes dual-axis compensation of truck inclination. It is compatible with resolvers, potentiometers, inclinometers and direct-current drive-motors.
Looking Ahead
2017 looks set to be another active year in the military communications business, given the continued need for reliable, efficient and easy-to-operate tools. A significant trend is the increasing demand for compact systems that can be transported easily.
In late Q4, Hiltron completed and delivered a satellite communications flyaway system ordered by a European defence agency. This incorporates a 2.4 meter antenna and is designed to allow secure communication to be made from practically any location. The entire system packs into transit cases and can be deployed by two trained individuals within 30 minutes.
The Hiltron HMAM is operational in several defense-related systems around the world, meeting full military-market demands in terms of very high build quality, high operational precision, and ease-of-use. It has the additional advantage, increasingly important for many customers, of being accountant friendly. This combination of assets is increasingly appreciated by our clients both in the military and civilian communication sectors.
hiltron.de
---
Honeywell Aerospace
By Tom Hart, Vice President, Defense and Space
This has been the year of connectivity for Honeywell Aerospace.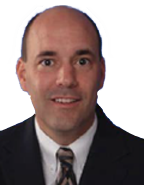 In today's fast-paced world, the expectations are to be connected at all times, whether in the office, on an airline or even on the battlefield.
For more than 25 years, Honeywell has been a leader in satellite communications (SATCOM), and this year, the company made major advancements toward the future of connected flight by officially introducing a high-speed, consistent and—most importantly—global connectivity solution for militaries, travelers, pilots, operators, and governments around the world.
Connected Military
This year, the company announced the expansion of Inmarsat's Global Xpress and Honeywell's JetWave hardware for military and government use.
Global Xpress will provide the same consistent and high-speed connectivity experience for military and government users that commercial users receive, improving situational awareness while enabling soldiers to communicate more effectively in battle.

Together, Honeywell's and Inmarsat's connectivity solutions will usher in a battlefield of the future that's not inhibited by spotty, slow and unreliable connectivity.
Military personnel will have unprecedented communication capabilities to provide live video updates and share information across the world using high-speed, high-bandwidth and secure connectivity.
Crews in the air will experience the same WiFi experience as they would expect to receive on the ground, enabling advanced communication capabilities to improve situational awareness and mission success.

Why is access to consistent and reliable high-speed data important for the military and government? In today's military environments, aircraft generate massive amounts of data that needs to be shared to keep a tactical advantage in battle.
Honeywell is uniquely positioned with deep expertise in avionics, engines, satellite communications, and software-based services to connect this data to the people who need it, who make it actionable and who use it to make informed decisions.
Honeywell's hardware and the Global Xpress service will provide users with data speeds on average of 8 to 16 Mbps. However, it's the ability to transmit globally and uniformly at this speed—without interruption—over very long distances and in non-traditional flight paths—that is the key differentiator.
Connected Aircraft
For the past several years, one of Honeywell Aerospace' primary missions has been to bring better connectivity to the sky.

The company wanted to provide an in-flight WiFi solution that works just like being at home or in the office. This solution needed to be built to support today's connected consumers and provide reliable and global service. There was no option of downtime.
In 2016, the company achieved a major milestone with the firm's partner, Inmarsat, and accomplished a joint goal for global, reliable connectivity by launching the Global Xpress connectivity system.
The company spent two months testing Global Xpress during a world tour on Honeywell's 757 flying test bed, flying more than 45,000 miles to more than 10 locations around the world.
During the trip, connection was sustained over land and sea, demonstrating that Global Xpress could provide fast and reliable connections anywhere on the planet.
This demonstration showcased that Honeywell's JetWave SATCOM hardware was ready to enable business and commercial aviation aircraft to connect to Inmarsat's Global Xpress Ka-band service, bringing more bandwidth, data storage, processing and better in-flight connectivity to the aviation industry.
---
Hughes Defense & Intelligence Systems
By Rick Lober, Vice President and General Manager, and MilsatMagazine Senior Contributor
This past year has generated great optimism at Hughes, as the commercial satellite industry and the Department of Defense (DoD) have worked in conjunction to define much needed technology and innovation strategies for the future.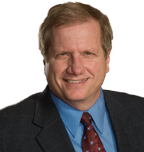 From discussions about the Wideband Analysis of Alternatives (AoA) to deploying commercial satellite technology for greater resiliency and security, Hughes notes an increased interest from military users and decision makers to formally implement commercial technology into the military space architecture.
As we anticipated, the need for advanced airborne ISR capabilities continued to grow throughout 2016, with demand including both manned and unmanned platforms. Effective airborne communications requires adaptable technology in space as well as on the ground, where equipment must support mobility for all types of users, incorporating technical enhancements to support continuous connectivity, open architecture designs, and various security and cyber safeguards.
All of these actions are driven by one crucial requirement—ensuring military agility and responsiveness. During this year, the DoD keenly focused on the need for advanced technological innovation to support these evolving requirements.

Hughes Defense & Intelligence Systems Division (DISD) anticipated the growing needs and produced a new advanced product in our HM200 modem that provides an open architecture, which allows the modem to work seamlessly with any qualified antenna as well as special security enhancements for operation in contested environments.
To further demonstrate the much-needed capabilities of the HM200, Hughes was selected to provide airborne SATCOM by a variety of manned and unmanned ISR platform integrators in 2016. This area remains poised for growth in 2017 as we also look to grow our offerings to deliver high quality en route airborne SATCOM, similar to our commercial airline solutions.
Hughes is continuing to see two major elements as key to enhancing the agility that the company's terminals can provide. The first relates to the SWaP footprint of equipment and hardware. For mobile users and platforms to truly be agile while "on the move," their equipment must be small and lightweight. This cannot be overlooked, as unmanned aerial platforms continue to get smaller, while demands on their capabilities increase.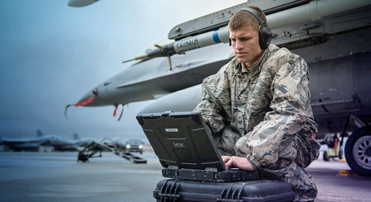 With equipment manufacturers increasing their focus on small and low-power antennas and modems, the Hughes HM200 airborne modem meets these new standards and can provide data rates over 10 Mbps, even on rotary-wing platforms. These manned and unmanned rotary-wing platforms depend on cutting-edge satellite technology to support their constantly changing missions and environments.
Military leaders worldwide have told us we must continue to innovate, with the goal being to deploy this technology to deliver full connectivity in only minutes. These innovations around SWaP have breathed new life into SATCOM equipment manufacturers, as the hardware in this arena was once considered too big to operate efficiently in the field. Hughes has now achieved reduced airborne system SWaP footprints that also boast roll-on/roll-off capabilities for certain vehicles for rapid deployment.
The other critical element in supporting terminal agility is open systems architecture for military satellite communications networks. Commercial SATCOM system providers have designed their technology to seamlessly augment and complement military satellite communications capabilities. In the contested space environment, diversifying the range of communication paths creates greater resiliency while also complicating the ways that adversaries can target critical space resources. As we see payloads, sensors, software, and computing algorithms and devices continuing to evolve much faster than the vehicle platforms, creating new interoperable component/subsystem interfaces for enhanced modularity represents an opportunity to minimize future lifecycle costs and adapt rapidly to changing threats or newly available technologies.
Hughes continues to focus on terminals and the supporting modems to augment this flexibility and to enable faster sharing of vital information. The company's mission is to ensure that US commanders have the option of strictly using military assets or relevant commercial systems—or a combination of the two—to give them the most operational flexibility and effective capability across various frequency bands.
Beyond the growing agility requirements, security continues to play a large part in the new technologies that DoD is considering. DoD's work in cooperation with commercial technology companies, such as Hughes, is showing the DoD users that protected tactical communications is a very big priority. Hughes knows that a cost-effective and efficient approach to protected tactical communications is critical, especially as our potential adversaries' ability to disrupt communications for those systems continues to grow. Recognizing this need in addition to the urgency for more resiliency and agility in space, Hughes sees a possibility for protected tactical capabilities in the near term.
Since 2012, Hughes has developed in-depth experience with the integration of secure waveform enhancements. In addition, the company has deep knowledge in design and development that can help create considerable cost savings sooner, while also extending communications capabilities.
2016 has been significant in creating more industry-government collaboration on how best to design and implement next-generation capabilities.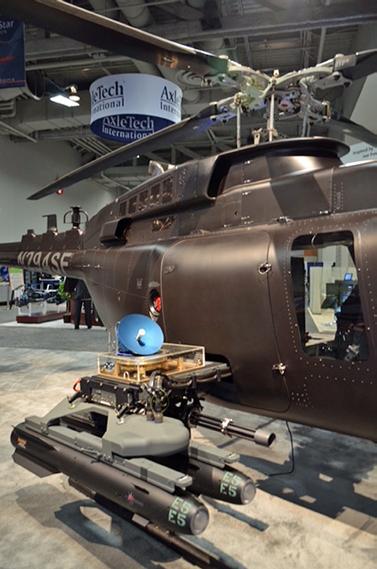 Today's information-centric military, operating in a contested environment, wants to work with commercial providers to fulfill its needs for more flexible systems. The military doesn't want closed systems; they know they want interoperability and must have it sooner rather than later. With the Wideband AoA ready to be introduced and
in-depth planning about to start, Hughes would like to see more commercial capabilities and requirements built into the plan from day one, not as an afterthought when the need for more bandwidth arises months or years into the program.
There needs to be long-term commitment that promotes agility and cost efficiencies; having the government simply buy a transponder for three months is not a sustainable action plan. All of the innovation discussed here shows that the time and the ideas are ready now.
Hughes looks forward to an active 2017 in the continuation of the intersection of the military and commercial satellite space and the relationship building that comes with such a dynamic blending.
defense.hughes.com/
Rick Lober is the Vice President and General Manager of the Defense and Intelligence Systems Division (DISD) at Hughes Network Systems, LLC. In this role, he is responsible for applying the company's broad range of SATCOM technologies and services to the worldwide defense marketplace and intelligence community. This includes both fixed Ku-, Ka- and X-band VSAT and mobilesat products and systems. Applications cover satellite communications on the move for both ground based an airborne platforms along with numerous classified development programs.
---