Space & Missile Systems Center's GPS III Satellite Build Invitation
The Space and Missile Systems Center released a solicitation on January 8 seeking proposals for the Global Positioning System's GPS III Space Vehicles 11+ Phase 1 Production Readiness Feasibility Assessment contract.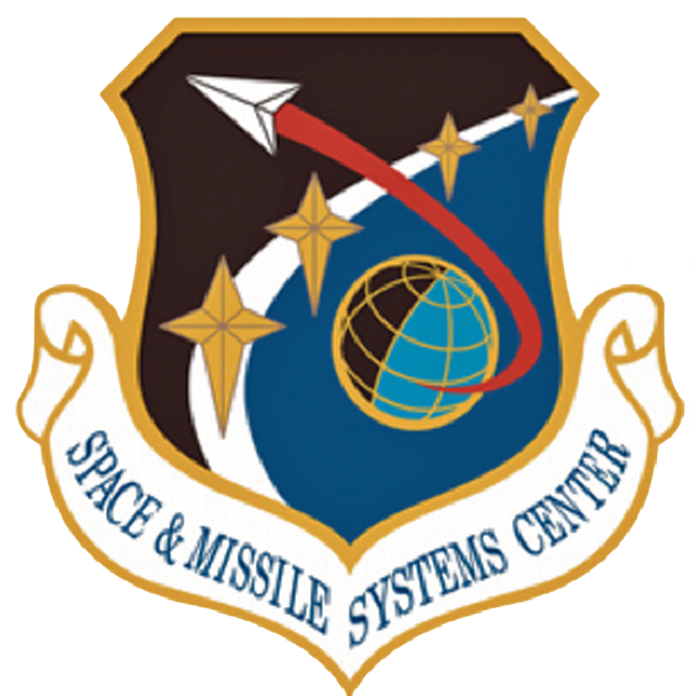 This solicitation is for a competitive, firm-fixed-price acquisition with up to three contracts not to exceed $6 million, with a base contract of $5 million and a 26 month period of performance, plus two $0.5 million options with a six month period of performance for each option awarded, for a total possible period of performance of 38 months. SMC's GPS Directorate intends to award the GPS III Phase 1 contract in the third quarter of fiscal year 2016.
The scope of this effort includes insight to the contractor's readiness efforts in preparation for the Phase 2 competition for production SVs and includes access to design artifacts as well as a demonstration of navigation payload capability.
GPS III SV11+ will use the current GPS III SV01-08 requirements baseline with the addition of a redesigned Nuclear Detonation Detection System Government Furnished Equipment (GFE) hosted payload, a Search and Rescue/GPS GFE hosted payload, a Laser Retro-reflector Array GFE hosted payload, Unified S-Band compliance capability, and a regional military protection capability.
No changes are allowed to the GPS Next Generation Operational Control System or Military GPS User Equipment interfaces.

Operated by U.S. Air Force Space Command, the GPS constellation provides precise positioning, navigation and timing services worldwide seven days a week, 24-hours a day.
"Industry told us they were ready to compete for the GPS III space vehicles. We listened and are looking forward to working with industry to assess the feasibility of a follow-on, competitive production contract," said Col. Steve Whitney, director of SMC's GPS Directorate.
---
Joint Fires Teamwork Model Tested By National Guard
Members of the Army and Air National Guard from Washington state, California and Oregon joined in a test of battle communications and force integration at Camp Murray, Washington over a few days last November.
This was the first ever squadron-level joint live, virtual and constructive joint fires training event that tied digital simulations involving air support operations squadrons, an air support operations center and tactical operations centers into live field training.
Led by the Washington Air National Guard's 116th Air Support Operations Squadron and 111th Air Support Operations Squadron, Exercise Cascade Warrior 2015 drew participation from the California Army National Guard's 40th Infantry Division, the Oregon Army National Guard's 41st Brigade Combat Team and Washington's 81st Brigade Combat Team.
Cascade Warrior included core joint terminal attack controller (JTAC) teams operating in a close air support simulator alongside two brigade tactical operations centers (TOCs) at the 116th ASOS, a new prototype simulator system running at the 111th Air Support Operations Center with 40th Infantry fires staff integration—all connected digitally and via radios and satellite to 116th ASOS JTACs in the field.
The ASOC simulator is a "prototype for a system of record" for Air Combat Command, said Senior Master Sgt. Greg Kassa, simulations operations chief for the 111th ASOC.
A separate simulator at the 116th is a pre-cursor for a large-scale 270-degree dome simulator that is set to be built in 2016 as part of larger Washington Air National Guard Close Air Support Simulations Center of Excellence at Camp Murray.
The exercise was the culmination of "several years of hard work and progressive steps that started very simply on a bar napkin, and [it] has grown in scope each year," Lt. Col. Raed Gyekis, commander of the 116th ASOS. "It has now successfully expanded to include amazing out-of-state support by the entire Joint team from Washington, California, Oregon and agencies in the DoD."

The U.S. Air Force Research Laboratory provided support and equipment for the simulation. It was "the first time ever for an ASOC to be using AFRL equipment in a real-world exercise," said Dr. Leah Rowe, a senior research psychologist at AFRL, headquartered at Wright-Patterson Air Force Base, Ohio.
"From a research perspective, allowing operators to use the system we designed in a real world scenario allows for better operational alignment for R&D," said Rowe. "It allows us to design training like we would use in the real world, to train like we go to war. We're able to harvest data from the system to make it more applicable to warfighting. Partnering with the Washington Air National Guard here has been a tremendous win for us. It's a win-win. They get training. I get research."
The AFRL simulator at the ASOC, with the help of several Washington Air National Guard communications experts and a lot of troubleshooting, vastly improved communications with participants throughout the simulation, said Gyekis.
"This is a huge step forward, connecting our entire joint fires team in a Washington Air Guard exercise. Like we have in the past, we will continue to build on this year's success, as we link the new CAS Dome Simulator with the improved ASOC Sim and an even more robust training presence from our partners at the 40th Infantry Division, 81st BCT and 41st BCT," said Gyekis.
At both of the Tactical Operations Center tents set up in the 116th ASOS compound during the exercise, a team worked to integrate the ASOC system. "We try to mimic the machine at the ASOC," said Staff Sgt. Justin Fajardo, of the 111th.
"We want to make sure the players have the same setup as we do. All systems need to be talking with no errors on it. When things are not connecting, we put our brains together to keep the systems up."
"We're getting our handshake down," said Sgt. Ben Wiley, of the 41st Infantry Brigade, out of Oregon, as he worked in the TOC alongside TACPs from the 116th ASOS. "The Air Force and Army are putting our ducks in a row for real-world situations."
"We have to work together, support each other with assets and make ourselves more relevant for the fight," added Capt. Dean Blachly, of the 41st Infantry. "We get to come up and see what [the airmen] do and share our perspective from the ground."
Soldiers and Airmen experienced different aspects of the exercise. "The goal is to flow our Guardsmen through each of the stations, allowing them to experience the field perspective, the simulation perspective, and the operations center perspective—all three within the span of the same exercise," said Master Sgt. Nicholas Wise, operations superintendent for the 116th ASOS.
In a wooded area several miles away at Joint Base Lewis-McChord, JTACs and radio operator/maintainer/drivers (ROMADs) relayed information from the ground back to Camp Murray. "The end state is calling in air strikes to put bombs on target," said Lt. Col. Erik Eliel, director of operations for the 116th.
Army Guard joint fires observers coordinated with the JTACs and ROMADs on the ground.
"We're doing a lot of really good integration, coordinating fires, getting used to talking to each other, just like we do downrange," said Staff Sgt. Alex Wood, a joint fires observer with the 81st Brigade Combat Team.
"Two wealths of knowledge come together and it's amazing," added Sgt. Paul Martinek, another joint fires observer with the 81st. "It's great to sit down and have face-to-face meetings so when we're downrange we'll know who we're dealing with."
With a successful test of the ASOC simulator by the 111th ASOS in the books, the AFRL will enter into a memorandum of agreement with the 111th to become the first user of the new system starting in March 2016, around the same time that the 116th ASOS plans to open its immersive dome simulator facility.
Furthermore, Air and Army Guard units will continue their work to improve live maneuver integration at Joint Base Lewis-McChord,
said Gyekis.
Air Combat Command observers were on hand at Camp Murray and Joint Base Lewis-McChord for the exercise to "see what's possible, how to do it and how this same training can be exported to other states," said Gyekis. "It's a great opportunity for Washington and our West Coast Guard partners to lead the way with joint fires."
Lt. Col. Craig Sandman, cell chief for the 40th Infantry Divisions Joint Air Ground Integration Cell, who brought his team from California to participate in the exercise, emphasized the opportunity for ongoing collaboration.
"Instead of separate efforts, it's all one team effort," said Sandman. "We will definitely be a part of this again next year."
Article by 1st Lt. Hans Zeiger, 194th Wing, USAF
---
Early Entry SATCOM Capabilities For US Army
In an increasingly complex world, the Army must be capable of supporting multiple contingencies simultaneously and at a moment's notice, with the ability to rapidly deploy and communicate anytime, anywhere, at every stage of operations.
A new duo of light-weight, portable satellite terminals, called Transportable Tactical Command Communications (T2C2), will provide early entry units in air-to-land missions, as well as follow-on units at the tactical edge, with a lite (v1) and heavy (v2) variant of high-bandwidth, deployable satellite dishes, to keep Soldiers and Commanders connected to the network and well informed.
"Our mission as an Expeditionary Signal Battalion (ESB) in the Pacific is to deploy on short notice anywhere within the course of the Pacific theater, which is over 50 percent of the globe," said Lt. Col. Mark Miles, commander for the 307th ESB. "We as an Army fight on the network, every element has a requirement to be a part of the digital effort that enables our military."
Within minutes of hitting the ground, T2C2 Lite v1 will enable early entry forces access via satellite to the Army's tactical communications network backbone, Warfighter Information Network-Tactical (WIN-T).
Enabled with connectivity, these forces can obtain the advanced situational awareness and mission command capabilities needed to conduct entry operations and set the stage for follow-on forces and the scalable buildup of additional network infrastructure.
In later operations, T2C2 Heavy (v2) will extend the Army's network to the tactical edge by enabling company level command post/forward operating base communications. Additionally, in more mature operations T2C2 Lite (v1) could be used to support special expeditionary teams that require network access for their unique mission sets.
WIN-T is the Army's tactical transport mechanism that delivers high-speed, high-capacity voice, video and data communications throughout theater, and both the T2C2 Lite and Heavy variant can bring that powerful network capability to the most remote and austere locations.
T2C2 is an Acquisition Category III program of record that was established in May 2014 to meet immediate fielding requirements for an Army satellite communications (SATCOM) terminal that can be jumped with Airborne units, and/or deployed via commercial aircraft using overhead spaces, and also to support forward company command posts.
The T2C2 program was approved for Milestone C on November 18, 2015, by the Milestone Decision Authority, the Program Executive Officer for Command, Control and Communications-Tactical (PEO C3T). At that time, T2C2 was approved to proceed with the Low Rate Initial Production (LRIP) portion of the production and deployment phase for the purpose of conducting product verification testing and an Initial Operational Test and Evaluation (IOT&E) in preparation for a Full Rate Production (FRP) decision.
The Army awarded the first T2C2 LRIP delivery order on December 11, worth $3.26 million, under a single award Indefinite Delivery/Indefinite Quantity (IDIQ) Small Business Innovation Research (SBIR) III contract to GATR Technologies for both T2C2 Lite (v1) and T2C2 Heavy (v2). SBIRs were created to stimulate technological advancement by increasing small business participation in federally funded research and development projects.
The three-phase competitive process allows proposals to be submitted in response to Department of Defense requirements. This acquisition approach supports innovation, small business initiatives, leverages previously invested funds in the SBIR program, and reduces risk by the reuse of testing and logistics data from other services.
Because the T2C2 solution is inflatable, it can provide a larger dish size with increased capability and bandwidth efficiency in a smaller package. The Lite version fits in just two soft-side carry on cases. The highly expeditionary inflatable satellite antennas provide the commander with increased operational flexibility and speed in maneuver.
The unique GATR system design, a parabolic reflector in the center of an inflated sphere, provides approximately twice the aperture of a rigid antenna of similar volume when packed for transport. Doubling aperture size equates to at least two times increase in gain. The additional gain increases network efficiency and translates into a 50 percent reduction in the amount of satellite bandwidth required to operate both T2C2 variants.
The Army has already been utilizing the inflatable satellite antenna for operations and training exercises. The 82nd Airborne Division has successfully "jumped" with the inflatable GATR 1.2m satellite during exercises and during Joint Forcible Entry operations at Network Integration Evaluation 16.1 in October, the 82nd Airborne Division successfully air-dropped the inflatable satellite antenna (the 2.4 meter ), set it up and utilized the capability to provide early entry network communications during the mission.
Additionally, during a recent air assault mission at the Joint Readiness Training Center (JRTC), in Fork Polk, Louisiana., the 2nd Brigade Combat Team, 101st Airborne Division used the 2.4 meter antenna to successfully activate Command Post of the Future (CPOF) and Advanced Field Artillery Tactical Data System (AFATDS) over the WIN-T network.
Fighting in a complex world requires equipment that is easy to transport, easy to set up and easy to operate and maintain. The Army anticipates that both versions of T2C2 will fill specific expeditionary requirements to better support multiple, unexpected contingencies.
If Army units have individual operational needs for SATCOM capability outside the T2C2 program, there are many contract mechanisms within the program office that allow the Army to procure non program-of-record SATCOM systems in response operational needs statements. The end result is to keep Soldiers connected, at all times, in all environments, at all stages of operations.
Article by Amy Walker, PEO Public Affairs
---
General Dynamics Missions Systems Manpack Connects With MUOS
The General Dynamics Mission Systems' two-channel AN/PRC-155 MUOS-Manpack radio has successfully provided voice and data communications with on orbit Mobile User Objective System (MUOS) satellites during a recently concluded government test of the MUOS satellite network.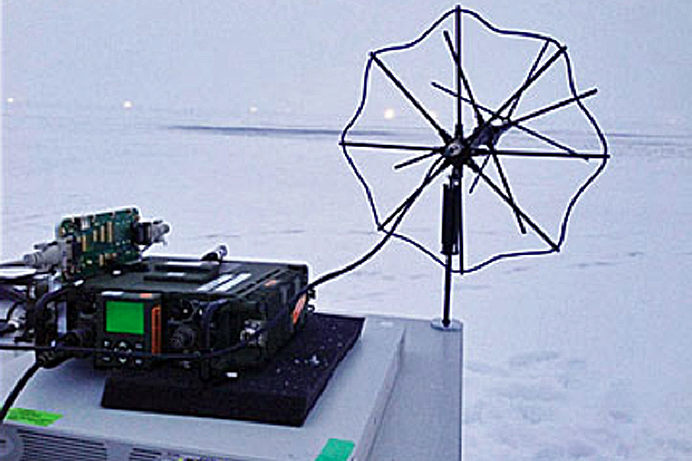 The demonstration was part of an Army conducted customer test with the AN/PRC-155 MUOS-Manpack radio running terrestrial waveforms—the Soldier Radio Waveform and the Single Channel Ground and Airborne Radio System waveform—simultaneously with the MUOS waveform. The demonstration, paired with Navy MUOS operational tests, will help determine if the MUOS waveform is ready for operational use across the services.
The Lockheed Martin-built MUOS satellite communications network is the new global communications network for secure, smartphone-like voice clarity and robust data communications for U.S. Department of Defense and government personnel. The AN/PRC-155 Manpack radio is currently fielded to the U.S. Army and is a communications hub connecting Army personnel to the Warfighter Information Network—Tactical (WIN-T) and other local and wide area military communication networks.
The General Dynamics PRC-155 MUOS-Manpack radio is equipped with a high-power amplifier that provides the radio signal strength needed to reach the MUOS satellites that are in geo-synchronous orbit above the Earth's equator. Using both channels, the PRC-155 is the bridge that connects different radios and waveforms used by soldiers across a mission area. The PRC-155 MUOS Manpack receives a call from a tactical radio on one channel, routes and retransmits the call using the second channel, sending the call to a satellite communications network, like MUOS or other tactical communications network.
There are currently 5,326 PRC-155 Manpack radios fielded to the Army providing secure line-of-sight and satellite communications connectivity for Army personnel deployed in places where other communication networks are unavailable or inaccessible.
gdmissionsystems.com/
---