A Kratos Constellations Podcast Presentation
This Kratos Constellations podcast discussed the Electromagnetic Spectrum Operations (EMSO) of the Department of Defense. With the RF spectrum used by satellites now considered contested and congested, the particpants talked about the role EMSO plays in electromagnetic attack, protection, and support.


Dr. William Conley
The guest was Dr. William Conley, who, prior to his current position as Senior Vice President and Chief Technology Officer at Mercury Systems, was the former Director of Electronic Warfare for the U. S. Department of Defense, and Executive Secretary for the Electronic Warfare Executive Committee, where he advised leadership on electronic warfare capabilities.
The original interview was edited for brevity and format.
Listen to 70 additional podcast interviews on Constellations --- www.kratoscomms.com/constellations-podcast
John Gilroy (JG), Host of Constellations
Welcome, Dr. Conley. Electronic attack, electronic protection, and electronic support, once considered separate, now fall under Electromagnetic Spectrum Operations, or EMSO, where they are battle managed together. Should the electromagnetic spectrum be considered a domain of military operations alongside land, sea, airspace, and cyberspace?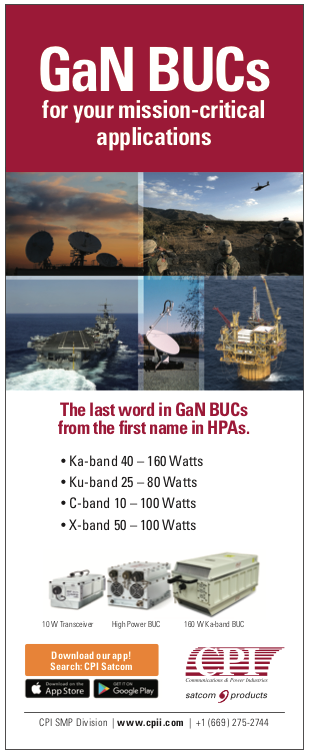 Dr. William Conley (WC)
Thanks for having me. You've cut to the heart of the domain conversation. It's important to understand the history of why the Department of Defense uses the word domains. Land, air, and sea were recognized as war-fighting domains decades ago and were aligned to the three military departments.
As we increase the jointness of our force, the concept of the domain has evolved in terms of how it's included in our operational doctrine, namely as a way for the joint force commander to have subordinate commanders that are responsible for a part of the fight. William Conley: When we talk about the EMS as a domain, it really comes down to having the joint force commander that's responsible for all those operations, commanding and controlling and making sure the right decisions are being made.
JG
In the context of emerging space operations, how do you see space signals intelligence (SIGINT) supporting electronic warfare (EW)?
WC
Domains are really more about the command relationships and not about the fundamental physics. Electromagnetic spectrum is unique because all multi-domain operations, which include space, depend on the EMS to coordinate the desired effect. The coordination typically is going to occur through a radio link.
Interestingly, if you look at the dividing line between the air and the land, it typically is 3,000 feet. Obviously, a helicopter flying at a couple hundred feet is operating in the air, but the command relationship is really based around 3,000 feet. the reason for that is it allows a helicopter to be retained from a command relationship by the land commander that's working to execute all of that maneuver.
For a system that impacts aircraft, or even space vehicles, it makes sense for that to be a coordinated response. Typically the command relationship for the EMS should be aligned to the supported commander as they have the best ability to orchestrate all of those different maneuvers.
JG
Should there be a specific service to focus on this domain? Much like we have today with the Army, Navy and Air Force focusing on physical domains within the operating environment.
WC
I would say no. The reason is that multi-domain operations that will be executed by anyone really are executed by everyone. Expecting a service to go in without any of their radios, without the ability to get the battle space awareness through radars, would not make a lot of sense. Every service has to have some core capability in this part of the electromagnetic spectrum.
JG
With the proliferation of electronic warfare capabilities and more spectrum getting used or saturated, the ability to navigate this contested environment is becoming more difficult. What are your thoughts on the new capabilities being developed in the SATCOM market?
WC
There is always a need to continue to expand our ability to move out of band and leverage a variety of commercial advancements. For example, the Ka band communications being developed for the 5G market is exciting. I'm not advocating that we directly use a commercial solution, but instead use those underlying technologies, things like system on ship transceivers and wide band signal mixers, to give us more capability as we look into the future.
Interestingly, if you look at the spectrum surveys of major metropolitan areas, we really are not out of spectrum. Rather, we lack the coordination tools to make that spectrum available on much shorter timescales than we do today. The ability to dynamically shift what we're doing, based on software defined radio technology, gives us the ability to manage how all of these different devices are operating in coordination with each other. The question is, how do we set the correct policy to make that a reality?
JG
As we look at the capabilities of near peer adversaries, can you talk about the convergence of electronic warfare and cyber as it affects spectrum?
WC
Earlier, I mentioned multi-domain operations and the need for the electromagnetic spectrum to communicate across all these different diverse capabilities. The vast majority of that is envisioned to be machine to machine (M2M), sending data without humans typing values into their individual system. M2M connections are obviously vulnerable to cyber-attack.
Commanders need to have confidence in the data they use to make decisions, which includes trust in the sensors collecting the data, trust in the signal processing, and trust in the movement of the data.
Similarly, a commander will want ability to interrupt the multi-domain operations of an adversary. An electronic warfare attack, for example, might go after the physical and media access control layers, whereas a cyber-attack would go after things like encryption, authentication, perhaps even the application layer. Defending all of these, as well as being able to attack them is essential.
JG
You have said that we are on the verge of being able to directly process all 110 of the gigahertz that are most usable for RF in a way that we couldn't dream of a decade ago. What are the implications for our Air Force and Army working in a multi-domain environment to lose these gigahertz capabilities?
WC
It's huge. We've seen the evolution of terms like low probability of intercept, low probability of detection. We're really moving more toward LPX, where X is the more holistically low probability of anything that would interfere with your mission. As more broadband signal collection is coupled with artificial intelligence, signal processing opens up a greater battle space awareness. The ability to hide or tactically deceive an adversary gets harder on both sides.
General Holmes from Air Combat Command recently showcased this vision for AI to support what is called joint all-domain C2, or JADC2, to process all of that data. I expect the data to be at diverse portions of the spectrum. Again, that sets up that need for trust in the data, its collection, and management.
JG
You've talked about the critical importance of signal processing to EMSO and making sure we are getting the necessary information to make the right decisions. Are we working on those capabilities?
WC
Yes, we are working to make sure that we can make the right decisions in a timely fashion. The Army Electronic Warfare Planning Management Tool is a specific example. There's also commercial investment that we can bring over to the defense ecosystem.
In the 1960s, federal investment in R&D was double that of commercial industry. Today, it is the inverse, with 2.7 times more money spent by the commercial sector on R&D. So, how do we bring those tools for signal processing over from commercial and make them applicable to the defense ecosystem? There are areas where the government is leading, such as hypersonic weapons. But there are other areas, like in telecommunications, where the commercial investment is absolutely critical.
JG
Traditionally, the U.S. way of war has been to control the skies. But we cannot count on this with near peer adversaries developing similar technologies. Is the U.S. looking to accomplish its objectives in other ways, such as by protecting and controlling access to RF data links?
WC
The short answer is yes. Protecting and controlling the access to the RF data links as well as the sensor, such as radar, will be the first step in seeking air superiority, or security, or for that matter in land, sea, and space. Having a decision-making advantage in a tactical engagement is huge. The ability to detect at longer ranges, to guide weapons farther, creates the substantial advantage that we are after. Today's aircraft have amazingly complicated systems that can't be built quickly during a conflict. But using the spectrum to improve the survivability and the lethality is a key foundation in any future conflict for us.
JG
Multi-domain refers to the desire to network U.S. forces operating in all environments, land, sea, air, space, and cyberspace so they can coordinate their military operations seamlessly, overwhelming the enemy with attacks from all directions. Is it possible to do this without radio frequency network?
WC
I believe the answer is yes, but it's going to require extensive training. And the analogy is akin to a football team when they're playing at home versus on the road. At home, the quarterback is able to audible and readily change a play at the line of scrimmage. Whereas on the road, when that audible part of the spectrum is fully contested by all the fan noise, they end up using hand signals and careful timing.
Building off that analogy, in an uncontested environment, spectrum provides U.S. forces the ability to coordinate in real time between all of these different distributed platforms. Without the EMS, each operator has to make that decision individually based on what they expect the other U.S. forces to do. The only way to build that confidence, similar to a football team, is to practice regularly. Train regularly, as we might say.
JG
We've been talking about EMSO mostly through a U.S. lens. Can you talk about that relationship with our partners?
WC
The U.S. obviously has lots of allies and partners that are very important. We tend to go into conflicts together. And so how do we execute electromagnetic battle management, not just us, but with all of those allies and partners. Having the necessary trust, the ability to share data back and forth, and the ability to maneuver no different than we do in the air with our allies and partners. We have to be able to do that in the electromagnetic spectrum as well. Having those tools, but also to be able to share that data, the visualization, the command and control structure across our allies and partners, is going to be essential in future conflicts.
JG
With the growing demand for more bandwidth, yet limited radio spectrum can we effectively share and manage this finite RF resource?
WC
It is a challenge in terms of how we share it. There has been a lot of congressional interest in spectrum efficiency. Like I mentioned earlier, the majority of the electromagnetic spectrum is actually not instantaneously in use. However, I think many people on the commercial side would prefer an exclusive lease as opposed to worrying about the issues that come with sharing in real time.
However, through better electromagnetic battle management tools, I believe we can address the many heterogeneous spectrum users in a way much like we coordinate driving today.
The ability to take tools like the software defined transceiver, and the ability to rapidly reconfigure and reprogram is essential. That wasn't possible with advent of radio when everything was hardware defined, but it is possible today.
JG
This approach with software defined networks and software defined radio signals are enabling this efficiency in addressing the spectrum allocation problem?
WC
It is beginning to allow us to do that. I think we're beginning to collect the data. We are beginning to understand that, but it's going to be a long journey as we have progressively more devices entering that electromagnetic spectrum. It will force us to be more innovative and make better decisions going forward. It's going to be both a combination of what happens with technology and policy.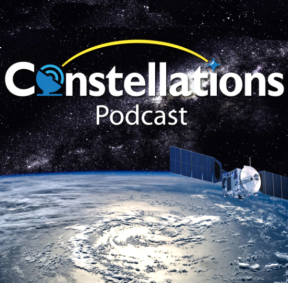 That's what I really enjoyed at the Pentagon, that ability to work on the technology and policy, and now in the role of CTO for Mercury Systems, that ability to work the technology piece and make sure we're bringing all of those fascinating advancements from the commercial side and bringing them over. That is what enables that long term solution. It will be a healthy ecosystem with many of us taking those necessary steps.
JG
Thanks for your time, Dr. Conley.
Listen to Constellations podcasts as they become available. See the full list of interviews and subscribe at: www.kratosdefense.com/constellations-podcast
Interested in a particular topic you would like us to discuss?
Let us know — email Podcast@KratosComms.com
---